To celebrate the upcoming release of IT ENDS WITH US by Colleen Hoover, here's an awesome giveaway for a chance to win a Paperback Galley Copy!! I've already had a chance to read this book and can say with full certainty that it is one of the most POWERFUL books of 2016 and one of the most raw, honest, inspiring, and profoundly beautiful stories I've ever read. It's one of those books that EVERYONE should read!! — First, there's some info on the book for you to check out below, and you can click here to see the schedule for the book tour, and then be sure to scroll down to the bottom of the post and ENTER THE GIVEAWAY!!!! 😀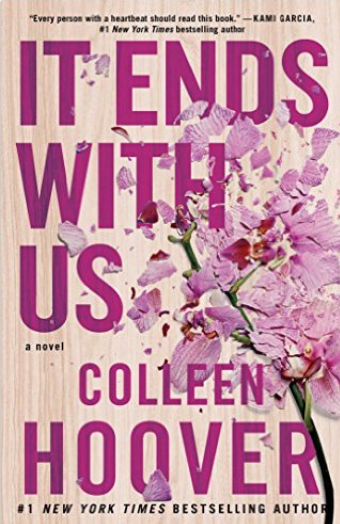 IT ENDS WITH US by COLLEEN HOOVER
#1 New York Times bestselling author Colleen Hoover delivers a heart-wrenching story that breaks exciting new ground for her as a writer. Combining a captivating romance with a cast of all-too-human characters, It Ends With Us is an unforgettable tale of love that comes at the ultimate price.
  PAPERBACK GIVEAWAY
Open Internationally.
Void where prohibited by law. Must be over 18 to enter.
1 winner will get a paperback galley of IT ENDS WITH US!