NEW TOP RECOMMENDATION: From This Moment by Melanie Harlow (Read my Review) 

HOLY FREAKING SWOOOOOOOON!!! Omg. I can't stop SMILING!!!!! Ahhhh!!! I stayed up ALL NIGHT (yes, again) reading this seriously ADDICTIVE, ANGSTY, SEXY, SWOONY, GORGEOUS love story that was overflowing with FEEEEEEEEELS!!!! Yes, there are a lot of shouty caps in this post but the story deserves them!!! If you love heart-meltingly SWEET heroes, strong single mom heroines, angsty FORBIDDEN LOVE stories, and BEAUTIFUL epilogues, then this is a MUST-READ book!!!!! It was pure ROMANCE HEAVEN!!! — "When my late husband's twin brother moves back to our small town, I want to avoid him. Everything about Wes reminds me of the man I lost and the life we'd planned together, and after eighteen long months struggling just to get out of bed, I'm finally doing okay. I have a beautiful five-year-old daughter to parent. I don't want to go backward. But I'm drawn to him, too. He understands my grief and anger and guilt like no one else—and I understand his. Before long, that understanding becomes desire, and that desire becomes uncontrollable…" — Be sure to grab your copy!!!

NEW TOP RECOMMENDATION: Unloved, a Love Story by Katy Regnery (Read my Review)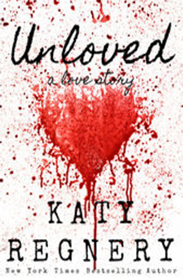 SQUEEEEEEE!!!! OMG!! This ADDICTIVE new book kept me up reading all night and I absolutely LOVED it!!!! The story had SO MANY FEELS and I honestly could not put it down and couldn't stop reading!! It's quite a heart-wrenching romance with the sweetest, swooniest hero hiding a huge secret and a strong, resilient heroine who was determined to show him that no matter what is in his past, he still deserved love!! And OMG. There was a TWIST!! My heart was RACING as I read and I loved that the story had both elements of a GORGEOUS ROMANCE and a MYSTERY entwined in it. And of course, a beautiful epilogue (love those so much!) so if you're looking for an amazing and addictive new book to read today, THIS IS IT! Be sure to grab a copy because it's a standalone and it's now NOW LIVE!!! 😀

JUST ANNOUNCED: Darker: Fifty Shades Darker as Told by Christian by EL James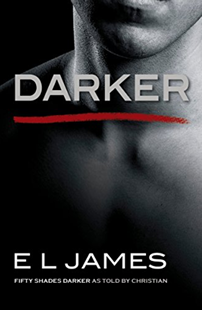 EL James revisits the world of Fifty Shades with a deeper and darker take on the love story that has enthralled millions of readers around the globe… Their scorching, sensual affair ended in heartbreak and recrimination, but Christian Grey cannot get Anastasia Steele out of his mind, or his blood. Determined to win her back, he tries to suppress his darkest desires and his need for complete control, and to love Ana on her own terms. But the horrors of his childhood still haunt him, and Ana's scheming boss, Jack Hyde, clearly wants her for himself. Can Christian's confidant and therapist, Dr. Flynn, help him face down his demons? And if Christian does win Ana back, can a man so dark and damaged ever hope to keep her? — If you're a Fifty Shades fan, pre-order an eBook or pre-order a paperback for Nov 28!!

JUST ANNOUNCED: The Hookup (Moonlight and Motor Oil) by Kristen Ashley (can standalone)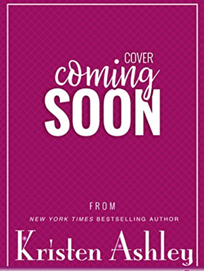 OMG!!! You all know Kristen Ashley is one of my TOP FAVORITE AUTHORS and she just announced a brand new book in a brand new series!!! — "She's not ready to meet the town's good, solid guy. She's definitely not prepared to engage in her very first hookup with him. Then she wakes up the next morning in his bed and she finds she likes being bad for him… Floating on air thinking this is going somewhere, she quickly learns why he holds distant. He's in love with someone else. Someone who left him and did it leaving him broken. Whoever was up next would be runner up, second best. Knowing the stakes, she will take what she can get from him. And even knowing his heart might never mend, he can't seem to stay away from her. Until out of nowhere, his lost love comes back to town. He's not going back, but he still knows the right thing to do is let her go. And she knew the stakes… — I've read and loved over 45 KA books so sure to pre-order a copy and check out this full list of Kristen Ashley books!

MORE KRISTEN ASHLEY NEWS:
The Greatest Risk by Kristen Ashley was just announced! This is the third standalone in the erotic BDSM Honey series! — "A woman unable to connect, struggling to hide another part of her. A man burning to learn her truth, and make her whole. Through explosive passion and deep exploration, they are about to take the greatest risk of all. But will they be able to take that leap, and come out on the other side together? In this next passionate novel in the Honey series, New York Times bestselling author Kristen Ashley delivers a stunningly romantic and intensely sexy novel that will stay with you long after you turn the final page."

Rough Ride: A Chaos Novella by Kristen Ashley was also announced! This is a standalone biker romance novella in the Chaos series! — She put it all on the line for the Chaos Motorcycle Club. Informing to Chaos on their rival club—her man's club—she knows the stakes… But as she drifted away from her man, she's been falling in love with a Chaos brother. He's the biker-boy-next door with quiet confidence and sweet disposition who was supposed to keep her safe and fell down on that job. For him, it's always been her, from the first time he saw her. He's just been waiting for a clear shot. But he didn't want to get it after she was left bleeding on a cement warehouse floor. With her a casualty of an ongoing war, he has to guide her to trust him, take a shot with him, build a them… And fold his woman firmly in the family that is Chaos.
KRISTEN ASHLEY MOVIE NEWS ANNOUNCEMENT!!! I'm so excited to announce that both The Will by Kristen Ashley (my review) and Three Wishes by Kristen Ashley HAVE MOVIE DEALS!! As many of you know, Kristen Ashley is one of my favorite authors who writes AMAZING Alpha romance novels with heart-stopping love stories!!! Be sure to read those books before the movies release!! Both of them can standalone. And if you want to read more, here's a complete list of Kristen Ashley books! Stay tuned for movie details!!

MORE BOOKWORM NEWS:
Falling Fast by Aurora Rose Reynolds was just announced! It can standalone but features characters from Until June! — He's relieved to be back home. After a year of rehabilitation, losing his career as a Marine along with his fiancé, he's had to learn quickly what's really important. He grew up wanting to serve his country. Managing his parents' biker bar was never part of his plan, but after meeting her, he's beginning to think that's exactly where he's meant to be.

Prince Charming by CD Reiss was just announced! It can standalone! — Once upon a time there was a handsome and charming British hacker who fell in love with an ambitious and sensible agent… Keaton Bridge is exactly the kind of guy a straight-arrow like Cassie doesn't need. He's dangerous. He's criminal. He's going legit and the last thing a guy needs in the transition from black hat to white hat is an agent sniffing around. This shouldn't be hard for either one of them. Just stay away. But that's easier said than done. After a night of passion, the heat between them burns hotter than ever. It's not long before Keaton will do anything to make Cassie happy. So he does what any prince would do to win his lady. He hacks into a database to get her a promotion. After that, their journey to Happily Ever After turns risky, dangerous, and very sexy.

The Real Deal by Lauren Blakely was just announced! It's a standalone romantic comedy and sounds fun! — "Going home alone for her family's summer reunion is an invitation for every single relative to butt into her personal life. So when she finds the Craigslist ad for a boyfriend-for-hire, she's ready to pay to play… He has been running from the past for years. He's this close to finally settling all his debts, and one more job as a boyfriend-for-hire will do the trick. He's no gigolo. Please. He's something of an actor, and he knows how to slip into any role, including pretending to be her new beau — the bad boy with the heart of gold…"

JUST ANNOUNCED: All-New WATERPROOF Kindle Oasis – 7″ High-Resolution Display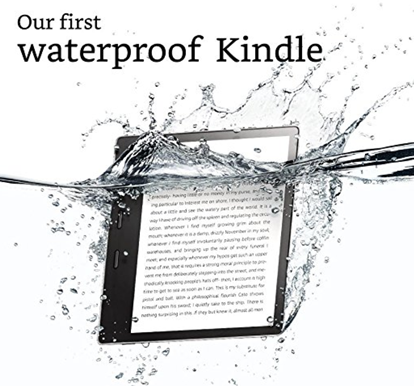 WOW!! The all-new Kindle Oasis is the first WATERPROOF Kindle and looks amazing!! It's their largest, highest resolution display that reads like real paper without glare, even in bright sunlight. Now with Audible, you can listen to the world's largest library of audiobooks and pair with Bluetooth to take the story with you anywhere. Thin and light ergonomic design with dedicated page turn buttons and adaptive front light. And a single charge lasts weeks, not hours! I totally want one!! Get yours here!
WEEKLY NEW RELEASES RECAP

HOT NEW RELEASES (NOW LIVE):  
…