TOP RECOMMENDATION: Mister Moneybags by Vi Keeland & Penelope Ward (My Review)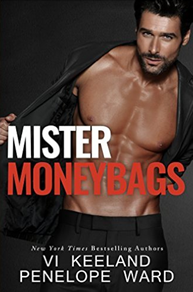 SQUEEEEEEEEEE!!!!! I absolutely loooooooooooved this awesome new book! It was SEXY, ANGSTY and HEART-WARMING! The banter made me laugh out loud, the romance was SWOOOOONY, passionate and intense, and the secrets took me by surprise and kept my heart racing as I madly flipped the pages as fast as I could!!! The story was very intriguing — the heroine meets two men in the same day who seem like complete opposites but what she doesn't realize is that they're the SAME guy!!!! This was a thoroughly entertaining, exciting, thrilling, and HOT read!!! It's definitely a new favorite and I highly recommend it to everyone looking for a wonderful light-hearted romance to fall in love with!! It's a standalone and it's LIVE so be sure to grab a copy now 'cuz it's on a discounted release price for a limited time!

TOP RECOMMENDATION: Tortured by Nicole Williams (Read my Review)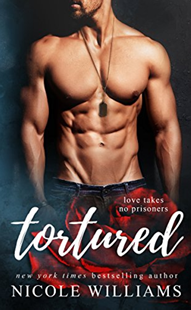 OMG!!!!! I read this book in one sitting because I seriously COULD NOT PUT IT DOWN!! I wanted to read it as soon as I read the blurb. It was HEART-WRENCHING, ROMANTIC, and ADDICTIVE!!!! I almost felt breathless as I read because I just couldn't turn the pages fast enough. It's a VERY UNIQUE second chance romance. The hero and heroine were in love and planned to spend the rest of their lives together. But he was in the military and had to leave on a year-long deployment. When he was captured and held as a POW, her world fell apart but when he was killed, her world shattered. Years later, he was revealed that he wasn't actually killed, but had been held in a torture camp for the past five years. And he returns home to find her trapped in an abusive marriage that she can't leave for fear of putting her son in danger and he makes it his mission to save the woman he never once stopped loving… I loved this book! It's a standalone and it's live so be sure to grab a copy now while it's on a special discounted release price!!

TOP RECOMMENDATION: Twist: A Dive Bar Novel by Kylie Scott (Read my Review)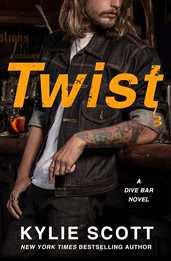 YAY!!! I've been highly anticipating this for so long and it's finally released today!!! I read an early copy and it was FUN, SEXY, LIGHT-HEARTED and yet still had enough deep EMOTIONS to make it really well-rounded. There was some seriously hilarious banter, a love-hate romance, and some surprises that I didn't see coming!!! The hero and heroine were OPPOSITES in every way. They met by chance online but had never seen each other in person but there was a catch — she thought he was his brother so when they finally met, she was shocked! But their twist of fate meeting worked out and I really LOVED reading their story!! If you're looking for an awesome ROMANTIC COMEDY (with FEELS!!), then definitely order a grab a copy! It's now live and can be read as a complete standalone!
WEEKLY NEW RELEASES RECAP
Mister Moneybags by Vi Keeland (

TOP FAVORITE

: fun, sexy, angsty, heart-warming romance with a sassy heroine and a CEO hero, she falls in love with two guys but doesn't realize they're the same person! standalone)
Tortured by Nicole Williams (

TOP FAVORITE

: her military boyfriend who was taken POW returns home to win back the heart of the girl who thought he'd died years ago and rescue her from her own prison, standalone)
Twist by Kylie Scott (

TOP FAVORITE

: mistaken identity/opposites attract romance, Dive Bar standalone)
The Playboy Bachelor by Rachel Van Dyken (fun second chance romance, The Bachelors of Arizona standalone)
Ain't He Precious? by Juliette Poe (Sawyer Bennet is the author of this small town second chance romance but she's writing under a pen name, can standalone)
Dancing in the Rain by Kelly Jamieson (a retired athlete must become a father to the daughter he never knew—just as he discovers the power of love with a woman who reignites his passions, standalone)
Faking It by Carly Phillips & Erika Wilde (pretend engagement romance standalone)
Just Like That by Nicola Rendell (they meet in an airport, romantic comedy standalone)
Truly, Madly, Whiskey by Melissa Foster (friends-to-lovers romance standalone, spinoff of Tru Blue)
More Than Want You by Shayla Black (pretend engagement romance, can standalone)
The Horse Dancer by Jojo Moyes (new release from author of Me Before You)
Razr by Larissa Ione (paranormal romance novella in Demonica Underworld series)
Anchor Me by J. Kenner (billionaire romance in Stark International series)
Puck by Jasinda Wilder (he rescues her, romantic suspense standalone in Alpha One Security series)
Wild & Sweet by Rhenna Morgan (protective hero, romantic suspense standalone in The Haven Brotherhood)
Match Made: Bad Boys and Show Girls by Amélie S. Duncan (friends-to-lovers sports romance, can standalone)
The Thief by Michele Hauf (he's a thief helping them catch a thief, romantic suspense, can standalone)
Strength in Release by Lisa N. Paul (sexy contemporary romance standalone in The Charistown series)
The Bunny Is Coming by Tara Sivec (holiday romantic comedy novella standalone in The Holidays series)
The Widow of Wall Street by Randy Susan Meyers (Women's Fiction standalone)
The Night The Lights Went Out by Karen White (Women's Fiction standalone)
Alex & Eliza: A Love Story by Melissa De La Cruz (historical standalone, story of Alexander Hamilton)
Literally by Lucy Keating (unique YA love story, standalone)
Blacksouls by Nicole Castroman (pirates! Blackhearts series)
One Perfect Lie by Lisa Scottoline (crime thriller standalone)
MIDNIGHT RELEASE (PRE-ORDER NOW):  
…