TOP RECOMMENDATION: The Coppersmith Farmhouse by Devney Perry (Read my Review)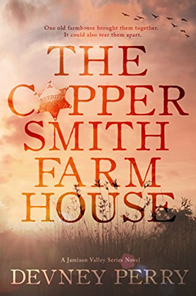 Since I found this book so late last week, I'm bringing it back as the Top Recommendation for this week too because it was seriously SO FREAKING GOOD!!! This was a completely new-to-me author and the book felt like pure old-school indie romance heaven! The hero is an ALPHA sheriff who is grouchy at times but also incredibly protective, possessive, and SWOOOOOONY! And the heroine is a SINGLE MOM of a gorgeous little daughter who move into his town to start their lives over. MY HEART WAS RACING for so much of the story!!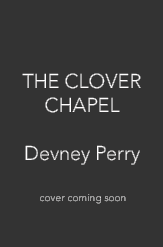 I LOVED these characters. I CARED for them! The romance was HOT, the writing was STRONG, and there was even some intense suspense thrown in as well that kept me glued to the page. I went into this book blind, I'd never heard of this author before, but I LOVED IT!! Oh, and the epilogue has ALL THE FEELS!!! If you're wanting an AMAZING read, grab a copy!! And if you've already read this book, then be sure to pre-order the next standalone (different couple): The Clover Chapel!

NEWEST REVIEW: Coastal Elite by Kate Canterbary (Read my Review)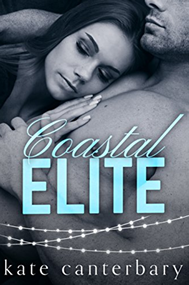 Awwww! I just finished reading this!!! I've wanted to try one of this author's books for a while and I'm so glad I finally did!!! I loooved the writing! The hero and heroine were both witty and smart and I just couldn't stop smiling! The hero is a badass former soldier who retired after a severe injury to open up a security firm. The heroine finds him on the beach one day and the two of them sparked and hit it off in a passionate whirlwind weekend romance. After the weekend, they weren't ready to let go but she had been hiding a big secret from him…. This was a shorter novel and it was a really fast read for me but that was perfect because I didn't have time for anything longer today and I enjoyed reading it! It was sexy, funny, surprising, romantic, and suspenseful! It was recently released and you can grab a copy here!

UPCOMING FAVORITE: The Hard Truth About Sunshine by Sawyer Bennett (Read my Review)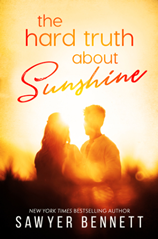 HOLY WOW. I mean WOW!!!!! I'm wiping away tears as I write this post. This was one of the most HEART-FELT and POIGNANT books I've experienced in a long time. It was DEEP and MEANINGFUL. It made me laugh, cry, and FEEL for these characters. For those of you who've read this author before, this is an entirely NEW and DIFFERENT side to her writing and I LOVED IT! I knew from reading the blurb that this would be a very UNIQUE story and I didn't know what to expect when I first started it but from the very first page, I COULD NOT PUT IT DOWN. I was truly captivated by this story that was simultaneous heart-breaking and heart-warming. It was RAW. HONEST. PAINFUL. BEAUTIFUL. An instant favorite and top recommendation for everyone!!! It'll be released this month so be sure to pre-order a copy!

RARE SALE & TOP FAVORITE: A Pound of Flesh by Sophie Jackson (Read my Review)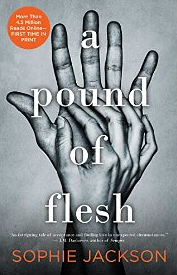 I LOVED THIS BOOK!! It's usually $7.99 and this is a VERY RARE SALE!!!! It can be read as a standalone. — A "strong-minded prison tutor discovers that her sexy bad-boy student is far more than he appears to be… Haunted by nightmares of her father's murder 15 years ago, she decides to face her fears by teaching inmates at a New York prison. There she meets an arrogant inmate, who's as handsome as he is dangerous… As teacher and student, they're forced to leave their animosities at the door and learn that one should never judge a book by its cover…. and she realizes there's much more to her angry student than she thought, leaving them to face a new, perilous obstacle: their undeniable attraction to one another…" — Be sure to grab a copy while it's discounted!!! It literally almost never goes on sale!

BOOK ANNOUNCEMENTS:
WEEKLY NEW RELEASES RECAP
…