TOP RECOMMENDATION: Mists of the Serengeti by Leylah Attar (Read my Review)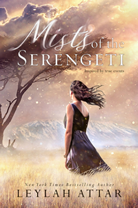 RARE 6 STAR RATING!!! If you've been looking for a story that will sweep you away, one that you will feel with all of your heart and soul, one that will take on a journey unlike any you've been on, one that'll break your heart and then put it back together, then this is the book for you!!! From the moment I heard about it, I knew I had to read it. And now, having finished it, I can say that THIS IS ONE OF THE BEST BOOKS I HAVE EVER READ IN MY ENTIRE LIFE. Leylah Attar's breathtaking writing depicts vivid imagery with evocative prose that immerses you in the story and makes you feel every moment in your heart. Reading this book was a reaffirmation in everything that makes me love reading. It is a profoundly beautiful and unparalleled reading experience that I can't recommend highly enough! It's a standalone romance and IT. IS. OUTSTANDING! It's also now live so you can get a copy here!!

AMAZING BOOK ON RARE SALE: The Bronze Horseman by Paullina Simons (Read my Review)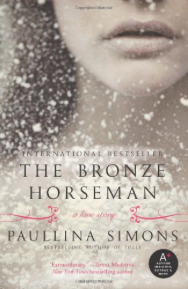 OMG!!!!!!!!! This is actually my absolute #1 FAVORITE BOOK in the whole wide world (above every other book ever)!!!!! It is the most WELL-WRITTEN, most INTENSE, most achingly BEAUTIFUL, PASSIONATE and heart-wrenching yet heart warming *******EPIC LOVE STORY****** ever told. I truly mean that. It. is. BREATHTAKING!!! Most other readers I've talked to who have read this book are just CHANGED after reading it. This book CONSUMES you. It's overpoweringly STUNNING and a must read!!! My general rating standard is out of 5 stars (perfection to me) and once or twice a year, I will give a special book a 6 star rating (see above) but THIS book series is the ONLY ONE that I will ever give a 10 STAR RATING to. I do that to separate it from all other books and so that I don't have to compare it to any others because it is… incomparable in my eyes. It is also usually $11.99 so this is a very RARE SALE so be sure to grab a copy on sale!!! Oh, and also, it has a movie deal!!!

BOOKWORM NEWS:
God-Shaped Hole by Tiffanie DeBartolo is rereleasing in a special edition soon! This book comes highly recommended by Colleen Hoover! — "If your intentions are pure, I am seeking a friend for the end of the world." — When Beatrice Jordan meets the unpredictable Jacob Grace, the two wild souls become instant allies. Together they discover an escape in each other's creativity and insecurities, while running from secrets they cannot seem to shake – or a fate that could throw them to the ground… This 15th Anniversary reissue of this classic love story introduces a new audience of dreamers to a quintessentially real and raw vision of spirit, and inspires everyone to live — and love — as vividly as possible."
WEEKLY NEW RELEASES RECAP

HOT NEW RELEASES (NOW LIVE):  
…