NEW FAVORITE: Nineteen Letters by Jodi Perry (Read my Review)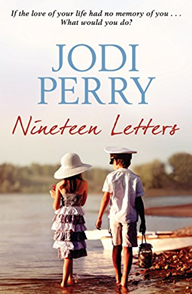 OMG. OMG!!!!! This was such a BEAUTIFUL new book!!! I have tears POURING down my face. Don't worry – they're happy tears! It's a story of TRUE, UNDYING LOVE. The hero and heroine were childhood best friends who fell in love as they got older. They were everything to each other. But after a tragic accident leaves her in a coma, she wakes up and doesn't remember him. So he writes her letters, each one telling her a part of their history, how they fell in love, how much they meant to each other, in hopes that somehow, she might one day fall in love with him again. OH MY GOD!! THE FEELS!! He LOVED her SO SO MUCH. It's such a heart-wrenching situation, but the LOVE and HEALING is absolutely GORGEOUS!!!!!! If you want a ROMANCE WITH FEELS, this is it!!!!! Grab a copy here!

NEW FAVORITE: The Time In Between by Kristen Ashley (Read my Review)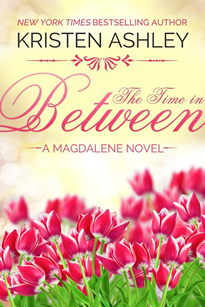 Holy Alpha romance swooooooon!!!! This was a gorgeous, heart-warming second chance romance and I loved it!!!! The hero and heroine reconnect 18 years after being torn apart and holy freaking feels! Their reunion was epic!!! I especially loved how functional they were as a couple! The two decades they'd lost together made them take full advantage of how precious their second chance at a happily ever after was. Fair warning, this story does have a pretty slow start, but it also does pick up! And the hero is a single dad and seeing him be such an amazing father to his little girl just melted my heart!!!! Ooooooooh and there are cameos too!! This is a standalone in the Magdalene series but you can read it alone. If you're a fan of Alpha romance, this is a must-read!! Be sure to grab a copy as it was released this week!!

NEW HARRY POTTER EDITION RELEASING TUESDAY: Harry Potter and the Sorcerer's Stone: Illustrated [Kindle in Motion] Edition by J.K. Rowling 

Harry Potter fans!! This is a new special "animated" edition that MOVES!!! Look on the left — you can see that even the cover is moving! — "Prepare to be spellbound by this dazzling depiction of the wizarding world and its much-loved characters in this Kindle in Motion edition. Brimming with rich detail and humour that perfectly complements J.K. Rowling's timeless classic, Jim Kay's illustrations are available for the first time in a beautifully designed digital reading experience, with the artist's interpretations of much-loved locations, characters and magical creatures newly animated to come alive on your device. See the smoke from the Hogwarts Express billow around Platform 9 ¾, experience the hustle and bustle of Diagon Alley, and witness the enchanting spectacle of the Sorting Ceremony. All this and other surprises and delights await in this specially-created digital book." — Pre-order your copy now as it releases next week!! And check this link for more next week releases!

BOOKWORM NEWS:
Hollywood Dirt by Alessandra (my review) has a new look to celebrate the upcoming movie!! This new ebook and paperback edition has a new cover, pics from filming, plus a bonus extended ending! I loved this fun, sexy, standalone romantic comedy! — "Cole Masten. Abandoned by his superstar wife, Hollywood's Perfect Husband is now Hollywood's Sexiest Bachelor: partying hard and screwing even harder… Summer Jenkins. That's me, a small town girl stuck in Quincy, Georgia… We were from different worlds. Our lives shouldn't have collided. But then Cole Masten read a book about my small town. And six months later, his jet landed on our dusty airstrip, and he brought Hollywood with him. From the start, I knew he was trouble. For our town. And for me. Sometimes, opposites just aren't meant to attract."
WEEKLY NEW RELEASES RECAP
…