TOP RECOMMENDATION: The Lucky Heart by Devney Perry (Read my Review) 

SQUEEEEEEEE!!!! OMG. OMG. OMG!!! HOLY FREAKING SWOOOOOOON!!! This was one of the BEST BOOKS I've read all year!!!! It was PURE ALPHA ROMANCE PERFECTION with a strong, feisty heroine, a swoon-worthy cowboy hero, and a GORGEOUS LOVE STORY!!!!! I have loved every book this author has written and this was another STRONG WINNER! It was PASSIONATE, HEART-FELT, and SEXY, with just enough suspense to keep my heart racing on every page. I absolutely ADORED this book!!! Seriously. It had everything I love to read about rolled into one book. I LOVE LOVE LOOOOOOVED it and highly recommend it to everyone looking for an amazing book to read!!! Be sure to pre-order a copy!!!! You don't want to miss this one!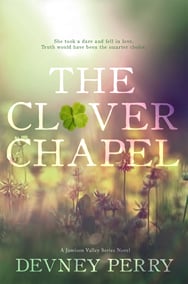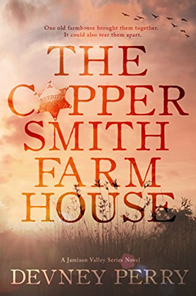 — Seriously you guys, this is my #1 TOP FAVORITE series this year!! Each book can be read as a standalone, but they are interconnected so I recommend reading them ALL. The first two are already live so you can start reading now: (The Coppersmith Farmhouse, my review) and (The Clover Chapel, my review), and then this one in my main post (The Lucky Heart, my review) is out soon! They're FANTASTIC!

NEW REVIEW & UPCOMING RECOMMENDATION: TRUST by Kylie Scott (Read my Review)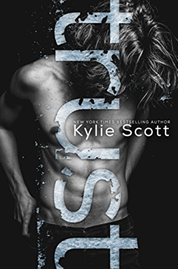 I also recently finished reading this really GREAT upcoming book by one of my FAVORITE authors!!! I LOVE her writing style and am always excited whenever she releases new books and this one in particular intrigued me because of its UNIQUE storyline — the heroine meets the hero when she gets held up at gunpoint in a robbery gone wrong and he risks his life to save hers. A few weeks later she's surprised to find that he attends her new school. He's mysterious and has a reputation as a bad boy but she feels safe with him and their friendship slowly begins to turn to more… This book mixes DANGER with HEALING, and the thrill of FIRST LOVE. It's beautifully written and made me care deeply for the characters. If you're looking for something DIFFERENT to read, definitely pre-order a copy!! It'll be out soon!
And here's a new trailer for this book too that that author just posted today:
Pretty cool, huh?? Be sure to pre-order a copy of the book so that you don't miss its release!!
JUST ANNOUNCED: This is the official trailer for the movie based on Hollywood Dirt by Alessandra Torre, one of my favorite romantic comedies!!! It was a fun, sexy read and I'm so excited to see it come to life on screen! Check out the trailer below and be sure to grab a copy of the book — I would definitely recommend reading it!
WEEKLY NEW RELEASES RECAP
…