TOP RECOMMENDATION: Bad For You by J. Daniels (Read my Review)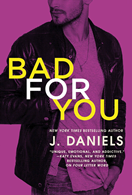 SWOOOOON!!!!! I read this brand new book that I totally LOVED!!!! If you're a fan of TORTURED BAD BOY HEROES, you are gonna absolutely ADORE this book!!! OMG. This hero. His past is absolutely HEART-BREAKING and he's gruff and brooding and totally mysterious but SUCH A GOOD GUY!!! The heroine is the only person who gets past his walls and the way she helps him HEAL is seriously just THE SWEETEST THING EVER!!!!! Ahhhh there are so many FEELS!!!!! And, I don't want to give anything specific away but there are kids in this book too and they will MELT YOUR HEART!!! I read this book in one sitting and absolutely LOVED the story and LOVED the romance!!! If you're looking for something new to read, this can totally standalone and is a NEW FAVORITE so be sure to grab a copy!

TOP RECOMMENDATION: Seek by Mia Sheridan (Read my Review)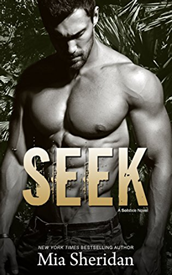 SQUEEEEEE!!!! HOLYYYY!! I just INHALED this awesome new book and I literally didn't put it down for a single moment!!! It was an ADDICTIVE, ADRENALINE-FUELED, FAST-PACED ROMANCE with a sexy, brooding, mysterious and totally badass hero!!!! Omg. Seriously. This was such a fast-paced read. I LOVED IT!!!! And I was also surprised by the TWIST. It wasn't what I expected — and I love when books can surprise me!!! The writing was STRONG, the story was UNIQUE, the romance was HOT, and I highly recommend this if you're looking for a great new read!!!! It's a complete standalone so be sure to grab a copy now because it's at a limited time "introductory" price and it will increase soon!!


COVER JUST ANNOUNCED: All Your Perfects: A Novel by Colleen Hoover (standalone)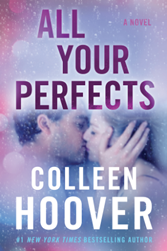 OMG!!! I absolutely LOVE everything this author writes and her next cover was JUST announced: — Quinn and Graham's perfect love is threatened by their imperfect marriage. The memories, mistakes, and secrets that they have built up over the years are now tearing them apart. The one thing that could save them might also be the very thing that pushes their marriage beyond the point of repair… All Your Perfects is a profound novel about a damaged couple whose potential future hinges on promises made in the past. This is a heartbreaking page-turner that asks: Can a resounding love with a perfect beginning survive a lifetime between two imperfect people? — Be sure to pre-order an ebook or a hardcover copy so you automatically get your copy the day it's released! Can't wait to read it!
Dearest Ivie: A Novella Set in the Black Dagger World by JR Ward was just announced!! (full series here) — "The last place she expects to be approached by a devastatingly handsome male is in a crowded, smoky cigar bar rarely frequented by vampires—yet here he stands. He is flirtatious, gallant, and, above all, mysterious. She is anything but. A nurse at the healer's clinic and the daughter of a biker, she is accustomed to speaking her mind. So she does… Despite her guarded exterior, she surrenders to the fierce desire she feels for him. And yet, just as their courtship is heating up, he reveals that it cannot last, for he is bound to return to the Old Country. Their bond only deepens as they make the most of their precious time together. But when she learns the truth, she must find a saving grace—before all is lost…"
WEEKLY NEW RELEASES RECAP

HOT NEW RELEASES (NOW LIVE):  
LATER WEEK RELEASES (PRE-ORDER NOW):  
…