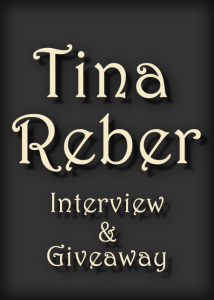 Its TINA REBER day, people!!! 😀
.
Yet another one of my TOP favorite authors!
.
If the idea of a romance with Hollywood's hottest heart throb makes your swoon then Love Unscripted and Love Unrehearsed are absolute must reads!
.
The Love series have just the right mix of angst and pure swoon to keep your heart racing and melting!
.
Scroll down for info on Tina and her books, a fan Q&A from the readers and… a *signed* paperback GIVEAWAY (international)!!
.
.
Be sure to check the bottom of the page and enter to
WIN A *SIGNED* PAPERBACK COPY OF
"LOVE UNSCRIPTED"

.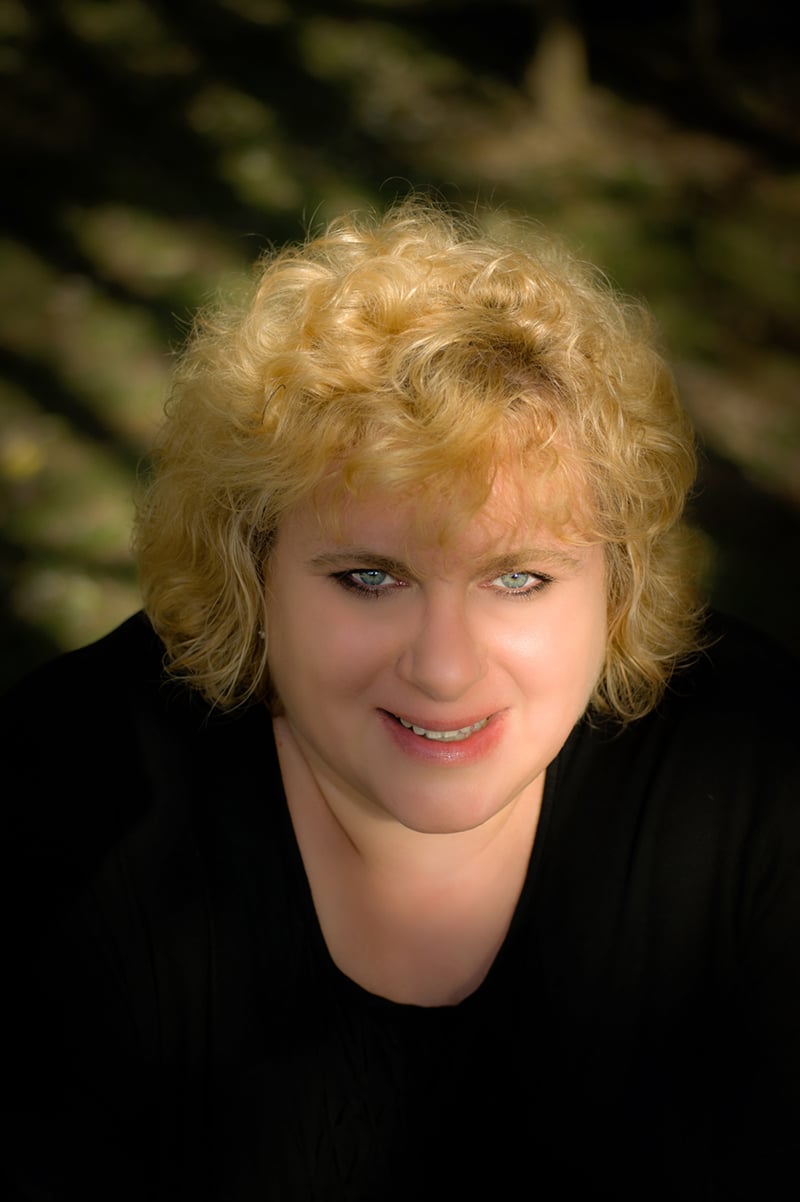 I had my first library card at the age of four. My mom was a part-time librarian at the Coplay Library for 29 years, where I spent a good portion of my time growing up attending "story hour" every day after school. I always chose the hot pink colored carpet to sit on to listen to the amazing stories that were read to us and eventually begged my parents to install the same hot pink carpeting in my bedroom. That's when I learned that "wall to wall" carpeting DIDN'T mean that my walls would be covered in hot pink carpeting too. It was a sad day.
I live a quiet, drama-free life in Pennsylvania with my husband, our nine year old son who is growing like a weed, a Keeshond that sheds like crazy, and an Eclectus Parrot who thinks he's a dog and mommy's boyfriend – named Percy.
Love Unscripted was my debut novel.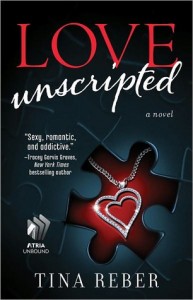 LOVE UNSCRIPTED (Love #1)

An A-List Movie Star. . .
Ryan Christensen just wanted to be an actor. Never in his wildest dreams did he imagine a life where fans would chase him, paparazzi would stalk him, and Hollywood studios would want to own him. While filming in Seaport, Rhode Island, Ryan ducks into a neighborhood bar for a quick escape from legions of screaming fans . . . and finds much more than he expected.
A Small-Town Girl. . .
Nursing a recent heartbreak, Taryn Mitchell believes men are best kept at a safe distance. But when Ryan Christensen unexpectedly bursts through the front door of her pub, she can't help but be drawn in by his humor, charm, and undeniable good looks. At six foot two, with dirty blond hair, blue eyes, and an incredible body, Ryan has every girl in Seaport swooning. But Taryn isn't every other girl.
A Relationship That Doesn't Follow the Script. . .
Despite her better judgment, Taryn soon finds herself falling hard for Ryan. But is their bond strong enough to survive the tabloid headlines, the relentless paparazzi, and the jealous fans who seem determined to tear them apart?
My spoiler-free review of LOVE UNSCRIPTED (Love #1)
My spoiler-free review of LOVE UNREHEARSED (Love #2)
 "I don't want anyone else – just you. And no matter where I am, wherever I go, you're the only one who is holding my heart."
~Ryan

.

"Ryan… you know damn well you can get any girl you want whenever you want. There are women all around the globe who would pay to have sex with you…"
He started laughing. "How much money do you think I could make from all these women who want to have sex with me?"
"Billions." 
"Really? Help me drag a mattress out into the front yard. You can sell lemonade and I'll just fuck people all day!" he cackled."

.
"You're my world, babe. Mine. Not theirs. They can have me, but they can't have you, too…. I meant it when I said forever… You are it for me… The me that is standing in front of you right now is not the same me that's out there in the spotlight… They only get the outside, not the inside. That's for you."
~Ryan.
.
"You're my everything, Taryn"

These are a few questions that our readers wanted to ask Tina.
Carrie R ~  Tina, Are we going to see Ryan and Taryn in any other of your books? I know you mentioned writing a book on Ryan's bodyguard Mike, is that still going to happen? Are you writing anything new that you can tell us about?
.
Tina ~ I originally had intended to end the LOVE series with the second book, but during the development of Love Unrehearsed the relationship between Marie and Mike took on a life of its own. Readers have asked for a third book and frankly I don't want to torture Taryn and Ryan for another 400 pages, so the logical progression would have me writing Mike and Marie's story instead. I have not written anything for Love Unguarded (LU3) nor have I even drafted an outline, but it is impossible for me to write Mike and Marie's love story without Ryan and Taryn being a large part of it. So far all of LU3 is just maintained in the back of my head and is on simmer. I can tell you that LU3 will be written from Marie's point of view and will delve into life as a celebrity bodyguard couple, but beyond that, I have no clue until I start writing it.
I am currently working on a three book spin-off from the Love series stemming from devious bodyguard Kyle Trent's character. The "Trent Brothers Series" will feature Kyle's three brothers: Adam, Jason, and Michael. Adam's book will be the first to be published, and I expect that to be finished sometime in 2013. All are romances, of course! I can't divulge too much of Adam's story but he is a cop and Erin Novak, his love interest, is a third year resident in the trauma unit. Oh, and Erin's last name also happens to be the last name of my son's pediatrician, so it's a bit of a shout out to the man who's been tending to my son since birth.
I also have the first of my sci-fi adult romance series featuring the Nevari Warriors well underway and expect to release that in 2013 as well.
I am completely flattered that my readers are demanding another Love book but honestly, from a writer's point of view, I'm just a wee bit burned out on them and need a break. Besides, Adam and my first warrior, Taz, are screaming much louder in my head than Mike and Marie are.
You know most authors are crazy people with imaginary friends in their heads, right? Okay, unfair to lump them all together. Maybe it's just me that's crazy – but the good kind of crazy.

Veronica W ~  Loved this story – read the books at least 4x each. I read that you intensely researched the lives of stars and the in and outs of making a movie for this book, but truly did you have anyone one star in particular in mind when writing?
.
Tina ~ Four times? Wow! Thank you, Veronica! After than many reads, we should be either related or at least cell mates ;).
No, I did not have one particular actor in mind. Yes, I've admitted publicly before that there was a bit of RPatz channeling going on but there is also a bit of Zac Efron, Ian Smoooolderhalder, some Matt Damon, and a whole host of up-and-coming actors in there. Funny story – when I write, I tend to chew on those little plastic drink swizzle straws. I know – yuck, but it beats chowing down mass quantities of potato chips so I have to do it. Okay, back to the story… When I was drafting the poker scene from Love Unscripted I had Ryan chewing on a straw. I thought it would be sort of sexy cute that he was sitting there at the table being all down to earth and maybe even a bit nervous to be around Taryn again, so as I chewed on straws and lived his emotions, so did Ryan. About two weeks after I finished chapter 3, Rob P. was on the set of Remember Me and he was photographed gnawing on a coffee stir. I immediately fired off an email to my dear friend, Janelle (who was beta reading each paragraph), and I freaked out that Rob was copying me! I still have the emails and the dates of when I wrote the passages in comparison to when Rob was photographed. I mean Rob was never photographed or filmed chewing on a damn straw! So I want you all to know – despite what you may think – those actors copied me. I have every email Janelle and I fired back and forth as proof just in case!
Even if you take someone like Taylor Lautner as a case study, going from unknown to overnight celebrity is mind-blowing. Do you think he could meet some random girl and not think she's just enamored with "Jacob Black?"
Matt Damon had his level of celebrity when he met and fell in love with his non-actor wife. It happens.

Ann B ~ If you could choose any actors to play your characters in a movie, who would you choose?
.
Tina ~ As much as I'd like to entertain this thought, I just can't.  Sure it's a dream to imagine that my novels could be turned into film one day but to plan it in my head is too pretentious for me.  I can tell you that if it ever does happen, they will have to kick me off of the set as I would want to be heavily involved in the entire process.  I'd be curious to see who showed up to audition. 

Elizabeth G ~ What was your favorite part of the LU series to write? And which scene was the hardest? 
.
Tina ~ I don't know if I have one particular favorite part. Writing both novels was an emotional journey for me and I had a blast the entire time. I think I enjoyed the parts that made me cry while writing, actually. It was like a cleansing to be writing and bawling at the same time. I think one of the hardest parts came for me in Love Unrehearsed after Taryn has her major "discovery." Trying to balance having everything you've ever known to be true and factual in your life without Taryn turning into an annoying character was tasking. I tried to have her seek understanding and closure rather than lamenting and doing the "woe is me" for the rest of the novel. Character growth from major setbacks without having them become pathetic is a daunting task.

Alexis A ~ Will Ryan and Taryn be making any guest appearances in your future novels?

.
Tina ~ I cannot write Mike and Marie's story without Ryan and Taryn being a huge part of it.  So yes, I anticipate them making a comeback in Love Unguarded.   Ryan will be mentioned in name only in Adam Trent's story.

Louisa M ~ If there was one song to describe Ryan and Taryn perfectly what would it be?
.
Tina ~ I have to say that "Kiss Me" by Ed Sheeran fits them perfectly. The love that Ryan has for Taryn, the "I'm falling for your eyes, but they don't know me yet" is just so darn close to home.
Well, it appears that I'm out of reader questions to answer, so I'd like to just end this with saying that I am truly blessed and thankful that so many readers have given my words a chance. After all, without wonderful readers like you, I'm nothing but words on a page.
I hope you and your families are having a very merry holiday and I wish for you all health, love, and happiness for the year to come. Thank you for making 2012 one of the most memorable years of my life. Bless you all.
Hugs and happy reading,
Tina

This giveaway is for a *SIGNED* paperback copy of Love Unscripted.
Open internationally!