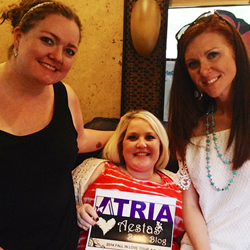 Colleen Hoover, Abbi Glines, and Jamie McGuire fans, check this out!!!! I have fun stuff for you guys over here!
As an official sponsor of the Atria Indies FALL IN LOVE 2014 Tour that is currently running, I'm excited to bring you features from each of these amazing authors AND a huuuuuuuuge GIVEAWAY!!!
Be sure to check out the full tour schedule and see if they're stopping near you!! The next stops are Indianapolis, Chicago, and St. Louis!!
But, if you can't make it to those, don't worry!!!
I have fun stuff for you right here instead 😀
If you're not yet familiar with their books, you can check out their latest ones below here… And then, scroll down to the bottom of the page for the big huge signed giveaway!!!!! (International, of course! ♥ )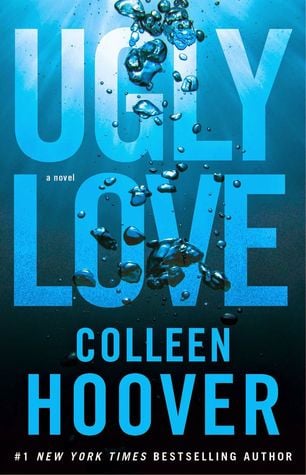 #1 New York Times bestselling author Colleen Hoover returns with a new heart-wrenching love story.
When Tate Collins meets airline pilot Miles Archer, she doesn't think it's love at first sight. They wouldn't even go so far as to consider themselves friends. The only thing Tate and Miles have in common is an undeniable mutual attraction. Once their desires are out in the open, they realize they have the perfect set-up. He doesn't want love, she doesn't have time for love, so that just leaves the sex. Their arrangement could be surprisingly seamless, as long as Tate can stick to the only two rules Miles has for her.
Never ask about the past.
Don't expect a future.
They think they can handle it, but realize almost immediately they can't handle it at all.
Hearts get infiltrated. Promises get broken.
Rules get shattered. Love gets ugly.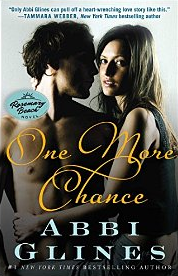 The unforgettable story of Grant and Harlow from Take a Chance continues in this brand-new novel in the Rosemary Beach series from #1 New York Times bestselling author Abbi Glines.
She was it. His one. His only.
Then he made the mistake of letting her go.
After fighting his way into Harlow Manning's heart—and revealing a side of himself no one had ever seen before—Grant Carter destroyed his own heart by giving in to his greatest fears and doubts. Months later, he's stuck in a miserable routine. Work relentlessly. Beg his best friend Rush for news about Harlow. Avoid all other friends. Leave nightly voicemails for Harlow, pleading with her to come back to Rosemary Beach. Fall asleep alone. Repeat.
Miles away, on her brother's Texas ranch, Harlow can't bring herself to listen to Grant's voicemails. Though she wants to be with him, and knows he regrets letting her go, she doesn't know if she can trust him. When he discovered the truth behind her sheltered upbringing, it shattered their relationship, but the secret she carries now has far greater consequences. Can she risk giving Grant one more chance, or will the gamble ultimately destroy her?
The Beautiful Disaster and Walking Disaster phenomenon continues in the first heart-pounding new adult romance in The Maddox Brothers series.
Fiercely independent Camille "Cami" Camlin gladly moved on from her childhood before it was over. She has held down a job since before she could drive, and moved into her own apartment after her freshman year of college. Now tending bar at The Red Door, Cami doesn't have time for much else besides work and classes, until a trip to see her boyfriend is cancelled, leaving her with a first weekend off in almost a year.
Trenton Maddox was the king of Eastern State University, dating co-eds before he even graduated high school. His friends wanted to be him, and women wanted to tame him, but after a tragic accident turned his world upside down, Trenton leaves campus to come to grips with the crushing guilt.
Eighteen months later, Trenton is living at home with his widower father, and works full-time at a local tattoo parlor to help with the bills. Just when he thinks his life is returning to normal, he notices Cami sitting alone at a table at The Red.
As the baby sister of four rowdy brothers, Cami believes she'll have no problem keeping her new friendship with Trenton Maddox strictly platonic. But when a Maddox boy falls in love, he loves forever—even if she is the only reason their already broken family could fall apart.
__________________________________
 ❤ SIGNED GIVEAWAY ❤
Open Internationally. Void where prohibited by law. Must be over 18 to enter.
1 winner will a signed set of Ugly Love, One More Chance, Beautiful Oblivion
+ a Fall in Love Tour tote bag + a signed keepsake poster for the tour.
Miscellaneous Atria swag may also be thrown in for good measure!