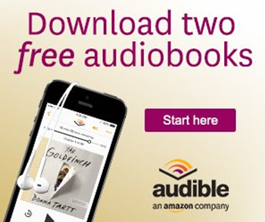 *** DISCOUNT ALERT *** If you've ever wanted to try audiobooks out, you can sign up for a FREE Audible Membership Trial + get 2 FREE audiobooks!! If you're already a fan of audiobooks, then there's a program called Matchmaker that searches YOUR Kindle library and finds you discounted audio upgrades for the books you already own. This means you'll be able to switch seamlessly between reading and listening. If you're curious to try out Matchmaker, then just click this link to try it out… Everyone will see something different because it's custom-tailored to YOUR personal books. Happy reading, everyone! 🙂
Pricing may not be consistent internationally. This page is updated daily. Product prices and availability are accurate as of the date/time indicated and are subject to change. Any price and availability information displayed on Amazon.com at the time of purchase will apply to the purchase of each product.
Books with a star (★) are ones I've read and loved.