**** NEW LIST JUST POSTED EARLY ***** Hey everyone!! This is a new Weekly List for the week of Dec 1st. I know it looks similar to the old one, but if you scroll down, you'll see it's all new books!! 😀
2 HUGE SALES!! TODAY ONLY SPECIALS!! TOP FAVORITES!!
The Nightingale by Kristin Hannah ($1.99)
OMG!! This is one of THE. BEST. BOOKS. I've read all year and it's usually really expensive ($12.99!!) but today only, it's on sale for only $1.99!! The story is absolutely breathtaking. EPIC. No exaggeration. It's stunning. It has a rating average of 4.8/5 stars and over 15,500 reviews!!!! It also has a big MOVIE DEAL (which I'm incredibly excited for). This is an incredibly RARE SALE. So, if any of you haven't read it yet, trust me and GET A COPY before the sale ends!!! It's a truly fantastic deal and it was 5 STARS for me!! (Read My Review)

The Five Stages of Falling In Love by Rachel Higginson ($0.99)
Oh WOW!!! You guys HAVE to get this book too!! It's only $0.99 for literally just today (regular price is $4.99) and it's seriously just a gorgeous story. From the moment I heard about this book, I wanted to read it. From the minute I started it, I couldn't put it down. This beautiful story broke my heart, then healed it, and made me truly believe in second chances. It's one of my TOP FAVORITES of 2015!!!! A MUST-READ ROMANCE!!! It's a standalone that left me with happy tears in my eyes. I can't recommend it highly enough! (Read My Review)

Looking for more Cyber Monday Book Sales?? Go here!
*** WEEKLY HIGHLIGHTS & RECAP ***

EARLY RELEASES (NOW LIVE):

MIDNIGHT RELEASES (PRE-ORDER NOW):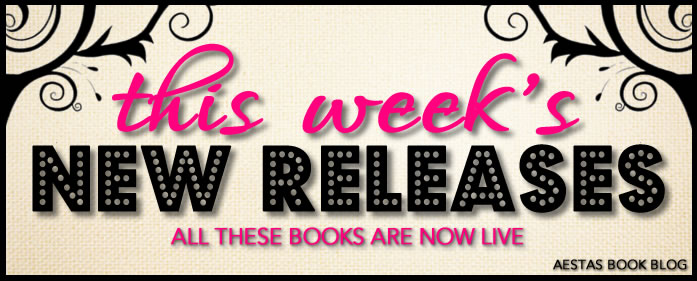 The Fall by Kate Stewart — New Release!!
Second chance romance fans! This is the first standalone in a series of standalones! — "Living seven years with regret, I realized too late that I was broken, and that I only had myself to blame. I thought love could wait… but it didn't. We'd had it all those years ago, and then I foolishly left it behind. She was all that mattered. She was all there ever was. There was no life without her, no reason… except her. No matter how hard she tried, I knew I had to once again make her mine, to make her remember… the fall."
Act Like It by Lucy Parker — New Release!!
Two stage actors fall in love!! They're castmates and he's a bad boy! — He used to be the hottest actor in London, but the only thing firing up lately is his temper. We all love to love a bad boy, but his antics have him breaking the hearts of fans across the city… Have the tides turned? Has she made him into a new man? Sources say the mismatched pair has been spotted at multiple events, arm in arm and hip to hip. From fits of jealousy to longing looks and heated whispers, onlookers are stunned by this blooming romance… Could the rumors be right? Could this unlikely romance be the real thing? Or are these gifted stage actors playing us all?
The Girl's Got Secrets by Linda Kage — New Release!!
Rock star romance fans, this is the latest standalone in the Forbidden Men series. — "She dreams of one day being in a band, except the group she wants to join refuses to hire a girl drummer. So, she auditions as a guy…and makes the cut. Becoming a member of the band, isn't quite what she dreamed it would be, though. She spends most of her time keeping up the subterfuge and learning how to walk, talk, act, and drink like a man… But what's even harder is acting oblivious when the band's heartthrob lead singer treats her like one of the guys and not a woman… She never imagined he'd be so much more than a pretty face with a nice voice. But he's better than perfect. He's perfect for her… When love and lies combine, she must keep up the act or lose everything…"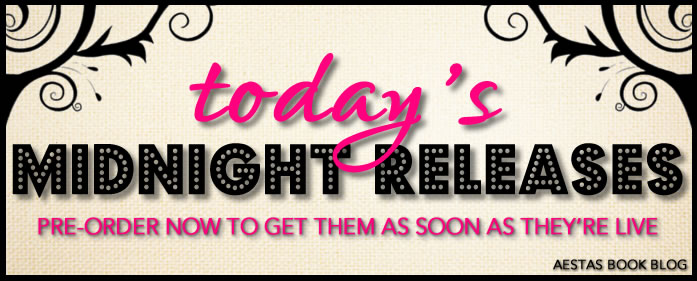 Misconduct by Penelope Douglas — Live at midnight!!
Forbidden romance standalone! The heroine is a teacher falling for her student's parent!! — Meeting him for the first time makes it easy for her to see why his son is having trouble in school. The man knows how to manage businesses and wealth, not a living, breathing teenage boy. Or a young teacher, for that matter. And yet… there is something about him that draws her in—a hint of vulnerability, a flash of attraction, a spark that might burn… Wanting him is taboo. Needing him is undeniable. And his long-awaited touch will weaken her resolve—and reveal what should stay hidden…
Forgetting August by JL Berg — Live at midnight!!
Wow, this sounds so unique!!! It's the first book in a duet!
— She can forgive, but can she forget?
Some days, Everly still thinks she sees him. In the food court at the mall, or in a car speeding past as the light changes. It only lasts a second, but when it happens, she slips back to a time when she was ruled-and nearly ruined-by August Kincaid. And it doesn't matter that she's moved on, that she's about to marry another man. In those moments the only thing she can do to regain control is take a deep breath and remind herself that August can't hurt her-because he's in a coma. Except that he's not anymore.
August is awake. With no memories, he sets out to solve the mystery of his lost life. He unearths a photograph of a beautiful redhead named Everly and knows instinctively that she's the key. But when he finds her, the August she describes is more monster than man.
Tortured by the thought of having hurt her, August wants only to become the man Everly deserves. As the new August emerges, Everly glimpses the person she first fell in love with. But can she trust that this August is real? When the final secret of their shared past is revealed, one of them will make a choice that changes their future forever
Watch Me Fall by Cherrie Lynn — Live at midnight!!
She's a tattoo artist, he's a single dad of twin daughters!!!!!
— "She might be on the worst date of her life, but she didn't expect to find herself walking home alone on a dark dirt road after her latest mistake leaves her in a cloud of dust. Luckily, salvation comes in the form of a single dad of two, sexy cowboy, blue eyes like whoa. If she isn't careful, she might just let him become the latest in her string of amorous disasters… He doesn't consider himself on the market. His first love left his heart in pieces and now that he's divorced and focusing on his twin daughters… Still, the stranded tattoo artist intrigues him…
The Best Goodbye by Abbi Glines — Live at midnight!!
A new novel in the Rosemary Beach series that features well-known playboy and Blaire's half brother, Captain. She's a single mom, he's trying to leave life of crime!! — After ten years in the employ of a mysterious crime boss, he's ready to leave his sordid past—and his cover occupation as an upscale restaurateur—behind him. The only thing standing in the way of his "retirement" is his commitment to launch a new restaurant… Until he notices the new server at the restaurant. All he knows about the pretty redhead with the cute glasses is that she's a hardworking single mom. But there's something overly familiar about her laugh… something strange about the way she looks at him…
Blood Kiss by JR Ward — Live at midnight!!
BDB fans!! This is a spin-off of the Black Dagger Brotherhood series!
— She falls in love with a fellow classmate. Craeg, a common civilian, is nothing her father would ever want for her, but everything she could ask for in a male. As an act of violence threatens to tear apart the entire program, and the erotic pull between them grows irresistible, Paradise is tested in ways she never anticipated–and left wondering whether she's strong enough to claim her own power…on the field, and off.
Glow by Beth Kery — Live at midnight!!
Forbidden/erotic romance fans, this is the sequel to Glimmer and continues the story… — She never dreamed she'd escape the stigma of her disturbing past. That's why she was shocked when, out of the blue, she was recruited to join the elite Durand Enterprises by the enigmatic CEO himself. The erotic charge between them was fast and deliciously forbidden. But everything changed again with a stunning discovery: there's much more concealed in the shadows of her troubling childhood, and her life is about to change forever.
Now, with another piece of the puzzle of her identity revealed, a mysterious adversary plots to destroy it all—and he's determined to protect her… But she can't help but wonder: how deeply can she really trust him? What were his true motives in drawing her close to him? And what other secrets does he know about her past that even she has yet to learn?
Brooklyn & Beale by Olivia Evans — Live at midnight!!
Rock star alert!! She goes on tour with him and they fall in love!!
— The life of a musician is rarely easy. After consecutive tour cancellations, she fears her dream has come to an end. Then everything changes… An indie rocker needs a replacement violinist for his tour. For her, it's the opportunity of a lifetime. For him, it's a checkmark off his list. Already battling addiction, and his inability to write new music, he's hopeful that things are finally falling into place. But when the tour begins, he finds himself drawn to her… She challenges and inspires him. Their onstage chemistry is electric. To the outside world, they're the perfect match. To those involved, however, it's not so simple. When he's no longer sure that the future he planned is the one he wants, a choice must be made. Love…or loyalty.
Resolution by JS Cooper — Live at midnight!!
This series is now complete! It's a trilogy of "heart-pounding romances about a woman marooned on a desert island with a sexy stranger—but is he friend or foe?" — When they first awoke on a sandy shore in the middle of nowhere, their thoughts were only concerned with survival. But as they explored their surroundings and tried to find out who left them stranded on the island, electricity surged between them. Soon after, she uncovered clues to her abduction, but was left with even more unanswered questions, especially about his true motives… Now, she just wants the truth. Nothing was as it seemed, especially with him…
Just Say Yes by Elizabeth Hayley — Live at midnight!!
This is a standalone within a series of standalones.
— She's a magazine columnist who has always attracted sweet and safe men. And something tells her it's because she's just as harmless. So when she starts craving a guy with an edge, she realizes she may have to get one for herself… For a while now, she's had a hot crush on the tattooed chef with a checkered past. If anybody can bring out her inner rebel, he can…
Shifting Gears by Audra North — Live at midnight!!
She's not at all what he expected. He's just as sinfully sexy as she remembered. And together they're about to heat up the track. — She's not at all what he expected. He's just as sinfully sexy as she remembered. And together they're about to heat up the track… He's the black sheep of his family. For years he's managed the family racing team, but while racing is in his blood, his real passion lies under the hood. Ready to start out on his own, all he needs to do is find a replacement for his old job. However, the best candidate for crew chief isn't someone he would have expected: the sweet, proper [heroine], the literal Girl Next Door who's definitely grown up since high school…
Oblivion by Jennifer Armentrout — Live at midnight!!
In this special eBook version, experience OBSIDIAN, ONYX, and OPAL as told by Daemon Black… — I knew the moment Katy Swartz moved in next door, there was going to be trouble. Lots of it. And trouble's the last thing I need, since I'm not exactly from around here. My people arrived on Earth from Lux, a planet thirteen billion light years away. Plus, if there's one thing I know, it's that humans can't be trusted. We scare them. We can do things they only dream about, and honestly, we make them look weak as hell. 'Cuz they are… Falling for Katy—a human—won't just place her in danger. It could get us all killed, and that's one thing I'll never let happen…
Sweet Ruin by Kresley Cole — Live at midnight!!
PNR fans, here's the latest Immortals After Dark novel! — Growing up, orphaned Josephine didn't know who or what she was—just that she was "bad," an outcast with strange powers. Protecting her baby brother Thaddeus became her entire life. The day he was taken away began Jo's transition from angry girl…to would-be superhero…to enchanting villain.
Whether by bow or in bed, archer Rune the Baneblood never fails to eliminate his target. In his sights: the oldest living Valkyrie. Yet before he can strike, he encounters a vampiric creature whose beauty mesmerizes him. With one bite, she pierces him with aching pleasure, stealing his forbidden blood—and jeopardizing the secrets of his brethren.
Could this exquisite female be a spy sent by the very Valkyrie he hunts? Rune knows he must not trust Josephine, yet he's unable to turn her away. When Jo betrays the identity of the one man she will die to protect, she and Rune become locked in a treacherous battle of wills that pits ultimate loyalty against unbridled lust.
For His Pleasure by Suzanne Rock — Live at midnight!!
This is a romantic suspense novel!
— Tired of living a lie, she leaves her fiancé at the altar and runs into the arms of her family's fiercest rival. Hoping to cash in on their 'friends-with-benefits' arrangement while hiding out from bitter relatives, she instead finds herself falling deeply, desperately in love with the sexy hotelier. He's everything she never knew she wanted—yet she will do everything to show him she means business. In bed… He's a born adrenaline junkie [and] is forced to make a decision: Say goodbye to his wild ways or risk losing her forever?
Not If I See You First by Eric Lindstrom — Live at midnight!!
This YA novel features a blind heroine! — "She doesn't need 20/20 vision to see right through you. That's why she created the Rules: Don't treat her any differently just because she's blind, and never take advantage. There will be no second chances. Just ask the boy who broke her heart… When he suddenly reappears in her life after being gone for years, she knows there's only one way to react—shun him so hard it hurts. But avoiding her past quickly proves impossible, and the more she learns about what really happened, the more she starts to question if things are always as they seem. Maybe, just maybe, some Rules are meant to be broken…"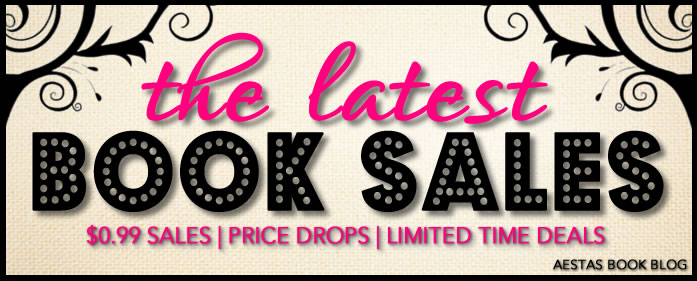 Pricing may not be consistent internationally. Product prices and availability are accurate as of the date/time indicated and are subject to change. Any price and availability information displayed on Amazon.com at the time of purchase will apply to the purchase of each product.
_______________________
Books with a star (★) are ones I've read and loved.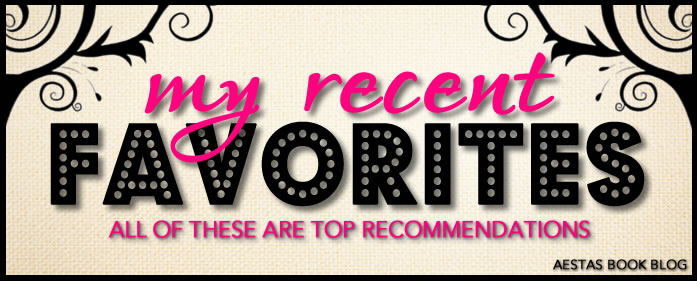 Winter Garden by Kristin Hannah (Read My Review)
WOW. WOW. WOW!!!! This was one of the most breathtaking books that I have ever read in my entire life. And I do not say that lightly. I cried so hard I couldn't even see the pages. The emotions were overpowering and all-consuming. It also has THE. MOST. BEAUTIFUL. EPILOGUE. of all-time. The only other book that has made me cry this hard before has been The Bronze Horseman which is my favorite book in the world… My God, THE FEELS!!!! What began as a family mystery turned into an EPIC story of love and survival. I rarely give this rating, but this was 6 STARS!
Thirty Nights by Ani Keating (Read My Review)
OMG!!! What an amazing books!! This literally was everything I could want in a romance: well-written, intelligent, sexy, addictive. It made my heart race and my palms tingle, it made me swoon and FEEL and totally fall in LOVE with this couple!!! The story captured that same "spark" (as I call it) that Twilight, Fifty Shades, Crossfire have (to me at least). There's just this INTENSE attraction between them, but also circumstances which *could* keep them apart that ultimately serves to bring them closer. There's chemistry, mystery, and seduction. It's beautifully erotic, sensual and smouldering, but tasteful. Ah, I LOVED everything about it and I can't wait for the next book. This is a TOP FAVORITE!!!!
Cross The Line by Julie Johnson (Read my Review)
SQUEEE!!! I absolutely LOOVED this!! It was such a great mix of everything I could want in a kickass romance!!! It was SEXY, SWOONY, SASSY, and SWEET, but also suspenseful, hilarious, emotional, and fast-paced. The feisty heroine had me laughing out loud soooo many times, and the mysterious brooding Alpha hero stole my heart!!! It's either a forbidden or unrequited love story (depending on whether you look at it from his or her perspective) with epic, rapid fire banter, witty and sarcastic inner monologue, and a whole lot of romance!! She's been in love with him since they were kids, but since she's his best friend's little sister, she's always been off-limited to him even though he's always been drawn to her. But when her life is put in danger, he steps in to protect her… You can read it as a standalone and I highly recommend it if you're looking for an AWESOME light-hearted romance with a dash of suspense!!
November 9 by Colleen Hoover (Read my Review)
WOW. WOW. WOW!!!! This book blew me away!!! I read it in one sitting with my heart racing the whole time!! The story was SO unique and unexpected that it took me completely by surprise over and over again!! I swooned, I fell in love, my heart was broken, and then healed again. And THE TWIST!!!!! Holy hell, that twist!!! Total shocker but I LOVED it. This book was perfect from cover to cover and definitely one of the BEST BOOKS of the year!! 5 stars!! — I have loved every single book that Colleen Hoover has written. Her stories just reach right into my heart and this was another top-notch winner — a fantastic top recommendation!
The Play by Karina Halle (Read my Review)
Sexy sports player alert!! I read this book in one sitting and loved it! It was a heart-warming, sexy romance featuring a swoony yet damaged Alpha hero with a painful past and a heart of gold, and a feisty, free-spirited heroine who he fell in love with. If you're looking for a great new read, definitely give this one a shot! — "Why the hell did I have to meet this beast, this superman, who blows my mind in the bedroom, mows down rugby players for a living, rescues helpless animals, looks like a fucking god, and just happens to cook, just before he has to leave?"
Walk Through Fire by Kristen Ashley (My Review)
What a gorgeous love story!! Kristen Ashley really outdid herself. The emotional journey that Logan and Millie went through and the depth of their love — the things they sacrificed for their love — just hit me so hard. Theirs was the kind of 'bottom of your soul, straight to your gut' epic love that made them willing to walk through fire for each other. I cried, I swooned, and I completely adored this book!! If you're a fan of emotional, heart-felt second chance romance, and you happen to love Alpha male heroes and bikers, then this book and series are must-reads!
Lev by Belle Aurora (Read my Review)
SQUEEEEEEE!!!!!!!!! I love love LOVED this book!! It was perfect!!! SO HEART-WARMING!!!! My heart is overflowing with happy feels!! Seriously, if you want a UNIQUE story that is SWEET, SWOONY, and SEXY, with a romance that is downright freaking ADORABLE, then read this book!!! The hero is wealthy, the heroine is homeless, and he takes her in when he catches her stealing money to buy food. There's a gorgeous love story and a lot of focus on family. I loved EVERY single thing about it!! Barely a few pages into the book and all my heart-strings were tugged!! By 6%, I could already tell that this book was going to deliver ALL THE FEELS. And it most certainly did! Again and again and again! (Standalone.)
Everything I Left Unsaid by M. O'Keefe (Read my Review)
LOOVED this and can't wait for the next one! It was HOT HOT HOT… with it's sexy mysterious hero, strong feisty heroine, and uniquely captivating story, I was addicted from start to finish!!! Seriously though, the hero was just the kind of guy I fall in LOVE with most… scarred and sexy … just mysterious enough to keep me wondering, just tortured enough to tug my heart strings, just sweet enough to make me swoon, just dangerous enough to give him an edge, but with that possessive and protective edge that defines him as an ALPHA male. I loved him, I loved her, and I loved the book!! It's a "gritty and erotic romance" where "a phone call from a mysterious stranger is picked up by the wrong woman and ignites a dangerous game of seduction." The story is really quite UNIQUE!
Pretty Girls by Karin Slaughter (Read my Review)
HOLY HELL!!! This was an awesome book! It went waaaaay the freaking hell outside of my "usual" reading preferences. The genre is more of a crime thriller (no romance) which I almost never read but this particular blurb really grabbed me. So I opened the book. By the end of the prologue, I had CHILLS running through me and tears in my eyes…. So, I had to read it!!! And honestly I loved it!! But you guys, it is NOT for the faint of heart. The story starts out small but the "mystery" just gets deeper and deeper and deeper. And every new thing you discover is this whole other level of creepy. It has fantastic writing and even though it's totally not a genre I usually read, I'd definitely recommend it as an amazing crime thriller!
Beyond What Is Given by Rebecca Yarros (Read My Review)
So, I've literally been meaning to read one of this author's books for over a year and I'm so glad I finally did because I loved it!!! I finished reading this book with my heart racing and SO full of happy feels!!! Even though the story started a little slow and on the light side, oh-my-gosh did it ever get ANGSTY!!!!! There was this whole complex "situation" going on that kept me flipping pages like crazy!!!!!! And I loved that the story kept surprising me too!! If you're looking for a romance with a swoony, sexy Alpha hero with a heart-breaking past and quite a unique storyline, then definitely try this book!! (military romance)
Night Road by Kristin Hannah (Read My Review)
5 STARS!!!!! My God, after finishing this book, I feel like I've been through some kind of emotional marathon. My heart is racing. I feel out of breath. There are tears in my eyes. AND I LOVED THIS BOOK!!!!! It's not a romance in the sense that the guy-meets-girl isn't the sole focus, but the heart of the story is ALL about different relationships and there IS a love story in it. SUCH an intensely beautiful, heart-wrenching love story (like the kind of love that is always in your heart even if it can't always be acted on) and just… ALL THE FEELS!!!! Holy wow, this author can WRITE like you wouldn't believe. I loved it. *deep breath* LOVED IT.
Every Wrong Reason by Rachel Higginson (Read My Review)
WOW!! What a BEAUTIFUL book! I loved every word and am sitting here wiping away the happy tears. It was such a powerful, emotional, and deeply profound journey. This story OWNED my heart. I was SO emotionally connected on every page and just FELT so much for it. It was raw and honest, but passionate and heart-felt. I cried, I hoped, I swooned, I was rooting for this couple so hard. The writing was just GORGEOUS (I have endless quotes highlighted) and I especially loved that this author showed a very rarely-seen side of contemporary romance by tackling both the subjects of marriage AND divorce… [standalone romance]
Hollywood Dirt by Alessandra Torre (Read My Review)
I totally LOVED this standalone "opposites attract" Hollywood romance!! It was SEXY, fun, and fantastically well written (seriously, such STRONG writing), with an intense hate-to-love romance that made my heart race!! The perfect balance of ANGST, HUMOR, and HOTNESS!!! I laughed, I swooned, I couldn't stop reading. The hero is a world-famous superstar actor and the heroine is a girl from a small-town. Their worlds collided after he read a book about her town and decided to make a movie about it… "From the start, I knew he was trouble. For our town. And for me… Sometimes, opposites just aren't meant to attract."
Heart-Shaped Hack by Tracey Garvis Graves (Read my Review)
This book had me laughing, smiling, and SWOONING non-stop!! I appreciated so much that there was literally no stupid drama. It was just this gorgeous romance with two people who fell madly in love and did everything they could to STAY together. There were definitely heart-stopping moments (omg 70%!!!!) but I totally loved the ride!! Plus, there was so much FANTASTIC banter (I have so many highlights!!) and sexy ROMANCE that it was an awesome, HEART-WARMING read mixed with a little mystery because the hero had a whole secret identity that the heroine didn't know about at first… Definitely a top favorite!
Sustained by Emma Chase (Read my Review)
If you're a fan of stories with heroes/heroines with kids, then you HAVE to get this!! The heroine is the legal guardian of her late brother's six kids, and the hero is roped into her life after a chance encounter with her… and now he just can't stop thinking about her. OMG this book is just HILARIOUS!!! The scenes with the kids are ADORABLE!!! And it's told from the guy's POV which is pure GOLD!! It was hilariously funny, sexy, romantic, heart-warming, and kinda badass with that lawyer stuff too. Best of all, you can read it as a standalone romance!
Worth It by Linda Kage (Read my Review)
If you're a fan of heart-meltingly sweet bad boys, tortured heroes, forbidden romances, and intense second chance love stories, then you HAVE to try this!!! I read the whole book from start to finish in one non-stop sitting because I honestly just COULD NOT PUT IT DOWN!!! It's well-written, full of feeeeeeels, and kept my heart racing!! You can easily read this as a complete standalone and it's totally a new TOP FAVORITE recommendation!!! Note: each book in the series is about a different couple and written in a way that each one can be read totally alone.
Throttled by Elizabeth Lee (Read my Review)
Second chance romance fans, this book was awesome!! Ahhh, I couldn't stop smiling after I finished it!!!! It had ALL THE FEELS! The hero was a famous Motocross racer who returns to his hometown to realize that the girl he left behind when he went to follow his dreams still holds his heart and this time around, he was willing to do everything and anything in his power to win back her trust and prove that he still loves her more than anything. I loved him, I loved her, I loved them, I loved the whole story. — It's the first standalone in a series of standalones.
The Paper Swan by Leylah Attar (Read my Review)
I LOVE LOVE LOOOOOVED THIS BOOK!!! Fierce, powerful, and absolutely breathtaking, this beautifully-written book will sweep you away in an epic love story that spans years and lasts a lifetime. The Paper Swan is a must-read for any romance readers who are searching for a completely unique story that'll captivate you from start to finish. While the twists and turns are intense, gritty, and sometimes even dark, this was actually one of the sweetest and most beautiful love stories I've ever read. I loved every word and HIGHLY recommend it! 5 STARS!!
Hawthorne & Heathcliff by R.K. Ryals (Read my Review)
What a BEAUTIFUL story!! I was wiping happy tears at the end! The UNIQUE feel originally grabbed my attention and the gorgeous writing hooked me. It's deeply introspective, almost poetic, but a very REAL, HEART-FELT story about an awkward girl with a past full of heartache and a good-looking boy she meets in high school who saw past her pain and, no matter what happened, he never gave up on her. This is their journey over 8 years of self discovery, first love, and second chances. I have almost 50 highlighted quotes in my book. It's YA/NA and totally non-formulaic. If you're in the mood for something different, try this!
Vanguard by CJ Markusfeld (Read my Review)
OMG!!!! I loooooooooooooved this gorgeous book!!!!!! From the moment I read the prologue, I was hooked and could NOT put it down even for a single minute!! I cried, laughed, swooned, was totally overwhelmed with emotion, and even had to take little "breathers" before turning the page because it could get literally that intense!!! It had ALL THE FEELS. This story was 100% unique and unlike any other I've ever read. It's a modern-day wartime love story with fantastic writing, a gripping and emotional tale, and an epic romance that kept my heart racing from start to finish. This was smart, intelligent romance!! Book HEAVEN!
Maybe In Another Life by Taylor Jenkins Reid (Read my Review)
SQUEEEEEE!!!! I LOVE LOVE LOVED this so freaking much!!! My gosh, that last 10% was seriously loaded with feels!! This was honestly one of the BEST BOOKS I've read this year. The story was unlike any other I've read, the writing was AMAZING, and it kept me glued to the page. It was totally unconventional and gave such a UNIQUE perspective on finding your soul mate and one true love. I cried, I laughed, my heart felt like it was bursting with emotions. I LOVED IT!!! 5++ STARS!!! — "I still love you," he says. "I've always loved you. I might never stop."
Rush by Emma Scott (Read my Review)
This was a really touching story! The first few chapters were a little slow but once they officially met, I was hooked. If you loved the "feeling" of Me Before You (minus the ugly-crying), then definitely try this! — The hero used to be a pro extreme sports athlete who was blinded and severely injured in a cliff diving accident. With his life and dreams shattered, he was left bitter and angry and shut himself away the world until the heroine arrived to work for him as a live-in assistant. She was a prodigy musician who'd suffering her own loss as well but they began to help each other heal as they fell unexpectedly in love…
The Strongest Steel by Scarlett Cole (Read my Review)

TATTOOED HERO FANS!!! I recently finished this great new book!! The sexy, tattooed hero had me swooooooooning!!! The heroine had survived an attack that left her back covered in scars and the hero was a talented tattoo artist whose specialty was inking over scars. When she shows up at his studio, he cant turn her down, and designs the perfect tattoo while fighting his intense feelings for her that grow with each tattooing session… This story was swoony, heart-meltingly romantic, a little suspenseful (her ex was a real piece of work), a lot sexy… with a hot, protective Alpha male hero!! (It's a standalone)
Ride Steady by Kristen Ashley (My Review)
Bad boy biker alert!! I LOVED THIS BOOK!!! 5 STARS!! (Chaos series)
"Once upon a time, she believed in happy endings. Money, marriage, motherhood: everything came easy… Now a struggling, single mom and stranded by a flat tire pondering her mistakes, when a vaguely familiar knight rides to her rescue on a ton of horsepower… In high school, he was a bad boy loner who put her on a pedestal… Today, he's a hard-bodied biker, and it's clear she's falling fast."
The Man I Love by Suanne Laqueur (Read my Review)
WOWWW!!! I recently read this and LOVED it!! The WRITING was truly exquisite! It was a very slow-building, detailed story, but one where EVERY detail matters. Everything was connected and had DEPTH. It was vivid and powerful and completely UNIQUE. It told a love story that spanned 10-15 years, but didn't follow ANY rules. Normally that would be scary to me but the way that everything was portrayed made me really *get* where these characters came from. And I was honestly blown away by how much I FELT and how BEAUTIFULLY it was written. It's like I lived the story with them. It felt REAL. Highly recommended!
Never Let You Go by Katy Regnery (Read my Review)
HOLY HELL!!! I read reading this in one non-stop sitting because I could NOT put it down. I mean seriously… THE ANGST!!!!! Gah. *clutches heart* It'll be a while before my heart rate to go back to normal, but WOW, it was unputdownable!!! It felt like I barely blinked or stopped to breathe because I was flipping the pages so fast…… It was sweet and romantic, heart-breaking and painful, angsty as all freaking hell, and really just a gorgeous story of UNDYING LOVE!!! The story was unique and it's a complete standalone so if you're looking for a new read, try this!
King by T.M. Frazier (Read my Review)
Holy wow, I totally LOVED this book!! Dark and gritty, sweet and sexy, raw and shocking, and utterly addictive, with an unapologetic, badass Alpha male hero and unexpected twists that I never saw coming!! I highly recommend it!!
— Homeless. Hungry. Desperate. Doe has no memories of who she is or where she comes from…A notorious career criminal just released from prison, King is someone you don't want to cross. When they come crashing together, they will have to learn that sometimes in order to hold on, you have to first let go.
A Pound of Flesh by Sophie Jackson (Read my Review)
SQUEEEEEEE!!!!! I absolutely LOOOOOOOVED this book!!! If you love SEXY BAD BOY heroes and unique love stories, then you have to try this!!!! The thrill of their forbidden romance kept my heart RACING the whole way through. I swooned over their love for each other, and really appreciated the way there was no 'stupid' drama. And now I just can't stop smiling because the story was just so freaking GOOD!!!! I adored it!!! It's about a "strong-minded prison tutor who discovers that her sexy bad-boy student is far more than he appears to be…"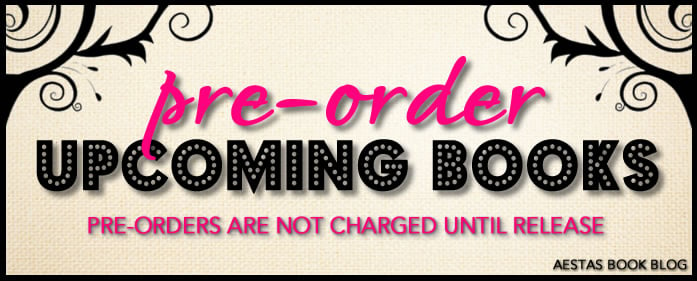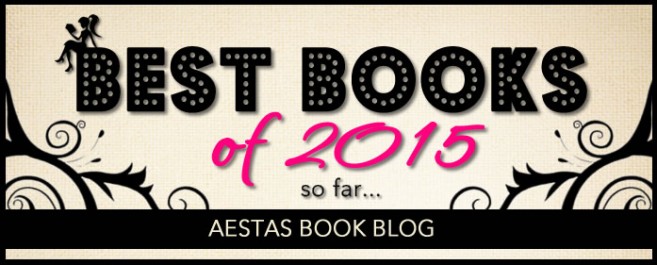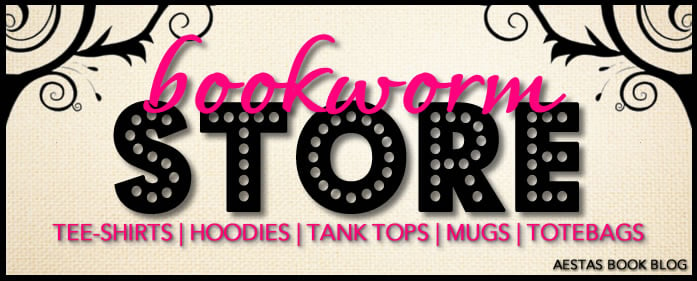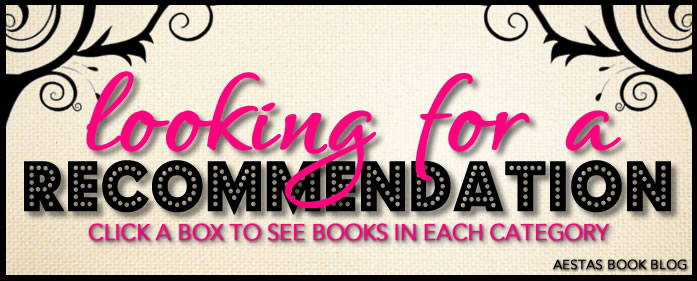 __________________________________
Let me know if there are any other books you're loving right now too!!