**** NEW LIST JUST POSTED **** Hey everyone!! This is a brand new Weekly List for the week of July 25th. I know it looks similar to the old one, but if you scroll down, you'll see it's all new books!! 😀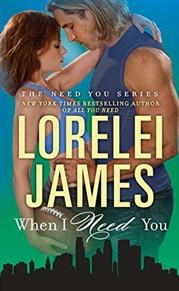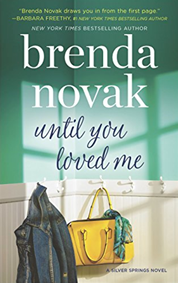 Another new release week has started today with a couple early releases like these fun sexy romances One Week with the Marine by Allison Gatta, Casual Affair by Melanie Munton and Bonding Games by Cathryn Fox, as well as a few others like All I Need: A Dark Alpha, Virgin Romance by Callie Harper and more listed below! And then a whole bunch more releases will be live at midnight! They include Until You Loved Me by Brenda Novak (surprise pregnancy), When I Need You by Lorelei James (single mom sports romance), All or Nothing at All by Jennifer Probst (sexy heartfelt romance), Cross Check by Kelly Jamieson (college hockey romance), Eye Candy by Jessica Lemmon (sexy office romance), Exploited by A. Meredith Walters (forbidden romance/suspense), and more books listed below!

RECOMMENDATION: The Scars Between Us by MK Schiller (Read my Review)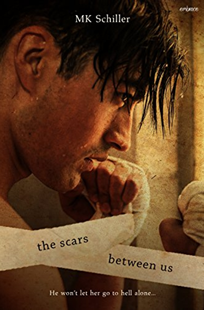 If you're a fan of TORTURED ALPHA MALES, then you'll fall in love with this book's hero! OMG. His past is utterly HEART-BREAKING!!! But it was also incredibly HEART-WARMING to watch him fall in love after everything he'd been through! He's a grouchy and scarred former Marine and MMA fighter with a dark, mysterious secret past who spends his days rescuing dogs. The heroine meets him by honoring her mother's dying wish to for her to scatter her ashes with this unknown mystery man but slowly finds herself falling in love with as she gets drawn into his life… The story became surprisingly INTENSE towards the end with quite a twist! And it wrapped up in a gorgeous, romantic epilogue! This is a definitely a new favorite and it's a complete standalone so be sure to grab a copy!

RECOMMENDATION: Beautiful Mistake by Vi Keeland (Read my Review)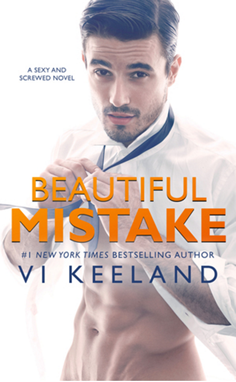 I LOVE LOVE LOOOOVED this!!!! Omg!!!! It was HOT, SEXY, SWOOOOONY, and yet also FULL OF FEELS!!!! When I first started reading it, I was really enjoying it – totally into the story and loving everything I was reading. THEN. A TWIST!!!!!!! One part of the story connected with another in a way that I didn't see coming and OMG from that point on, I COULD NOT PUT IT DOWN!!!! I was flipping those pages sooooooo fast!!! I smiled, swooned, and got choked up with emotion. And the epilogue brought happy tears to my eyes. THIS BOOK WAS TOTALLY AWESOME!! I highly highly recommend this book as a new TOP FAVORITE!!!!! This is a complete standalone so be sure to grab a copy!!
WEEKLY NEW RELEASES RECAP

EARLY RELEASES (NOW LIVE):  

MIDNIGHT RELEASES (PRE-ORDER NOW):  
LATER WEEK RELEASES (PRE-ORDER NOW):  
DETAILED LIST: MIDNIGHT RELEASES
Until You Loved Me by Brenda Novak — Live at midnight!!
Can standalone: After catching her fiancé cheating, she liberates her wild side just long enough to indulge in a passionate one-night stand with a tall, dark stranger. Embarrassed by her recklessness, she ducks out the following morning without learning the guy's full name, something that shouldn't have been a problem… until a pregnancy test turns positive.
Being a professional football player, he has always been cautious around women. But this one had been different—so disinterested in his celebrity, so convincingly into him. When she tracks him down, claiming she's carrying his baby, he's stunned. And more than a little betrayed. But after growing up as an orphan, he'll do anything to stay involved in his child's life, so he urges her to move [so] they can co-parent. He has a lot of love to give, certainly enough for his child, and when their initial spark reignites, perhaps for her, too…
When I Need You by Lorelei James — Live at midnight!!
Can standalone: He has three conditions when it comes to dating: No single mothers, no cheerleaders, no medical personnel… So it makes no sense that he's wildly attracted to [the woman] who breaks all three.
She didn't pass the rigorous requirements to become an athletic trainer and cheerleader in the hopes of landing a pro athlete. Been there, done that, and she has a young son as proof that football players and fidelity don't go hand in hand. When she learns her new neighbor is the smoking-hot tight end who takes being neighborly to a whole new level, she's grateful for the team's strict no fraternization policy because the sexy man defines temptation. But he is intent proving to her he's much more than just a player on and off the field.
All or Nothing at All by Jennifer Probst — Live at midnight!!
Can standalone: He left the family business to carve out a life of his own, but never forgot his passionate affair with her, or the hurtful breakup that tore him apart. When he's forced to return home and face his past, will he be able to carve out a future, or will lies ruin his second chance at love?
She loved him her entire life but when he left, he took not only her heart, but her trust along with him. Now that they're together again, it's time they both face the biggest secret of all…
Cross Check by Kelly Jamieson — Live at midnight!!
Can standalone: She has three goals this semester: get off academic probation, repair her relationship with her friend, and take some responsibility for her life. All of which are hard enough without a hot, snobby hockey player around to distract her. She can't stand him, and she knows the feeling is mutual. But he's best friends with her friend's boyfriend, so he's always around —taunting and tempting her in ways she never thought possible.
As the star forward of the college hockey team, he has goals too, like playing well enough to land a spot on an NHL roster. He is perfectly poised on the ice, so why can't he keep his cool around her? Her wild behavior rubs him in all the wrong ways—and a few of the right ones. But as they skate around each other, he learns that there's more to her than her bad reputation. And when the line between love and hate starts to blur, he can't resist crossing over and sweeping her off her feet…
Fatal Threat by Marie Force — Live at midnight!!
It's just another day at the office for Washington Metro Police lieutenant Sam Holland when a body surfaces off the shores of the Anacostia River. But before Sam can sink her teeth into the new case, Secret Service agents seize her from the crime scene. A threat has been made against her family, but nobody will tell her anything—including the whereabouts of her husband, Vice President Nick Cappuano.
This isn't the first time the couple's lives have been at risk, but when a bombshell from Sam's past returns to haunt her, she can't help but wonder if there's a connection. With a ruthless killer out for vengeance, and Nick struggling to maintain his reputation after secrets from his own past are revealed, Sam works to tie the threat to a murder that can't possibly be a coincidence. And she has to get it done before her husband's career is irrevocably damaged…
Well Built by Carly Phillips & Erika Wilde — Live at midnight!!
Can standalone: When it comes to women, sexy, well-built Kyle Coleman has always been a lover, not a fighter. His one exception? The tempting, beautiful Ella Fisher. Her family and his share a tempestuous past, which make the two of them as a couple off-limits—despite the fact that she inspires some of his dirtiest fantasies.
He's kept his hands off of her for years… until the lines between family loyalty and lust become irrevocably blurred one fateful evening and changes everything between them.
Eye Candy by Jessica Lemmon — Live at midnight!!
Can standalone: As an adult woman —and the vice president of a marketing firm — I shouldn't be waiting by my office window to ogle the mystery man who jogs by every morning at 11:45. Sure, he's a gorgeous, perfect specimen of the human race, but I can't bring myself to hit on a total stranger.
However, my best friend-slash-colleague Vince Carson thinks I should do more than talk to the guy. In fact, he's borderline obsessive about "getting me laid." (His words.) But the more time we spend together, the more it's clear: The one I'm falling for is Vince.
Exploited by A. Meredith Walters — Live at midnight!!
Standalone: In this pulse-pounding novel, a vigilante hacker plays a seductive game with the agent who's chasing her online—and sharing her bed in real life.
My story begins with the best possible intention…
I've always been one step ahead.  Until I fell in love. Because I'm sleeping with the man who's hunting me. And he has no idea that I am his prey. Now I have to decide what's more important: my freedom or my heart.
Wildfire by Ilona Andrews — Live at midnight!!
She can't decide which is more frustrating—harnessing her truthseeker abilities or dealing with Connor Rogan and their evolving relationship. Yes, the billionaire Prime is helping her navigate the complex magical world in which she's become a crucial player—and sometimes a pawn—but she also has to deal with his ex-fiancée, whose husband has disappeared, and whose damsel-in-distress act is wearing very, very thin.
Rogan faces his own challenges, too, as Nevada's magical rank has made her a desirable match for other Primes. Controlling his immense powers is child's play next to controlling his conflicting emotions. And now he and Nevada are confronted by a new threat within her own family. Can they face this together? Or is their world about to go up in smoke?
The Lying Game by Ruth Ware — Live at midnight!!
Standalone: On a cool June morning, a woman is walking her dog in the idyllic coastal village of Salten along a tidal estuary known as the Reach. Before she can stop him, the dog charges into the water to retrieve what first appears to be a wayward stick, but to her horror, turns out to be something much more sinister…
The next morning, three women in and around London—Fatima, Thea, and Isabel—receive the text they had always hoped would NEVER come, from the fourth in their formerly inseparable clique, Kate, that says only, "I need you."
The four girls were best friends a second rate boarding school. Each different in their own way, the four became inseparable and were notorious for playing the Lying Game, telling lies at every turn to both fellow boarders and faculty, with varying states of serious and flippant nature that were disturbing enough to ensure that everyone steered clear of them. The myriad and complicated rules of the game are strict: no lying to each other—ever. Bail on the lie when it becomes clear it is about to be found out. But their little game had consequences, and the girls were all expelled in their final year of school under mysterious circumstances surrounding the death of the school's eccentric art teacher, Ambrose (who also happens to be Kate's father).
Say No More by Liliana Hart — Live at midnight!!
Cans standalone: He was once a part of Britain's Elite Intelligence Force, but there was a reason he'd never been able to capture the notorious thief who always seemed to be one step ahead. That's because they were one and the same, until his double life eventually caught up with him…
She is a Detective Inspector and is the one responsible for catching the most notorious agent in his final heist—except the heist killed him. But something has never felt right about his death, and it's haunted her for months. It was too easy, and he was too smart to go down that way.
He might belong to the Gravediggers in body, but his heart and soul will always belong to the next job. The rest of the team doesn't know about his alter ego because he made sure the information went missing from his file. So when the job he's always waited for seems like a possibility, he sneaks out of the country like a thief in the night, only to run into the only woman who's ever been able to match him in wit—and passion—for the job. Except they're standing on opposite sides of the law—and only one of them can walk away with the prize.
DETAILED LIST: LATER WEEK RELEASES
Beard Up by Lani Lynn Vale — Live on Thursday!!
Can standalone: He is barely living, merely existing but never thriving. There wasn't much that could pull him from the darkness he willingly inhabits… except one thing. Her. She is the reason he's done what he's done, and his life has become what it has become.
He haunts his former life, lurking in the background, surviving on occasional glimpses of the only thing good that is left in his miserable life. The horror he has inflicted upon her is nothing compared to the terror that waits for her when someone moves in to take her from him… They say that true love is like a ghost, something that many talk about but few have seen. It's a good thing for that, too, because he'll need that element of surprise to protect her. Hopefully when the dust settles, he'll be able to resurrect more than just himself.
Illicit by M.N. Forgy — Live on Thursday!!
Can standalone: "I'm an animal, a member of a motorcycle club that isn't capable of human compassion. So I've been told anyway.
She is my club's prisoner. I've been ordered to break her. It should be easy given my violent history. She's my perfect toy. Filled with a dark rage. Blessed with perfected beauty. Sinfully sweet and wickedly divine. Everything about her solicits the demons inside me I want to hear her screams. I want those big, dark eyes looking up at me—silently begging me for mercy. I want to be her heaven… and her hell. My desire for her is forbidden. My infatuation is illicit. I'm betraying my club. And if the wage of my sin is death, then this woman is going to get me killed."
…