(ARC) REVIEW & RECOMMENDATION: Swear On This Life by Renee Carlino (Read my Review)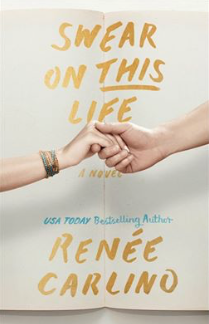 OMG. OMG. OMG!!!!!!! I just finished reading this AMAZING BOOK!!!! I swear from the first pages, I was utterly CAPTIVATED by the story and I honestly COULD. NOT. PUT. IT. DOWN even for a minute. I haven't moved from this spot even once since I started reading. HOLY HELL. THE FEELS!!! It's one of the most UNIQUE, intense, consuming second chance romance stories I've read. MY HEART WAS RACING!!!! I couldn't turn the pages fast enough and I was seriously freaking out as I got closer to the end but then BOOM — I read this this one particular line and just started SOBBING!!!! Happy tears sobbing!!!! Easily one of the BEST reading experiences I've had all year. LOVE LOVE LOVED it!!!! It'll be released very soon so definitely be sure to pre-order a copy!!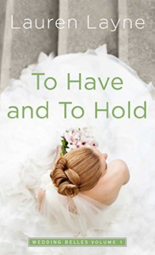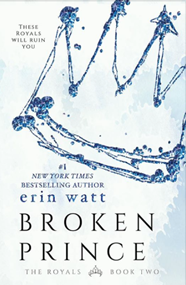 We have a really huge and awesome list of new releases for this week starting with To Have and to Hold by Lauren Layne (wedding-themed romantic comedy that sounds SO FUN!!), Broken Prince by Erin Watt (second book in the angsty Royals Series), Banking The Billionaire by Max Monroe (romantic comedy standalone in Bad Boy Billionaires series), Ultimate Courage by Piper J. Drake (retired Navy SEAL single dad hero), Fatal Identity by Marie Force (romantic suspense/mystery), The Angels' Share by J.R. Ward (The Bourbon Kings series), Dark Matter by Blake Crouch (sci-fi thriller standalone, he's told his whole life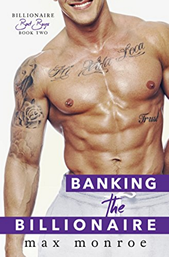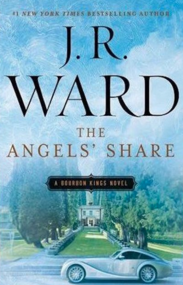 was a dream), Dirty Work by Chelle Bliss (sexy political romance), Don't Tempt Me by Lori Foster (he falls for his new neighbor), Don't Let Go by Jaci Burton (sexy mechanic with a tragic past), No Breaking My Heart by Kate Angell (sports romance), Fearless by Kimberly Kincaid (firefighters in
love), The Good Fight by Julianna Keyes, Thick & Thin by Eden Butler, Truly Madly Guilty by Liane Moriarty (Women's Fiction standalone), Mr Right by JS Cooper (one night stand turns into more), and and so many more listed below!!!! Oh, also one of my 2016 Favorites "Waiting For Wyatt by SD Hendrickson" got a beautiful cover (posted on the left) and it's on sale for $0.99 to celebrate! Scroll down and check out the full list of new releases!! There are lots to choose from!! 😀

ALMOST HERE!! 5 DAY COUNTDOWN: It Ends With Us by Colleen Hoover (Read my Review)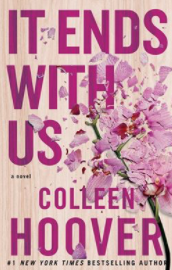 WOW. WOW. WOW!!! This is one of those books that everyone should read. A beautifully inspiring story and one of the most POWERFUL books of 2016!! It wasn't anything like what I expected, but it delivered SO MUCH more than I ever hoped for. It's the kind of story that I want to give to every woman and be like… READ THIS BOOK. NOW. Come to think of it, men should read it too. EVERYONE should read it. It's a story of unshakable LOVE and finding the STRENGTH to make the right choice. I honestly don't think I've ever been PROUDER of a heroine. I love this author's books because she always writes UNIQUE stories… and this one left a lasting mark on my heart. It's one of those profoundly unforgettable stories that will stay with me for a long time! Be sure to pre-order a copy!
WEEKLY NEW RELEASES RECAP

LATER WEEK RELEASES (PRE-ORDER NOW):  
…