TOP RECOMMENDATION:   The Fable Of Us by Nicole Williams (Read my Review)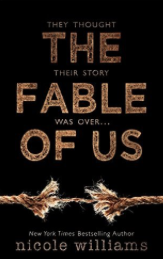 I absolutely LOVE LOVE LOVED this book!!! It's a second chance romance with ALL the feels about a rich girl who went against everything her family wanted and fell in love with a boy from the wrong side of the tracks. Unfortunately, something (which you find out) tore them apart and she left town. Until one day, seven years later, when she returns to town for her sister's wedding and ends up face-to-face with him. Desperate not to be alone with her conceited family, she desperately offers him ten thousand dollars to be her plus one for the week. Despite the pain and history between them, he can't refuse the only girl he's ever loved — even if she did break his heart. And over the week, they become close again and eventually find out the truth behind the horrible event that tore them apart… A secret that calls into question everything that happened. And something that gives them a second chance at love.
This book was absolutely WONDERFUL. I read it start-to-finish without stopping, I loved the way the characters actually TALKED to each other. Yes, there'd been a lot of misunderstandings in their past but they were quite communicative and I LOVED that. The writing was STRONG, the story was ADDICTIVE, and I fell in love with this couple!!
It's a standalone romance and I HIGHLY RECOMMEND it!!! Be sure to grab a copy!!

TOP FAVORITE ON SALE ($0.99):   In The Stillness by Andrea Randall (Read my Review)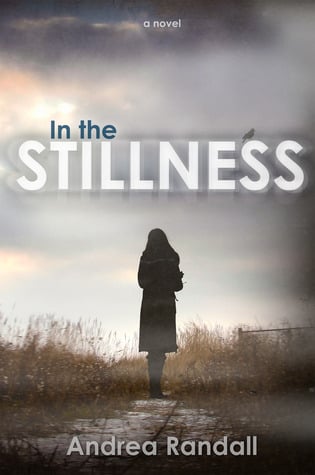 This is one of the very few books I've ever actually rated 6 STARS!!! The blurb honestly doesn't give you a clear enough idea for what it's about. — The story is a DEEPLY EMOTIONAL military-themed second chance romance. Back in college, the hero and heroine fell in love. Truly, madly, take-over-your-life deeply in love. But after 9/11, he was sent off to fight. And when he returned, his body was in tact but what he'd gone through had left him with a severe case of PTSD. ("His body came home, but his soul had been devoured in the firefight of a godless desert.") Situations escalated and some lines were crossed and they broke up. A decade later, she found herself in a marriage she never wanted, with kids she never planned on having, straying further and futher away from the life path she always dreamed of. She felt trapped and utterly miserable. Each one of her hopes dreams had come crashing down and every turn in her life had taken her further and further away from happiness until it just pressed in from all sides and became overwhelming. And she spiralled down to a very dark place… And then one day, out of the blue, she sees HIM again. I won't tell you any more here, but just know that I loved EVERY single line of this book… It's a standalone and you can grab a copy ($0.99) or if you want to know more, read my review!

NEW FAVORITE:   Salt to the Sea by Ruta Sepetys (Read my Review)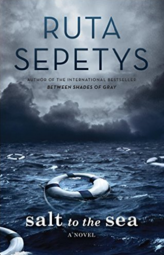 I finished reading this amazing book last night. It was vastly different than the usual books I read but it swept me away in the story! I read it in a single day and had tears in my eyes in the end (letters always make me cry) and ever since I finished reading, I've been thinking about it in the back of my mind. The writing was absolutely incredible. This author is a very gifted storyteller… But her method in this book was SO DIFFERENT than anything I've ever read. Each chapter was literally only 1-3 pages long (!!) and while was weird at first, I caught on quickly and it totally worked for this story. I loved it. This genre is nowhere near what I usually read, but I'm so glad I read this! It was powerful and beautifully written.

OFFICIAL MOVIE TRAILER:   Me Before You by JoJo Moyes (Read my Review)
I'm so excited!! This is a movie adaptation of one of my most favorite books!! When I finished reading, tears were pouring down my face. It was powerful, heart-breaking, and bittersweet but also oddly heartwarming. Absolutely unforgettable. Here's the trailer you can watch below and check out the book!

RECENT REVIEW:   He Will Be My Ruin by KA Tucker (Read my Review)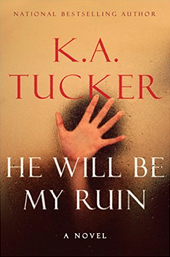 Woah. This was SO GOOD! It's a suspense/mystery novel which is a departure from my usual romance books but I definitely feel like any fans of romance might also like this. It was addictive, surprising, and filled with hidden secrets that kept me guessing the whole way!! Just when I thought I was right about a theory, A TWIST changed everything! And it was wrapped up with a satisfying ending. The story itself actually felt quite realistic, the writing was amazing, and it was just generally SO well put together!! I loved it!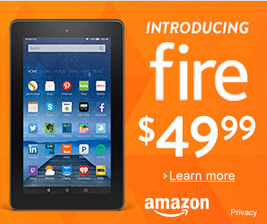 AMAZING eREADER SALE PRICE:
Amazon has a Kindle Fire tablet going for ONLY $49.99 right now!! This is a fantastic eReader and you can see the full list of it's features at this link! If you've been wanting a new eReader, this is a great deal on one. Definitely be sure to check it out!
*** WEEKLY NEW RELEASES RECAP ***

HOT NEW RELEASES (NOW LIVE):

6 LATEST TOP RECOMMENDATIONS: 

6 HIGHLY-ANTICIPATED UPCOMING RELEASES (PRE-ORDER NOW):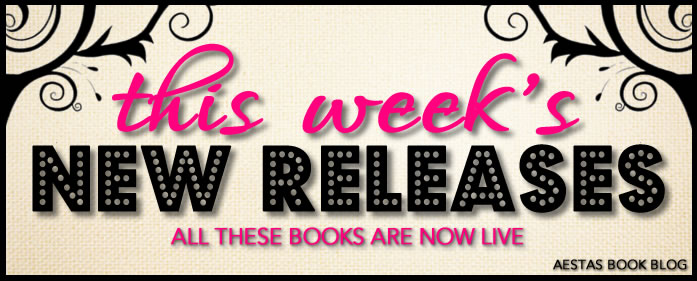 The Fable of Us by Nicole Williams — New Release!!
A second chance romance standalone! – TOP RECOMMENDATION!
— Her heart can't be destroyed by the same person twice. At least that's what Clara Abbot finds herself hoping when she runs into Boone Cavanaugh less than an hour after returning to Charleston.
As kids, Clara and Boone had been each other's firsts, and no one or nothing could stand in the way of their forever. But all kids have to grow up sometime. The troubled son of the town drunk winding up with the firstborn daughter of the local royalty was a happy ending even the most imaginative of fairy tales couldn't make believable.
Their fable came to an end as most do: tragically. Boone might have done the leaving, but it was Clara who got away and made a new life for herself in California. But after seven years of dodging her hometown, she's only back in Charleston for seven days to celebrate her sister's wedding. She won't let her overbearing family or her run-in with Boone rattle her—though rattling her is obviously Boone's primary objective.
Boone is her past and her past is behind her, a mere speck in the rearview. So why does she feel it coming back every time she looks at him? Why does she see it every time he looks back?
Just when Clara's life can't possibly get more complicated, the ground shifts, and she discovers just how far her family was willing to go to keep the wrong boy out of her life. Was it really Boone who left her? Or was it Clara who left him?
The truth will be hard to face. Especially when she discovers most of her life has been built on lies.
Distraction by Aurora Rose Reynolds — New Release!!
A standalone Alpha romance in the Underground Kings series!
— Sven is a man who takes pride in his ability to separate himself from his emotions. He's a man who knows who he is and where he's going in life, a man who needs no one, because needing someone, anyone, is a weakness. His past taught him love isn't enough.
Maggie wants the happily ever after, but has never picked the right men, or stuck around long enough, to build a forever. It's always been easier to get out early, before emotions make things messy.
When Maggie wakes up naked in Sven's bed, with no memory of the night before, these two must be honest about their feelings and face their fears, so they can build a future together. Will love be enough for them to get their happy ending together, or will a threat from outside strike them down before they ever have a chance?
Fighting Solitude by Aly Martinez — New Release!!
Fighter romance standalone in the amazing On The Ropes series!
— "I was born a fighter. Abandoned by my parents, I spent my life forging my own path—one guided by my fists and paved with pain. Untouchable in the ring, I destroyed everyone who faced me… but that's where my victories ended. Outside the ropes, I repeatedly failed the few people who loved me. Including my best friend —the one person I'd die to protect… Even though I didn't deserve her, she never stopped believing in me. Never gave up. Never let go. After all, she understood what I'd lost, because she'd lost it too. She was everything to me, but she was never truly mine. That was going to change. I lost my first love, but I refused to lose my soulmate…"
He Will Be My Ruin: A Novel by K.A. Tucker — New Release!!
This is a suspense standalone that I think will also appeal to romance readers! If you want more details, here's my review. — [The heroine] arrives in New York City to pack up what's left of her best friend's belongings after a suicide that has left everyone stunned… The police have deemed the evidence conclusive. But when she discovers a scandalous photograph in a lock box hidden, she begins asking questions. Questions about the man her friend fell in love with. The man she never told anyone about, not even her. The man she believed would change her life..
Wicked Sexy Liar by Christina Lauren — New Release!!
Sexy contemporary romance in the Wild Seasons series! When three college besties meet three hot guys in Vegas, anything can happen.
— For two people ambivalent about dating and love, they sure get naked around each other an awful lot… He's been on hookup autopilot for so long that he rarely ever pauses to consider what he's doing. But after an amazing time with her, he realizes that he hasn't been moving on from a devastating heartbreak so much as he's been drifting to wherever—and whomever—the current takes him. With her he wants more… Every relationship involves two people…plus their pasts. And as much as she enjoys her fling with him, when she learns about his past—more specifically, who's in it—everything becomes the brand of complicated she strives to avoid. It's up to him then to change some things in order to try and ensure he's not something she'll outright avoid as well…
Blind Reality by Heidi McLaughlin — New Release!!
A Hollywood romance! — Joshua Wilson, an up-and-coming movie star, is turned off by the idea of marriage. His Oscar-winning smile and breakout role in the summer's hottest romantic comedy bring in enough attention to satisfy Joshua's cravings for the spotlight – not to mention the never-ending supply of willing women.
Joey Mitchell is down in the dumps after finding out that her fiancé cheated on her with her best friend, and is living at home with her parents until she can get back on her feet. Without Joey's knowledge, her overbearing and neurotic mother submits an application for her to appear on the reality show, Married Blind. When the producers surprise her with the news that they have cast her, Joey wants nothing to do with the show but agrees to participate because, at this point in her life, she really has nothing to lose.
Lights, camera, action… Welcome to another season of Married Blind. Contestants are about to take the plunge, but only one couple will come out of the house winners!
Cupid Has A Heart-On by Tara Sivec — New Release!!
A Valentine's romantic comedy (can read as standalone). Sounds FUN!
— Cupid hits a few roadblocks on the way to Sam and Noel's hearts after their whirlwind Christmas romance. N*pplegate 2016, a stray stripper and a regrettable mix-up with narcotics are just the tips of the arrow when it comes to shooting these two with happily ever after. Nothing seeing a grown man wearing an adult diaper and wings can't fix…hopefully.
I Wish You Were Mine by Lauren Layne — New Release!!
What do you do when you fall in love with your sister's ex?
— "A year ago, he was married to the love of his life and playing quarterback. Now he's retired, courtesy of the car accident that ruined his career—and single, after a nasty scandal torpedoed his marriage. Just as he's starting to get used to his new life as a health and fitness columnist for a magazine, his unpredictable ex shows up on his doorstep in Manhattan. He should be thrilled. But he can't stop thinking about the one person who's always been there for him, the one girl he could never have: her younger sister…"
Midnight Revenge by Elle Kennedy — New Release!!
A sexy romantic suspense novel in the Killer Instincts Series!
— She's pregnant and he has to protect her life! "When he lands in Mexico, he's ready to risk everything to save his friend. To complicate matters a feisty doctor whom he had a one-night stand with months ago, has tracked him down. And she's unintentionally caught up in his life-threatening rescue mission… Now he must extract not one but two people from the most violent world he's ever encountered… And one of them is carrying his child…"
The Rules by Elizabeth Brown — New Release!!
An Older Brother's Best Friend Romance — second standalone in the Off Limits Series!
— When you're a guy, the rules are simple. Live by the Bro Code:
Rule #1: Always have his back.
Rule #2: Don't ever leave him stranded.
Rule #3: And never, ever, touch his sister.
Aw hell, two out of three ain't bad.
Love Struck by Laurelin McGee — New Release!!
Two musicians fall in love in this new standalone romance!
— "She's a singer-songwriter with a record deal, a studio gig, and a serious case of writer's block. After looking for love songs in all the wrong places, she finds inspiration at an [anonymous] online support group. Thanks to one mysterious member who motivates her and inspires her, her career is back on track. But is she ready to meet her sexy musical muse face-to-face? … [Everything] changes when they get booked on tour together. In person, the attraction is all too real and explosive. They both should walk away, but once they are in each other's arms, there is no turning back…"
Hard Ever After by Laura Kaye — New Release!!
A novella in the popular and highly ratedHard Ink series! (romantic suspense)
— Justice served. Honor restored. Team reunited. After a long battle to discover the truth, the men and women of Hard Ink have a lot to celebrate, especially the wedding of two of their own, whose hard—fought love deserves a happy ending… As Nick and the team shift from crisis mode to building their new security consulting firm, Becca heads back to work at the ER. But amid the everyday chaos of demanding jobs and their upcoming nuptials, an old menace they thought long gone reemerges, threatening the peace they've only just found. Now, for one last time, Nick and Becca must fight for their always and forever, because they know that when true love overcomes all the odds it lasts hard ever after.
Beautiful Burn: A Novel by Jamie McGuire — New Release!!
Maddox fans!! Tyler's story is here!! New to the series? Start here!
— "He's a member of the Alpine Hotshots, fighting wildland fires on the frontline. As arrogant as he is charming, his nomadic lifestyle makes it easy to contain his relationships to one night. When he meets her at a local party during off-season, her dismissive attitude fascinates him at first, but as his feelings deepen, he realizes that the crippling inner demons of the woman he loves might be the strongest enemy [he] has ever faced…"
Clutched by Elizabeth Lee — New Release!!
Motocross racer hero!! This is the latest standalone in the Wild Riders series!
— "He's a lot of things. Level headed, discerning, intelligent, patient, or so he thought. That is until his new riding student rolled into his life. She's wild, unpredictable, and gorgeous—all of which she uses to get under his skin in every possible way. The two of them have undeniable, explosive chemistry that threatens to burn both of their dreams to the ground. Once she lets him in, she can't seem to keep her protective walls up anymore. Too bad there's a hard rule about them being anything more than colleagues. He never steps outside the lines but she will push him in more ways than one…"
Locked and Loaded by Jade C. Jamison — New Release!!
Rock star romance fans, this is the final book in the Bullet series!
— "His band breaks big about the same time she finishes college. One summer afternoon, they meet for coffee and sparks fly once more. It's off again, on again, but they just can't make it work and break it off for good, deciding it's not worth the effort… But he's drawn to her and, during a break in the music action, he tracks her down again, willing to change himself for her and needing to give her one last try. The attraction is as strong as ever, but now she's hiding something from him—something big, something that threatens to extinguish the spark for good. When he discovers her secret, will he be able to forgive her or will that be the end?"
Dare to Run: The Sons of Steel Row by Jen McLaughlin — New Release!!
She falls for an ex-con who is trying to lead a normal life!
— "He's not ashamed of his criminal past, but after a brief stint in prison, he's ready to go legit and live a normal life. The problem is, no one leaves the gang without permission. Plus someone's placed a hit on him. And then there's that feisty little bartender who's going to cause him even more trouble… She knows to keep her distance from a ladies' man like him—even if she can't keep her eyes off him. When he rescues her from an attack in an alley, she's forced to stay by his side for safety…"
The Shadow by Sylvain Reynard — New Release!!
A sensual gothic paranormal romance. Second in the Florentine Series
— Her vampyre prince has returned, pledging his love and promising justice for every wrong done to her. In the wake of their reunion, she is faced with a terrible decision—allow the Prince to wreak vengeance against the demons of her past, or persuade him to stay his hand. But there is far more at stake than her heart… A shadow has fallen over the city of Florence. Ispettor Batelli will not rest until he uncovers her connection to the theft of the priceless art from the Uffizi Gallery. And while the Prince hunts a traitor who sabotages him at every turn, he finds himself the target of the vampyres' mortal enemy. As he wages a war on two fronts, he will need to keep his love for her secret, or risk exposing his greatest weakness…
The One For Me by Sydney Landon — New Release!!
A contemporary romance standalone in the Danvers Series!
— He has never denied himself anything—especially in the bedroom. Rich, attractive, and successful, men envy him and women desire him. But when a sweet, guileless beauty faints at his feet, he suddenly finds himself wondering if it's time to look for something more lasting…. Until her divorce, she never knew what it was like to follow her heart. Now she wants to experience all life has to offer. So when she catches a glimpse of him in the halls, she's instantly infatuated—and eager to join him for a walk on the wild side. Fainting at his feet wasn't her plan, but at least it got his attention….
But for the first time, he wants to take things slow, which—considering the electricity between them–may take far more willpower than he's ever had.
Bind Me by Anna Zaires — New Release!!
Dark romance fans! This is the second book in the Capture Me series!
— Dark romance fans!! — "He's determined to break her. His new prisoner is a maddening contradiction: compliant yet defiant, fragile yet strong. He needs to uncover her secrets, but doing so may ruin everything. His obsession could destroy her. She's determined to escape. Her captor is the man of both her dreams and her nightmares: tender one moment, cruel the next. She can't let him crack her, but but resisting him may leave her broken… A moment of weakness could cost her everything…"
Until I'm Yours by Kennedy Ryan — New Release!!
The world knows her face, but only one man knows her heart…
— Mean girl. Goddess. Bitch. She's a supermodel who earned those labels yet they don't scratch the surface of who she really is… She's a beautiful mystery he would gladly spend his life solving. He figures her tough demeanor is armor against a world that's hurt her too many times. Then her deepest wounds are reopened by the powerful, ruthless man who made them. When she musters the courage to take him down, her world shatters. Now he's determined to help her pick up the pieces so they can build a future together. The challenge will be convincing his ice princess that it's safe to melt in his arms…
Always Room for Cupcakes by Bethany Lopez — New Release!!
A romantic comedy (with some suspense). Seems to be a standalone!
— One day I was be-bopping along jamming to the music in my head while wondering if my thighs could handle grabbing a cupcake on the way home. The next thing I knew, my entire world crashed and burned.
I used to wake up at night in a sweat, crying because I'd dreamt that my husband was cheating on me, or that he hated me, and resented my kids. He'd always hold me close and tell me it was all just a dream, that he loved me and our family and that he'd never let me go. He was a fucking liar.
Now I spend my days taking photos of scum just like him, and my nights being a single mom to my beautiful twins. I've got great friends who have my back, and a sexy, mysterious motorcycle man who keeps showing up when I need him. Maybe things are starting to look up, and one thing's for sure… There's always room for cupcakes.
Bindings by Kate Roth — New Release!!
An erotic BDSM standalone romance! — "Ashamed of the woman she allowed herself to become, she sets out to repair the self-inflicted damage done to her life. A new town holds her new beginning and when he arrives everything changes … Captivated by him and his dark desires, she wonders if her fascination with his dominance goes deeper than fantasy… Though his brutal lust is what first enthralls her, the bonds of trust they form could have the power to heal her. When the ties to her former life threaten to take hold of her again, the passion binding her to him may be the key to her ultimate release…"
Brotherhood in Death by J. D. Robb (In Death Series) — New Release!!
The latest crime/police procedural in the popular In Death Series!
— "Sometimes brotherhood can be another word for conspiracy… Dennis Mira just had two unpleasant surprises. First he learned that his cousin Edward was secretly meeting with a real estate agent about their late grandfather's magnificent West Village brownstone, despite the promise they both made to keep it in the family. Then, when he went to the house to confront Edward about it, he got a blunt object to the back of the head. Luckily Dennis is married to Charlotte Mira, the NYPSD's top profiler and a good friend of Lieutenant Eve Dallas…"
Salt to the Sea by Ruta Sepetys — New Release!!
A WW2 'epic' fiction novel. It's not a romance, but I'm still intrigued!
— In 1945, World War II is drawing to a close in East Prussia, and thousands of refugees are on a desperate trek toward freedom, almost all of them with something to hide. Among them are Joana, Emilia, and Florian, whose paths converge en route to the ship that promises salvation, the Wilhelm Gustloff. Forced by circumstance to unite, the three find their strength, courage, and trust in each other tested with each step closer toward safety.
Just when it seems freedom is within their grasp, tragedy strikes. Not country, nor culture, nor status matter as all ten thousand people aboard must fight for the same thing: survival.
Told in alternating points of view, this masterful work of historical fiction is inspired by the real-life tragedy that was the sinking of the Wilhelm Gustloff—the greatest maritime disaster in history. [In this book, the author] unearths a shockingly little-known casualty of a gruesome war, and proves that humanity can prevail, even in the darkest of hours.
Alone in the Dark by Karen Rose — New Release!!
Crime/mystery fans! This is the latest in the The Cincinnati Series!
— Homicide Detective Scarlett Bishop has seen enough bad guys slip through the cracks and innocent victims go unavenged to know that good doesn't always prevail. So far she's been able to lock away her rage and her vigilante fantasies. That lock is about to break.
Former Army Ranger Marcus O'Bannion is a fierce champion of victims' rights. His secret past gives him good reason. He believes he's seen the depths of human depravity, but then his investigation into the murder of a young girl who once asked for his help lures him and Scarlett down a dark, dark road—and straight into the crosshairs of a dangerous, powerful underground ring that deals in human trafficking. To stop them, Scarlett and Marcus have to be just as cunning and just as ruthless. But first they have to make it out alive.
Casualties by Elizabeth Marro — New Release!!
A military/war fiction novel that is described as 'heartbreaking and insightful'.
— Some come back whole. Some come back broken. Some just never come back… As an executive for one of the most successful military defense contractors in the country, she should have been thrilled when her troubled son chose to join the marines. But she wasn't. She was terrified.
So, when he returns home to San Diego after his second tour in Iraq, apparently unscathed, it feels like a chance to start over and make things right–until a scandal at work tears her away from their reunion. By the next morning, he's gone. A note arrives for her in the mail a few days later saying, "I'm sorry for everything. It's not your fault. I love you."
Without a backward glance, she packs up his ashes and drives east, heading away from her guilt and regret. But the closer she gets to the coast she was born on, the more evident it becomes that she won't outrun her demons—eventually, she'll have to face them and confront the painful truth about her past, her choices, the war, and her son.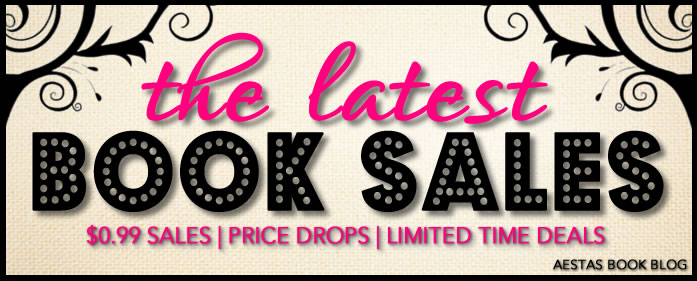 Pricing may not be consistent internationally. Product prices and availability are accurate as of the date/time indicated and are subject to change. Any price and availability information displayed on Amazon.com at the time of purchase will apply to the purchase of each product.
_______________________
Books with a star (★) are ones I've read and loved.
The newest additions to the list are usually near the top.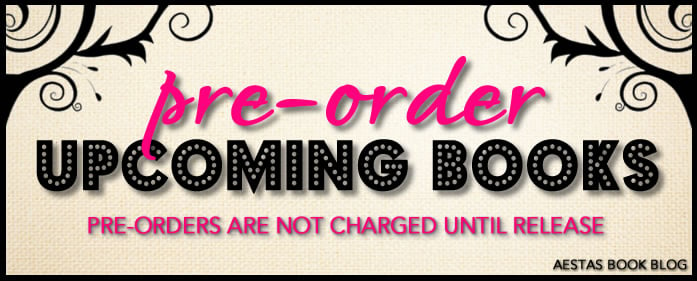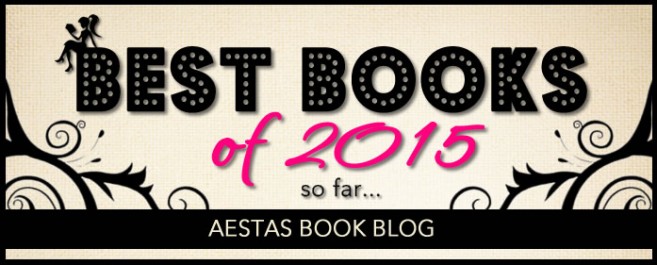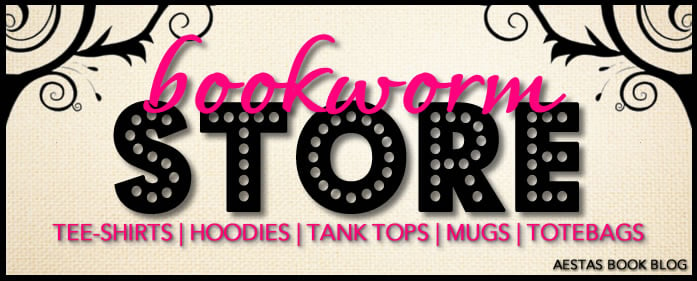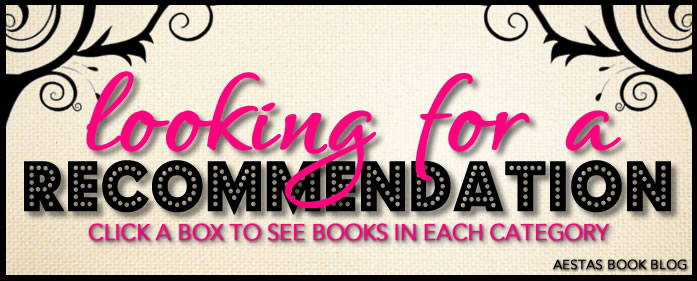 __________________________________
Let me know if there are any other books you're loving right now too!!
LET'S STAY CONNECTED
To get these lists sent to you every week, subscribe by email.
FOLLOW THE BLOG
Facebook | Twitter | Instagram | Pinterest | BlogLovin' | Google+ | Goodreads