BREAKING NEWS – JUST RELEASED: Turbulence by Whitney Gracia Williams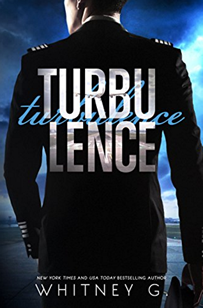 "He and I met under a cloud of clichés: Boy meets girl. Boy charms girl. Boy fucks girl… Our story was supposed to end right after the orgasms, right after we went our separate ways. But then we saw each other again… And neither of us could walk away. Our rules were simple. Our passion was scandalous. Our hearts were supposed to be safe… But when you find something so all-consuming—something so intoxicating and inescapable, you'll risk everything you've ever had, even if you're destined to crash and burn… This is us. This is our messed up love."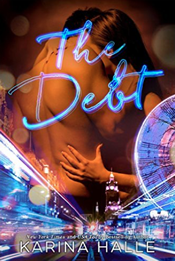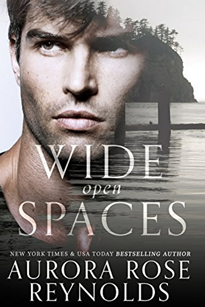 We have a ton more exciting new releases this week like The Debt by Karina Halle (her life is saved by a stranger who secretly knows her), Wide Open Spaces by Aurora Rose Reynolds (second chance romance), Rushing In by Lexi Ryan (he falls for his stepsister), Capture The World by RK Ryals (heart-warming YA sports romance),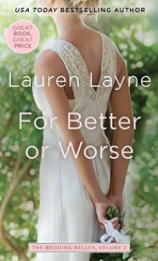 The Darkest Link by Scarlett Cole (sexy mechanic saves her), Stripped Down by Emma Hart (single mom accidentally marries her sexy boss), For Better or Worse by Lauren Layne (her sexy neighbor falls for her), An Indecent Proposal by Katee Roberts (single mom/tortured hero romantic suspense), Rushing Waters by Danielle Steel (hurricane survival story in NYC) and lots more listed below!! Check 'em out!! Happy reading, everyone!!

NEW REVIEW & RECOMMENDATION: Ravenous by Marie Force (Read my Review)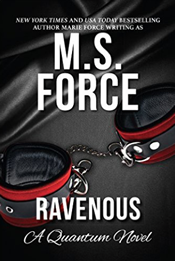 HOLY FREAKING HOTNESS!! I read this book in one sitting and absolutely loved it!! It was sexy, swoony, and oh-so-very-addictive!!! I didn't want to put it down and seriously, it was HOT HOT HOT!!! The heroine is tired of unsuccessful years of dating and just wants to start a family so she decides to have a baby herself. Just when she's about to turn to the sperm bank, one of her closest male friends — a sinfully sexy British playboy — gives her an intriguing proposition. He'll father a baby for her as long as they do things the old fashion way. No strings, pure sexy fun, and in the end, she gets her baby. But neither of them counted on falling in love along the way!! I would highly recommend it for fans of Fifty Shades or Crossfire!! I LOVED IT!! | Note: This is a standalone romance within the Quantum series (my reviews). You can either read the full series, or read this book separately. Either way is fine!
WEEKLY NEW RELEASES RECAP

NEW RELEASES (NOW LIVE):  
MIDNIGHT RELEASES (PRE-ORDER NOW):  
THURSDAY RELEASES (PRE-ORDER NOW):  
DETAILED LIST: NEW RELEASES
Turbulence by Whitney Gracia Williams — New Release!!
Standalone: "He and I met under a cloud of clichés: Boy meets girl. Boy charms girl…. Boy fucks girl. Our story was supposed to end right after the orgasms, right after we went our separate ways. But then we saw each other again… And neither of us could walk away. Our rules were simple. Our passion was scandalous. Our hearts were supposed to be safe… But when you find something so all-consuming—something so intoxicating and inescapable, you'll risk everything you've ever had, even if you're destined to crash and burn… This is us. This is our messed up love."
The Darkest Link by Scarlett Cole — New Release!!
Can standalone: "When her car breaks down off the side of a lonely highway far from her home, she never expected her very own white knight to ride up on the back of a barely street-legal motorcycle…and she never expected to fall for her dark savior. After a string of failed relationships and a bruised heart, she's not looking for forever, and the hot mechanic, with his sexy scruff and shaggy hair, is simply impossible to resist and the perfect candidate for a mind-blowingly-perfect, no-strings-attached one night stand…
Being with her is an unexpected gift, one he doesn't feel he deserves, and their one night together has him wanting more than he should. When he surprises her at her tattoo studio, he's in for a shock—and a fist to the face—when his past and present collide.
Stripped Down by Emma Hart — New Release!!
Standalone: What do you get when you mix a bottle of tequila, a single mom, and her sinfully sexy boss with an impulsive side? Married. You get married.
Rich. Demanding. Hot. Crazy. That was him in a nutshell. Not to mention wild, determined, dangerous, and forbidden.
He was my boss and, after a drunken moment of insanity, my new husband. An annulment was impossible… so was keeping him. I was taking my daughter and leaving, determined to give her a quieter life. But he had never taken no for an answer. And he wasn't about to take mine.
For Better or Worse by Lauren Layne — New Release!!
Can standalone: When she finally gets promoted from assistant to actual wedding planner, she's determined to make it… Unfortunately, her first client demands an opulent black-tie affair in five months' time. But what she's really losing sleep over is the live music blaring from her playboy neighbor's apartment all night… Five years ago, he was an up-and-comer on Wall Street. But a grim cancer diagnosis made him realize there is more to life than the corner office. If only he could convince his pretty, workaholic neighbor to let loose, too. As she lets down her guard, he's surprised when he starts falling for the sweet, vulnerable woman hiding beneath those power suits. Soon, it's her turn to convince him to take the biggest risk of all: love.
The Debt by Karina Halle — New Release!!
Standalone: "Her life changed in an instant.
And he's the only one who could have prevented it.
Now single and crippled from the gunshot wounds, she finds herself scared and alone. That is until a stranger enters her life. A stranger who makes her live again. He's got a past he's running away from [but] the more time he spends with her, the more he falls in love with her. And the more his secret threatens to tear them apart. He may have been a stranger to her. But she's never been a stranger to him."
Wide Open Spaces by Aurora Rose Reynolds — New Release!!
Standalone: That moment you love someone more than you love yourself… the moment we gave our son up for adoption and the moment I was left bare. It was in one of those moments when I reached out and found him waiting for me.
When she left home fifteen years ago, she never planned on returning to the town she left behind. But after a bitter divorce, she hopes going home will be a fresh start for her and her ten-year-old son… He has made a lot of mistakes in his life. But when he sees her looking more beautiful than ever, standing outside her childhood home, he promises himself that letting her go won't be a mistake he ever makes again. Some things never change and love is one of them.
Rushing In by Lexi Ryan — New Release!!
Can standalone: "The favor seemed simple: Keep my new stepsister out of trouble for one summer. I've never met her, but Mom tells me she's a quiet and artsy college student with a troubled past. When I agreed to let her stay with me, I thought it was no big deal. I expected to share my apartment with a sullen girl who'd spend hours locked in her room. I didn't expect a walking fantasy determined to make me lose my cool. I didn't expect a woman with secrets so dark, so deep, I'd throw away everything if it would save her from the past. This favor is turning my life upside down—and not just because her needs her ass spanked. Keep her out of trouble? She is the trouble. And I want in…"
You Are Here by S. M. Lumetta — New Release!!
She wakes up in a hospital, alone. Her family is dead and her home is gone, but she can't remember a thing. She soon discovers, however, she can glimpse the future, and everything she sees seems to revolve around a mysterious man she's never met… He hasn't been a part of normal society in a decade. As a contract killer, he's learned to deaden himself so he doesn't have to think or feel for anything or anyone. His carefully buried memory cracks open and reminds him of what he left behind.
When they meet head-on, destinies collide. He doesn't want to care about—let alone fall in love with—the crazy girl who has visions of him, but she's in the crosshairs of a murderer and he may be the only one who can save her.

Capture The World by RK Ryals — New Release!!
Standalone: "They called me a breakdown waiting to happen. He didn't see a breakdown. He saw me." — I see people. The way they travel through life like a blurred stream of light. I am one of them, these people… We're all trying to be a part of the world, and yet not be a part of it. Like we're trying to ball the world up into our hands and hold onto it. That's me. Trying to capture it. The world. To keep it with me awhile before it goes away.
His name is Matthew Moretti. Senior basketball star, handsome, and as far from my complicated world as he can get, he surprises me with his interest, with the way he pulls me into a world I didn't want any part of. Until now…
Last Chance by L.P. Dover — New Release!!
Standalone: One last chance. That's all Luke Collins, local bad boy and motocross champion, has to not only find his redemption, but win back the girl he lost. He'll stop at nothing to make her his, even if it means playing dirty.
She doesn't want her heart broken again and refuses to give Luke a second chance. After he left her after their one night stand, she ran right into the arms of her close friend, Grayson Moore. He's always loved her, and he's determined to make her see he's what she needs. However, in life nothing goes as planned and tragedy strikes. After a fatal accident nearly claims her life, she's left inside a world she can't remember. Her memories are gone, including those of the men vying for her heart. Grayson sees her loss as a possibility to forget her love for Luke, but Luke sees it as an opportunity to start over. All he wants is one last chance to show her that she's the one he's been in love with all along.
Rushing Waters by Danielle Steel — New Release!!
Standalone: Hurricane Ophelia is bearing down on New York City. And in a matter of hours, six people, along with their families, friends, and millions of other New Yorkers living around them, will be caught up in the horrific flooding it unleashes.
Ellen Wharton has flown into New York from London, regardless of the weather and her husband's worry. She intent on seeing her lively architect mother and has an important personal appointment to keep. But despite Ellen's urging, when the storm hits, seventy-four-year-old Grace Madison refuses to leave her Tribeca apartment in the midst of the evacuation zone, and they must eventually wade through chest-high water to the police boats outside.
British investment banker Charles Williams is traveling on business but is also eager to see his young daughters, who live with his beautiful, estranged ex-wife in SoHo. Desperate to find them, he checks the shelters where thousands have taken refuge and runs into Ellen and her mother.
Juliette Dubois, a dedicated ER doctor, fights to save lives when the generators at her hospital fail.
NYU students Peter Holbrook and Ben Weiss, living in a shabby downtown walkup, are excited by the adventure of the approaching hurricane, refuse to evacuate, and settle in with junk food and beer until their building threatens to collapse. Should they swim for it or not?
A day of chaos takes its toll. Lives, belongings, and loved ones are swept away. Heroes are revealed as the city and New Yorkers struggle to face a natural disaster of epic proportions. And then the real challenge begins, as the survivors face their futures, with damage to repair and scars to heal.
Keenly observed and brilliantly told, this is an unforgettable story that proves that while life can change in an instant, even the darkest storm can bring forth courage, resilience, unexpected joy, and new life. And it reminds us all that nature, at its fiercest, is a powerful force nothing and no one can resist.

Sacred Serenity by Audrey Carlan — New Release!!
Can standalone: Her focus is on her education. Her plan is clear―finish Medical School early and become a pediatrician. She hasn't given much thought to dating or to men in general, until she enrolls in the required human sexuality course… He is the most sought after sensual teacher. Women flock to him for his unique teaching style, calm nature, and wicked hot body. When he hears of her plight, he offers to help. The condition? She must assist in his couples' Tantra yoga class as his partner. The sizzling attraction between the two of them is beyond anything he has ever experienced… Physically there's only one problem, a secret that's sacred. She is a virgin…by choice.
Dirty Little Lies by Lora Leigh — New Release!!
Can standalone: He knows he's asking for trouble. Trying to protect a member of the notorious Maddox family could get a man killed—even a battle-scarred, muscle-ripped alpha like himself. But the woman who has captured his wildest fantasies is nothing like the rest of her power-hungry clan. She's innocent, beautiful, and has quickly become the one shining light in his dark, desperate world. The only woman worth fighting for…and dying for.
Targeted for her family's sins and hunted like a wild animal, she has no choice but to accept his protection. In his arms, she finally feels safe. In his eyes, she sees an insatiable desire that mirrors her own. But the truth is dangerous—and could end up tearing them apart. Will surrendering to him end up being the biggest mistake of her life?
The Thousandth Floor by Katharine McGee — New Release!!
Standalone: Welcome to Manhattan, 2118. A hundred years in the future, New York is a city of innovation and dreams. But people never change: everyone here wants something…and everyone has something to lose.
Her flawless exterior belies a secret addiction—to a drug she never should have tried and a boy she never should have touched… Her job on one of the highest floors sweeps her into a world and a romance she never imagined… He is a tech genius with a secret: he knows everything about everyone. But when he's hired to spy by an upper-floor girl, he finds himself caught up in a complicated web of lies. And living above everyone else on the thousandth floor is the girl genetically designed to be perfect. The girl who seems to have it all—yet is tormented by the one thing she can never have…
Disclaim by Pam Godwin — New Release!!
Can standalone: She was seventeen when he kidnapped her. Ten years after her escape, the shackles refuse to release her. Not while there are still slave traders preying on her city. She will stop at nothing to end them. Even if that means becoming a slave again. Returning to chains is her worst fear—and only option. They won't know who she is or what she intends to do. She's prepared for every complication. Except him. The one who decimated her sixteen-year-old heart.
Matias is charming, gorgeous, and dangerously seductive. He's also untrustworthy and enshrouded in secrets. After years of no contact, he finds her in the clutches of her enemy. Will he sabotage her mission by needlessly saving her? Or will he keep her in chains and never let her go?
Defy the Dawn by Lara Adrian — New Release!!
Midnight Breed series: Daywalker Brynne Kirkland survived a hellish upbringing as a product of a madman's lab. Tough, driven, and devoted to her work in law enforcement, Brynne has never dared to risk opening her heart to anyone–least of all a handsome immortal from a world on the verge of war against hers.
Atlantean warrior Zael left the intrigue of his realm several lifetimes ago, along with the battles he fought as one of the queen's legion. As a free-spirited loner walking the fringe of two worlds–that of his secretive and powerful people, and the outside world belonging to mankind and the Breed–it was never his intention to return to combat and bloodshed. Nor had he imagined that he might ever be tempted into anything stronger than desire . . . until he meets Brynne.
DETAILED LIST: LATER WEEK RELEASES
Bad Apple by Lani Lynn Vale — Live on Thursday!!
Can standalone: He needs the MC like he needs air. He is barely making it through the day, and each one that goes by takes him closer and closer to hell. Literally, not figuratively. He's a half breath away from killing himself—maybe not by taking his own life, but he's not against making someone else do it for him. Then he meets her. One of his club member's sister, and his whole outlook on life changes. And not for the better. Just as surely as he ruined his life, he ruins her life, too. One lapse in judgement on his part, and his one night of happiness turns into the worst nine months of his life. Which he would've thought was damn near impossible with the things he's done and seen…
…