Hey everyone!! Wow, there were seriously a LOT of new books this week!! Over 40 releases listed below! I can't wait to start reading! Oh, and if you're wondering why there were no new reviews this last week, it's because I've been hard at work putting the finishing touches on the "black bar special blog feature". Can't wait to show it to you soon! In the meantime, here are a whole ton of new releases to keep you busy!!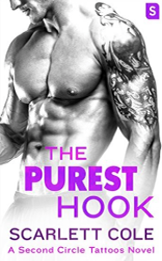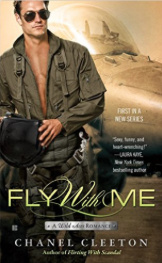 SO many of them sound good, but I think I'm most especially excited about The Purest Hook by Scarlett Cole (who can resist a tattooed hero?), Never Let You Go by Monica Murphy (because I've been waiting for this series to be complete so I can read it and this is the finale), Fly With Me by Chanel Cleeton (sounds swoony and exciting), Whisper To Me by Nick Lake (ahhhh, this blurb totally grabbed my heart!)… I could seriously go on and on. Scroll down and check 'em all out! 😀
WEEKLY NEW RELEASES RECAP
DETAILED LIST: NEW RELEASES
The Purest Hook by Scarlett Cole — New Release!!!!
A standalone in Second Circle Tattoos series… tattooed rock star hero!
— Can a love built on secrets survive?
Rugged, hot, and rock hard, he's exactly the type of man that normally sends her running. The lead singer and guitarist embodies trouble behind his quick smile and guarded eyes, and she left trouble behind her years ago along… With her abusive past in her past, she has a new life, a new family , and a dream of opening her own business. She needs capital and time. What she doesn't need is a tempting long-haired rocker or the paparazzi that follow him around. But he has other ideas…
Never Let You Go by Monica Murphy — New Release!!!!
Th esequel and conclusion to Never Tear Us Apart, complete romance duet!
— The truth hurts, they say—and my pain cuts deep. While I was falling for him, he was deceiving me the entire time. He held a huge secret, protected by his lies. When I discovered what he was hiding, the truth shook my world, threatening to ruin us forever. Ruin me. But I soon realized that what we share can't be destroyed. The connection between us is too strong. It always has been. I can't deny him any longer. And I can't deny my truth: I'm in love with him. I don't want to let him go…
Fly With Me by Chanel Cleeton — New Release!!!!
A fighter pilot hero falls for sassy heroine, can standalone!
— U.S. Air Force fighter pilot Noah Miller loves nothing more than flying hard and fast. When he meets a gorgeous and sassy woman, he immediately locks on to her. She owns a thriving clothing boutique, but her love life is far less successful. Her luck changes when six feet, two inches of sexy swagger asks her to dance and turns her world upside down.
One scorching weekend becomes an undeniable chemistry that they can't leave. But the long distance relationship and their different lives threaten to ground their romance. And when the dangers of his job become all too real, she learns being with a fighter pilot means risking it all for a shot at love…
Fighting Fate by JB Salsbury — New Release!!!!
Friends-to-lovers romance, he's a famous fighter hero, can standalone!
— "She appears to be the typical college student–parties, hangovers, and men. No one knows that inside she's a mess… But he knows. He's been there since the night it all began and has never left her side. When she wakes up one morning to find the consequences of her actions have caught up to her, even his white-knighthood can't save her now… Fate is put to the test when, for the first time in their five-year friendship, they no longer have each other to lean on. When he becomes a [fighting] superstar, she hardly recognizes the man he used to be… With the foundation of their friendship gone, they'll discover that even a love that is meant to be needs to be fought for and destiny is a choice."
Deception by Aleatha Romig — New Release!!!!
Third romantic suspense in Infidelity series — not about cheating!
— It all began with a chance meeting with a single rule–one week only. Or did it? They had every intention of following their agreement but rules are made to be broken. Now, once again, the game has changed. their hot sensual encounter has grown into something more but it is threatened with secrets and regrets. Is it their love that's pushing them together or something darker, a puppetmaster behind the scenes pulling the strings on their love affair? … Or was it all a deception—starting with that very first meeting?
Dare to Take by Carly Phillips — New Release!!!!
A soldier falls for best friend's sister, can standalone!
— A one night stand. A secret.
A mistake they tried to forget.
On leave from the army, he's just looking for a little fun, but his best friend's sister is off limits. Yet he finds it all too easy to succumb to a night of passion and heat that ends the next morning in the worst way possible… Now, she's stranded on a tropical island with a hurricane bearing down, and only he can save her. It's his chance to make amends for the past and show the woman he's never forgotten that he's coming after her…
Whisper To Me by Nick Lake — New Release!!!!
'I love you. I'm sorry for what I did to you. I'm going to write it all down, explain everything that happened, why I broke your heart, and then I'm going to email it to you. I will be waiting for you at 5 p.m. Friday by the windmill hole at the crazy golf at the Pier where we played once. If you still want me then, when you're done reading this, come and get me. OK? Consider this the most screwed up love letter ever.'
So begins a romance which introduces readers to Cassie, a New Jersey Shore teen who, over the course of one summer, experiences the exhilarating highs of new love, the frightening free falls of personal demons and family tragedy, and the bumps along the way to forgiveness, acceptance, and self-discovery. Told entirely through flashbacks, readers will savour every moment of Cassie's relationship with a boardwalk boy and race to the last page to discover how it all ends.
Mister O by Lauren Blakely — New Release!!
A "hot and hilarious" romance standalone!
— "YOUR pleasure is my super power. Making a woman feel 'oh-god-that's-good' is the name of the game, and if a man can't get the job done, he should get out of the bedroom. I'm talking toe-curling, mind-blowing, sheet-grabbing ecstasy. Like I provide every time. I suppose that makes me a superhero of pleasure, and my mission is to always deliver… BUT then I'm thrown for a loop when a certain woman asks me to teach her everything about how to win a man. The only problem? She's my best friend's sister, but she's far too tempting to resist…"

Spinning Out by Lexi Ryan — New Release!!!!
A fallen football star falls for forbidden girl. Sexy intense standalone!
— "Once, the only thing that mattered to me was football. I had it all, and I threw it away with a semester of drugs [and] alcohol. Now I'm suspended from the team, on house arrest, and forced to spend six months at home to get my shit together. The cherry on top of my fuckup sundae? Sleeping in the room next to mine is my best friend's girl —the only woman I've ever loved and a reminder of everything I regret…
I can't rewrite the past, but I refuse to leave her heart in the hands of fate. For this girl, I'd climb into the sky and rearrange the stars. "
Blown Away by Brenda Rothert — New Release!!!!
A wickedly hot novel of love and loss, standalone!
— One year after her fiancé died in a heartbreaking accident, she decides to honor his memory by joining his old storm-chasing buddies on their latest excursion. What she's not so sure about, however, is whether she's ready to move on. She wasn't expecting to feel the powerful pull of desire toward his best friend. But there's no denying the intensity of their connection…
He doesn't trust himself around her. He's wanted this girl for a long time—long enough to remember the stab of jealousy he felt the first time he saw her in [his best friend's] arms. Now he's trying his best to behave himself. But when the wind starts blowing and the adrenaline starts pumping, he can't resist the urge to claim her as his own…
Secret Obsession by Katie Reus — New Release!!!!
Standalone romantic suspense in the Red Stone Security Series!
— He's the security she's always needed… Since she moved to Miami, Raegan Taylor has desired Ford Burke—a sexy and rugged cop. He's everything she's ever wanted. Unfortunately for Raegan, Ford's kept his distance. But when a night out goes extremely wrong, his protective instincts kick into high gear, and he finds himself fighting for her in more ways than one.
She's exactly what he was trying to avoid… Once Raegan and Ford grow closer, the harder they start to fall for each other. But Ford's past stirs up feelings he just can't control, threatening to destroy everything they've worked for. And when he screws up, he may lose more than just his one shot with her.
The Wedding Agreement by Elizabeth Haley — New Release!!!!
A single dad agrees to a pretend engagement in order to save his daughter in a custody battle! — "He doesn't need a woman in his life. In fact, he doesn't have time for one. Between his career in the FBI and the demands of being good father, romance is an unwanted distraction… Likewise, she's fine on her own. But when he gets into a bind with his ex over their daughter, she finds herself suddenly playing the part of his stable, child-loving fiancée—and liking it a lot more than she'd care to admit… Soon they can't deny the real passion growing between them…"
Monday by EL Todd — New Release!!!!
Full series released at once: Monday, Tuesday, Wednesday, Thursday, Friday, Saturday!
— I don't believe in destiny. In fate.
Or in soul mates. But I believe in him.
My life has never been whole since my parents left forever… But when he walks into my life, there's an immediate connection. Our eyes lock and an unspoken conversation is exchanged. For the first time in my life, I actually feel something… But he doesn't.
He keeps me at arm's length and pretends there's nothing between us when there clearly is. I'm not the kind of girl to wait around for any guy, so I don't. But that doesn't mean he isn't in the back of my mind.
Our paths cross again in a way neither one of us expect and it changes everything. Was it destiny that made it happen? Was it fate? Or was it something else?
Craving by Helen Hardt — New Release!!!!
After being left at the altar, Jade Roberts seeks solace at her best friend's ranch on the Colorado western slope. Her humiliation still ripe, she doesn't expect to be attracted to her friend's reticent brother, but when the gorgeous cowboy kisses her, all bets are off.
Talon Steel is broken. Having never fully healed from a horrific childhood trauma, he simply exists, taking from women what is offered and giving nothing in return…until Jade Roberts catapults into his life. She is beautiful, sweet, and giving, and his desire for her becomes a craving he fears he'll never be able to satisfy.
Passion sizzles between the two lovers…but long-buried secrets haunt them both and may eventually tear them apart.
The Trouble with Temptation by Shiloh Walker — New Release!!!!
Romance between a single mom with amnesia and a protective hero!
— After seven days in a coma, she remembers nothing about the accident that landed her in the hospital—or how she ended up pregnant with his baby, the man she's loved since high school. Her body and heart have burned for him for years, and when she wakes up, he's sleeping by her bedside, anxious to keep her safe at all costs. But as she struggles with her amnesia, a threat looms closer [if] she recovers her memories [and] she will have to trust him completely if she is to keep their baby safe…
Uninvited by Elizabeth Reyes — New Release!!
A sexy standalone romance with a twist!
— When she becomes stranded in a snowed in mountain cabin, the last thing she imagined was that she'd be welcoming a wickedly sexy intruder to keep her company. But within days, she's invited him to do so much more.
Falling for someone on the rebound is never a good idea. But Nathan Romero has never been one to pass up a harmless and meaningless good time. Even when it turns out the sexy stranger he's stranded with is a lot more innocent than he imagined…
The Turning Point by Freya North — New Release!!!!
Women's Fiction about two single parents…
— Two single parents meet by chance. Their homes are thousands of miles apart: she lives somewhat chaotically with her children on the shoreline of North Norfolk, while his life is in the mountains of British Columbia. Distance divides them – but it seems that a million little things connect them. A spark ignites, one so strong that it dares them to take a risk. But fate has one more trick in store… There are some truths about life and family we only learn when we grow up. There are some we never thought we'd have to…
I Let You Go by Clare Mackintosh — New Release!!!!
A psychological thriller standalone! — "On a rainy afternoon, a mother's life is shattered as her son slips from her grip and runs into the street… This book follows Jenna Gray as she moves to a ramshackle cottage on the remote Welsh coast, trying to escape the memory of the car accident that plays again and again in her mind and desperate to heal from the loss of her child and the rest of her painful past…
At the same time, the novel tracks the pair of Bristol police investigators trying to get to the bottom of this hit-and-run. As they chase down one hopeless lead after another, they find themselves as drawn to each other as they are to the frustrating, twist-filled case before them…"
The Apartment by Danielle Steel — New Release!!!!
Women's Fiction with friends-are-family themes!
— They come together by chance in the heart of New York City, four young women at turning points in their lives. Their shared life in the apartment grounds them as they bring one another comfort and become a family of beloved friends. Unexpected opportunities alter the course of each of their lives, and as they meet the challenges, they face the bittersweet reality that in time, they will inevitably move away from the place where their dreams began… This vibrant, tender, and moving tale pulses with the excitement of New York City, and explores twists of fate, and the way that sometimes, in special places, friends can be the family we need most.
Night Shift by Charlaine Harris — New Release!!!!
New supernatural novel in A Novel of Midnight, Texas series!
— At Midnight's local pawnshop, weapons are flying off the shelves—only to be used in sudden and dramatic suicides right at the main crossroads in town. Who better to figure out why blood is being spilled than the vampire Lemuel, who, while translating mysterious texts, discovers what makes Midnight the town it is. There's a reason why witches and werewolves, killers and psychics, have been drawn to this place. And now they must come together to stop the bloodshed in the heart of Midnight. For if all hell breaks loose—which just might happen—it will put the secretive town on the map, where no one wants it to be…

Tone Deaf by Olivia Rivers — New Release!!!!
YA rock star romance! — His world is music. Her world is silent.
Ali Collins was a child prodigy destined to become one of the greatest musicians of the twenty-first century… until she was diagnosed with a life-changing brain tumor. Now, at seventeen, Ali lives in a soundless world where she gets by with American Sign Language and lip-reading. She's a constant disappointment to her father, a retired cop fighting his own demons, and the bruises are getting harder to hide.
When Ali accidentally wins a backstage tour with the chart-topping band Tone Deaf, she's swept back into the world of music. Jace Beckett, the nineteen-year-old lead singer of the band, has a reputation. He's a jerk and a player, and Ali wants nothing to do with him. But there's more to Jace than the tabloids let on. When Jace notices Ali's bruises and offers to help her escape to New York, Ali can't turn down the chance at freedom and a fresh start. Soon she's traveling cross-country, hidden away in Jace's RV as the band finishes their nationwide tour. With the help of Jace, Ali sets out to reboot her life and rediscover the music she once loved.
The Way Back to You by Michelle Andreani — New Release!!!!
A "witty, heart-tugging" YA novel where "two teens take a spontaneous road trip across the Southwest to meet three strangers who received the life-saving organs of their late best friend–charting a journey of loss, hope, and love along the way. — Six months ago, Ashlyn Montiel died in a bike accident. Her best friend Cloudy is keeping it together, at least on the outside. Cloudy's insides are a different story: tangled, confused, heartbroken. Kyle is falling apart, and everyone can tell. Ashlyn was his girlfriend, and when she died, a part of him went with her. Maybe the only part he cared about.
As the two people who loved Ashlyn best, Cloudy and Kyle should be able to lean on each other. But after a terrible mistake last year, they're barely speaking. So when Cloudy discovers that Ashlyn's organs were donated after her death and the Montiel family has been in touch with three of the recipients, she does something a little bit crazy and a lot of out of character: she steals the letters and convinces Kyle to go on a road trip with her, from Oregon to California to Arizona to Nevada. Maybe if they meet the recipients–the people whose lives were saved by Ashlyn's death–the world will open up again.
…