UPDATE: NEW BOOKS JUST ADDED!! I've posted the latest weekly list of brand new releases here for you to check out and I've included my latest favorites too! ENJOY and HAPPY READING! 😀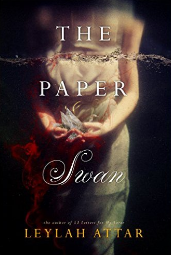 Holy WOW!!! I just finished The Paper Swan by Leylah Attar LOVE LOVE LOOOOVED it!! This is one of those stories that you just need to have TRUST with. Trust the author and trust me when I say that its better not to know ANYTHING about this story before you start it. I'm almost certain that any romance reader will love this and not have any problem with any of it's content. It's a stunningly written UNIQUE romance and despite its intense and sometimes gritty twists and turns, it was one of the sweetest and most BEAUTIFUL love stories I've ever read. Fierce, powerful, and absolutely breathtaking. — It'll be out on Tuesday for ONLY $0.99!! Pre-order your copy now! It's a standalone romance with NO cheating, NO triangle, and a HEA!! I promise, cross my heart, pink swear!! — "It's not over… It never has been," he said. "Whether you say yes or no, you will always be my forever." (Read my Review)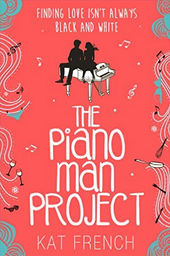 I also read The Piano Man Project by Kat French and it was so much FUN!!! 😀 It kinda waffled back and forth between an outrageously HILARIOUS laugh-out-loud romantic comedy, and just a light, easy beach read. The hero was this grumpy recluse (with a secret!!) who moved in next door to the heroine and, despite her friends' best efforts to set her up with a bunch of (really funny) blind dates, she was drawn to the moody, grouchy-but-gorgeous guy who seemed determined to make her hate him. It was a total feel-good book (half romance, half chick-lit) with a dash of sexy. 4 stars!! (Read my Review)
Finally, if you're curious about how I rate books or choose which books to review, go here.
*** LATEST TOP FAVORITE ***
Vanguard by CJ Markusfeld (Read my Review)
OMG. OMG. OMG!!!! I absolutely loooooooooooooved this gorgeous book!!!!!! From the moment I read the prologue, I was hooked and could NOT put it down even for a single minute!! I cried, laughed, swooned, was totally overwhelmed with emotion, and even had to take little "breathers" before turning the page because it could get literally that intense!!! It had ALL THE FEELS. This story was 100% unique and unlike any other I've ever read. It's a modern-day wartime love story with fantastic writing, strong characters, a gripping and emotional tale, and an epic romance that kept my heart racing from start to finish. This was smart, intelligent romance. Total BOOK HEAVEN!! And I'd recommend it for anyone who loved The Bronze Horseman (yup, I went there!!) It's quite outside-the-box, but if you love "different" love stories, definitely try this!!
*** WEEKLY HIGHLIGHTS ***
*** LATEST NEW RELEASES *** — These are all now LIVE!!
*** AUDIOBOOK UPGRADES ***
*** RECENT RECOMMENDATIONS & REVIEWS ***
*** THIS WEEK'S NEW RELEASES ***
The Piano Man Project by Kat French — New Release!!
OMG!!! I love the sound of this romantic comedy!!! It's described as "hilarious, feel-good, and sexy" and is a standalone. — The heroine "has a problem. She needs a man – a caring, intelligent, funny man… Luckily her new neighbour – a moody, antisocial, ex-chef – fails on almost every count. Even though the chemistry between them is electric, he's obviously wrong for her in every way. But when she discovers the devastating reason for his moods she decides to give him another chance. And discovers that the best songs aren't always in tune…"
47 Things by Lilliana Anderson — New Release!!
WOAH!!! This blurb caught my eye!!! Sounds intense and emotional!
— "What's your name, sweetheart?"…. That was the first thing. I wasn't his sweetheart, and he should have already known my name… He was wonderful and complicated, and I'd spent my life trying to hate him for being the golden boy who had everything so easy. However, as with all things, he wasn't the person he appeared to be from the outside, and once I saw him – the real him – I fell, and I don't think I ever got back up… There would be a total of forty-seven things that sucked me into his life then forced me away. Forty-seven things that ruined me forever. Forty-seven was never going to be enough. There was no number great enough…
Racing The Sun by Karina Halle — New Release!!
Bad boy race car driver alert!! This can be read as a standalone (all the books in this series can) and I love the sound of it!!
It's about a young woman who becomes a nanny abroad and falls for the brooding bad-boy older brother of the two children she's looking after! He's a mysterious, darkly handsome, ex-motorcycle racer who tests her patience and will at every turn—not to mention her hormones…
The Bourbon Kings by JR Ward — New Release!!
I'm a huge fan of this author's Black Dagger Brotherhood series. This is the first book in her brand new series. I can't wait to try this too! — The story is about a wealthy, privileged family who is compromised by secrets, deceit, and scandal…. The heroine works as the estate's head gardener but falls in love with the prodigal son of the dynasty. She never intended to and their bitter breakup only served to prove her instincts were right. Now, after two years of staying away, he is finally coming home again, and he is bringing the past with him…
Tangled Bond by Emma Hart — New Release!!
Romantic suspense fans, this is the fun & sexy sequel to Twisted Bond. There is NO cliffhanger, but they must be read in order. The heroine is a private investigator who finds a body in a dumpster… "My connection to the victim is entirely coincidental. Until I'm hired by her husband to investigate her murder and shoved into the path of a Detective who is my nemesis, a persistent pain in my ass, and one hell of a sexy son of a bitch… Shame he still holds a grudge from that time I shot him in the foot twelve years ago, or we could have something…"
Nine Minutes & Out Of Time by Beth Flynn
Biker fans!!!! Out Of Time, the highly-anticipated sequel to Nine Minutes is now live!!! I read the first book last year and was completely blown away!! It was a dark, gritty, dangerous, intense, shocking, addictive, raw, and captivating page-turner. A complex, multi-layered story with outstanding writing and unexpected twists and turns!! I could not put it down for even a minute!! If you're looking for a well-written, intense, and utterly unputdownable book with a completely unique and original plot, and a surprising love story that'll captivate you from the very first page, then try it!!! And, if you've already read it, grab the sequel now!! (Note: these must be read in order)
The Secret Sister by Brenda Novak — New Release!!
A second chance romance/family mystery standalone! — "She finds herself living next door to someone she'd prefer to avoid—the wild, reckless boy to whom she lost her virginity at sixteen. He's back, and to her surprise, he's raising a young daughter alone. She's still attracted to him, but her heart's too broken to risk… Then something disturbing happens. She discovers a box of photographs that evoke distant memories of a little girl, a child her brother remembers, too. She believes the girl must've been their sister, but their mother claims there was no sister. She's convinced that child existed. So where is she now?"
Before & After by Nazarea Andrews — New Release!!
This went live early!
— "A boy from the wrong side of the tracks, covered in ink and crooning in a bar is the last person a straight laced girl with a art major should fall for… They fell in love in college. A boy with a guitar, and a poet's heart, and a girl with freckles dusted over her nose, a perfect fucking fairy tale. But what happens when the fairy tale doesn't fall apart… but is forgotten?"
All We Have Is Now by Lisa Schroeder — New Release!!
This sounds really different!! It's a standalone. — "What do you do with your last day on earth? There are 27 hours and fifteen minutes left until an asteroid strikes North America, and, for [the heroine] and everyone else who didn't leave, the world will end… The city's quieter now that most people are gone, and no one seems to know what to do as the end approaches. But then they meet a guy, who tells them that he has been granting people's wishes. He gave his car away so a woman could take her son to see the ocean for the first time, and he gives them all the money he has. Suddenly this last day seems full of possibility. They can grant a lot of wishes in 27 hours — maybe even their own…"
Wicked Fall by Sawyer Bennett — New Release!!
Erotic romance fans, check this out! The hero is a secy multi-millionaire rancher who has opened a "sinfully erotic and private sex club" that only a priviledged few people know about. The heroine just returned to her hometown "and is looking forward to starting her life over again [and] she's managed to put herself right in his line of sight… the man who she foolishly offered up her virginity to years ago and was flatly turned down. Now he's seeing that she is all grown up and has a kinky side to her that leaves him as confused as it does turned on…"
The One That I Want by Marilyn Brant — New Release!!
"The summer after her beloved husband died in a car accident, she's still picking up the pieces of her life and trying to help her daughter adjust to this difficult new reality… After her best friend talks her into finally going out on the town again, she finds herself stunned to be the object of interest of several different men: The boy who'd broken her heart back in high school. The college ex she'd left behind. And most surprising of all, the movie actor she'd always fantasized about but had never met in person…until now. Sometimes the person you think will be best for you isn't the one you really want…"
Every Last Breath by Jennifer L Armentrout — New Release!!
PNR love triangle fans, this is the third Dark Elements series book!
— Every choice has consequences—but seventeen-year-old Layla faces tougher choices than most. Light or darkness. Wickedly sexy demon prince Roth, or Zayne, the gorgeous, protective Warden she never thought could be hers. Hardest of all, Layla has to decide which side of herself to trust… To keep Sam from a fate much, much worse than death, Layla must strike a deal with the enemy while saving her city—and her race—from destruction.
The Hotter You Burn by Gena Showalter — New Release!!
This features "a troubled playboy and the woman he can't resist…"
— The hero "has never been with the same woman twice, and vows he never will… The heroine is the most hated girl in town — penniless, jobless and homeless. When she sneaks into his home for food, she's shocked by his early return… and her immediate, sizzling and intense attraction to him. For the first time in his life, he can't get a woman out of his mind. All too soon, friendship blooms into obsession and he'll have to break her heart…or surrender his own."
Frisk Me by Lauren Layne — New Release!!
The hero is a cop and "no matter how many times he tells reporters he was just doing his job, they're determined to make him into NYC's newest hero. Coming from a long line of NYPD's finest, he knows that being a cop has nothing to do with headlines and viral videos, and he's more than ready to get back to life away from the cameras-until he meets the gorgeous but jaded journalist assigned to film a TV special on him… She's determined to keep things strictly professional, but the more time she spends around him, even she has to admit there's something about a man in uniform… and she can't wait to get him out of his."
Servicing The Target by Cherise Sinclair — New Release!!
This is the latest erotic BDSM romance in the Masters of the Shadowlands series.
— A discharged Army Ranger, Ben considers his job as a BDSM club security guard to be an excellent hobby. He's never been tempted to join in. But everything changes when the notorious Mistress Anne inadvertently reveals the caring heart concealed beneath her Domme armor… Now, he's set his sights on the beautiful Shadowlands Mistress. Maybe he'd considered himself vanilla, but she can put her stiletto on his chest any day, any time.
Bound To Darkness by Lara Adrian — New Release!!
Paranormal romance fans! This is the latest Midnight Series series book!
Carys Chase is accustomed to making her own rules and letting her heart lead the way—no matter what anyone else has to say about it. A rare Breed female and a daywalker as well, headstrong, beautiful Carys is one of the most powerful of her kind. She lives passionately and loves without limits, especially when it comes to the lethal cage-fighting Breed warrior called Rune.
*** JUST FINISHED READING THIS!!! ***
WOWWWWWWWW!!!! I finished reading a (very) early copy of this STUNNING book. It blew me away!!! I read it in one sitting with my heart racing the whole time!! The story was SO unique and unexpected that it took me completely by surprise over and over again!! I swooned, I fell in love, my heart was broken, and then healed again. And THE TWIST!!!!! Holy hell, that twist!!! Total shocker but I LOVED the direction it spun the story in. This book was perfect from cover to cover and definitely one of the BEST BOOKS of the year!! It's a standalone and just trust me and pre-order a copy!! You'll want to read this one the MOMENT it's released!!!
Standalone contemporary romance (not part of a series). 5 stars!
Fallon meets Ben, an aspiring novelist, the day before her scheduled cross-country move. Their untimely attraction leads them to spend Fallon's last day in L.A. together, and her eventful life becomes the creative inspiration Ben has always sought for his novel. Over time and amidst the various relationships and tribulations of their own separate lives, they continue to meet on the same date every year. Until one day Fallon becomes unsure if Ben has been telling her the truth or fabricating a perfect reality for the sake of the ultimate plot twist…
*** AUDIOBOOK UPGRADES!! ***

For fans of AUDIOBOOKS (or if you want to try them out), Amazon has a great program that searches YOUR Kindle library and finds you discounted audio upgrades for the books you already own. This means you'll be able to switch seamlessly between reading and listening. If you're curious, just click the link below… Everyone will see something different because it's custom-tailored to YOUR personal books!
*** MORE RECENT RECOMMENDATIONS ***
The Strongest Steel by Scarlett Cole (Read my Review)

TATTOOED HERO FANS!!! I recently finished this great new book!! The sexy, tattooed hero had me swooooooooning!!! The heroine had survived an attack that left her back covered in scars and the hero was a talented tattoo artist whose specialty was inking over scars. When she shows up at his studio, he cant turn her down, and designs the perfect tattoo while fighting his intense feelings for her that grow with each tattooing session… This story was swoony, heart-meltingly romantic, a little suspenseful (her ex was a real piece of work), a lot sexy… with a hot, protective Alpha male hero!! (It's a standalone)
Maybe In Another Life by Taylor Jenkins Reid (Read my Review)
SQUEEEEEE!!!! I LOVE LOVE LOVED this so freaking much!!! My gosh, that last 10% was seriously loaded with feels!! This was honestly one of the BEST BOOKS I've read this year. The story was unlike any other I've read, the writing was AMAZING, and it kept me glued to the page. It was totally unconventional and gave such a UNIQUE perspective on finding your soul mate and one true love. I cried, I laughed, my heart felt like it was bursting with emotions. I LOVED IT!!! 5++ STARS!!! — "I still love you," he says. "I've always loved you. I might never stop."
Ride Steady by Kristen Ashley (My Review)
Bad boy biker alert!! I LOVED THIS BOOK!!! 5 STARS!! (Chaos series)
"Once upon a time, she believed in happy endings. Money, marriage, motherhood: everything came easy… Now a struggling, single mom and stranded by a flat tire pondering her mistakes, when a vaguely familiar knight rides to her rescue on a ton of horsepower… In high school, he was a bad boy loner who put her on a pedestal… Today, he's a hard-bodied biker, and it's clear she's falling fast."
The Man I Love by Suanne Laqueur (Read my Review)
WOW WOW WOW!!! I recently read this and LOVED it!! The WRITING was truly exquisite! It was a very slow-building, detailed story, but one where EVERY detail matters. Everything was connected and had DEPTH. It was vivid and powerful and completely UNIQUE. It told a love story that spanned 10-15 years, but didn't follow ANY rules. Normally that would be scary to me but the way that everything was portrayed made me really *get* where these characters came from. And I was honestly blown away by how much I FELT and how BEAUTIFULLY it was written. It's like I lived the story with them. It just felt REAL. Highly recommended!
Never Let You Go by Katy Regnery (Read my Review)
HOLY HELL!!! I read reading this in one non-stop sitting because I could NOT put it down. I mean seriously… THE ANGST!!!!! Gah. *clutches heart* It'll be a while before my heart rate to go back to normal, but WOW, it was unputdownable!!! It felt like I barely blinked or stopped to breathe because I was flipping the pages so fast…… It was sweet and romantic, heart-breaking and painful, angsty as all freaking hell, and really just a gorgeous story of UNDYING LOVE!!! The story was unique and it's a complete standalone so if you're looking for a new read, try this!
Rush by Emma Scott (Read my Review)
This was a really touching story! The first few chapters were a little slow but once they officially met, I was hooked. If you loved the "feeling" of Me Before You (minus the ugly-crying), then definitely try this! — The hero used to be a pro extreme sports athlete who was blinded and severely injured in a cliff diving accident. With his life and dreams shattered, he was left bitter and angry and shut himself away the world until the heroine arrived to work for him as a live-in assistant. She was a prodigy musician who'd suffering her own loss as well but they began to help each other heal as they fell unexpectedly in love…
King by T.M. Frazier (Read my Review)
Holy wow, I totally LOVED this book!! Dark and gritty, sweet and sexy, raw and shocking, and utterly addictive, with an unapologetic, badass Alpha male hero and unexpected twists that I never saw coming!! I highly recommend it!!
— Homeless. Hungry. Desperate. Doe has no memories of who she is or where she comes from…A notorious career criminal just released from prison, King is someone you don't want to cross. When they come crashing together, they will have to learn that sometimes in order to hold on, you have to first let go.
A Pound of Flesh by Sophie Jackson (Read my Review)
SQUEEEEEEE!!!!! I absolutely LOOOOOOOVED this book!!! If you love SEXY BAD BOY heroes and unique love stories, then you have to try this!!!! The thrill of their forbidden romance kept my heart RACING the whole way through. I swooned over their love for each other, and really appreciated the way there was no 'stupid' drama. And now I just can't stop smiling because the story was just so freaking GOOD!!!! I adored it!!! It's about a "strong-minded prison tutor who discovers that her sexy bad-boy student is far more than he appears to be…"
*** CURRENT SALES & PRICE DROPS ***
Note: Sales are updated daily! And are limited time only!
Sale pricing may not be consistent internationally and may change at any time.
Books with a star (★) are ones I've read and loved.
The newest additions to the list are near the top.
*** UPDATED LIST: BEST BOOKS OF 2015 ***

I've recently posted my list of Best Books of 2015 so far. If you're looking for a great new recommendation, be sure to check them out!! All of those books are favorites! Just click here!
Here are a few of my most recent favorite books and recommendations:
*** UPCOMING BOOKS: PRE-ORDER NOW ***
Note: You are NOT charged for pre-orders until the book is released.
*** STORE: BOOKWORM MERCHANDISE!! ***
*** LOOKING FOR A RECOMMENDATION?? ***
Click a box to see recommendation lists in each category.
__________________________________
Let me know if there are any other books you're loving right now too!!