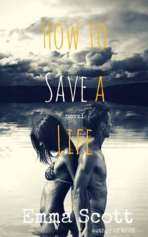 Hey everyone!! Here's the latest weekly recap list of hot new book releases! There's an awesome selection of new books that are all live listed below so be sure to check 'em out! Ones like How to Save a Life by Emma Scott (sounds like a book I'd LOVE), Adore by Nina Lane (more Dean & Liv!), Bait & Switch by Kendall Ryan (a twist?!), The End of the World by Amy Matayo (sounds emotional!), Legend by Katy Evans (fighter romance), Ink and Lies by S.L. Jennings (sounds fun!) and so many more listed below!! 😀

NEW LOWERED eREADER SALE PRICE: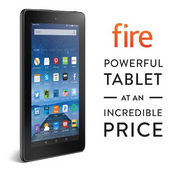 Woah, there's a deal going on right now that gives you an extra $10 OFF the already lowered price of this Kindle Fire tablet. That means you can get one for only $39.99 right now!! That's literally a lower price than their most basic Kindle model so if you've been wanting a new eReader, this is a great deal. Definitely check it out! And click here for more deals on other Amazon eReaders!
And before we get started on the new releases, I'm just going the link up my 10 most recent favorite books. I definitely recommend checking them all out! Then scroll down to see this week's latest new books!
MY MOST RECENT FAVORITES:  
*** WEEKLY NEW RELEASES RECAP ***

HOT NEW RELEASES (now live):  
LATER WEEK RELEASE (PRE-ORDER NOW):  

6 HIGHLY-ANTICIPATED UPCOMING RELEASES (PRE-ORDER NOW):  

How to Save a Life by Emma Scott — New Release!!

Sounds very unique! A standalone romance with an intriguing premise!
— "She's trapped. A harrowing past haunts her every time she looks in the mirror, and she can't escape the violence of her everyday life. More and more, her thoughts turn to the boy she knew in high school. The boy they called a mental case. A loner. A freak… For a few short weeks, she had found perfect solace in his company, sneaking every night to meet him at the local pool. In the cool of the water and the warmth of hi arms around her, she'd tasted something close to happiness.

Cruel circumstances tore them apart, and four years later, the sweet memory of their time together is dissolving under the punishing reality of her life now. He seems like a fading dream…until he reappears at the moment she needs him most [and] they flee her small Louisiana town, running from police and criminals alike, and she begins to suspect there is something more to his sudden return than he admits.

Over twelve days across America's heartland, deep secrets come to light, buried pasts are unearthed, and the line between dreams and reality is blurred as they fight to hold on to their soul-deep love, and discover that there is more than one way to save a life…"

Adore by Nina Lane — New Release!!

The fourth book in the passionate and beautifully written Spiral of Bliss series. A romance about an already married couple! — "They have always fallen together, but this time they might fall apart… With a rambunctious toddler, crazy work schedules, and too many responsibilities, they've lost sight of their passionate, intimate marriage. And he is none too happy about that… Determined to lure his wife into hot new adventures, he struggles with his need to have her all to himself and the reality of sharing her with the world. Then he gets an opportunity that could change their lives…and she is faced with the prospect of her white knight going places where she can't follow…"

Bait & Switch by Kendall Ryan — New Release!!

A standalone romance and it must have a twist because it says NO cheating, but this is the blurb:
— "He thinks we met by chance. We didn't.
I sought him out, seduced him, and in return got the sanctuary I needed to survive. But now, impossibly, I've fallen in love with him. I don't care that he has another lover, because when he finds out who I am, it's going to ruin any chance I ever had with him anyway. She's the least of my worries…"

Legend by Katy Evans — New Release!!

A fighter romance in the REAL series! — Can love really conquer all? — "He wants to rise to the top and become a legend in the ring. Though he keeps his identity well guarded, he's known on the fighting circuit as the new kid with a chip on his shoulder and a tattoo on his back that marks him as trouble. He's got a personal score to settle… As he trains, he meets a young girl and sparks fly. When things get heated between them, he finds out she's [a] girl who's supposed to root against him and a girl he's supposed to stay away from. But he fights for the woman in his heart and the monsters in his blood. The world's eyes are on them, and the victor will go down in history as the ultimate fighting champion…"

The End of the World by Amy Matayo — New Release!!

A standalone romance/coming of age novel that spans 12 years!
— A desperate boy. A damaged girl. And a dark house filled with secrets.
— For him, being shuffled from foster home to foster home is just a normal way of life. Until the year he turns fourteen. That's when he's sent to the home of the seventeen-year-old [heroine]—a fellow foster kid counting the days until she's released from the system… For good reason. It doesn't take long for him to learn that she's shackled to the worst kind of pain…living in a home where nothing seems right. And now he's joined her with no way out. Their only refuge is a lake, a quiet spot at the edge of the property where they can sit together for a few moments at the end of each day. Alone with their thoughts. Away from prying eyes.

At the lake they become friends. At the lake they begin to talk. At the lake he vows that no matter how deep their secrets are buried, he'll make it his mission to heal her from a past that makes living in the present nearly impossible. Even if it takes until the end of time to do it.

Ink and Lies by S.L. Jennings — New Release!!

A friend-to-lovers romantic comedy standalone!
— I'm a liar. And while I refuse to believe my own BS, deceit masked in heartfelt phrases of love and devotion, I want to make her believe them. Because maybe—just maybe—if she can find the soul within my words, she'll also be able to find the truth scribbled on my heart…
You see, I once lived for the perfect plot twist.
I just never expected to actually live it.
This is my story. Well, maybe her story.
I just wish I could make it our story.
The one I'm still writing.

Blackhearts by Nicole Castroman — New Release!!

A fantasy YA romance featuring pirates!
— "This stunningly creative debut reimagines the origins of history's most infamous pirate—Blackbeard—and tells the story of the girl who captured his heart and then broke it, setting him on a path to destruction.

From the moment they meet, they set the world ablaze. Drawn together by a shared desire for freedom, but kept apart by his father, their love is as passionate as it is forbidden. Faced with an impossible choice, they must decide whether to chase their dreams and leave England forever—or follow their hearts and stay together."

The Death of Lila Jane by Teresa Mummert — New Release!!

A cautionary coming of age tale… she's on the run with him!
— She is spending her summer vacation preparing for high school. She does everything asked of her, but her parents rarely give her credit for her efforts.

She decides to sneak out with a friend to attend a local party and shed her little girl image, to become a woman once and for all. What starts out as a fun escape soon escalates into a life on the run with a boy she barely knows…

His Light in the Dark by L.A. Fiore — New Release!!

A second chance (ish) romance. Appears to be a standalone.
— My first memory was of a slap, hard across the face: the sting on my cheek and the jarring of my bones as I slammed back into my bed. It was my dad who had hit me. I had been four. Most of my memories were much of the same and no one ever saw, no one ever fought to help, no one ever cared. Then we moved… My new neighbor cared, rescued the twelve-year-old I had been from a beating. Always thought I'd suffer the nightmare alone, I was wrong. Mace Donati saved me that day in all the ways a person could be saved. And his daughter became the friend I had always wanted, my conscience when my own faltered, the light that led me home when I had lost my way. The girl who grew into the only woman I would ever love…

Dirty Ride by Chantal Fernando — New Release!!

A biker romance novella in the Wind Dragons Motorcycle Club series!
— Sexy bad-boy bikers, strong heroines, and steamy romance! — Even by Motorcycle Club standards, he was always a bit of a dark horse. Not one to confide his secrets, such as where he got that mysterious scar across his neck, he's quick with his fists and even quicker to jump to the defense of his MC. But is he nimble enough to handle the woman he never saw coming? Or will she leave him with a matching scar across his heart?

Beyond the Stars by Stacy Wise — New Release!!

A Hollywood romance standalone!
— Most girls would kill for the opportunity to work for Hollywood's hottest actor, but she's ready to kick him out of her red Ford Fiesta and never look back. She should be spending her junior year in France, eating pastries… Instead she's reluctantly working as his personal assistant… He is private, prickly, and downright condescending. She pushes his buttons—she's not the type of girl to swoon over celebrity heartthrobs—and he pushes right back. But as she begins to peel away his layers, she's shocked to find she craves her boss's easy smile and sexy blue eyes. The problem is, so does the entire female population. And what started out as the job from hell soon has her wondering if a guy like him could ever find love with a regular girl like her…

I'll See You in Paris: A Novel by Michelle Gable — New Release!!

A Women's Fiction genre standalone.
— Three women, born generations apart.
One mysterious book that threads their lives together.
A journey of love, discovery, and truth…

This book is based on the real life of the Duchess of Marlborough… Nearly a century after her heyday, a young woman's quest to understand the legendary Duchess takes her from the English countryside to a dilapidated manse kept behind barbed wire, and ultimately, to Paris, where answers will be found at last. In the end, she not only solves the riddle of the Duchess but also uncovers the missing pieces in her own life.

Indigo Nights by Louise Bay — New Release!!

A standalone contemporary romance. — The only thing better than cake is cake with a side of orgasms… He has no expectations when it comes to relationships. He uses women for sex and they use him for his money and power. It works… She has been burned. She's tired of the lies and the game playing that men bring and has buried herself in her passion—baking. As she begins her career as a TV baker, a new world opens up to her. They both know that casual sex is all about giving what you need to get what you want. Except that sometimes you give more than you need to and get everything you ever wanted.

Hunted by Darkness by Katie Reus — New Release!!

A paranormal romance standalone in the Darkness Series!
— He wasn't supposed to fall for her…
He's not letting her go…
Someone is targeting one of them, and he doesn't know why. When they're thrown into a hell realm together, they will need to band together if they want to survive the perils of that world. No matter who was behind the attack, his choice is clear. Defend her at all cost and make her his forever.

Saving Steele by Anne Jolin — New Release!!

A contemporary romance standalone in the Rock Falls series!
— She had her heart broken early in life. Having been pronounced infertile at only eighteen, she redirected her life the best way she could… Eight years and a degree later, she's one of the most well-loved first-grade teachers at the Elementary School… He deals only in extremes. He falls victim to manic episodes lasting for days, sometimes weeks at a time, sending him reeling from volatile highs to devastating lows. It's a living hell just being inside his own mind, and that hell has taken everything he's ever loved away from him. What happens when circumstances of life threaten the one thing both of them love? Saving him from himself may prove to be too much for her to bear

Dancing on a Moonbeam: Part 1 by Kate Perry — New Release!!

The first instalment in the Bedford Falls serial!

— She gave up being a prima ballerina for dreams of love.
Big mistake—one she won't make again.
Determined, she won't let anything stop her from opening a dance studio. Not her doubts. Not her teenage daughter. And certainly not her new mysterious neighbor, no matter how enticing he might be…

Morning Star by Pierce Brown — New Release!!

Science fiction series finale to the The Red Rising Trilogy)! — He would have lived in peace, but his enemies brought him war. The Gold overlords demanded his obedience, hanged his wife, and enslaved his people. But he is determined to fight back. Risking everything to transform himself and breach Gold society, he has battled to survive the cutthroat rivalries that breed Society's mightiest warriors, climbed the ranks, and waited patiently to unleash the revolution that will tear the hierarchy apart from within… Finally, the time has come.

Love Rekindled by Michelle Lynn — Live at midnight

A second chance romance standalon in the Love Surfaced series!

— She is the love of my life.
She's also the one I've hurt the most.
Two years ago, I made a disastrous mistake.
One I'm not sure I can make amends from.
But I have to try, because I'm nothing without her.

Pricing may not be consistent internationally. Product prices and availability are accurate as of the date/time indicated and are subject to change. Any price and availability information displayed on Amazon.com at the time of purchase will apply to the purchase of each product.

_______________________

Books with a star (★) are ones I've read and loved.
The newest additions to the list are usually near the top.

__________________________________

Let me know if there are any other books you're loving right now too!!

LET'S STAY CONNECTED

To get these lists sent to you every week, subscribe by email.

FOLLOW THE BLOG

Facebook | Twitter | Instagram | Pinterest | BlogLovin' | Google+ | Goodreads