**** NEW LIST JUST POSTED ***** Hey!! This is a brand new Weekly List for the week of Oct 6th. I know it looks similar to the old one, but if you scroll down, you'll see that… it's all new books !! 😀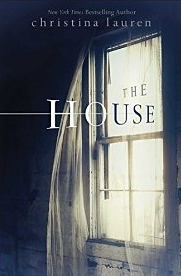 The House by Christina Lauren (just released) was so different than anything I'd ever read but I loved it! Haunting, romantic and suspenseful, this would actually make a fantastic movie!! If you're a romance reader looking for a really well-written Halloween read that's scary (but not toooooo scary) and with a really swoony 'first love' romance too, this is it!! You can get it now in ebook, paperback, or hardcover format!! 😀 (My review)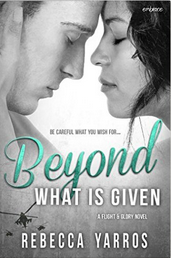 I also recently loved Beyond What Is Given by Rebecca Yarros! I finished reading this with my heart racing and SO full of happy feels!!! Even though it started a little slow, oh-my-gosh did it ever get ANGSTY!!!!! If you're looking for a romance with a swoony, sexy Alpha hero with a heart-breaking past and a unique storyline, then try this!! I read it as a standalone and loved it!! (Read my Review)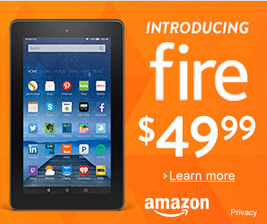 AMAZING eREADER SALE PRICE: 
WOAHHH!!! Amazon has a Kindle Fire tablet going for ONLY $49.99!! Plus, it has new features (listed at that link)!! This item has now been released (YAY!!) and is available for purchase at the low price!!! If you've been wanting a new eReader, this is a great deal and it would even make an awesome Holiday gift!
*** And, if you buy five Fires, you get the sixth free with code: FIRE6PACK
*** WEEKLY HIGHLIGHTS & RECAP ***

HOT NEW RELEASES (NOW LIVE):  

6 LATEST TOP RECOMMENDATIONS:  
All of these books can be read as standalones and are ones I've most recently read and fallen in love with. If you're looking for a personal recommendation from me, these are my latest favorites! (more here)

EXCITING NEWS: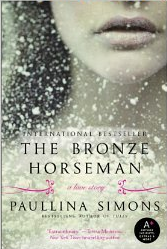 THE BRONZE HORSEMAN MOVIE WAS ANNOUNCED!!!!!!! This is real, guys! On October 5, 2015, Paullina Simons posted this: "I'm thrilled to announce an exciting new collaboration with Getaway Pictures to bring all three of The Bronze Horseman novels to screen. Getaway Pictures is a multi-national production based in Berlin specializing in well-made films with international flavor. I'll be working closely with the producers to help make the eventual films or series the best they can be."
I'm SO EXCITED!!!!!!!! This is literally my #1 favorite series in the whole world and I'll keep everyone posted as soon as we know more details!!!! Links: Buy the book or find out more series info.

Ok….. On to the detailed list of NEW RELEASES!!!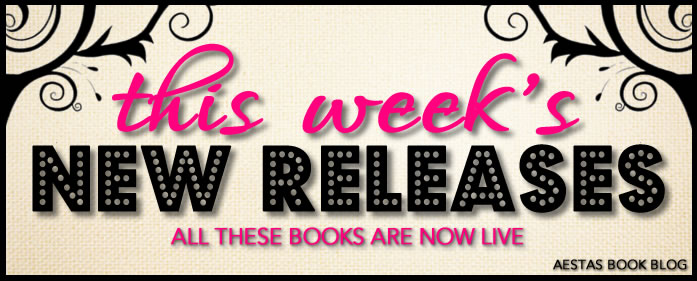 The House by Christina Lauren — New Release!!
I loved this!!! It's haunting, romantic and suspenseful. If you're a romance reader looking for a well-written Halloween read that's scary (but not too scary) with a swoony 'first love' too, this is it!! — His shirt is black, jeans are black, and shaggy black hair falls into his eyes. And when Gavin looks up at Delilah, the dark eyes shadowed with bluish circles seem to flicker to life. He lives in that house, the one at the edge of town. Spooky and maybe haunted. Something worse than haunted. And Gavin is trapped by its secrets. Delilah and Gavin can't resist each other. But staying together will exact a price beyond their imagining…
Madame X by Jasinda Wilder — New Release!!
Sexy read alert!! Here's a new "provocative" romance from a favorite author!
— Hired to transform the uncultured, inept sons of the wealthy and powerful into decisive, confident men, Madame X wields culture and wit like a knife. But behind her sophisticated facade X is a woman adrift, trapped between a dangerous past she can't remember and the protection of a seductive man who claims her body—and her soul.
Undone time and again by his exquisite dominance, X craves and fears his desire in equal measure. And while she longs for the safety of her tower penthouse, she also yearns to escape. But X has never known anything or anyone else—until he came along…
Twilight: Tenth Anniversary Edition — New Release!!
Can you believe it's been TEN years since Twilight was released??? To celebrate, they've released a special anniversary edition with the original novel as well as exclusive new bonus content. Now available in eBook, paperback, hardcover, and Audio CD. — "About three things I was absolutely positive. First, Edward was a vampire. Second, there was a part of him-and I didn't know how potent that part might be-that thirsted for my blood. And third, I was unconditionally and irrevocably in love with him."
Suite 269 by Christine Zolendz — New Release!!
I've heard this is a FUN & SEXY standalone romance! $0.99 for a limited time!
— "Leave your inhibitions at the door and make your fantasies come true. Three weeks. No rules. Any fantasy. Anything goes. She would like nothing better than to let go and finally experience it all, so when the opportunity arises to just do that, she can't refuse—won't refuse. But what happens when your fantasies become your realities? Find out when you enter Suite 269."
Songbird by Sydney Logan — New Release!!
Surprise pregnancy alert! This appears to be a standalone ($0.99) romance.
— "A late-night encounter in the hotel's piano bar finds the two unable to resist each other… Six weeks later, when two pink lines confirm her worst fears, they have to face the consequences of their wild weekend. And they have to deal with each other—whether they like it or not… With a love story that's far from traditional, they begin to wonder if their one-night stand could turn into something neither of them anticipated… A happily ever after."
Pretty Girls by Karin Slaughter — New Release!!
Ok this is technically a release from last week but I missed it so I'm posting it here. It's a mystery/thriller and I read the prologue and got CHILLS and FEELS from just that alone. Holy amazing writing! I really want to read this book!
— Sisters. Strangers. Survivors… More than twenty years ago, Claire and Lydia's teenaged sister Julia vanished without a trace. The two women have not spoken since, and now their lives could not be more different. Claire is the glamorous trophy wife of an Atlanta millionaire. Lydia, a single mother, dates an ex-con and struggles to make ends meet. But neither has recovered from the horror and heartbreak of their shared loss—a devastating wound that's cruelly ripped open when Claire's husband is killed.
The disappearance of a teenage girl and the murder of a middle-aged man, almost a quarter-century apart: what could connect them? Forming a wary truce, the surviving sisters look to the past to find the truth, unearthing the secrets that destroyed their family all those years ago… and uncovering the possibility of redemption, and revenge, where they least expect it.
Powerful, poignant, and utterly gripping, packed with indelible characters and unforgettable twists, Pretty Girls is a masterful novel from one of the finest writers working today.
Mine by HelenKay Dimon — New Release!!
Romantic suspense fans!! She's a CIA agent and he's her bodyguard!
— Natalie can't stand the idea of being secreted away in a cabin in the middle of nowhere, especially since it means sharing close quarters with the controlling bodyguard enlisted to keep her alive. Gabe MacIntosh joined the military to support his son, trained as a sniper and dealt with death on a regular basis. Now retired and operating a security firm, his first assignment is to protect a CIA agent on the run. She's strong willed and difficult—and all Gabe can think about is exerting his domination and stripping her of every expectation she has… Natalie has no intention of giving in to Gabe's straightforward demands of dominant sex with no attachments—even though the very idea of giving up control thrills her like nothing ever has…
Mrs. Manwhore by Katy Evans — New Release!!
This sexy novella is the final installment of the love story that began in Manwhore.
— What lies ahead for Chicago's most envied couple, Malcolm Saint and Rachel Livingston? Sparks flew between them in Manwhore. Separated by deception, they felt the intensity and heat of their attraction turn up in Manwhore +1. Will Chicago's wealthiest and most notorious player finally settle down, or will one woman never be enough? Find out in Ms. Manwhore, the ultimate conclusion to their electric, breathtaking story.
Sinner's Steel by Sarah Castille — New Release!!
Biker alert!! This is a new book in the The Sinner's Tribe Motorcycle Club series.
— Tall, dark, and dangerously handsome, Zane "Tracker" Colter is the strong, silent type of tattooed muscle biker who drives women wild. Evie's been in love with him ever since they were children-until he broke her heart and disappeared. Now he's back in her life, bigger and badder than ever. Zane is stunned by how beautiful and confident Evie's become, using her artistic talent to customize motorcycles. He wants her so bad, he'd ride through fire to win her back. There's one problem: Evie is dating his deadliest rival-the leader of the Black Jacks-and if Evie and Zane hook up, there'll be hell to pay…
Rock Redemption by Nalini Singh — New Release!!
Rock star fans, this is the next contemporary romance in the Rock Kiss series…
— Kit could have loved rock guitarist Noah St. John. Their friendship burned with the promise of intense passion and searing tenderness… until the night Noah deliberately shattered her heart. He knows he destroyed something precious the night he chose to betray her, but he'd rather she hate him than learn his darkest secret… When a media error sees Noah and Kit dubbed the new "it" couple, Noah agrees to play the adoring boyfriend. Only the illusion is suddenly too real, too painful, too beautiful…and it may be too late for his redemption.
All I Need Is You by Wendy S Marcus — New Release!!
This is a "sweet and sexy" military romance standalone! — "Her pen pal is on leave from deployment in Afghanistan, so she heads to Boston to surprise him. After corresponding for months, she knows what he likes, and she intends to fulfill his every fantasy. But all they get are a few blissful moments together before they're interrupted by a woman claiming to be his fiancée… Forced to return to Afghanistan before he can fix things between them, he waits four agonizing months to prove that he's not the man she thinks he is. But by the time he arrives in New York, she's already made up her mind. Luckily, he never backs down from a challenge, and he's prepared to put everything on the line for love…"
Irresistibly Yours by Lauren Layne — New Release!!
This is an enemies-to-lovers "scorching" office romance!
— Hotshot sports editor Cole Sharpe has been freelancing for Oxford for years, so when he hears about a staff position opening up, he figures he's got the inside track. Then his boss drops a bombshell: Cole has competition. Female competition, in the form of a fresh-faced tomboy who can hang with the dudes—and write circles around them, too. Cole usually likes his women flirty and curvy, but he takes a special interest in his skinny, sassy rival, if only to keep an eye on her. And soon, he can't take his eyes off her… The man is as arrogant as he is handsome. But when an unexpected kiss turns into a night of irresistible passion, Penelope has to figure out whether they're just fooling around—or starting something real.
All I Want by Jill Shalvis — New Release!!
This is the latest standalone in the Animal Magnetism series! — Pilot-for-hire Zoe Stone is happy to call Sunshine, Idaho, her home base. But her quiet life is thrown for a loop when her brother's friend Parker comes to stay with her for a week. The special agent is a handsome flirt with a gift for getting under her skin. And the situation only escalates when Parker hires her to fly him around the area while he collects evidence on a suspected smuggler… Now she has to live and work with the guy. But when they're in the air, she sees another side of him. He's driven, focused, and sharp. And while he enjoys giving commentary on her blind dates, she quickly realizes with a shock that it's Parker who gets her engines going…
Claimed by Elle Kennedy — New Release!!
This is a HOT "new series about men and women living on the edge of violence, sex, and life and death." — After a devastating war decimated most of the world, Hudson Lane escapes, branding herself an outlaw… Her best chance at survival is Connor Mackenzie, an aggressively sensual fugitive who opens her eyes to the wicked possibilities of a world without rules… As the leader of a band of outlaw fighters, Connor can't resist the beautiful stranger who asks for his protection. But he wonders how far he can trust the woman who has abandoned all inhibitions to challenge every forbidden desire.
Wicked For You by Shayla Black — New Release!!
This is the latest book in the Wicked Lovers series!
— Ever since he rescued her from a dangerous kidnapper, Mystery Mullins has wanted Axel Dillon. When he returned her to her Hollywood father and tabloid life, she was grateful… and a little in love. Mystery wasn't ready to let Axel go, even after the soldier gently turned her away because, at nineteen, she was too young…. Now, six years later, Mystery is grown, with a flourishing career and a full life—but she's still stuck on Axel. Disguised, she propositions him in a bar, and the night they spend together is beyond her wildest dreams. Once he realizes Mystery isn't the stranger he thought, Axel is incensed and intrigued. But when it's clear she's in danger, he doesn't hesitate to become her protector—and her lover—again.
Born Savages by Cora Brent — New Release!!
This standalone is "a second chance romance and family saga; a steamy tale of love, lies and redemption." — $0.99 for a limited time!
— "Once they were undisputed Hollywood royalty. But that was a long time ago. Now we are scattered and ruined, nothing but a cautionary tale and tabloid fodder. We've been offered a chance to redeem ourselves. All we have to do is open the door and let the cameras in. I know our sh*t will be laid bare. Yet I can't say no to family. There's another complication as well… He's not my blood. He's more. He is forever intertwined with my soul. No one knows why he disappeared years ago. But I do… I just don't know why he's back."
Copy Girl by Anna Mitchael — New Release!!
This is a women's fiction standalone (not romance).
— Mad Men meets The Devil Wears Prada in this lively debut about a young woman working at the hippest ad agency in New York…
So. You want to work in advertising. The glitz, the glamour, the cocktail-fueled brainstorming sessions and Xbox breaks. Sounds like a dream job, right? Wrong. The reality can be a nightmare. There are five simple rules for succeeding in the ad world—and I think I've already broken every single one…
1) Never let them see you cry. Even if your best friend breaks your heart. And posts it all over social media. 2) Be one of the boys. And, if you were born with the wrong equipment, flaunt what you've got to distract them while you get ahead. 3) Come up with the perfect pitch in an instant—or have your resumé ready to go at all times. 4) Trust no one. Seriously. If you don't watch your back, they'll steal your ideas, your pride, even your stapler. 5) Most importantly, don't ever, under any circumstances, be a CopyGirl… Trust me. I know…
Carry On by Rainbow Rowell — New Release!!
Ohhh, this is "a ghost story, a love story and a mystery. It has just as much kissing and talking as you'd expect from a Rainbow Rowell story – but far, far more monsters." — Simon Snow is the worst Chosen One who's ever been chosen. That's what his roommate, Baz, says. And Baz might be evil and a vampire and a complete git, but he's probably right. Half the time, Simon can't even make his wand work, and the other half, he starts something on fire. His mentor's avoiding him, his girlfriend broke up with him, and there's a magic-eating monster running around, wearing Simon's face. Baz would be having a field day with all this, if he were here — it's their last year at the Watford School of Magicks, and Simon's infuriating nemesis didn't even bother to show up.
A Thousand Nights by EK Johnson — New Release!!
A YA retelling of "One Thousand and One Nights" — He killed three hundred girls before he came to her village, looking for a wife. When she sees the dust cloud on the horizon she knows he has arrived. And so she is taken and she believes death will soon follow. But the first sun sets and rises, and she is not dead. Night after night he comes to her, and listens to the stories she tells and day after day she is awoken by the sunrise… He was not always a cruel ruler. Something went wrong. The words she speaks to him every night are given strange life of their own. She makes things appear. Little things, at first: a dress from home, a vision of her sister. With each tale she spins, her power grows. Soon she dreams of bigger, more terrible magic: power enough to save a king, if she can put an end to rule of a monster.
A Madness So Discreet by Mindy McGinnis — New Release!!
This YA story "combines murder, madness, and mystery in a beautifully twisted gothic historical thriller." — Grace is already familiar with madness when family secrets send her to an insane asylum. When a visiting doctor interested in criminal psychology recognizes Grace's brilliant mind beneath her rage, he recruits her as his assistant. Continuing to operate under the cloak of madness at crime scenes allows her to gather clues from bystanders who believe her less than human. Now comfortable in an ethical asylum, Grace finds friends—and hope. But gruesome nights bring Grace and the doctor into the circle of a killer who will bring her shaky sanity and the demons in her past dangerously close to the surface.
We'll Never Be Apart by Emiko Jean — New Release!!
A YA psychological thriller! — Murder. Fire. Revenge. That's all seventeen-year-old Alice Monroe thinks about. Committed to a mental ward at Savage Isle, Alice is haunted by memories of the fire that killed her boyfriend, Jason. A blaze her twin sister Cellie set. But when Chase, a mysterious, charismatic patient, agrees to help her seek vengeance, Alice begins to rethink everything. Writing out the story of her troubled past in a journal, she must confront hidden truths. Is the one person she trusts only telling her half the story? Nothing is as it seems in this edge-of-your-seat psychological thriller…
Dream Strider by Lindsay Smith — New Release!!
"A high-concept, fantastical (YA) espionage novel set in a world where dreams are the ultimate form of political intelligence."
— Livia is a dreamstrider. She can inhabit a subject's body while they are sleeping and, for a short time, move around in their skin. She uses her talent to work as a spy for the Barstadt Empire. But her partner, Brandt, has lately become distant, and when Marez comes to join their team from a neighboring kingdom, he offers Livia the option of a life she had never dared to imagine. Livia knows of no other dreamstriders who have survived the pull of Nightmare. So only she understands the stakes when a plot against the Empire emerges that threatens to consume both the dreaming world and the waking one with misery and rage.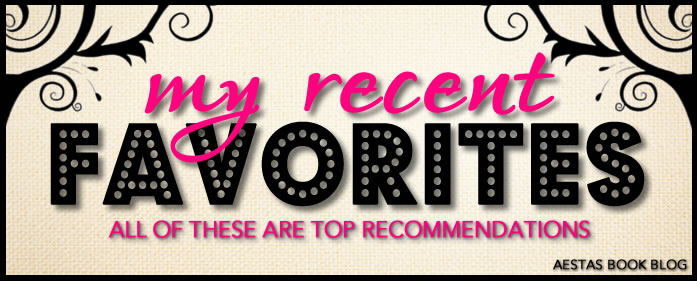 Beyond What Is Given by Rebecca Yarros (Read My Review)
So, I've literally been meaning to read one of this author's books for over a year and I'm so glad I finally did because I loved it!!! I finished reading this book with my heart racing and SO full of happy feels!!! Even though the story started a little slow and on the light side, oh-my-gosh did it ever get ANGSTY!!!!! There was this whole complex "situation" going on that kept me flipping pages like crazy!!!!!! And I loved that the story kept surprising me too!! If you're looking for a romance with a swoony, sexy Alpha hero with a heart-breaking past and quite a unique storyline, then definitely try this book!! (military romance)
Night Road by Kristin Hannah (Read My Review)
5 STARS!!!!! My God, after finishing this book, I feel like I've been through some kind of emotional marathon. My heart is racing. I feel out of breath. There are tears in my eyes. AND I LOVED THIS BOOK!!!!! It's not a romance in the sense that the guy-meets-girl isn't the sole focus, but the heart of the story is ALL about different relationships and there IS a love story in it. SUCH an intensely beautiful, heart-wrenching love story (like the kind of love that is always in your heart even if it can't always be acted on) and just… ALL THE FEELS!!!! Holy wow, this author can WRITE like you wouldn't believe. I loved it. *deep breath* LOVED IT.
Every Wrong Reason by Rachel Higginson (Read My Review)
WOW!! What a BEAUTIFUL book! I loved every word and am sitting here wiping away the happy tears. It was such a powerful, emotional, and deeply profound journey. This story OWNED my heart. I was SO emotionally connected on every page and just FELT so much for it. It was raw and honest, but passionate and heart-felt. I cried, I hoped, I swooned, I was rooting for this couple so hard. The writing was just GORGEOUS (I have endless quotes highlighted) and I especially loved that this author showed a very rarely-seen side of contemporary romance by tackling both the subjects of marriage AND divorce… [standalone romance]
Hollywood Dirt by Alessandra Torre (Read My Review)
I totally LOVED this standalone "opposites attract" Hollywood romance!! It was SEXY, fun, and fantastically well written (seriously, such STRONG writing), with an intense hate-to-love romance that made my heart race!! The perfect balance of ANGST, HUMOR, and HOTNESS!!! I laughed, I swooned, I couldn't stop reading. The hero is a world-famous superstar actor and the heroine is a girl from a small-town. Their worlds collided after he read a book about her town and decided to make a movie about it… "From the start, I knew he was trouble. For our town. And for me… Sometimes, opposites just aren't meant to attract."
Grayson's Vow by Mia Sheridan (Read My Review) 
In Mia Sheridan's latest new standalone (inspired by the Libra sign), she tells an unconventional yet passionate love story that grew out of the most unlikely circumstance. While her previous books are more serious in tone and often even heart-wrenchingly emotional, Grayson's Vow was a little on the lighter side and showed a new side to her writing. What began as a marriage of convenience turned into a love that would last a lifetime. I was hooked from the first few pages, and now, having finished it, I can absolutely call this a new recommendation!
Heart-Shaped Hack by Tracey Garvis Graves (Read my Review)
This book had me laughing, smiling, and SWOONING non-stop!! I appreciated so much that there was literally no stupid drama. It was just this gorgeous romance with two people who fell madly in love and did everything they could to STAY together. There were definitely heart-stopping moments (omg 70%!!!!) but I totally loved the ride!! Plus, there was so much FANTASTIC banter (I have so many highlights!!) and sexy ROMANCE that it was an awesome, HEART-WARMING read mixed with a little mystery because the hero had a whole secret identity that the heroine didn't know about at first… Definitely a top favorite!
Sustained by Emma Chase (Read my Review)
If you're a fan of stories with heroes/heroines with kids, then you HAVE to get this!! The heroine is the legal guardian of her late brother's six kids, and the hero is roped into her life after a chance encounter with her… and now he just can't stop thinking about her. OMG this book is just HILARIOUS!!! The scenes with the kids are ADORABLE!!! And it's told from the guy's POV which is pure GOLD!! It was hilariously funny, sexy, romantic, heart-warming, and kinda badass with that lawyer stuff too. Best of all, you can read it as a standalone romance!
Worth It by Linda Kage (Read my Review)
If you're a fan of heart-meltingly sweet bad boys, tortured heroes, forbidden romances, and intense second chance love stories, then you HAVE to try this!!! I read the whole book from start to finish in one non-stop sitting because I honestly just COULD NOT PUT IT DOWN!!! It's well-written, full of feeeeeeels, and kept my heart racing!! You can easily read this as a complete standalone and it's totally a new TOP FAVORITE recommendation!!! Note: each book in the series is about a different couple and written in a way that each one can be read totally alone.
Throttled by Elizabeth Lee (Read my Review)
Second chance romance fans, this book was awesome!! Ahhh, I couldn't stop smiling after I finished it!!!! It had ALL THE FEELS! The hero was a famous Motocross racer who returns to his hometown to realize that the girl he left behind when he went to follow his dreams still holds his heart and this time around, he was willing to do everything and anything in his power to win back her trust and prove that he still loves her more than anything. I loved him, I loved her, I loved them, I loved the whole story. — It's the first standalone in a series of standalones.
The Paper Swan by Leylah Attar (Read my Review)
I LOVE LOVE LOOOOOVED THIS BOOK!!! Fierce, powerful, and absolutely breathtaking, this beautifully-written book will sweep you away in an epic love story that spans years and lasts a lifetime. The Paper Swan is a must-read for any romance readers who are searching for a completely unique story that'll captivate you from start to finish. While the twists and turns are intense, gritty, and sometimes even dark, this was actually one of the sweetest and most beautiful love stories I've ever read. I loved every word and HIGHLY recommend it! 5 STARS!!
Hawthorne & Heathcliff by R.K. Ryals (Read my Review)
What a BEAUTIFUL story!! I was wiping happy tears at the end! The UNIQUE feel originally grabbed my attention and the gorgeous writing hooked me. It's deeply introspective, almost poetic, but a very REAL, HEART-FELT story about an awkward girl with a past full of heartache and a good-looking boy she meets in high school who saw past her pain and, no matter what happened, he never gave up on her. This is their journey over 8 years of self discovery, first love, and second chances. I have almost 50 highlighted quotes in my book. It's YA/NA and totally non-formulaic. If you're in the mood for something different, try this!
Vanguard by CJ Markusfeld (Read my Review)
OMG!!!! I loooooooooooooved this gorgeous book!!!!!! From the moment I read the prologue, I was hooked and could NOT put it down even for a single minute!! I cried, laughed, swooned, was totally overwhelmed with emotion, and even had to take little "breathers" before turning the page because it could get literally that intense!!! It had ALL THE FEELS. This story was 100% unique and unlike any other I've ever read. It's a modern-day wartime love story with fantastic writing, a gripping and emotional tale, and an epic romance that kept my heart racing from start to finish. This was smart, intelligent romance!! Book HEAVEN!
Maybe In Another Life by Taylor Jenkins Reid (Read my Review)
SQUEEEEEE!!!! I LOVE LOVE LOVED this so freaking much!!! My gosh, that last 10% was seriously loaded with feels!! This was honestly one of the BEST BOOKS I've read this year. The story was unlike any other I've read, the writing was AMAZING, and it kept me glued to the page. It was totally unconventional and gave such a UNIQUE perspective on finding your soul mate and one true love. I cried, I laughed, my heart felt like it was bursting with emotions. I LOVED IT!!! 5++ STARS!!! — "I still love you," he says. "I've always loved you. I might never stop."
Rush by Emma Scott (Read my Review)
This was a really touching story! The first few chapters were a little slow but once they officially met, I was hooked. If you loved the "feeling" of Me Before You (minus the ugly-crying), then definitely try this! — The hero used to be a pro extreme sports athlete who was blinded and severely injured in a cliff diving accident. With his life and dreams shattered, he was left bitter and angry and shut himself away the world until the heroine arrived to work for him as a live-in assistant. She was a prodigy musician who'd suffering her own loss as well but they began to help each other heal as they fell unexpectedly in love…
The Strongest Steel by Scarlett Cole (Read my Review)

TATTOOED HERO FANS!!! I recently finished this great new book!! The sexy, tattooed hero had me swooooooooning!!! The heroine had survived an attack that left her back covered in scars and the hero was a talented tattoo artist whose specialty was inking over scars. When she shows up at his studio, he cant turn her down, and designs the perfect tattoo while fighting his intense feelings for her that grow with each tattooing session… This story was swoony, heart-meltingly romantic, a little suspenseful (her ex was a real piece of work), a lot sexy… with a hot, protective Alpha male hero!! (It's a standalone)
Ride Steady by Kristen Ashley (My Review)
Bad boy biker alert!! I LOVED THIS BOOK!!! 5 STARS!! (Chaos series)
"Once upon a time, she believed in happy endings. Money, marriage, motherhood: everything came easy… Now a struggling, single mom and stranded by a flat tire pondering her mistakes, when a vaguely familiar knight rides to her rescue on a ton of horsepower… In high school, he was a bad boy loner who put her on a pedestal… Today, he's a hard-bodied biker, and it's clear she's falling fast."
The Man I Love by Suanne Laqueur (Read my Review)
WOWWW!!! I recently read this and LOVED it!! The WRITING was truly exquisite! It was a very slow-building, detailed story, but one where EVERY detail matters. Everything was connected and had DEPTH. It was vivid and powerful and completely UNIQUE. It told a love story that spanned 10-15 years, but didn't follow ANY rules. Normally that would be scary to me but the way that everything was portrayed made me really *get* where these characters came from. And I was honestly blown away by how much I FELT and how BEAUTIFULLY it was written. It's like I lived the story with them. It just felt REAL. Highly recommended!
Never Let You Go by Katy Regnery (Read my Review)
HOLY HELL!!! I read reading this in one non-stop sitting because I could NOT put it down. I mean seriously… THE ANGST!!!!! Gah. *clutches heart* It'll be a while before my heart rate to go back to normal, but WOW, it was unputdownable!!! It felt like I barely blinked or stopped to breathe because I was flipping the pages so fast…… It was sweet and romantic, heart-breaking and painful, angsty as all freaking hell, and really just a gorgeous story of UNDYING LOVE!!! The story was unique and it's a complete standalone so if you're looking for a new read, try this!
King by T.M. Frazier (Read my Review)
Holy wow, I totally LOVED this book!! Dark and gritty, sweet and sexy, raw and shocking, and utterly addictive, with an unapologetic, badass Alpha male hero and unexpected twists that I never saw coming!! I highly recommend it!!
— Homeless. Hungry. Desperate. Doe has no memories of who she is or where she comes from…A notorious career criminal just released from prison, King is someone you don't want to cross. When they come crashing together, they will have to learn that sometimes in order to hold on, you have to first let go.
A Pound of Flesh by Sophie Jackson (Read my Review)
SQUEEEEEEE!!!!! I absolutely LOOOOOOOVED this book!!! If you love SEXY BAD BOY heroes and unique love stories, then you have to try this!!!! The thrill of their forbidden romance kept my heart RACING the whole way through. I swooned over their love for each other, and really appreciated the way there was no 'stupid' drama. And now I just can't stop smiling because the story was just so freaking GOOD!!!! I adored it!!! It's about a "strong-minded prison tutor who discovers that her sexy bad-boy student is far more than he appears to be…"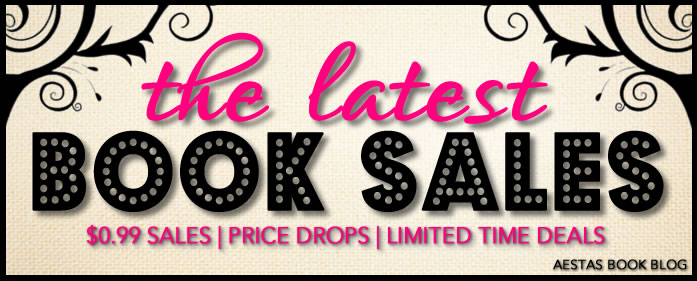 Note: Sales are updated daily! And are limited time only!
Pricing may not be consistent internationally. Product prices and availability are accurate as of the date/time indicated and are subject to change. Any price and availability information displayed on Amazon.com at the time of purchase will apply to the purchase of this product.
_______________________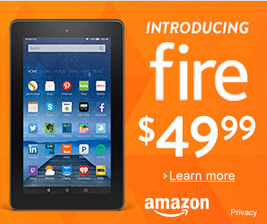 AMAZING eREADER SALE PRICE (JUST RELEASED): 
WOAHHH!!! Amazon has a Kindle Fire tablet going for ONLY $49.99!! Plus, it has new features (listed at that link)!! This item has now been released (YAY!!) and is available for purchase at the low price!!! If you've been wanting a new eReader, this is a great deal and it would even make an awesome Holiday gift!
*** And, if you buy five Fires, you get the sixth free with code: FIRE6PACK
_______________________
Books with a star (★) are ones I've read and loved.
The newest additions to the list are usually near the top.
*** UPCOMING FAVORITE ***
WOWWWWWWWW!!!! I recently read an advance copy of this STUNNING book. It blew me away!!! I read it in one sitting with my heart racing the whole time!! The story was SO unique and unexpected that it took me completely by surprise over and over again!! I swooned, I fell in love, my heart was broken, and then healed again. And THE TWIST!!!!! Holy hell, that twist!!! Total shocker but I LOVED the direction it spun the story in. This book was perfect from cover to cover and definitely one of the BEST BOOKS of the year!! It's a standalone and just trust me and pre-order a copy!! You'll want to read this the MOMENT it's live!!!
Standalone contemporary romance (not part of a series). 5 stars!
Fallon meets Ben, an aspiring novelist, the day before her scheduled cross-country move. Their untimely attraction leads them to spend Fallon's last day in L.A. together, and her eventful life becomes the creative inspiration Ben has always sought for his novel. Over time and amidst the various relationships and tribulations of their own separate lives, they continue to meet on the same date every year. Until one day Fallon becomes unsure if Ben has been telling her the truth or fabricating a perfect reality for the sake of the ultimate plot twist…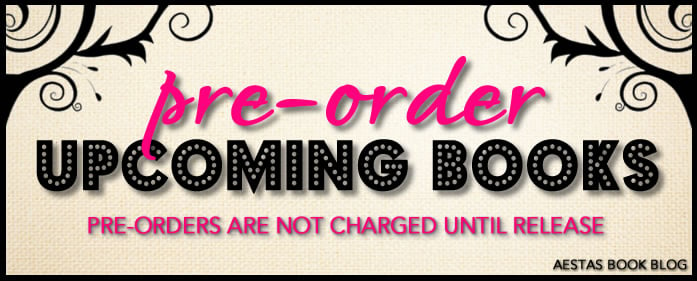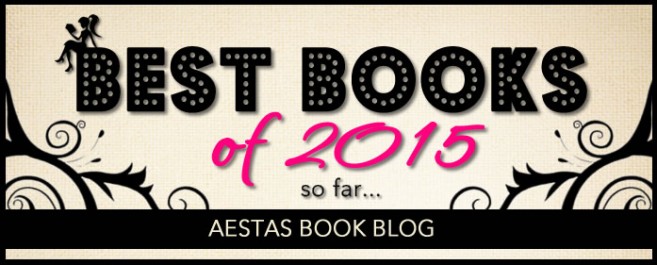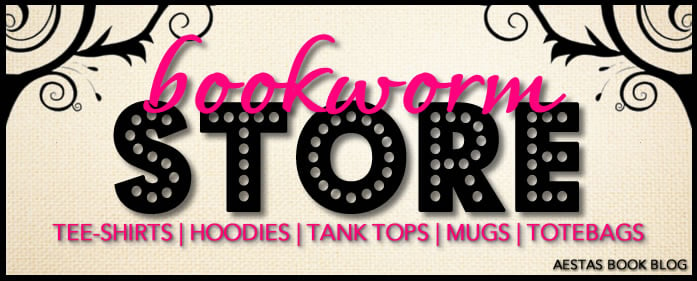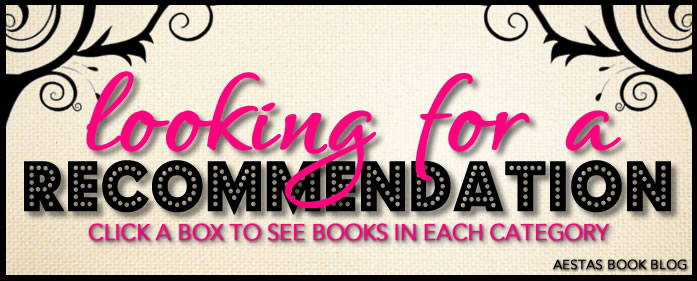 __________________________________
Let me know if there are any other books you're loving right now too!!