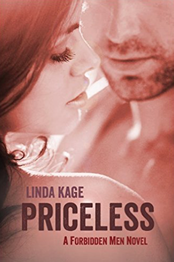 Hey everyone!! 😀 There are a whole lot of new releases this week to keep you busy this weekend! Charged by Jay Crownover (opposites attract romance), Priceless by Linda Kage (friends-to-lovers), Until June by Aurora Rose Reynolds (second chance military romance), Glass Ceilings by A. M. Madden (secret baby), Easy For Keeps by Kristen Proby (he falls for a single mom), Sugar Daddy by Sawyer Bennett (revenge leads to love), WALK by Cora Brent (sexy damaged hero), For 100 Days by Lara Adrian (billionaire romance), and so many more listed below!!!
Also wanted to say that I snuck a peek at the first few chapters of Priceless by Linda Kage late last night and I'm kind of hooked on all the sweetness and swoon! I've read two other books by this author (they're all standalones) and she tends to have a great balance of heartache and romance and I've been hearing great feedback about this book!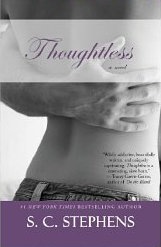 Also, in exciting sales news… Thoughtless by SC Stephens (my review) is currently on a rare sale for $1.99 (reg. $7.99)!!! This is one of my all-time favorite angsty rock star romances with one of the most swoon-worthy heroes ever — KELLAN KYLE. And Beautiful Disaster by Jamie McGuire is also currently on a rare sale for $1.99 (reg. $7.99) too. If you're a fan of bad boy romance, this is one of the original New Adult romance must-reads!! Everyone has to meet TRAVIS MADDOX!
IDOL by Kristin Callihan was just announced and it's coming out soon!!! It's a new rock star romance that I can't wait to read! I love this author's writing! Be sure to pre-order a copy! — "He could be mine if I dare to claim him. Problem is, the world thinks he's theirs."
KNOT by M. Mabie was just announced!! Can be read as a complete standalone contemporary romance, but is also a spin-off of the angsty Wake Series (but you don't have to read them first). — "I ruined him. I keep coming back."… "I broke her heart. I can't let her go."
The Deep End by Kristen Ashley  was announced!!! KA is the queen of Alpha romance and this is different than her usual because it has an Alpha SUB hero!! — "Enter a decadent sensual world where gorgeous alpha males are pleasure slaves committed to fulfilling a woman's every desire…"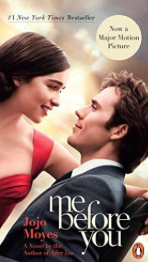 Also….. OMG!!!! The Me Before You movie will be out in theaters next week!! I absolutely LOVED this book (even though you'll definitely need tissues while reading) and if anyone hasn't read it yet, now would be the perfect time to read it before the movie releases! You can either grab the Kindle version here or get the new movie tie-in paperback for almost half the price! Also if you're feeling nervous about the story, you can check out my review! This is one of my top favorites! — "I had a hundred and seventeen days in which to convince Will Traynor that he had a reason to live."

NEW (ARC) REVIEW: One True Loves by Taylor Jenkins Reid (Read my Review)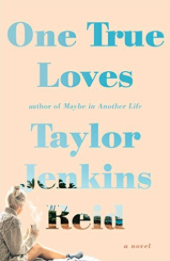 This is one of those stories that'll tear your heart in two directions as you read but ultimately lead you to the exact right place. A bittersweet and yet deeply heart-warming romance that takes a really unique look at the concept of true LOVE!! It'll be out soon so be sure to pre-order a copy!
It has always been him.
My whole life.
It has always, always been him.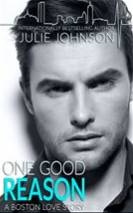 NEXT WEEK'S BOOKS (PRE-ORDER NOW): We have a seriously exciting line-up of books releasing next Monday/Tuesday! If you pre-order any of the ones you want to read, they will automatically download to your eReaders as soon as they go live (you're not charged until release)!

6 RECENT RECOMMENDATIONS: (Find more here)
WEEKLY NEW RELEASES RECAP

HOT NEW RELEASES (NOW LIVE):  
…