**** NEW LIST JUST POSTED ***** Hey everyone!! This is a brand new Weekly List for the week of October 12th and I know it might similar to the old one, but if you scroll down, you'll see that it's all new books!! Happy reading 😀 (NOTE: I'll be adding more books over the next 24 hours so check back!)
TOP RECOMMENDATION (JUST RELEASED):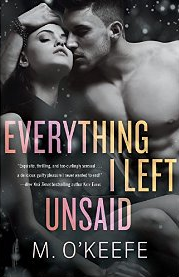 SQUEEEE!!!!! I just finished Everything I Left Unsaid by M. O'Keefe, and LOOVED it and can't wait for the next one. It was HOT HOT HOT… with it's sexy mysterious hero, strong feisty heroine, and uniquely captivating story, I was addicted from start to finish!!! Seriously though, the hero was just the kind of guy I fall in LOVE with most… scarred and sexy … just mysterious enough to keep me wondering, just tortured enough to tug my heart strings, just sweet enough to make me swoon, just dangerous enough to give him an edge, but with that possessive and protective edge that defines him as an ALPHA male. I loved him, I loved her, and I loved the book!! It's a "gritty and erotic romance" where "a phone call from a mysterious stranger is picked up by the wrong woman and ignites a dangerous game of seduction." The story is really UNIQUE! Be sure to check out the blurb and grab a copy or read my review!!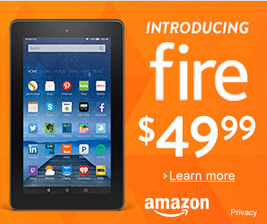 AMAZING eREADER SALE PRICE: 
SO COOL!!! Amazon has a Kindle Fire tablet going for ONLY $49.99!! Plus, it has new features (listed at that link)!! This item has now been released (YAY!!) and is available for purchase at the low price!!! If you've been wanting a new eReader, this is a great deal and it would even make an awesome Holiday gift!
*** And, if you buy five Fires, you get the sixth free with code: FIRE6PACK
*** WEEKLY HIGHLIGHTS & RECAP ***

HOT NEW RELEASES (NOW LIVE): 

NEW NOVELLA RELEASES:  (I separated these to avoid confusion over length)

6 LATEST TOP RECOMMENDATIONS:  
All of these books can be read as standalones and are ones I've most recently read and fallen in love with. If you're looking for a personal recommendation from me, these are my latest favorites! (more here)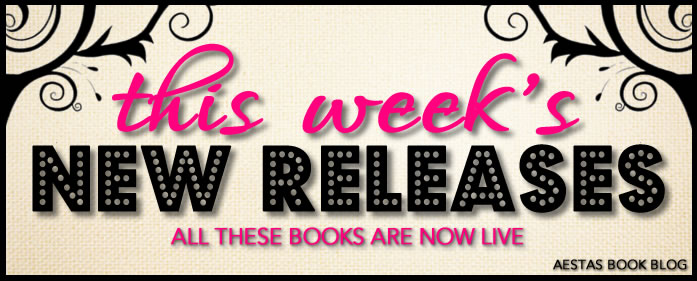 Everything I Left Unsaid by M. O 'Keefe — New Release!!
TOP RECOMMENDATION:  I LOVED THIS BOOK!!!! It's an "erotic romance where a phone call from a mysterious stranger is picked up by the wrong woman and ignites a dangerous game of seduction." — "I didn't think answering someone else's cellphone would change my life. But the stranger with the low, deep voice on the other end of the line tempted me, awakened my body, set me on fire. He was looking for someone else. Instead he found me. And I found a hot, secret world where I felt alive for the first time… He made me feel safe. Desired. Compelled. Every dark thing he asked me to do, I did. Without question. I longed to meet him, but we were both keeping secrets. And mine were dangerous…"
Hard To Break by Bella Jewel — New Release!!
Standalone romance with a hero who is hiding a secret…
— She has spent her whole life working in her dad's garage [but] her world is turned upside down when her beloved garage is bought by none other than world famous, sexy as sin, custom car builder, Tazen Watts. He's the one man she can't stand…even though he makes her hotter than a high performance engine in top gear… There's a spark between them that she's finding hard to ignore [and] she's determined to prove her talent is as impressive as her sassy mouth. When she finds out Tazen is hiding a secret that could bring down his career and everyone involved in it, she wonders: is falling for him is going to be worth the risk?
The Fifteenth Minute by Sarina Bowen — New Release!!
This is the latest standalone in the Ivy Years! The heroine is famous… — She's never lived a normal life. She hasn't been to school since kindergarten. And getting close to anyone is just too risky — the last boy she kissed sold the story to a British tabloid. But she can't resist trying to get close to the hot, broody guy who spins tunes for hockey games in the arena. Something's haunting his dark eyes, and she needs to know more. [But] he can't get close to Lianne, and he can't tell her why. And the fact that she seems to like him at all? Incredible.
Vivid by Jessica Wilde — New Release!!
Military romance standalone with a blind hero! — "He went through a hell that no one could possibly imagine. He fought to protect his country, his family, and the men standing at his side, but it wasn't just being a soldier overseas that changed him. He watched his friends die in front of him, felt indescribable pain, and lost his sight in the very same moment… Badly injured, blind, and angry, he's done with war, but now he's fighting his own battle… spending his days and nights in a thick darkness… Until she walks into his life and his broken eyes open to a woman that changes everything for him."
Breaking Him by RK Lilley — New Release!!
"A scorching new series with melt-the-pages tension and all-consuming angst. It's love, it's war and it's Scarlett and Dante's story." — "She'd always dreamed big. She was headed straight for Hollywood. Destined for greatness. But in her wildest dreams she never imagined she'd be broke and single at twenty-eight, doling drinks at thirty-five thousand feet. She was a glorified waitress in the skies. It had been years since she'd seen him. But one day, there he sat, gazing intently at her, ready to set everything ablaze once more. He wanted her. Again. Sure, she'd play along…but this time, it was his turn. She was breaking him. After all, love is war."
Betrayal by Aleatha Romig — New Release!!
A dark romance with "a sexy, new dominant hero who knows what he wants, and a strong-willed heroine who has plans of her own…" — "He is wealthy, confident, and decisive—he knows what he wants. From the first time he sees her at an exclusive resort, he knows he wants her. Although he is usually the one to make the rules, together they agree on one: One week. No more… When betrayal comes from those closest to her, she must decide how far she is willing to go to survive. Choices are not always easy, especially when they involve the heart, body, and soul. After all… some rules are meant to be broken."
Dirty Lies by Emma Hart — New Release!!
Rock star romance fans, this heroine is in a pretend relationship with a famous drummer! — "He's the perfect rebound guy after she catches her asshole ex-boyfriend with his hands down some other girl's pants. The world-famous drummer isn't shy about his preference for no-strings-attached relationships, so she takes him up on his simple proposal: One night of fun. Hot sex. Zero expectations… But when he saves her from her ex-boyfriend by insisting the two are dating, the band's manager convinces them to keep up the charade in the hopes of re-inventing the band's image as lovable bad boys. Now all they have to do is put on a very public show to convince everyone their affection is real…"
Lev by Belle Aurora — New Release!!
This appears to be a standalone! — "From the moment he spots the young woman hiding behind her hair in the middle of the gentleman's club, he can't take his eyes off of her. For the very first time in his life, he is affected. Having been told his entire life that he can't process or understand emotion, he considers it a big deal…. When she gets caught red-handed with a wallet that isn't hers, she falls apart. She's tired, lonely and hasn't eaten in days. He offers her an ultimatum… A nice warm bed, a hot meal and a job, or the cops… She takes her chances with him. After all, a person with nothing has nothing left to lose."
Endless Possibility by Emma Scott — New Release!!
This is the novella follow-up and companion to one of my FAVORITE books this year, Rush (My Review). It is not meant to be read as a standalone (Rush comes first) and it tell's Noah's POV. He's the hero of Rush — a famous extreme sports player who was left blind after an accident, and then fell in love unexpectedly with this new live-in assistant. Endless Possibility is the final chapters in a love story about acceptance, peace, and the bond between two souls who have found their equal in each other, and the happily ever after they both deserve.
Major Misconduct by Kelly Jamieson — New Release!!
Hockey romance fans, this player is falling for his teammate's sister who is also his new roommate! — As the captain of the team, Marc Dupuis is all business. The apartment he shares with his teammate and best friend, Duncan, is a refuge from the pressures of fame. But when the sexiest woman he's ever seen interrupts his early morning coffee wearing only a skimpy cami and matching panties, Marc can't exactly say he minds. Their chemistry is off the charts. Unfortunately, she's Duncan's little sister—and she's moving in…
See Me by Nicholas Sparks — New Release!!
New standalone romance, "rich in emotion and fueled with suspense"! — Colin Hancock is giving his second chance his best shot. With a history of violence and bad decisions behind him and the threat of prison dogging his every step, he's determined to walk a straight line… Maria Sanchez is the picture of conventional success. With a degree from Duke Law School and a job at a prestigious firm in Wilmington, she is a dark-haired beauty with a seemingly flawless professional track record. And yet Maria has a traumatic history of her own… A chance encounter on a rain-swept road will alter the course of both Colin and Maria's lives, challenging deeply held assumptions about each other and ultimately, themselves. As love unexpectedly takes hold between them, they dare to envision what a future together could possibly look like… until menacing reminders of events in Maria's past begin to surface.
Slow Play by Monica Murphy — New Release!!
This is a standalone romance within the The Rules series.
— He's the player of all players… Tristan Prescott is everything Alex is trying to avoid. A seemingly egotistical, lazy, rich jerk, she dumps her beer on his head when he comes on to her one night at a party. This only spurs Tristan into action. He loves nothing more than a challenge. And the beautiful Alex is exactly the type of challenge that intrigues him. Despite her reluctance, Alex finds herself quickly involved with Tristan. Underneath that playboy exterior is a good guy, a sweet and sexy guy who she is undoubtedly falling for. What they both don't realize is the actions of Alex's parents are the reason for so much tragedy in Tristan's family. And when Tristan discovers who Alex and her family really is, can he forgive and forget?
Written In Ink by Carrie Ann Ryan — New Release!!
Tattooed hero alert! This is a standalone in the Montgomery Ink series, "where the quiet, inked Montgomery finds his match in the woman with a fiery passion and a past full of secrets." — There's nothing worse for a writer than missing a deadline. For Griffin Montgomery, his failure to do what he loves comes at a blow. He didn't understand how it was affecting his life until his well-meaning family intercedes. His sisters have hired him a new personal assistant and he's outraged–that is, until he sees who it is… Though the two begin a tentative but explosive relationship, they know it can't last forever. Neither of them are made for the long haul when it comes to love and romance. When the demons from Autumn's past find her and put both their lives at risk, Griffin will stop at nothing to protect her. In the end, though, he'll be the one who needs a second chance…
Kissing Her Crazy by Kira Archer — New Release!!
This appears to be readable as a standalone romance!
— The heroine is a single mom who "just wants to relax at the 5-star resort where her brother is getting married. Oh, and figure out how to make one of her businesses successful enough to support her son. Her focus is thrown out of whack when the twin brother of her new sister-in-law, swims to her rescue at the hotel pool… He's disillusioned with his wealthy, playboy lifestyle and wants nothing more than to bring some meaning and purpose to the charity he runs. When he rescues her from a case of heat exhaustion and meets her son, he has no idea the answer to his problems might have just fallen in his lap. Literally…"
Wedding Date For Hire by Jennifer Shirk — New Release!!
She hires him to be her date… but he's not who he says he is!
— "She's single, between jobs, and (oh, the shame) lives with her mother. To make matters worse, she's the maid of honor for her sister's wedding, and desperately needs a date. If she can't find a boyfriend, she'll do the next best thing… Hire one…. Trent isn't actually part of [the dating service]. He's just doing a favor for his cousin, but one look at the blonde who hired him, and he's totally hooked. Now she thinks that the attraction sizzling between them is just "part of the package." And he's is running out of time to prove to her that her date-for-hire might just be her happily-ever-after…"
Your Gravity #1 by LG Castillo — New Release!!
Student/teacher romance fans, this is the first in a 3-part serial!
— Like any determined college student, nothing is going to stop Nicole from following her dreams and achieving the goals she set. But when she meets sexy and brooding Professor Cooper, her world is tilted off its axis. Despite his sullen and distant demeanor, Nicole can't deny the pull she feels toward him, almost as if nature itself has plans for them. Refusing to give in to her intrigue, Nicole tries to keep Cooper out of her head. But she can't fight the desire and draw she has toward him, especially when that pull takes her breath away.
Unforgettable by KM Scott — New Release!!
This is a spinoff novel from the Heart of Stone series.
— What do you do when the one you love is the one you shouldn't want? She thought she found real love with Gage, but it all ended one night with a phone call. Now she's got a chance to have the life she's always wanted with a man who can give her everything. All she needs to do is forget about Gage and she can be happy. The problem is she can't forget the one man who loved her unlike anyone else ever had. They'll have to put the past behind them if they ever want to have a future, but the past isn't going away that easy.
Imperfect by Cherry Shephard — New Release!!
I *think* this can maybe be read as a standalone… — "The army is his life, his men are his family. So when an injury sends him home from Afghanistan, the nightmares of what he's witnessed can no longer be kept at bay. The alcohol he drowns himself in every night only sinks him further into depression's abyss. Waking after one of his benders, he's greeted by [the heroine] and one destroyed bar. [The bar] was meant to be her escape. A new start away from an abusive relationship. But all it has brought her is debt collectors threatening to destroy her. The last thing she needs is a handsome, angry soldier to distract her…"
Just One Kiss by Jami Wagner — New Release!!
A second chance romance… — A first kiss is hard to forget — and hers just walked into the bar where she works and isn't planning to leave anytime soon… Ethan Connelly has spent most of his adult life trying to be accepted by his father, and now he has the chance to make him proud. He's also just stepped into another chance with the girl who got away. Deciding who matters most to him isn't an easy choice. If he picks his father, he'll lose her again—if he picks her, everything he's worked for will be for nothing.
Truly Madly Famously by Rebecca Serle — New Release!!
Hollywood romance, sequel to Famous in Love.
— After being plucked from obscurity, Hollywood's newest It Girl, Paige Townsen, has a blockbuster film to her name and Rainer Devon on her arm. But being half of the world's most famous couple comes with a price. No matter where Paige goes, someone is always watching. Soon she finds herself dodging photographers; hiding her feelings for her other costar, Jordan Wilder; and weathering tabloid scandals that threaten to tear her and Rainer apart — and end her career as quickly as it began…


Note: there are more new releases than just these, but these are the ones I chose to highlight here. For the full list, just scroll back up to the "Recap" section at the top and click on any that sound good to you! 😀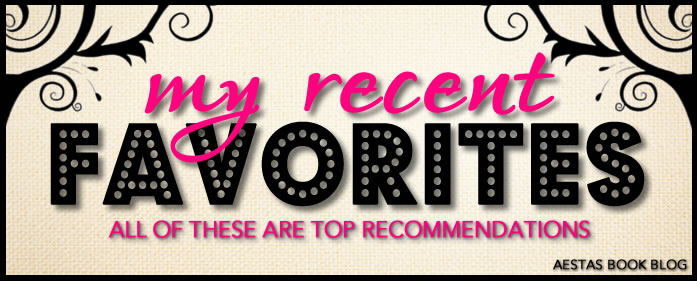 Pretty Girls by Karin Slaughter (Read my Review)
HOLY HELL!!! This was an awesome book! It went waaaaay the freaking hell outside of my "usual" reading preferences. The genre is more of a crime thriller (no romance) which I almost never read but this particular blurb really grabbed me. So I opened the book. By the end of the prologue, I had CHILLS running through me and tears in my eyes…. So, I had to read it!!! And honestly I loved it!! But you guys, it is NOT for the faint of heart. The story starts out small but the "mystery" just gets deeper and deeper and deeper. And every new thing you discover is this whole other level of creepy. It has fantastic writing and even though it's totally not a genre I usually read, I'd definitely recommend it as an amazing crime thriller!
Beyond What Is Given by Rebecca Yarros (Read My Review)
So, I've literally been meaning to read one of this author's books for over a year and I'm so glad I finally did because I loved it!!! I finished reading this book with my heart racing and SO full of happy feels!!! Even though the story started a little slow and on the light side, oh-my-gosh did it ever get ANGSTY!!!!! There was this whole complex "situation" going on that kept me flipping pages like crazy!!!!!! And I loved that the story kept surprising me too!! If you're looking for a romance with a swoony, sexy Alpha hero with a heart-breaking past and quite a unique storyline, then definitely try this book!! (military romance)
Night Road by Kristin Hannah (Read My Review)
5 STARS!!!!! My God, after finishing this book, I feel like I've been through some kind of emotional marathon. My heart is racing. I feel out of breath. There are tears in my eyes. AND I LOVED THIS BOOK!!!!! It's not a romance in the sense that the guy-meets-girl isn't the sole focus, but the heart of the story is ALL about different relationships and there IS a love story in it. SUCH an intensely beautiful, heart-wrenching love story (like the kind of love that is always in your heart even if it can't always be acted on) and just… ALL THE FEELS!!!! Holy wow, this author can WRITE like you wouldn't believe. I loved it. *deep breath* LOVED IT.
Every Wrong Reason by Rachel Higginson (Read My Review)
WOW!! What a BEAUTIFUL book! I loved every word and am sitting here wiping away the happy tears. It was such a powerful, emotional, and deeply profound journey. This story OWNED my heart. I was SO emotionally connected on every page and just FELT so much for it. It was raw and honest, but passionate and heart-felt. I cried, I hoped, I swooned, I was rooting for this couple so hard. The writing was just GORGEOUS (I have endless quotes highlighted) and I especially loved that this author showed a very rarely-seen side of contemporary romance by tackling both the subjects of marriage AND divorce… [standalone romance]
Hollywood Dirt by Alessandra Torre (Read My Review)
I totally LOVED this standalone "opposites attract" Hollywood romance!! It was SEXY, fun, and fantastically well written (seriously, such STRONG writing), with an intense hate-to-love romance that made my heart race!! The perfect balance of ANGST, HUMOR, and HOTNESS!!! I laughed, I swooned, I couldn't stop reading. The hero is a world-famous superstar actor and the heroine is a girl from a small-town. Their worlds collided after he read a book about her town and decided to make a movie about it… "From the start, I knew he was trouble. For our town. And for me… Sometimes, opposites just aren't meant to attract."
Grayson's Vow by Mia Sheridan (Read My Review) 
In Mia Sheridan's latest new standalone (inspired by the Libra sign), she tells an unconventional yet passionate love story that grew out of the most unlikely circumstance. While her previous books are more serious in tone and often even heart-wrenchingly emotional, Grayson's Vow was a little on the lighter side and showed a new side to her writing. What began as a marriage of convenience turned into a love that would last a lifetime. I was hooked from the first few pages, and now, having finished it, I can absolutely call this a new recommendation!
Heart-Shaped Hack by Tracey Garvis Graves (Read my Review)
This book had me laughing, smiling, and SWOONING non-stop!! I appreciated so much that there was literally no stupid drama. It was just this gorgeous romance with two people who fell madly in love and did everything they could to STAY together. There were definitely heart-stopping moments (omg 70%!!!!) but I totally loved the ride!! Plus, there was so much FANTASTIC banter (I have so many highlights!!) and sexy ROMANCE that it was an awesome, HEART-WARMING read mixed with a little mystery because the hero had a whole secret identity that the heroine didn't know about at first… Definitely a top favorite!
Sustained by Emma Chase (Read my Review)
If you're a fan of stories with heroes/heroines with kids, then you HAVE to get this!! The heroine is the legal guardian of her late brother's six kids, and the hero is roped into her life after a chance encounter with her… and now he just can't stop thinking about her. OMG this book is just HILARIOUS!!! The scenes with the kids are ADORABLE!!! And it's told from the guy's POV which is pure GOLD!! It was hilariously funny, sexy, romantic, heart-warming, and kinda badass with that lawyer stuff too. Best of all, you can read it as a standalone romance!
Worth It by Linda Kage (Read my Review)
If you're a fan of heart-meltingly sweet bad boys, tortured heroes, forbidden romances, and intense second chance love stories, then you HAVE to try this!!! I read the whole book from start to finish in one non-stop sitting because I honestly just COULD NOT PUT IT DOWN!!! It's well-written, full of feeeeeeels, and kept my heart racing!! You can easily read this as a complete standalone and it's totally a new TOP FAVORITE recommendation!!! Note: each book in the series is about a different couple and written in a way that each one can be read totally alone.
Throttled by Elizabeth Lee (Read my Review)
Second chance romance fans, this book was awesome!! Ahhh, I couldn't stop smiling after I finished it!!!! It had ALL THE FEELS! The hero was a famous Motocross racer who returns to his hometown to realize that the girl he left behind when he went to follow his dreams still holds his heart and this time around, he was willing to do everything and anything in his power to win back her trust and prove that he still loves her more than anything. I loved him, I loved her, I loved them, I loved the whole story. — It's the first standalone in a series of standalones.
The Paper Swan by Leylah Attar (Read my Review)
I LOVE LOVE LOOOOOVED THIS BOOK!!! Fierce, powerful, and absolutely breathtaking, this beautifully-written book will sweep you away in an epic love story that spans years and lasts a lifetime. The Paper Swan is a must-read for any romance readers who are searching for a completely unique story that'll captivate you from start to finish. While the twists and turns are intense, gritty, and sometimes even dark, this was actually one of the sweetest and most beautiful love stories I've ever read. I loved every word and HIGHLY recommend it! 5 STARS!!
Hawthorne & Heathcliff by R.K. Ryals (Read my Review)
What a BEAUTIFUL story!! I was wiping happy tears at the end! The UNIQUE feel originally grabbed my attention and the gorgeous writing hooked me. It's deeply introspective, almost poetic, but a very REAL, HEART-FELT story about an awkward girl with a past full of heartache and a good-looking boy she meets in high school who saw past her pain and, no matter what happened, he never gave up on her. This is their journey over 8 years of self discovery, first love, and second chances. I have almost 50 highlighted quotes in my book. It's YA/NA and totally non-formulaic. If you're in the mood for something different, try this!
Vanguard by CJ Markusfeld (Read my Review)
OMG!!!! I loooooooooooooved this gorgeous book!!!!!! From the moment I read the prologue, I was hooked and could NOT put it down even for a single minute!! I cried, laughed, swooned, was totally overwhelmed with emotion, and even had to take little "breathers" before turning the page because it could get literally that intense!!! It had ALL THE FEELS. This story was 100% unique and unlike any other I've ever read. It's a modern-day wartime love story with fantastic writing, a gripping and emotional tale, and an epic romance that kept my heart racing from start to finish. This was smart, intelligent romance!! Book HEAVEN!
Maybe In Another Life by Taylor Jenkins Reid (Read my Review)
SQUEEEEEE!!!! I LOVE LOVE LOVED this so freaking much!!! My gosh, that last 10% was seriously loaded with feels!! This was honestly one of the BEST BOOKS I've read this year. The story was unlike any other I've read, the writing was AMAZING, and it kept me glued to the page. It was totally unconventional and gave such a UNIQUE perspective on finding your soul mate and one true love. I cried, I laughed, my heart felt like it was bursting with emotions. I LOVED IT!!! 5++ STARS!!! — "I still love you," he says. "I've always loved you. I might never stop."
Rush by Emma Scott (Read my Review)
This was a really touching story! The first few chapters were a little slow but once they officially met, I was hooked. If you loved the "feeling" of Me Before You (minus the ugly-crying), then definitely try this! — The hero used to be a pro extreme sports athlete who was blinded and severely injured in a cliff diving accident. With his life and dreams shattered, he was left bitter and angry and shut himself away the world until the heroine arrived to work for him as a live-in assistant. She was a prodigy musician who'd suffering her own loss as well but they began to help each other heal as they fell unexpectedly in love…
The Strongest Steel by Scarlett Cole (Read my Review)

TATTOOED HERO FANS!!! I recently finished this great new book!! The sexy, tattooed hero had me swooooooooning!!! The heroine had survived an attack that left her back covered in scars and the hero was a talented tattoo artist whose specialty was inking over scars. When she shows up at his studio, he cant turn her down, and designs the perfect tattoo while fighting his intense feelings for her that grow with each tattooing session… This story was swoony, heart-meltingly romantic, a little suspenseful (her ex was a real piece of work), a lot sexy… with a hot, protective Alpha male hero!! (It's a standalone)
Ride Steady by Kristen Ashley (My Review)
Bad boy biker alert!! I LOVED THIS BOOK!!! 5 STARS!! (Chaos series)
"Once upon a time, she believed in happy endings. Money, marriage, motherhood: everything came easy… Now a struggling, single mom and stranded by a flat tire pondering her mistakes, when a vaguely familiar knight rides to her rescue on a ton of horsepower… In high school, he was a bad boy loner who put her on a pedestal… Today, he's a hard-bodied biker, and it's clear she's falling fast."
The Man I Love by Suanne Laqueur (Read my Review)
WOWWW!!! I recently read this and LOVED it!! The WRITING was truly exquisite! It was a very slow-building, detailed story, but one where EVERY detail matters. Everything was connected and had DEPTH. It was vivid and powerful and completely UNIQUE. It told a love story that spanned 10-15 years, but didn't follow ANY rules. Normally that would be scary to me but the way that everything was portrayed made me really *get* where these characters came from. And I was honestly blown away by how much I FELT and how BEAUTIFULLY it was written. It's like I lived the story with them. It just felt REAL. Highly recommended!
Never Let You Go by Katy Regnery (Read my Review)
HOLY HELL!!! I read reading this in one non-stop sitting because I could NOT put it down. I mean seriously… THE ANGST!!!!! Gah. *clutches heart* It'll be a while before my heart rate to go back to normal, but WOW, it was unputdownable!!! It felt like I barely blinked or stopped to breathe because I was flipping the pages so fast…… It was sweet and romantic, heart-breaking and painful, angsty as all freaking hell, and really just a gorgeous story of UNDYING LOVE!!! The story was unique and it's a complete standalone so if you're looking for a new read, try this!
King by T.M. Frazier (Read my Review)
Holy wow, I totally LOVED this book!! Dark and gritty, sweet and sexy, raw and shocking, and utterly addictive, with an unapologetic, badass Alpha male hero and unexpected twists that I never saw coming!! I highly recommend it!!
— Homeless. Hungry. Desperate. Doe has no memories of who she is or where she comes from…A notorious career criminal just released from prison, King is someone you don't want to cross. When they come crashing together, they will have to learn that sometimes in order to hold on, you have to first let go.
A Pound of Flesh by Sophie Jackson (Read my Review)
SQUEEEEEEE!!!!! I absolutely LOOOOOOOVED this book!!! If you love SEXY BAD BOY heroes and unique love stories, then you have to try this!!!! The thrill of their forbidden romance kept my heart RACING the whole way through. I swooned over their love for each other, and really appreciated the way there was no 'stupid' drama. And now I just can't stop smiling because the story was just so freaking GOOD!!!! I adored it!!! It's about a "strong-minded prison tutor who discovers that her sexy bad-boy student is far more than he appears to be…"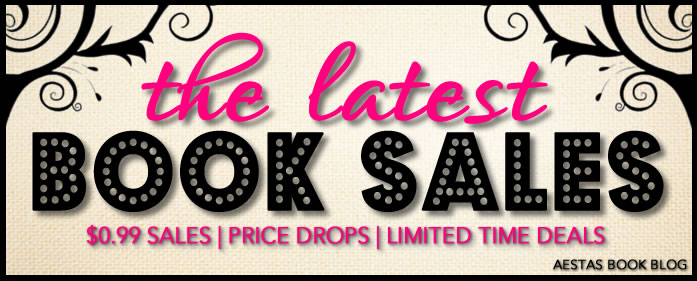 Note: Sales are updated daily! And are limited time only!
Pricing may not be consistent internationally. Product prices and availability are accurate as of the date/time indicated and are subject to change. Any price and availability information displayed on Amazon.com at the time of purchase will apply to the purchase of this product.
_______________________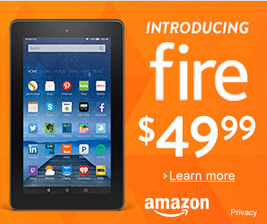 AMAZING eREADER SALE PRICE: 
WOAHHH!!! Amazon has a Kindle Fire tablet going for ONLY $49.99!! Plus, it has new features (listed at that link)!! This item has now been released (YAY!!) and is available for purchase at the low price!!! If you've been wanting a new eReader, this is a great deal and it would even make an awesome Holiday gift!
*** And, if you buy five Fires, you get the sixth free with code: FIRE6PACK
_______________________
Books with a star (★) are ones I've read and loved.
The newest additions to the list are usually near the top.
*** UPCOMING FAVORITE ***
WOWWWWWWWW!!!! I recently read an advance copy of this STUNNING book. It blew me away!!! I read it in one sitting with my heart racing the whole time!! The story was SO unique and unexpected that it took me completely by surprise over and over again!! I swooned, I fell in love, my heart was broken, and then healed again. And THE TWIST!!!!! Holy hell, that twist!!! Total shocker but I LOVED the direction it spun the story in. This book was perfect from cover to cover and definitely one of the BEST BOOKS of the year!! It's a standalone and trust me and pre-order a copy!! You'll want to read it the MOMENT it's live!!!
Standalone contemporary romance (not part of a series). 5 stars!
Fallon meets Ben, an aspiring novelist, the day before her scheduled cross-country move. Their untimely attraction leads them to spend Fallon's last day in L.A. together, and her eventful life becomes the creative inspiration Ben has always sought for his novel. Over time and amidst the various relationships and tribulations of their own separate lives, they continue to meet on the same date every year. Until one day Fallon becomes unsure if Ben has been telling her the truth or fabricating a perfect reality for the sake of the ultimate plot twist…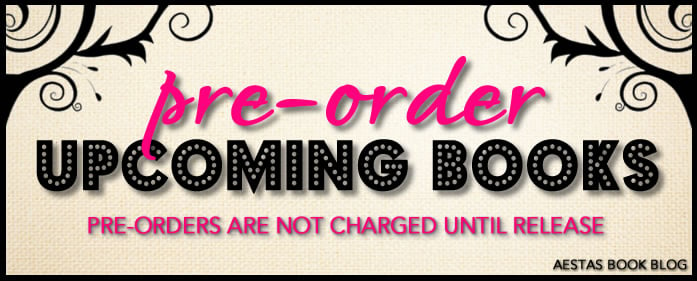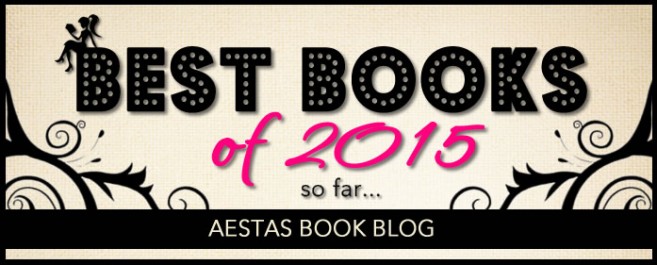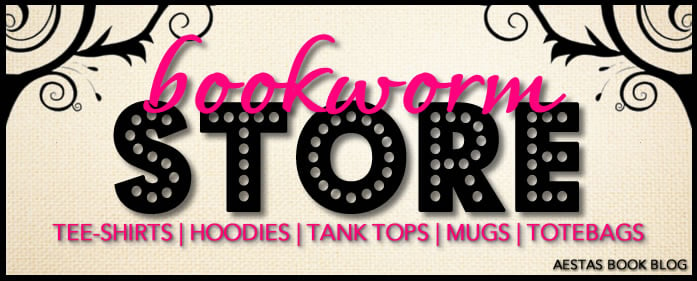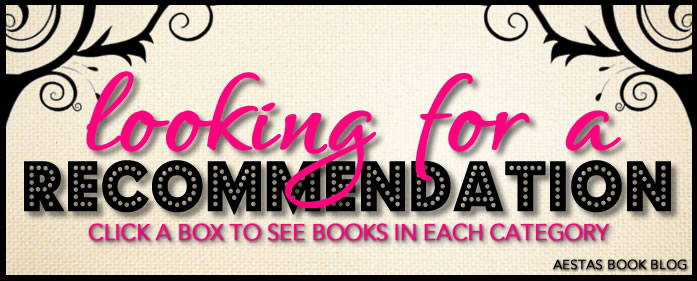 __________________________________
Let me know if there are any other books you're loving right now too!!