Beautiful. Powerful. Deep. Heart-wrenching. Believable. Uplifting. Unforgettable. A must-read!!
Wow. 5+ stars.
One of my favorite reads of the year!!!!!!
The Sea of Tranquility is a beautifully written, deep, heart-wrenching drama about two damaged teens surviving unchangeable tragedies, and devastating grief, hurt, and pain, learning to cope with them, accept them, and somehow finding healing, safety and finally happiness and love in each other along the way.
Its quiet and very, very slow building but it just felt SO real and believable. Without my even realizing it, this quiet book had me worked up to the point where my heart was pounding and felt like it was being being ripped out. The emotional punch took a while to build, but when it hit, it was huge and powerful and took my breath away.
This is not your typical romance where boy meets girl and they live happily ever after. I'd call it more of a character-driven drama with a bit of a YA romance in it. It highlights the realities, horrors and imperfections of life (and, yes, love) while still having a powerfully uplifting ending,
"My name is Nastya Kashnikov.
I was a piano-playing prodigy…
I was murdered two and a half years ago.
Discuss."
Nastya is a beautiful, bright seventeen year old girl struggling with having her dreams and life as she knew it shattered two years ago by a random act of violence. At her new school, she meets Josh, a guy who just wants to build things and be left alone, who everyone avoids and yet no one messes with. Surrounded by worlds of pain, death and self-imposed isolation, both of them have survived hurts no one their age should ever have been through and are both struggling with having survived and living with that pain every day.
One night, out on a run, Nastya ends up at Josh's house. He's there, in his garage that's filled with tools and wood and he's making something. For the first time in a long time, Nastya feels a connection of sorts with him and just sits down, quietly and watches him work. She keeps coming back every day and so begins their strange, yet beautiful relationship.
"When you look at her what do you feel? … Joy, fear, frustration, longing, friendship, anger, need, despair, love, lust."
"Yes."
"Yes, what?"
"All of it."
Its not romantic for a long time, but rather what built between them is a sort of companionship or friendship based on mutual understanding, empathy, and trust as they slowly open up and confide their secrets in each other.
"I know at that moment what he's given me…the knowledge that I am accepted here… He's given me a place to belong."
The thing I loved about Nastya was that she was fragile in some ways, but absolutely tough as nails in others. She wasn't helpless or frail, despite a part of her soul being broken. She was strong, intelligent, witty, perceptive and although she made choices that people around her didn't understand, they were her choices to make. She was sad and angry, dealing with a tragic act of random cruelty that took away her dreams. So she copes with it in the best way she knows how, by doing what feels right to her, not what anyone else wanted her to do. I loved that about her.
"Eventually, my body healed as much as it was going to. My mind started getting put back together, too. I think it's just that the pieces got put back a little out of order. It seems like the more my body healed, the more fractured my mind became, and there aren't enough wires and screws to fix the breaks in it."

"With any other girl I could probably pull the classic guy fail-safe of walking over and wrapping my arms around her and letting her put her head on my shoulder. It's cheap, but it works. Drew swear by it. But I'm afraid that in this particular instance it would result in one of two things: a string of innovative new expletives or her knee in my balls. My money's on the knee."
Josh was a beautiful character. Quiet, a bit of a loner, but deeply understanding, caring and protective. What I loved most about him was how strongly he respected her boundaries – giving her a safe zone to her be herself. The real her. The one she feels she has to hide from the world. Giving her the space and security of being able to share exactly as much or as little of herself as she wanted. No judgments. No questions. No obligations. He knew that she areas of her that were locked up in her hurt and he never pushed her outside her comfort zone, no matter how badly he wanted to know what happened to her.
"He needs to be able to fix things and make it all better; to believe that you're okay so that he can believe he's okay."
The book starts out quiet and somber. It is slow building in every possibly way. Nothing is rushed. And although I loved it, a part of me just wished something would happen because of how slowly the story built and the romance-story lover in me wanted them to become a couple sooner (their first date is at about 65%) but having finished it and looking back on the pacing of the story, I can understand why it was the way it was. In the end, the slowness contributed to how powerfully the ending hit. And the ending was really, really beautiful.
And by really, really beautiful, I mean that I read the last two words over and over again with tears in my eyes and my hand over my mouth. I literally just sat there crying, rereading the page, letting the powerful emotional punch hit me every time. (And don't go flipping to the back of the book to see what those words are! Seriously, you'll ruin the whole book if you do and there's no getting it back…)
The author is an amazingly gifted, brilliant storyteller. The book is worth reading for the writing alone. Her style is beautiful, evocative, poetic, and deeply meaningful. I'm very much looking forward to more of her work.
Absolutely everyone should read this book at some point in their lives. It was GORGEOUS and unforgettable. One of the most beautiful books I've ever read. Trust me, its totally worth it!
Rating: 5+ STARS! Standalone.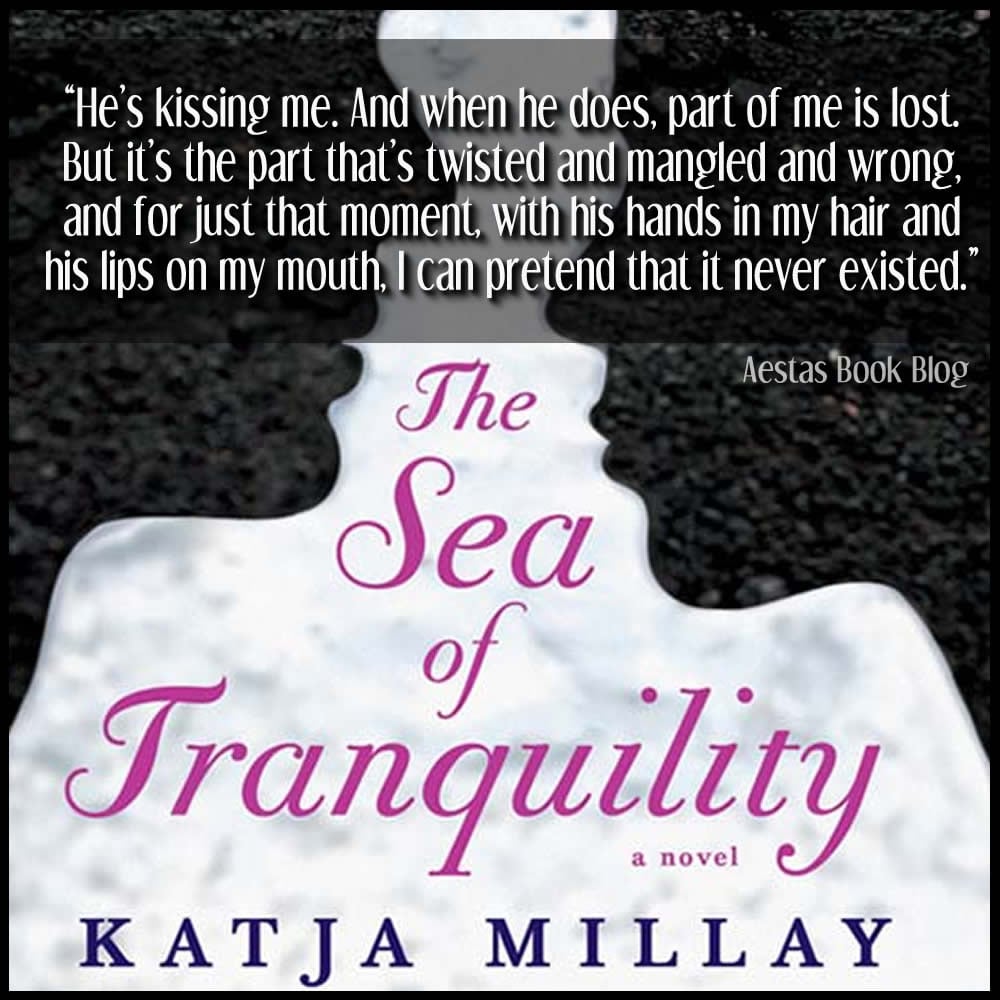 Giveaway now closed.