JUST ANNOUNCED: The Candle Palace by Devney Perry (Jamison Valley series)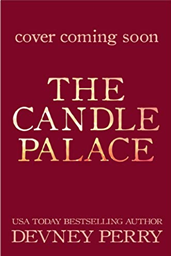 OMG. OMG. OMG!!! This brand new standalone in one of my FAVORITE series was just announced!!! I have loved EVERY SINGLE book in this series. Each one is about a different couple! — "Sometimes a single flame can ignite a love that lasts a lifetime. Milo Phillips knows the meaning of pain. Suffering through the most intense physical agony of his life, he's confined to a hospital bed to bear it alone. More than once, he wishes he'd died in the explosion that melted and mangled his skin. Darkness consumes him, snuffing all the joy in his life and leaving an empty hole in its place. But one day, a flicker of light sneaks into his hospital room, driving away some of the hopelessness. For the first time in months, pain isn't all he feels. The flicker's name is Sara Foster, his new nurse. Milo just hopes that Sara can see past his scars. Because underneath, his heart has begun beating again just for her." — Be sure to pre-order a copy! And check out the full series of standalones listed below!

RARE SALE & FAVORITE: Cuffed by K Bromberg (Read my Review)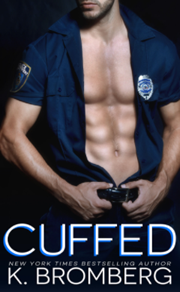 I LOVED THIS BOOK and it's on sale for a limited time right now!! — "I've always loved Emmy Reeves. That's why I'm shocked to see her all these years later. The shy girl I once knew is all grown up. Adventurous and full of life, she owns my heart now, just as much as she did back then. Convincing her of that is a whole different story. I'll give her the one night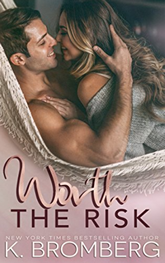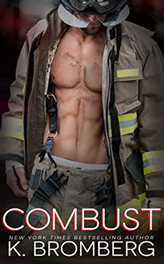 she asks for—like that's a hardship—but when it comes to letting her walk away after, she has another thing coming. There's no way in hell I'm letting her go this time without a fight." — Be sure to grab a copy while the sale lasts!! Also, if you loved that, the next 2 standalones are already available: Combust and Worth the Risk!
WEEKLY NEW RELEASES RECAP

HOT NEW RELEASES (NOW LIVE):  
…