BOOKWORM NEWS:

JUST ANNOUNCED/FOR CHARITY: AUSTRALIA: A Romance Anthology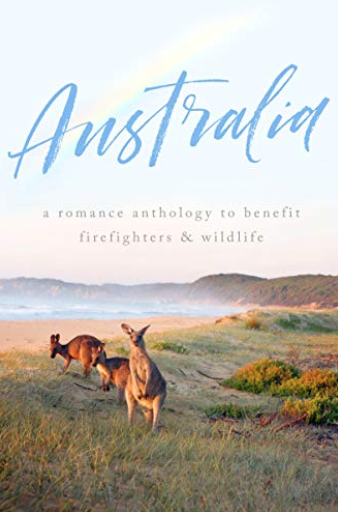 "A romance anthology with over THIRTY original, never-before-seen stories from bestselling and award-winning authors. Each piece was written for this anthology to benefit firefighters and wildlife in Australia. AUSTRALIA is only available for a limited time, so one-click your copy before it's gone. AUTHORS INCLUDE: Penny Reid, Meredith Wild, Carly Phillips, Sierra Simone, Emma Scott, Susan Stoker, Kennedy Ryan, Willow Aster, Skye Warren, Kylie Scott, Aleatha Romig, Willow Winters, AL Jackson, Julia Kent, Rebecca Yarros, Tijan, Giana Darling, Emma Hart, Chelle Bliss, Noelle Adams, A. Zavarelli, Jenika Snow, Dylan Allen, Audrey Carlan, Robin Covington, Mary Catherine Gebhard, Melanie Moreland, Parker S. Huntington, Nana Malone, Jewel E. Ann, Annabel Joseph, Celia Aaron, Michelle Heard, Brighton Walsh, Tamsen Parker, Pam Godwin, Kayti McGee. All royalties from this project will be donated to relief funds in Australia, with 50% going to a firefighter charity and 50% going to a wildlife charity. We aren't affiliated or endorsed by these charities. We are simply authors who want to support an important cause." — Be sure to pre-order a copy!

RECOMMENDATION: Inappropriate by Vi Keeland (standalone, My Review)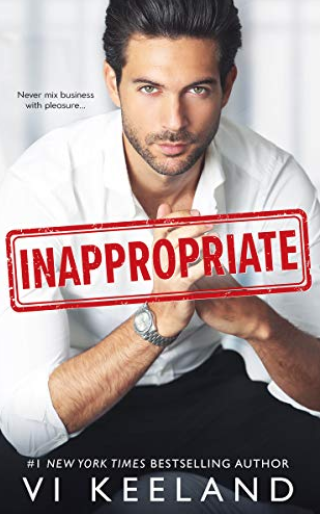 OMG OMG OMG!!!! I loved this book and read it in one sitting!! My gosh, I wasn't expecting it to be such an emotional roller coaster but HOLY FEELS!! This story had it all: a tortured but swoony hero, a strong and confident heroine, a sexy hot romance, moments that absolutely broke my heart, and an ending that brought happy tears to my eyes! I absolutely LOVED this book and would highly recommend it to anyone looking for an addictive new romance to fall in love with!!! This is a NEW FAVORITE recommendation and it's a complete standalone! — "Fairytales have a Prince Charming and a bad guy. Life isn't so black and white. Sometimes Prince Charming is both." — Be sure to grab a copy as it's now live!!


RECOMMENDATION: Riven Knight by Devney Perry (Tin Gypsy #2, My Review)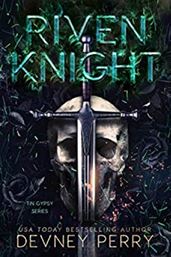 WOOHOOOO!!! I love this book and I love the series! It was a highly anticipated book I'd been super excited to read ever since starting this series and it was AWESOME! It was equal parts mystery and romance. The romance was a slow-build with a very unconventional start, a very strong heroine, and a hero with a dark past! The mystery kept me guessing and actually genuinely surprised me with a twist or two! While this book is focused on one couple, the whole story is a continuation from the first book and I was so glad to get all the answers I'd been searching for while still being excited to read more! This is definitely a NEW FAVORITE!!! Be sure to grab your copy of Riven Knight as it's NOW LIVE! And if you're completely new to this series, definitely start reading with the first book Gypsy King!

RECOMMENDATION: Come Back For Me by Corinne Michaels (can standalone, My Review)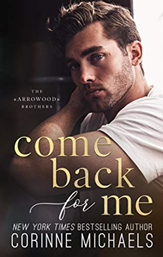 HOLY FREAKING SQUEEEEEEEE!!!! I absolutely love love LOVED this book and just could not put it down!!! My heart was racing the whole time I was reading. It was easily the best book I've read in a long time! It was seriously ANGSTY, but also incredibly ROMANTIC and full of DEEP FEELS!!! I seriously could not put it down (even cancelled dinner plans to keep reading it!) and honestly it was EXACTLY the type of book I needed right now!! It's a second chance love story with a bit of a twist. It has a strong heroine, a protective hero, and a little bit more that I don't want to spoil for you but if you're looking for a GORGEOUS BOOK, then I definitely would highly HIGHLY recommend this book!!
WEEKLY NEW RELEASES RECAP

NEW & MIDNIGHT RELEASES:  
…