JUST ANNOUNCED: Stone Princess by Devney Perry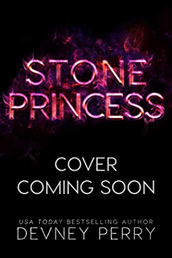 OMG!! The third book in the Tin Gypsies series was just announced! The first one Gypsy King (my review) was one of my favorite books this year, the second one Riven Knight is coming soon, and now Stone Princess has been announced! — "Presley Marks has just become a cliché: the jilted bride. Wearing a white dress, standing in front of her friends and family, she announces that her fiancé—according to his text—has forgotten about the wedding. Humiliated and angry, she hides from the world in the mundane routine of her life. Working at the Clifton Forge Garage isn't glamorous, but it's safe from the spotlight. At least it was, until Shaw Valance comes to town. The notorious Hollywood actor is starring in a movie based on the town's infamous murder. When he's not on set, Shaw hovers at the garage, watching as they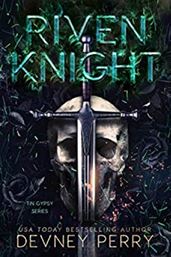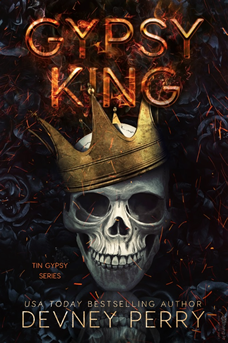 build his custom motorcycle and irritating her with his handsome smile. He was supposed to leave once filming wrapped and go back to his fancy life, not buy the house next door. But Shaw might regret that purchase once Presley's ex-fiancé returns, bringing with him a war between old rivals that could burn both their houses down." — Be sure to read these books in order: #1 Gypsy King, #2 Riven Knight, #3 Stone Princess!

BOOKWORM NEWS:

RARE SERIES SALE & RECOMMENDATION: The Maysen Jar Box Set by Devney Perry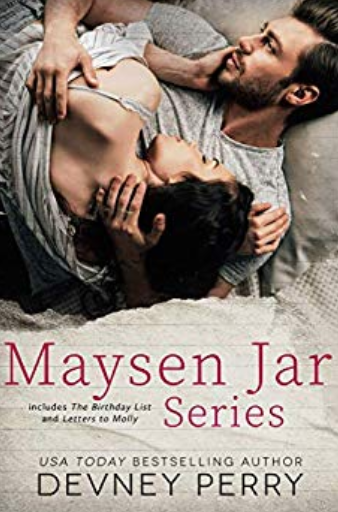 This is a limited time sale bundle of two of my TOP FAVORITE BOOKS (The Birthday List + Letters to Molly) boxed together on sale for less than $2!! This is a series of interconnected standalones both with very unique stories and deeply heart-warming romances! I highly recommend them to pretty much any readers who loves love stories! — #1 "Poppy Maysen carries a journal in her purse. Its pages were filled long ago by a man who craved adventure, lived life to the fullest and never failed to make her laugh. The journal is his birthday list—one she vows to complete. She'll do the things he wanted to do most. Because maybe, just maybe, if she can finish his list, she can start to live again. Poppy expects going through the birthday list will be hard. She expects it to hurt. But what she doesn't expect is Cole. Could the man who watched her heart shatter be the one to put it back together again?" — #2 "Molly Alcott didn't expect to open her mailbox one summer morning and find an old letter stuffed between bills and a supermarket flyer. Penned in familiar handwriting, dated over fifteen years ago, the letter was written to Molly after her first date with the man she'll never forget. Week after week, new letters appear. Each marks an event in the history of their epic love affair. Each heals a wound. Each holds the confession of the man who still owns Molly's heart. The letters are full of promise, hope and love, but truth be told, Molly wishes she could unread them all. Because the man who wrote these letters is not the one sending them." — Regular price for both these books together is ~$10, so this sale bundle of both books for less than $2 is an awesome deal!!

FAVORITE ON SALE: The Candle Palace by Devney Perry (My Review)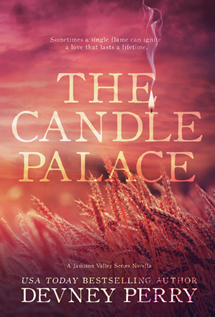 This is one of my 2019 Favorites and it's on sale for a limited time!! It's a standalone in the Jamison Valley series — "Milo Phillips knows the meaning of pain. Suffering through the most intense physical agony of his life, he's confined to a hospital bed to bear it alone. More than once, he wishes he'd died in the explosion that melted and mangled his skin. Darkness consumes him, snuffing all the joy in his life and leaving an empty hole in its place. But one day, a flicker of light sneaks into his hospital room, driving away some of the hopelessness. For the first time in months, pain isn't all he feels. The flicker's name is Sara Foster, his new nurse. Milo just hopes that Sara can see past his scars. Because underneath, his heart has begun beating again just for her." — Be sure to grab a copy on sale!!
WEEKLY NEW RELEASES RECAP

HOT NEW RELEASES (NOW LIVE):  
…