NEW RECOMMENDATION: The Scars Between Us by MK Schiller (Read my Review)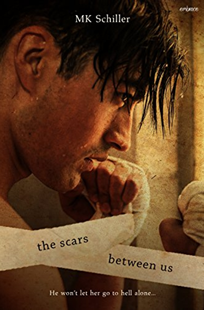 SQUEEE!!!! I just read this new release and I LOVED it!!!!! If you're a fan of TORTURED ALPHA MALES, then you'll fall in love with this book's hero! OMG. His past is utterly HEART-BREAKING!!! But it was also incredibly HEART-WARMING to watch him fall in love after everything he'd been through! He's a grouchy and scarred former Marine and MMA fighter with a dark, mysterious secret past who spends his days rescuing dogs. The heroine meets him by honoring her mother's dying wish to for her to scatter her ashes with this unknown mystery man but slowly finds herself falling in love with as she gets drawn into his life… The story became surprisingly INTENSE towards the end with quite a twist! And it wrapped up in a gorgeous, romantic epilogue! This is a FAVORITE so be sure to grab a copy!

NEW TOP RECOMMENDATION: Beautiful Mistake by Vi Keeland (Read my Review)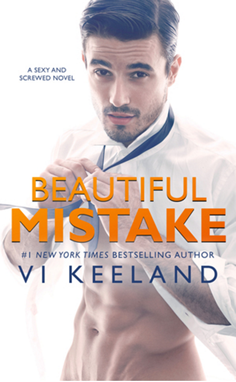 HOLY FREAKING SQUEEEEEE!!!!! I just finished reading this AMAZING new book that was just released and I LOVE LOVE LOOOOVED it!!!! Omg!!!! It was HOT, SEXY, SWOOOOONY, and yet also FULL OF FEELS!!!! When I first started reading it, I was really enjoying it – totally into the story and loving everything I was reading. THEN. A TWIST!!!!!!! One part of the story connected with another in a way that I didn't see coming and OMG from that point on, I COULD NOT PUT IT DOWN!!!! I was flipping those pages sooooooo fast!!! I smiled, swooned, and got choked up with emotion. And the epilogue brought happy tears to my eyes. THIS BOOK WAS TOTALLY AWESOME!! I highly highly recommend it as a TOP FAVORITE!!!!! It's a complete standalone and it just went LIVE to be sure to grab a copy!!

NEW RECOMMENDATION: TRUST by Kylie Scott (Read my Review)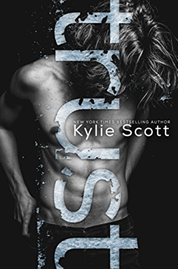 I also recently finished reading this really GREAT upcoming book by one of my FAVORITE authors!!! I LOVE her writing style and am always excited whenever she releases new books and this one in particular intrigued me because of its UNIQUE storyline — the heroine meets the hero when she gets held up at gunpoint in a robbery gone wrong and he risks his life to save hers. A few weeks later she's surprised to find that he attends her new school. He's mysterious and has a reputation as a bad boy but she feels safe with him and their friendship slowly begins to turn to more… This book mixes DANGER with HEALING, and the thrill of FIRST LOVE. It's beautifully written and made me care deeply for the characters. If you're looking for something DIFFERENT to read, grab a copy!! It was just released!
WEEKLY NEW RELEASES RECAP

NEW RELEASES (NOW LIVE):  
DETAILED LIST: NEW RELEASES
A Beautiful Mistake by Vi Keeland — New Release!!
TOP FAVORITE!! Standalone: The first time I met him was in a bar. He noticed me looking his way and mistakenly read my scowling as checking him out. When he attempted to talk to me, I set him straight—telling him what I thought of his lying, egomaniacal ass. You see, the gorgeous jerk had wined and dined my best friend, all along failing to mention that he was married.
Only it turned out, the man I'd just told off wasn't the right guy.
Oops. My mistake.
Embarrassed, I slunk out without an apology.
I was never going to see the handsome stranger again anyway, right?
That's what I thought…until I walked into class the next morning.
Well, hello Professor, I'm your new teaching assistant.
I'll be working under you… figuratively speaking.
Although the literal interpretation might not be such a bad thing—working under [this] Professor.
This was going to be interesting…
Trust by Kylie Scott — New Release!!
TOP FAVORITE!! Standalone: After being held hostage during a robbery at the local convenience store, seventeen-year-old Edie finds her attitude about life shattered. Unwilling to put up with the snobbery and bullying at her private school, she enrolls at the local public high school, crossing paths with John. The boy who risked his life to save hers…
An unlikely bond grows between the two as John keeps Edie out of trouble and helps her broaden her horizons. But when he helps her out with another first—losing her virginity—their friendship gets complicated. Meanwhile, Edie and John are pulled back into the dangerous world they narrowly escaped. They were lucky to survive the first time, but this time they have more to lose—each other…
Kiss My Boots by Harper Sloan — New Release!!
Can standalone: She's the stereotypical tomboy with two overprotective big brothers who have always been there to protect her, especially from devilishly handsome cowboys with silver tongues. That is, until he comes riding into town…
The only place he ever truly felt at home growing up was during the long, sweltering summer months he spent at his Gram and Paw's farm. Now, he has returned to his childhood sanctuary seeking a fresh start—but if he's being entirely honest, he's not just back for the wranglers and Stetsons. During those summers, she was a friend-turned-young-love who he lost when life threw him a curveball and he cut all ties to his past; but all it takes is one glance at her for him to realize just how much he's been missing….
Wrecked by JB Salsbury — New Release!!
Standalone: "When you can't trust yourself, how can you ask anyone else to?
It's been months since he left the Army, and still the memories haunt him. When he moved into a boat off the California coast, he thought he'd found the perfect place to escape life. Then she shows up, and turns his simple life upside down… Beautiful and sophisticated, she seems out of place in this laidback beach town. Something is pushing her to experience everything she can—including him. But as much as he wants her, starting a relationship with her puts them both at risk. For him, the past doesn't stay there; it shows up unexpectedly, uncontrollably, and doesn't care whose life it wrecks…"
The Iron Tiara by Beth Flynn — New Release!!
Can standalone: "Anthony Bear and Christy Chapman are from two completely different worlds. Anthony's the leader of a motorcycle gang that terrorizes Florida's West Coast. As a child, he ran away from his family and the Cherokee Indian Reservation to enter a life of crime. As an adult, he leads a multifaceted life managing his two businesses—his legitimate landscaping venture, and his loan shark and underworld dealings. Driven by anger and betrayal, Anthony begins the hunt for Christy's father, Van Chapman, after he runs out on a loan.
Christy's privileged life is not as it seems. She has kept painful family secrets and hidden some of her own. She's determined to find out the truth and expose Van, but her search delivers her right into Anthony Bear's hands, adding kidnapping to his list of crimes.
Their worlds are as contrasting as the color of their skin. The only thing they seem to have in common is their mutual disdain for Van Chapman…and each other.
They couldn't be more wrong."
Atheists Who Kneel And Pray by Tarryn Fisher — New Release!!
Standalone: "Yara Phillips is a wandering muse. She dates men who need her, but always moves on to something new, never staying in one place for very long.
David Lisey is in need of a muse. A talented musician lacking lyrical inspiration. When he first sees her, he knows he's found what he's been looking for.
Yara believes she can give David exactly what he needs to reach his full potential: A broken heart. David's religion is love. Yara's religion is heartache. Neither is willing to surrender, but religion always requires sacrifice."
Firefly by Molly McAdams — New Release!!
Can standalone: He has been saving me for as long as I can remember. It's in his blood, and one of the many reasons I fell in love with him. Until my favorite trait became his biggest flaw… An unwavering warrior, his love for me has been shrouded by those instincts. Save me. Protect me. Hide me. Cage me.
What I wasn't prepared for was the man who would set my world on fire with just one touch. He saw straight through to my soul, as though he knew I was desperate for freedom, and silently demanded my heart from the beginning. And I didn't expect him the reason for so many deaths in my family. A man who will take my life the moment he finds out who I am.
The Sound of Light by Claire Wallis — New Release!!
Standalone: "My littlest girl has always been a bit peculiar… but I saw the way she looked at that boy on the day they met, and I knew right then that things were going to change. Two different people from two different worlds is nothing but a recipe for heartbreak, and when the lies pile higher and higher, it can change a person into something they're not.
It took me dying all those years ago to finally figure out just exactly how special my girl really is, and even though I'm not with her anymore, I don't want that boy and his family to change her. I want her to keep doing what's right, even when it hurts. Because that's who she is inside. That's her deeper kind of special."
The Scars Between Us by MK Schiller — New Release!!
Standalone: Emma Cooper is determined to fulfill her mother's dying wish to scatter her ashes with Aiden Sheffield in Linx, Texas. Just one problem. Why Texas and who the hell is Aiden Sheffield? The only clue is a faded piece of her mother's stationary. Emma imagines Aiden is a former love of her mother's, but when she meets the beautiful, damaged stranger, she realizes her assumptions couldn't be more wrong. He's hot and young. And Emma is as confused as ever.
Aiden Sheffield would rather go to hell than Linx. Who does Emma think she is disrupting his carefully built life? The last thing the Marine needs is to slice open the sealed wounds of his painful past. Yet, as he gets to know the lovely Emma, a woman who manages to smile even though she's lost everything, he changes his mind. He will not let her go to hell alone. But neither is prepared for the devastating evil waiting for them at the end of the road. It might just destroy them.
Bullets & Bonfires by Autumn Jones Lake — New Release!!
Standalone: He's the one man she's always wanted.

Battered but not broken, she returns to the childhood home she abandoned four years ago. With her abusive ex behind bars, she needs the summer to relax and recover before returning to school. But her overprotective brother decides she needs someone to babysit her in his absence, and he picks the one person guaranteed to drive her nuts.

She's the one woman he can't have.
Telling her no has never been easy. Four years ago, he did it to preserve his friendship with his best friend—her brother. Now, no matter how she tempts him, he's determined to do the right thing. As deputy sheriff of their rural area, he's torn between protecting her and wanting her for himself.
..
Lucky Charmed by Sharla Lovelace — New Release!!
Can standalone: She's got a divorce behind her, and a successful law career in front of her, but in a tiny town, big memories die hard. Or they don't die at all, as she discovers when she runs into an all too familiar pair of eyes—older, wiser, and just as heart-melting as ever…
He has had enough of the nomad lifestyle… Now he's home to stay. He wants roots, a house with a yard and all the mundane pleasures that go with it. But the girl he loved has become a woman who still wants freedom. Can she still want him? It seems they are at each other's throats one minute—and on each other's lips the next. Someone's gotta give…
Sin by Emma Hart — New Release!!
Can standalone: He was cunning, sly, and dangerous, fifty percent of Vegas' strip clubs were his. Whatever he wanted, money, attention, women, he got. And now he wanted to buy my bar, no matter the cost. I wanted him to go to hell …
He played a dirty game, and I followed his rules. I let him think he would win. Despite our differences, it was clear to see that we were no more than two broken hearts colliding in the darkness. Closed off, sexy, and holding a pain that would crush a lesser man, he was the ultimate sin. One I couldn't deny myself, even though I knew better than to trust a fox…
The Breakdown by B. A. Paris — New Release!!
Standalone: She is having a hard time since the night she saw the car in the woods, on the winding rural road, in the middle of a downpour, with the woman sitting inside—the woman who was killed. She's been trying to put the crime out of her mind; what could she have done, really? It's a dangerous road to be on in the middle of a storm. Her husband would be furious if he knew she'd broken her promise not to take that shortcut home. And she probably would only have been hurt herself if she'd stopped.
But since then, she's been forgetting every little thing: where she left the car, if she took her pills, the alarm code, why she ordered a pram when she doesn't have a baby. The only thing she can't forget is that woman, the woman she might have saved, and the terrible nagging guilt. Or the silent calls she's receiving, or the feeling that someone's watching her…
Eyes On You by Laura Kaye — New Release!!
Can standalone (novella): When a sexy stranger asks him to rescue her from a bad date, he never expected to want the woman for himself. But their playful conversation turns into a scorching one-night stand that reveals the shy beauty gets off on the idea of being seen, even if she's a little scared of it, too. And he loves to watch.
In the wake of discovering her fiancé's infidelity, she never expected to find someone who not only understood her wildest, darkest fantasies, but would bring them to life. As he introduces her to his world at the play club, she finds herself tempted to explore submission and exhibitionism with the hard-bodied Dom even as she's scared to trust again…
Complicating by Noelle Adams & Samantha Chase — New Release!!
Can standalone: Forget all those other accidental pregnancy romances you might have read… Daisy and Carter don't have a one-night stand… because it's thirty minutes in a back room at a wedding reception. And he isn't a bad boy baby-daddy… except for the motorcycle, tattoos, and attitude. She doesn't have the typical issues with her pregnancy… if you don't count the morning sickness, food cravings, and occasional horniness. And he doesn't hang around all the time, wanting both her and the baby… until he falls in love. But the more time she spends with him, the less reasonable she feels. And he's acting all possessive and protective, so it gets harder and harder to convince herself that he's just the father of her baby… She wants him to be so much more.
Stubborn as a Mule by Juliette Poe — New Release!!
Can standalone: When his family decides to sell a home that's been part of their history for over a century, he is madder than a hornet. To add insult to injury, the woman who purchased it is some fancy pants, city girl looking to fix it up and sell it off. Doesn't matter that she's sexy as hell or that just being near her gets his blood racing like never before. That home belongs to his family, or at least it did until she came to town.
From the moment that she laid eyes on the historical home she knew it was something special. The perfect escape from life in New York City, she signed the papers and set to work restoring the house to its natural beauty. That is until an angry man showed up on her doorstep one day. With a scowl on his handsome, chiseled face. And a shotgun in his strong, muscular arms. Is it getting hot in here? She's about to get a lesson on life in the south, but he is about to learn a lesson of his own – this city girl doesn't back down from a fight.
Elusive by L.A. Fiore — New Release!!
I didn't set out to be a pirate. Life for me was about surviving the ugliness that people knew existed but didn't talk about. I lived in hell. Then I saw her. I knew I couldn't keep her, but for just a little while I had found heaven… Eight years later, I can't get her out of my head.
It is a mistake sailing to her island.
It is a mistake reaching out to her.
She doesn't recognize me. Or maybe she does.
Closure, it is all I'm after.
Then my past comes back to haunt me.
She's thrust into my ruthless world. An angel.
A romantic who has a journal that leads to a shipwreck and a lost treasure.
She wants to find the ending to a love story that is over two hundred years in the making.
I want to help her find it.
I didn't set out to be a pirate.
I didn't set out to fall in love with an angel.
I did both anyway.
Wallflowers by CP Smith — Live on Friday!!
She spent her whole life being the odd woman out. Shunned and misunderstood by her family, she finally has a chance for a new start thanks to her sisters. Now all she needs is a Prince Charming.
He's is a cop with a troubled past. He's stubborn and set in his ways until a certain woman shakes up his life for good. He's finally got a shot at happily ever after. That is, he's got a shot if he can solve a mystery and keep his headstrong woman off the back of a horse.
LATEST BOOK SALES
UPCOMING BOOK RELEASES
BOOKWORM STORE
WHAT KIND OF BOOKS ARE YOU LOOKING FOR?
__________________________________
Let me know if there are any other books you're loving right now too!!
LET'S STAY CONNECTED
To get these lists sent to you every week, subscribe by email.
FOLLOW THE BLOG
Facebook | Twitter | Instagram | Pinterest | BlogLovin' | Google+ | Goodreads