BOOK ANNOUNCEMENT:

RECOMMENDATION: Love My Way by Kate Sterritt (Read my Review)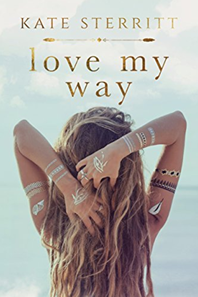 WOW!!! This was an incredibly UNIQUE book with HUGE TWIST that changes everything!! I'll be honest, when I first read the blurb, it seemed like a story I wouldn't like. BUT a friend told me the twist and as soon as I heard it, I immediately one clicked the book and it was SO GOOD!!!! By the end of the epilogue, my heart overflowed with FEELS!!! Even though I wish I hadn't known the twist so I could have experienced the SURPRISE of the reveal, I'm personally glad I knew it because knowing it allowed me to read the book and love it!!!! (NOTE: I've included a HIDDEN spoiler link in my review for anyone who needs it. I recommend going in blind but this option is available if you need it.) If you're in the mood for a really DIFFERENT love story, definitely give this book a try!! It's a complete standalone.

RECOMMENDATION: The Story of Us by Tara Sivec (Read my Review)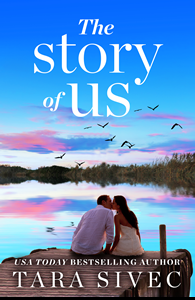 This second chance romance was BEAUTIFUL, HEART-WRENCHING, and HEALING! The hero was a Marine on deployment who was captured and taken prisoner. For five long, painful years, the only thing that kept him alive was his memory of the girl he loved back home and his determination to make his way back to her. But they're finally reunited, he finds that she's the one in need of rescuing and he makes it his mission to bring her back to life. I read it in one sitting and LOVED IT!! If you're looking for an EMOTIONAL LOVE STORY to fall in love with, grab a copy of this!! — "How much can a man take before he breaks? 1,843 days. That's how long I survived in that hellhole. They tried to break me, but I resisted… Now, I'll do anything to get back to her… I won't give up on her. On us. I may be broken, and scarred, and not the man I used to be, but I will do whatever it takes to remind her of the story of us."
WEEKLY NEW RELEASES RECAP
DETAILED LIST: NEW RELEASES
The Story of Us by Tara Sivec — New Release!!
Standalone: How much can a man take before he breaks?
1,843 days. That's how long I survived in that hellhole. They tried to break me, but I resisted. And I owe it all to the memory of warm summer nights, the scent of peaches, and the one woman who loved me more than I ever deserved to be loved. Now, I'll do anything to get back to her.
Only she isn't the girl I left behind all those years ago. She's someone else, a stranger… But I won't give up on her. On us. I may be broken, and scarred, and not the man I used to be, but I will do whatever it takes to remind her of the story of us.
Preservation by Kate Canterbary — New Release!!
Can standalone: An arrangement of mutual benefit. Two months, four dates.
Five, if things go well. Five at the most. But possibly six.
Definitely no more than six dates. Only the appearance of a romantic relationship is required [but] after waking up in bed together—very naked and even more hungover—the terms and conditions of their arrangement no longer apply. Now they're faced with something riskier than exposing their fake relationship: letting go of the past and zipping up the future. Some things have to fall apart before they can be put back together.
Hot Cop by Laurelin Paige and Sierra Simone — New Release!!
Standalone: She wants a baby before she's thirty. And even though he is exactly the kind of cocky jerk this librarian has sworn off, he is undeniably hot.
Both of them think they can give each other what they want — a few nights of fun for him, a no-strings baby for her — but this hot cop is about to learn that sex, babies, and love don't always play by the rules.
You have the right to remain sexy.
Anything you say can and will be used to get you in my bed.
You have the right to use my body to give yourself a delirious orgasm.
If you have trouble, don't worry, I'm a bit of an expert in that department.
There's nothing 'thin' about my blue line, if you catch my drift, and trust me, I know how to put those handcuffs to good use…
Hard Stick by L.P. Dover — New Release!!
Can standalone: On the ice, I'm the powerhouse enforcer for [my team]. Off the ice, I'm just a regular guy. The last thing I want is to get mobbed by a bunch of groupies who are only after me for my fame and money. My ideal woman knows how to enjoy a little fun. That's the kind of girl I'd never let go.
When the gorgeous, down-to-earth bartender I've been crushing on agrees to let me take her out, I'm thrilled. We have an amazing night together, culminating in the most electrifying kiss of my life—and that's it. She tells me we can't see each other again, but I know that kiss meant as much to her as it did to me. What I don't know is that she has a dangerous secret…
More Than Need You by Shayla Black — New Release!!
Can standalone: He suddenly finds out he has a son!! — "Three years ago, she was my everything before I stupidly threw her away. I thought I'd paid for my sin in misery—until I learned we have a son. Finding out she's engaged to a bore who's rushing her to the altar pisses me off even more. I intend to win her back and raise our boy. I'll have to get ruthless, of course…
Sixty days. That's what I'm asking the gritty, independent single mother to give me. Under my roof. And if I have my way, in my bed. She says she wants nothing to do with me. But her body language and passionate kisses make her a liar. Now all I have to do is coax her into surrendering to the old magic between us. Once I have her right where I want her, I'll do whatever it takes to prove I more than need her.
The Seven Husbands of Evelyn Hugo by Taylor Jenkins Reid — New Release!!
Standalone: Aging and reclusive Hollywood movie icon Evelyn Hugo is finally ready to tell the truth about her glamorous and scandalous life. But when she chooses unknown magazine reporter Monique Grant for the job, no one is more astounded than Monique herself. Why her? Why now?
Monique is not exactly on top of the world. Her husband, David, has left her, and her career has stagnated. Regardless of why Evelyn has chosen her to write her biography, Monique is determined to use this opportunity to jumpstart her career… Summoned to Evelyn's apartment, Monique listens as Evelyn unfurls her story… But as Evelyn's story catches up with the present, it becomes clear that her life intersects with Monique's own in tragic and irreversible ways.
I Knew You Were Trouble by Lauren Layne — New Release!!
Can standalone: She has it all—a sleek job in advertising, a stunning Manhattan apartment, and the perfect man to share it with: Bradley Calloway. Even after Bradley dumps her, she isn't worried. She'll get her man eventually. In the meantime, she needs a new roommate. Enter Nick Ballantine, career bartender, freelance writer—and longtime pain in her ass. He knows how to push her buttons, as if he could see right through to the real her.
Nick's always trying to fix people, and nobody could use a good fixing more than her. Sure, she's gorgeous, but it's her vulnerability that kills him. Now that they're shacking up together, the chemistry is out of control. Soon they're putting every part of their apartment to good use. Then her ex comes crawling back to her, and he figures she'll jump at the chance to go back to her old life—unless he fights for the best thing that ever happened to him.
Royal Treatment by Parker Swift — New Release!!
Series finale: For five blissful months I've been engaged to the most handsome, commanding, and wickedly sexy duke in England. For five months I've woken up next to the man I love and submitted to every delicious desire. Even better? We've managed to keep it hidden from everyone.
That means no paparazzi scandals, no snide comments from his mother, and no harsh public scrutiny. It's been heaven, but with his royal responsibilities looming, our time alone is running out. And while I can't wait to be his wife, I'm terrified that becoming his duchess might mean losing myself.
My Roommate's Girl by Julianna Keyes — New Release!!
Standalone: The day a judge gave me the choice between going to prison or going to college was the day I vowed to stop stealing. Never again would I see something beautiful and beyond my means and take it, just because I wanted it… When I moved in with Jerry, it was with good intentions. I needed a place to live while I got my degree, and he needed a roommate.
Then I saw her. Beautiful, good, pure, sweet, smart… and Jerry's girlfriend. She was everything I never thought I could have. Except maybe I can… So I put a plan into action. Yeah, I'd probably go to hell, but it would be worth it. I wanted her. I wanted her yesterday and tomorrow and every possible way. But you know what they say. Be careful what you wish for…
Dangerous Rush by S.C. Stephens — New Release!!
She has lost everything—except him. With her racing career over, and her family no longer speaking to her, he has been her rock, as she tries to pick up the pieces of what was once her life.
But when his racing team hires his beautiful ex-girlfriend to be their new hotshot rider, their seemingly solid relationship begins to crack. She can only watch from the sidelines, as his ex lives the life she was forced to leave behind, and as tension begins to build between them, she wonders if he isn't the man she once knew.
Too Close to Call by Tessa Bailey — New Release!!
Can standalone: His life is about to change. A fairytale college career skyrocketed him to the NFL draft. Adoration and opportunity are thrown in his direction wherever he goes, thanks to being chosen in the first round by the Los Angeles Rage. None of the accolades mean anything, though, without his high school sweetheart by his side.
Four years ago, she walked away from him, choosing a quiet life over the flash and notoriety his career would someday bring… Now he's back in their hometown, refusing to leave without her. Demanding she give their life together a shot [and] he won't quit until she is wearing his ring…
LATEST BOOK SALES
UPCOMING BOOK RELEASES
BOOKWORM STORE
WHAT KIND OF BOOKS ARE YOU LOOKING FOR?
__________________________________
Let me know if there are any other books you're loving right now too!!
LET'S STAY CONNECTED
To get these lists sent to you every week, subscribe by email.
FOLLOW THE BLOG
Facebook | Twitter | Instagram | Pinterest | BlogLovin' | Google+ | Goodreads