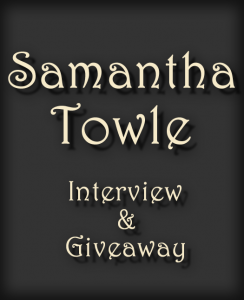 CALLING ALL ROCKSTAR FANS!!!
This book was made for you!
THE MIGHTY STORM is a well-written, beautiful story that put me through a deliciously emotional angsty ringer, made my heart race and flutter and had me swooning like crazy over Jake Wethers.
 Freaking. Thrilling. Read.
LOVED IT!!
Scroll down for a teaser from Wethering The Storm, a fan Q&A with Samantha and… an international GIVEAWAY!!
.
.
Be sure to check the bottom of the page and
ENTER TO WIN THE A *SIGNED* PAPERBACK COPY OF
"THE MIGHTY STORM"!!! 
.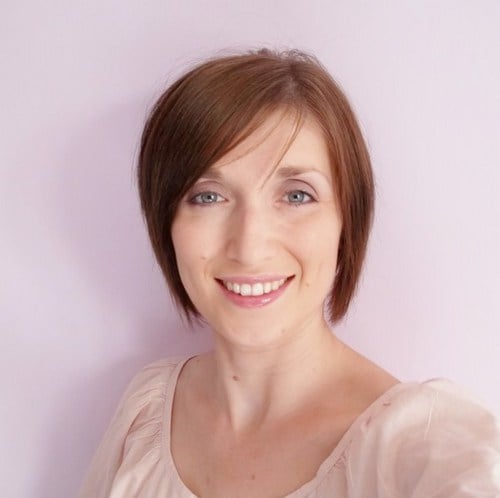 SAMANTHA TOWLE
The standard stuff…
I started writing seriously in 2008 while on maternity leave with my son. I completed my first novel in five months, and I haven't stopped writing since! I have two novels released through Night Publishing, 'The Bringer' and my most recent 'First Bitten'.
I can't write a single word without listening to music. I listen to Kings of Leon, Adele, One Republic, The Doors, Muse, Oasis, Fleetwood Mac, Lady Gaga, Ed Sheeran and Lana Del Rey to name a few.
I was born in Hull. I graduated from Salford University in 2002 with a BSc (Hons) in Business and Marketing. I now live in East Yorkshire with my husband Craig, son Riley and daughter Isabella.
The not so standard…
I burn myself cooking on average at least once a week
I have weird phobias – clowns and jelly
I was 27 the first time I flew on a plane
I dip my fries in my milkshake
I somehow have never broken a bone, which is amazing seen as though I can barely put one foot in front of the other
I passed my driving test first time
I crashed my car a month after having my license
I have zero sense of direction
I hate geography for the above reason
I believe in karma and reincarnation
I read weirdly fast
I have a really loud laugh
And I talk way too much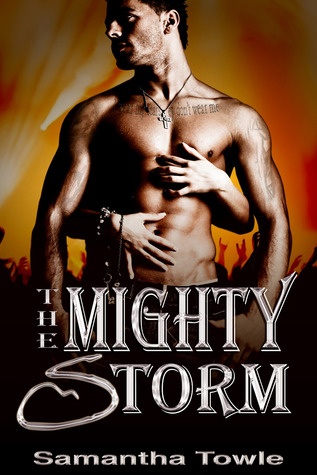 It's been twelve years since Tru Bennett last saw Jake Wethers, her former best friend and boy she once loved.
Jake Wethers, sexy, tattooed and deliciously bad lead singer, and brains behind The Mighty Storm, one of biggest bands in the world, left Tru with a broken heart when he moved from England to America with his family when they were both fourteen.
Sent to interview Jake for her music column by the magazine she works for, they are both unprepared for the sparks that fly the instant they reconnect. Only, there's a complication to their instant feelings for one another – Will, Tru's boyfriend of two years.
Then Jake makes Tru a job offer she can't refuse – travelling the world with him and his band. But taking the job means leaving Will behind, and being on the road with the band means spending an inordinate amount of time with Jake.
Is Tru strong enough to resist the delectable bad boy who once held her heart so completely, or will she willingly risk it all for one night with the worlds most notorious womanizer?
My spoiler-free review of THE MIGHTY STORM
(5 stars!)

This book made me laugh, cry, squee, cheer, gasp, sigh, swoon, melt, fan myself, take deep calming breaths in order to move on, gave me goosbumps, made my breath hitch, made me read with misty eyes for like the whole final 15%, it just TOTALLY affected me. My emotions were all over the place and all of them were INTENSE!
My heart = the author's yo-yo. I utterly LOVED IT!!
 ~~~~
"I love you… I've only ever loved one girl, Tru – and that's you. It's  always been you. I've loved you from the moment I knew how to love."
~  Jake Wethers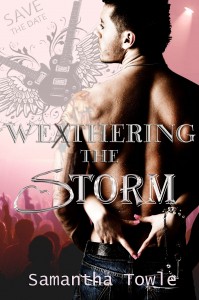 WETHERING THE STORM
(Book #2)
Samantha Towle recently signed a two-book deal with Montlake (Amazon) for TMS and WTS!!
** TEASER **
"You're asking if I want a chance to see you wet, while wearing that bikini?" A grin runs around his gorgeous mouth, as he lifts his brow in question.
I glance down at my favourite, and most recent bikini purchase. It's white with pink flowers and tiny diamantes sewn into it. I picked it up from the airport. It was love at first sight.
"How do you manage to turn something as simple as my request to swim into sex?" I laugh, as I climb up from my lounger.
I pull my sunglasses off my head and drop them onto my towel. Hands on hips, I stare down at him.
Jake's eyes skim my curves again. "Well, when you're in the equation, sweetheart, everything is about sex."
.
To be released Spring 2013.

Here are some of our readers' questions answered by Samantha (and Jake).
Chantel S  ~   When your writing do you listen to music to inspire you? Who are your favorite singers/bands?
.
Samantha  ~   I can't write without music. It's what inspires me, whether it be a specific line in a song, the meaning behind the song itself or even a music video, it's where it always comes from for me.  I also love dissecting the meanings behind songs, trying to understand what the writer was feeling when he/she wrote it. Favourite singers …. I have a real mix of music that I like, I'm big on the old stuff – The Doors, Fleetwood Mac, The Rolling Stones, The Beatles, Johnny Cash, Elvis, but then I also love The Killers, Kings of Leon, Arctic Monkeys, Oasis, Muse, Snow Patrol, Ed Sheeran, Lana Del Ray, Adele … honestly the list could go on!

Jennifer S
  ~   
Do you think you might ever write a prequel that shows Jake and Tru when they were younger before Jake moved away?
.
Samantha  ~   It's not something I've considered writing. I have considered a step back in time novella, but not with Jake and Tru 😉 But I'm a never say never kind of person, so who knows what might come in the future.

Denise D
–
After Wethering the Storm, will you be writing more contemporary romance novels?
Jake, do you have any piercings that we don't know about?
.
Samantha  ~  Yes, but I can't talk about them at the moment.
Jake ~ Nope, no piercings, sweetheart. Just the tats. You'll need to speak to Tom about piercings…

Tracy P
  ~ 
Will this be a trilogy or a duet?
.
Samantha
  ~  
Tru and Jake's story is only 2 books.

Whitney K
  ~ 
Did you already know how the story would end when you started writing book 1? Do you work with an outline?
.
Samantha
  ~  
Yes, I always know how the book will end from the moment I start writing it, it's just the journey to get me there that always changes!

Vanessa
  ~   
When writing, do you name your characters right away or do the names come to you later?
.
Samantha
  ~   
This will probably sound a little strange, but they usually tell me their names the moment they appear in my head with their story to tell.

Lilly B
  ~   
Do you ever write more than one book at once? Or do you prefer to write one from start to finish before moving on?
.
Samantha
  ~   
I always have more than one book on the go at a time, but I try to just stick to writing one book to give it full focus, and I make a note of all my ideas for the others, so I can use them for when it's time to write that story.

Amy L
  ~   
Do you have a dream cast for Jake and Tru if these were to ever by made into movies?
.
Samantha 
~   
Not really, I have seen some pictures of models that are visually how I see Tru, Jake and the guys, but no actors/actresses as yet. The only one I do have is Matt Bomer for Stuart, I think he would be perfect!

Enter the Rafflecopter link below to win a *SIGNED* PAPERBACK of THE MIGHTY STORM!!! 
Open internationally.
Good luck everyone!


TOMORROW'S EXCLUSIVE GIVEAWAY
11:00 AM EST
featuring
K A T J A   M I L L A Y
(author of The Sea of Tranquility)