RARE SALE + FAVORITE: Tragic by Devney Perry (My Review)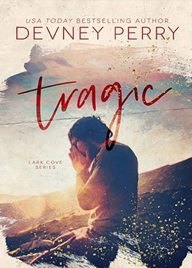 I adored this book and it's on sale right now!! — "He wants nothing more than solitude. After an unthinkable tragedy destroys his family, he's cut off all ties to his former life so he can battle his grief the only way he knows how. Alone. So when she knocks on his door, rambling on about being his new neighbor, he slams the door in her face. But his gruff demeanor doesn't scare her. She's set [on] starting over after a terrible divorce. And she wouldn't mind having a fling to chase away the pain of her husband's betrayal. Her handsome, albeit rude, neighbor is the perfect candidate. Yet what neither of them suspect is that their no-strings affair will result in the surprise of her lifetime—and his worst fear." — Be sure to grab a copy while the sale lasts!

RARE SALE + FAVORITE: Archer's Voice by Mia Sheridan (My Review)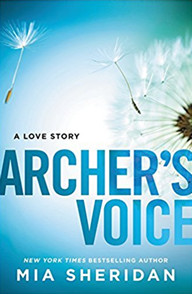 This is one of my all-time favorites and it's on sale!! — "The moment I meet him, my entire world tilts on its axis and never rights itself again. Until I trespass into his strange, silent, and isolated world, he communicates with no one. Yet in his whiskey-colored eyes, something intangible happens between us. There's so much more to him than just his beauty, his presence, or the ways his hands communicate with me. On me. But this town is mired in secrets and betrayals, and he is the explosive center of it all. So much passion. And so much hurt. But it's only in his silence that we might just find what we need to heal and live." — Be sure to grab a copy while the sale lasts!

WEEKLY NEW RELEASES RECAP
LATEST BOOK SALES
UPCOMING BOOK RELEASES
BOOKWORM STORE
WHAT KIND OF BOOKS ARE YOU LOOKING FOR?
__________________________________
Let me know if there are any other books you're loving right now too!!
LET'S STAY CONNECTED
To get these lists sent to you every week, subscribe by email.
FOLLOW THE BLOG
Facebook | Twitter | Instagram | Pinterest | BlogLovin' | Google+ | Goodreads