April 29, 2013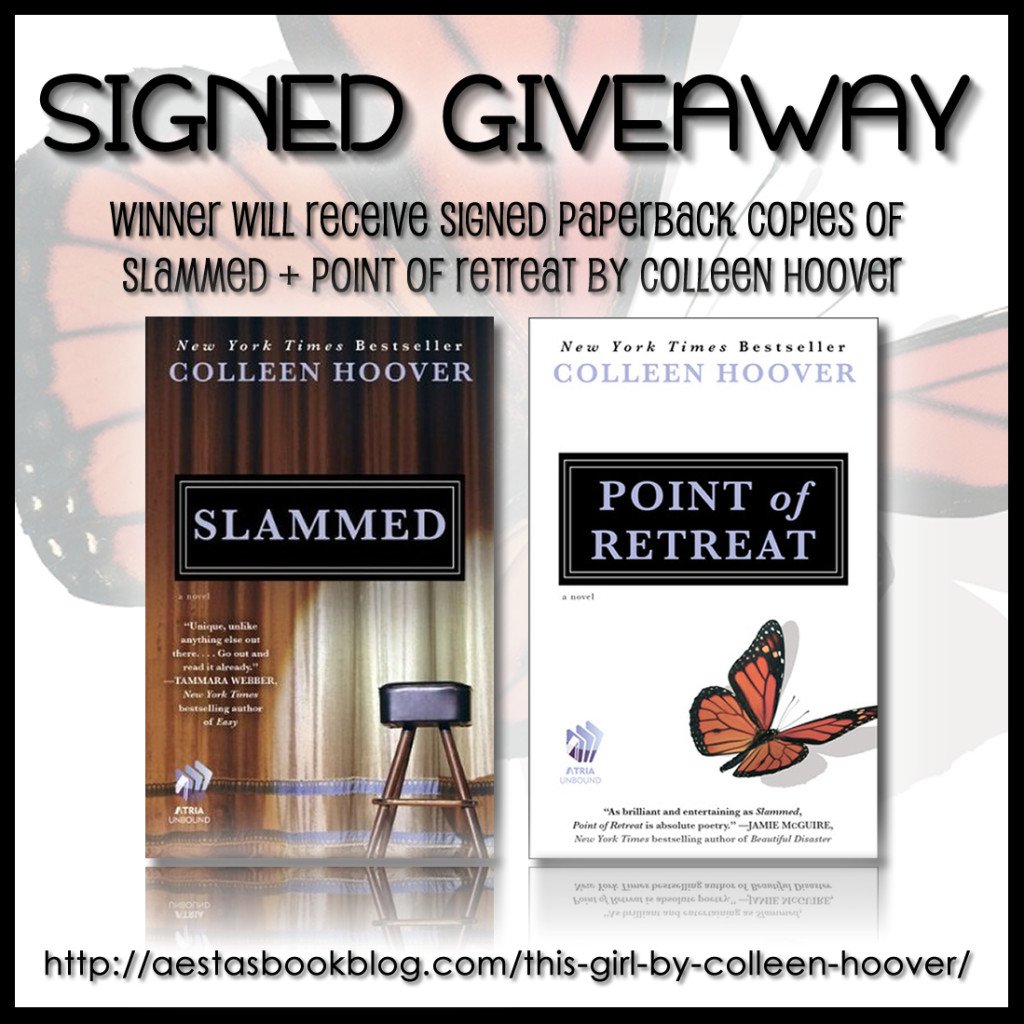 "THIS GIRL", the 3rd installment of the Slammed series, which tells Will's POV, will be out tomorrow!!! If you PRE-ORDER now, it'll download automatically to your Kindle the moment it goes live! You can check out my

spoiler-free review here

.
SEQUEL NEWS!!!!!! Ohhhhh Myyyyy God!!!!! SQUEEE! There's going to be a sequel to Take This Regret out in September! The title is IF FOREVER COMES!! I'm freaking out here!! Take This Regret is on my 6-star book list!! Few books have ever made me THAT emotional. LOVE!!
.
Al Jackson says "I'm incredibly excited over this book! Many of you know I'd always intended on Take This Regret being a stand-alone, but you all told me HELL NO! Apparently Christian agreed with you all, so here we go!!"
ABBI GLINES UPDATE!! Tripp (from Twisted Perfection) is getting his own book! I loved him and it makes me so happy to see secondary characters get a chance in the spotlight. Also, Grant will be getting a book!! Maybe even two! With the first one expected out in December of this year ♥
Last night I suddenly became brave and started a book I've been wanting to start forever now but have been too scared too –> 

The Fault In Our Stars by John Green

. I won't lie, the subject matter scares the hell out of me but I read some absolutely beautiful quotes that made me just HAVE to try it out. Here is a quote from my reading last night that I just LOVED –> "Sometimes, you read a book and it fills you with this weird evangelical zeal, and you become convinced that the shattered world will never be put back together unless and until all living humans read the book." ♥
NEW REVIEW!! We've all read the stories of first love and second-chance love… but few stories are actually about a marriage. I loved Arouse by Nina Lane! Check out my spoiler-free review.
.
"His hands tighten on mine. "You're so damn strong, Liv, and you don't even realize it… And you… You're the first person whose ever… Christ, Liv, sometimes the way you look at me makes me feel like I can hang the fucking moon." ♥
FREEBIE ALERT!! I haven't read this one yet but it's been recommended it to me by a few people and it's FREE if you're interested –>

What I Didn't Say

.
.
It seems to be about a guy who ends up a mute after a car crash and never has a chance to tell his girl that he's in love with her. But gets a second chance when he returns home.
.
I'm intrigued…
GIDEON FANS!!

SNAPSHOT #12

of ENTWINED WITH YOU!! This gives us a hint at Chapter 12 of the book… mmmm, elevators! ♥
FOREVER TOO FAR

SNEAK PEAK

from Abbi Glines!!! This is the first look at Rush and Blaire's next book! ♥ #cantwait
COVER REVEAL for FIRE INSIDE by Kristen Ashley. This is book #2 in the CHAOS series. Release date: June 4th, 2013.

Pre-order here

.
.
KA says "And in case you haven't clicked, it's available for

pre-order

(in the US and Canada). But don't you girlies outside those places fret, I'll have it out to you on that day on Kindle! Rock on!"
.
BLURB –> Lanie Heron isn't looking for love—no surprise, considering her last serious relationship nearly got her killed. So when Lanie propositions Hop Kincaid, all she wants is one wild night with the hot-as-hell biker who patrols with the Chaos Motorcycle Club…
.
For Hop, Lanie has always been untouchable. She's too polished and too classy for his tastes. But when she gives Hop the once-over with her bedroom eyes and offers him a night in paradise, he can't say no. And he doesn't regret it when he finds that Lanie is the best thing that's ever happened to him—in or out of bed. Now the trick will be to convince her of that.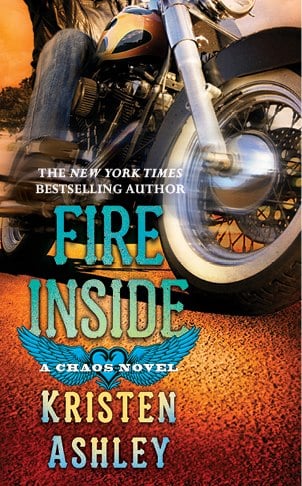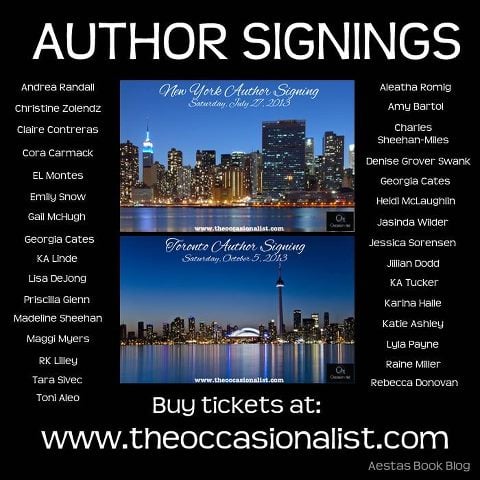 THE DARK DUET: EPILOGUE is up for

PRE-ORDER

!!! Release date is June 15, 2013. ♥ And CJ Roberts has said she's only 5,000 words away from a full length novel EPILOGUE!!!! *happy dance* Seriously, cannot WAIT for this ♥
KRISTEN ASHLEY UPDATE!!!!! First, she has set aside the month of May to write the final ROCK CHICK book!! It's going to be epic. I just know it!!
.
Second, KA says that we'll be seeing the LAW MAN and MOTORCYCLE MAN covers soon as well as new KNIGHT and CREED covers. PLUS, both KNIGHT and CREED will be available IN PRINT very soon!!!!!
THE SLAMMED SERIES by Colleen Hoover has NEW COVERS!!  ♥  I can't recommend these books highly enough. They are simply a breathtaking series!! Here's the full article here from Colleen.
.
♥ #1

SLAMMED


♥ #2

POINT OF RETREAT


♥ #3

THIS GIRL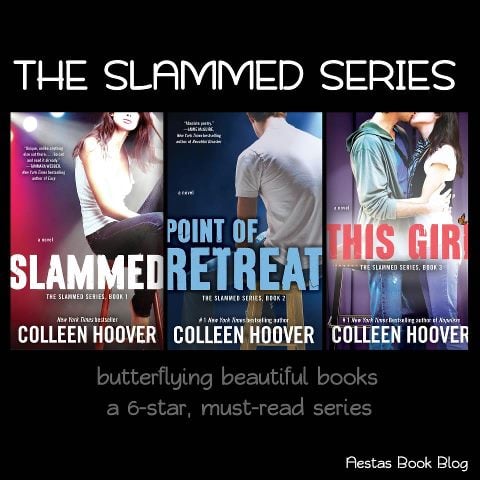 COVER REVEAL for

THE REDEMPTION OF CALLIE AND KAYDEN

by Jessica Sorensen. Release date: August 6, 2013.

Pre-order here

.
.
The dark secret Kayden has kept hidden for years is out. Worse, he's facing charges for battery. The only way he stands a chance against the charges is if Callie speaks up, something he'll never ask her to do.
.
Callie knows Kayden is going back to his dark place and desperately wants to save him. But saving him means admitting her secrets aloud. Callie and Kayden are stronger than they think, especially when they're together. Together they move forward, face their demons, and finally start to heal from their traumatic pasts.