"You've always belonged to her."
This section of the review is spoiler-free.
Choosing to read this was one of the best decisions I've ever made.
Emi Lost & Found is a beautifully written, powerful, and unforgettable love story that made me feel every possible emotion. Without a doubt, this is a story that will stay in my heart forever.
This series took over my life. I've now been through three sleepless nights staying up til the wee hours of the morning to read 'just one more chapter'. I've cried almost harder than I've ever cried over a book before, I've laughed, I've felt love, loss, confusion, anger, betrayal, elation, relief… pretty much everything.
The author calls this an atypical romance and I totally understand why. It's an unconventional story in every way. It steps outside the box, it defies the norm, and it comes out on top. It put my heart through the ringer but having finished it now, I can tell you that this is one of the best stories I have ever read.
However…. it took me over a year to psych myself up to reading this series.
I'll be honest, it scared the crap out of me.
I love emotional stories — they are my favorite kind — but this one, ho boy!! I knew that one certain part of it would devastate me. So many readers told me that they ugly cried and I was sure I would too. But did I want to put myself through that??
Well, I had to work myself up to it… but I always knew that YES, I did!
I've always known the "big spoiler" from the end of the first book and I am so glad I did because honestly if I had dove in without knowing, I might have been too angry to process my emotions. But for me, knowing it in advance allowed me the time to come to terms with it, mull it over in my mind, and decide if this was a story I really wanted to read.
And again, the answer was yes.
When I was reading and I came to "that point" where the big spoiler happened (ps – it's not cheating), I just sobbed. Guys, I hadn't ugly cried this much since The Bronze Horseman. I was a wreck. I literally couldn't breathe, couldn't see the page through my tears, I was just overwhelmed with the emotions it drew out of me. My poor husband came running into the room and freaked when he saw me. I pretty much just sat there sobbing in his arms for what felt like forever.
At this point, I wasn't sure I could go on. Honestly, I strongly debated putting the series down for good. I was devastated. But this story kept drawing me in. It was painful and took the term "heart breaking" to a whole new level but it was also beautiful. Very real. Raw. Not white-picket-fence-perfect to be sure… but I was feeling this journey so strongly and I couldn't wait to see the healing process.
As the story went on, I can truly say that my heart was pieced back together. Did it still hurt? Yes. Absolutely. I don't think that part will ever stop hurting. I've been writing this review with tears pouring down my face at the memory of it. But I can honestly say that the story came full circle. The new developments and healing happened in such a believable, beautifully written way that I couldn't help but be swept away by it all.
The most accurate way I've heard this described is quite simply an atypical romance. The things we've come to expect from the romance books we read each day do not happen here. Yes, there is a romance — and intense, soul deep connection between the two people in love, but the story and the way things play out is anything but normal. But somehow, it just works.
As a quick background, this is a completed series — comprised of a prequel and 3 main novels — with a fully resolved ending. This series takes place over a span of approximately 15 years. It was never rushed and took the time to fully allow you to experience each moment with the characters. It's not a quick read though and my advice is not to read them until you have the time to read all 3.5 books at once. Trust me. Even though they're broken down into 3 main books, it is one continuous story and it simply will not have the same impact on you if read them separately. So, when you're ready, just commit to them.
I have the biggest book hangover imaginable now. I feel like I know these characters — like I've lived their lives with them — and letting go of them isn't easy. My thoughts keep going back to them…. and I know they will for a long time to come.
I'm having a hard time finding anything to compare this series to for you guys… Regarding the first book and start of this series, I think the closest I can come to in terms of 'feeling' is the Love Me With Lies trilogy and Present Perfect. It's obviously not at all the same story but it did evoke some similar emotions in me. But then in the second and third book, I just have nothing at all to compare it to — it's just totally "different" and I can't even come up with a remotely similar comparison. There really is nothing else like these books out there and I just love that about them. They're utterly unique and incredibly powerful.
Regarding rating — I loved this story with all my heart. I truly did. In terms of writing, originality, and the sheer epic level of emotion it evoked in me over and over again, I have to give it 5 stars. This isn't to say it's perfect though because it did have a few flaws for me but honestly, I consider them insignificant and there is just no way that I can sit here, looking back over this stunning series and give it anything less than the 5 stars it deserves.
I can't recommend this series highly enough. Go into it with an open mind and just allow it to take over your heart. It blew me away. I felt pure happiness, absolute devastation, and the ultimate healing.
This truly is a one-of-a-kind, unforgettable love story.
Series rating: 5 stars
 ❤ CLICK HERE to BUY the SERIES BUNDLE ❤
This includes the entire series — the prequel, 3 main novels, and 2 short stories.
I strongly recommend reading the prequel first — it might not seem like it at the time, but as you read the story, you'll see what a huge impact those events had on their lives.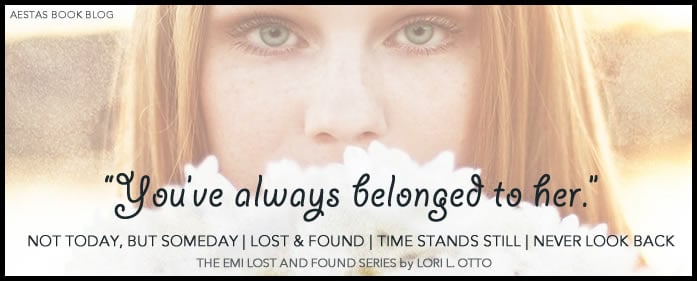 ❤ PLOT EXPLANATION WITH SPOILERS ❤
If you don't want to go into the story blind, I've explained the whole plot here for you. Personally, I knew this going in and I am so glad I did. But that's just me and I know every reader is different so this choice is totally up to you.
— FULL SERIES SPOILERS AHEAD —
This is basically a life long series following the story of this girl, Emi. In high school, her dad cheats on her mom after 25 years of a solid marriage and she's left feeling like she never wants to be in love. Ever. But things are more complicated than that — remember she's only 16 at this point — and even though her dad tried to explain his reasons why he left her mother (he really, genuinely loves this other woman), it leaves her emotionally confused and generally angry towards anything love related.
At the same time, she meets Nate in high school. He's a gorgeous, profoundly observant, kind of bad boy slash artist (yes, it's a weird mix, but it totally works for him) and they have this really close, strong connection between them. But she keeps them in the friend zone since she's basically learned that love ruins relationships and doesn't want to ruin what they have.
End novella.
Skip forward nine years to the start of the first book. Nate and Emi are still best friends, the closest you can imagine, but they are not a couple. He has always loved her but also has always known how unlikely it would be for her to ever allow herself to be in a relationship with him so they both date other people (him many people, her a few) and they're actually both serious about it too because it really doesn't look likely that she'll ever let them be a couple despite their strong (romantic) feelings for each other. This part of the story is very complicated and a little emotionally confusing at times as they figure out what they want most in life but eventually Emi decides and realizes that their love is worth giving a chance to and they fall in love.
At the end of the first book, there is a tragic car accident and Nate dies. He was her best friend, her first love, and he dies. And it. is. devastating.
I want to say that I am so glad I knew in advance that Nate died because I knew to expect it. I knew from the time I first started the prologue and if you read the story knowing what is going to happen, it is my honest belief that you will get so much more out of it than if you're just blindsided by the event. I'll admit even that if I hadn't known in advance, I would likely have been angered by his death… but knowing in advance has given me time to mull things over in my mind and come to terms with the facts prior to experiencing them through my read of the book.
Then the next two books are about her picking up the pieces and there's a guy she meets (eventually – nothing is rushed) who is just incredible. His name is Jack and he's a kind hearted, understanding, patient man who never tried to replace Nate, and respected both his memory and her feelings for him but just wanted to build something new with her. He loved her enough to wait as long as it took, and to accept her with as much baggage as she came with. And he helped her put back the pieces of her life better than they ever were places to begin with. With all my heart, I know and believe he was the one for her.
Now, there was an added layer or twist to it about Jack that was revealed at this point and it changed everything. And even though this is a spoiler-y section, I'm not going to tell you what it is because I think discovering it as you read is too special an experience to take away from you. Just trust me — it. changes. everything.
There is no "Team Nate" or "Team Jack" — this was never a love triangle and there was no 'one or the other.' Both men were amazing. Both men loved her. And she loved both men. Differently. And at different times in her life.
There is no doubt in my mind that Jack was her soul mate. Her real soul mate. Nate was her best friend and also was a wonderful match for her. Had the accident never happened, she would have lived a long and happy life with him and I believe they would have been a fantastic couple. But that was not what life dished out. And what she had with Jack was it. Incomparable and absolutely right.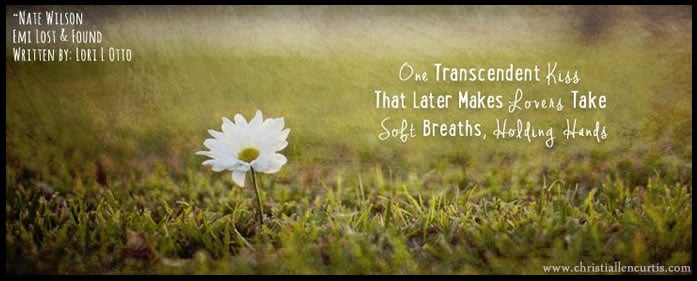 ❤ FULL REVIEWS OF EACH BOOK ❤
Okay, now I wrote this next part almost because I just had to. You don't have to read it if you don't want to, and if you've read the spoiler section above, parts of it will be redundant. But I had to write it. It was therapeutic for me — it's almost as if getting my feelings about the story out of my head and onto paper helped me process my emotions.
If you want to go in 100% blind, just don't read this part.
Mild spoilers ahead.
It's written in my usual review style and I go book-by-book.
 ❤ PREQUEL — NOT TODAY, BUT SOMEDAY ❤
"I think sometimes, there are just some people you're meant to meet…"
In January 1995, at the age of 16, Emi was forced to start her life over in a new school after her parent's divorce. Their separation had hit her hard and what she took away from it was that guys were not to be trusted and that even those in love would still cheat and break hearts. So she wanted nothing to do with a relationship.
This was when she met Nate. I just want to say that even typing his name here, just brought a smile to my face. Nate was bit of a mix between a bad boy and an artist. It was a strange mix to be sure but he owned it with his leather jacket, and cocky but charming attitude… but when he walked into class and laid eyes on this said girl, everything changed.
They had a strong, intense connection but here was no insta-love, nothing was rushed, and just I loved watching Nate and Emi bond both through their shared pain, their shared interests, and their shared attraction.
There was also so much more than just a romance here. There were very strong family themes — the struggled of coping with the after maths of a divorce and the impact it had on the family as a whole, the strong bond between siblings, and the differences between them too. While I usually need a solely romance focused story to keep my attention, I found myself drawn to every aspect of this one.
The writing was absolutely beautiful and was one of the first things that struck me about this story. I was so nervous to start this book because of what I knew about the plot of the writing was a huge part of what drew me in in the beginning. It's a really hard thing for me to put to words but this story had substance. It was a wonderful start to the series that introduced these characters to the readers in a way that connected you to them and gave you an understanding of some of the deeper influences that shaped them into the adults they would soon become.
Like ya, Nate.
Like ya, Em.
 ❤ BOOK #1 — LOST & FOUND ❤
Nate's POV
"There was no Nate without Emi, and no Emi without Nate."
This story takes place 9 years after the prequel and we find that both Nate and Emi have come to an understanding of sorts — to be best friends and nothing more. Despite their connections, Emi's value of their friendship above all else kept them as such.
I'm going to say again that I so glad that I read the prequel before this because I feel like it gave me a base of understanding for where these characters were coming from. Without it, I might have been more frustrated with their "non-togetherness" but given what I knew, it allowed me to see things from a different perspective.
Here's where the atypical part of the romance comes in. Emi was in search of a 'fleeting feeling' — a soul mate's love — and Nate was willing to wait until she either found it or gave them a shot as a couple but until then, he was going to enjoy life to it's fullest because either way, that day might simply never come.
Parts of this story were hard for me — it was hard for me to see Nate with other women but at the same time, I understood why. My heart really went out to him. He's always been in love with Emi since the beginning, but at the same time, with her firm boundaries being where they were, he (rightly) wasn't going to waste his life waiting for a turning point that might never have come.
"I know my charming ways make her giddy at times, but I know not to go any further than that. We had decided long ago that our friendship should always take precedent over any fleeting romantic feelings. It's not that they didn't exist from time to time. The idea is always out there, sometimes distant, sometimes not… and there is clearly something between us, but I still have doubts that I could ever be enough for her. She's an idealist, looking for that soulmate.  She always seems to look beyond me. And I know she should."
I felt really bad for Nate. Here he was essentially moving from one meaningless one-night-stand to another meaningless relationship, knowing that what he wanted most might forever be outside his reach, but never feeling worthy enough for the one girl he loved. I went back and forth between sympathy, pity, frustration, and acceptance.
At this point in the story, I wasn't honestly sure how I felt about Emi. I mean, I understood her hang ups (or, looking back, I thought I did) but I couldn't understand why she wasn't with Nate. She had this amazing guy willing to lay the world at her feet…. What was she waiting for??
"I thought I was your friend."

"You are. I just… I just want you to be more. I thought you might feel the same way."

"I'm not interested, thank you. I'm not desperate."

"Is it Colin? I'm a better man than he is, Emi. I'll prove it to you, every fucking day. I am a better man," I plead with her holding her hand in mine."
At times I was furious with them. A little with him, a lot with her. I just wanted to shove them together in a broom closet and not allow them out until they'd proclaimed their undying love for each other. I was frustrated to an extreme point in places. Seeing Nate's revolving door of relationships was… sad. I felt bad for his life being wasted away but at the same time I couldn't fault him because she wouldn't have him. She let her fear of their friendship being destroyed by a failed relationship rule her life.
"How can "we" not be meant to be? It seems so obvious in this moment. I will fix this. This will work. It has to. I'm meant to be with her. I love her and I want to be with her."
But this part of the story didn't last forever and there came a turning point where they decided to give things a real chance between them. This moment brought happy tears to my eyes. I was elated. It felt so real. It wasn't like a fairy tale where everything just magically fell into place but I think that because of the price paid, and the years lost,  when it did happen, the emotional impact was so much bigger than it ever otherwise would have been.
"I can't be that girl anymore. I don't want to be the girl in the periphery. I want to be the one you always see.

"You are. I've never lost sight of you, Emi. You're it. You're all I've ever seen. 
God, my heart broke with seeing the full depth of Nate's love for Emi. That man loved her, wanted her, needed her. She was his soul mate and he knew it. The sheer relief I felt at their happiness was just immense.
And then…. the last word of the book stopped my heart.
 ❤ BOOK #2 — TIME STANDS STILL ❤
Emi's POV
Mild spoilers ahead.
Ohhhhh God. The pain.
My heart ached.
The tears flowed.
This was crying with noise.
So. Much. Pain.
How do you move on from something like this? Emi said she felt empty and I felt it too. Totally lost.
I didn't cry when it happened.
I cried after.
Suddenly tears were just streaming down my face. The reality of it hit after the fact for me. Maybe I was too numb when it happened?
My heart ached so much. I had to stop reading because I literally couldn't see the page through my tears. I couldn't breathe, couldn't think, honestly couldn't process any emotions other than the pain.
"He called us soul mates. I don't think I get more than one of those."
I think this is what's so powerful about stories told over many years — when things happen, the cumulative emotional impact becomes so great. You don't just feel things in the moment, you feel them along with the memory of every single event in the past that led up to that moment…. and sometimes, it's just overwhelming.
The more I read, the harder I cried. Emi's pain became my pain. My husband came rushing into the room to see what was wrong and I just sat there sobbing uncontrollably in his arms. It was absolute emotional devastation.
Looking back, I realize how cleverly it was done — my feelings quite literally reflected Emi's the whole way through even though the entire story wasn't told from her POV.
At this point, I honestly wanted to put the book down. To just stop. To end the pain. There was no light at the end of this tunnel. And honestly, I didn't want whatever potential happiness may have been in store for the future. I wanted the past back.
"I miss you," I whisper to him, hoping he can hear me, wherever he is. 
I cried until I literally didn't have any tears left.
I didn't think I could keep going but then somehow, in the strangest of ways, the book/life went on.
Healing was slow. Painful. Like with Emi's life — there were good moments and bad moments. Some scenes now made me smile, while others still made me cry. My own feelings mirroring Emi's time and time again — a true testament to the strength of the writing.
I think that writing this healing process was something that needed to be handled with such delicacy and care. Too fast and it would have been unbelievable and would have seemed like a betrayal, and too slow, and it would have seemed like healing was beyond hope. But the way it was written was perfect. Absolutely perfect.
Now, in my reading I actually took a day's break around the halfway point in the entire series (53% in this copy). It wasn't intentional, but my life just got in the way of my reading. But I'm kinda glad it worked out that way because the pain I was feeling was so raw, so fresh, so deep, that I think I needed that break. In the book, even though it is never rushed, there is still a relatively quick progression of a few weeks/months after the big 'spoiler' during which the characters come to terms with what happened and I think that me taking that day's break allowed me to emotionally catch up to their healing progress in a way.
When Jack came into the picture, it was honestly the most natural thing in the world. I'm not going to lie to you guys, I was almost prepared to dislike him. Hate him, even. My loyalty to Nate was strong. But slowly Jack just began to fit perfectly into Emi's life.
"He's a friend who makes my heart beat a little faster, but he's still just a friend."
Here's the turning point though — this was the big "catch" that made me ok with the whole story. There was an added layer to it all about Jack that was revealed at this point that we did not know about and it changed everything. There was even this one particular line I read that sent chills through my body.
This turning point in Emi's life made a huge difference in how I perceived the rest of the story. It gave a sense of relief maybe? A validation to the feelings that I felt guilty for having.
Jack wasn't just any guy. He was the guy. And while he'd always felt something more for Emi, but he never pushed, never rushed her, never gave her any reason to feel like she was betraying Nate. He respected her need to grieve, he respected her love for Nate and he never tried to replace him. That's just not the kind of guy he was.
Jack was the epitome of a good man. In the most realistic sense of the word. The world would be a better place with more Jacks in it. He was just perfect — kind, understanding, thoughtful, patient, protective, generous.
I found Emi's inner struggle here to be very realistic and understandable. Even though in many ways this whole series is her story, THIS book in particular is her transformation and acceptance of what happened to her.
At the end of this book, my tears wouldn't stop flowing but this time they were different than the ones I'd cried in the beginning. These were healing tears of the best kind. Ones that came from knowing just how far she'd come. This story came full circle in every possible way. Emi came full circle. This was a book about the ultimate loss, and the ultimate healing.
It was one of the most beautiful stories I've ever read.
 ❤ BOOK #3 — NEVER LOOK BACK ❤
Jack's POV
This book was a direct continuation  but this time we got to see things through Jack's eyes, starting with a flashback to his memory of that fateful and tragic night. We'd seen it so far from both Nate and Emi's eyes but they had lived it. Seeing Jack's perspective on it all brought added layers to the story in a way I couldn't have imagined before.
I'd always known that he was a deeply insightful and understanding man but getting inside his head really showed just how much this man really understood everything that was going on with Emi and brought to light the limitless depth of his love her her.
"I had to convince her that it was okay to hold on to those elements of her past…that they were a part of her as much as her green eyes and strawberry-blonde hair. They were welcome into what ever we have. There was room for it all. My capacity to love her was limitless. I would love her and everything about her…eyes, hair…past included. I fell in love with those things… if not at first sight, then they were things that made me grow to love her more."
The most important part of all for me was that Jack never tried to be a replacement for Nate and never rushed or pressured Emi into anything she wasn't ready for. His unwavering love for a woman who had had everything in life stolen away from her brought tears to my eyes over and over again.
The beginning of his book had a much needed happy vibe to it. After so much pain, it was wonderful seeing their lives headed in a happier direction. But they had new battles to survive here. Life threw some pretty huge curveballs their way and it wasn't always a smooth path… but they got through it together.
The final 10% of the book had me in tears. The powerful, heart wrenching emotions it evoked were just unparalleled. This was over 15 years worth of life, love, devastation, and healing coming full circle.
"I know this won't be easy, Emi. Nothing we do ever seems to be easy. But I do know one thing… with every challenge we face, we become closer. And just when I think I couldn't possibly love you more… I do."
There absolutely is a HEA. I finished this book crying happy tears. The tragedy survived, and the lingering scars left over hadn't faded away, but there was finally peace… and there truly was happiness.
I'm honestly shocked that more people aren't talking about this series. Every single person I've talked to who has read it can't praise it highly enough and now I see why. I want to shout from the rooftops about this story. It's unique, powerful, beautifully written… and still, the best word I can use to describe it is unforgettable.
Series rating: 5 stars
 ❤ CLICK HERE to BUY the SERIES SALE BUNDLE ❤
This includes the entire series — the prequel, 3 main novels, and 2 short stories.
I strongly recommend reading the prequel first — it might not seem like it at the time, but as you read the story, you'll see what a huge impact those events had on their lives.