4.5 stars.
A dark, emotional read filled with pain and loss but also love and hope. It reminds you how precious life is and how, even in the darkest of times, hope can always shine though.
You know how sometimes you come across a book where you read the blurb and it just makes you want to drop everything in your life so you can read it? This book did that to me. From the moment I heard about it, I couldn't stop thinking about it.
I wasn't always in love with Colton Calloway; I was in love with his younger brother, Kyle, first. Kyle was my first one true love, my first in every way.

Then, one stormy August night, he died, and the person I was died with him.

Colton didn't teach me how to live. He didn't heal the pain. He didn't make it okay. He taught me how to hurt, how to not be okay, and, eventually, how to let go.
The dedication set the tone for the story. Heavy. Emotional. Hitting you right in the heart.
"This book is for anyone who has ever lost a loved one, for anyone who has woken up crying and gone to bed the same way, for anyone who has had to learn that it's okay to not be okay. Surviving isn't strength, it's continuing to breathe one day at a time; strength is learning to live despite the pain."
I love Jasinda Wilder's writing. She made me fall in love. She ripped out my heart. She made me grieve. But then she made me move on. Not forget, but just move forward. And find a way to be happy again. I truly felt like I went through the journey with the heroine.
Kyle and Nell grew up together. They'd been inseparable since they were babies and it was almost inevitable that they end up together. Everyone almost expected it and for so many reasons, they were just perfect for each other.
The author captured both the thrill and fumbling perfection of first love – the awkwardness, curiosity, desire, hope… I felt it all. But at the same time, I read with a certain sense of dread. Because of the blurb and the teaser chapter, I knew what was coming and I dreaded it.
But regardless of knowing it was coming, "that" scene still ripped my heart out again and made my cry. I felt it so strongly. Felt it to my core.
After Kyle's death (not a spoiler, because it's mentioned in the blurb), I just read scene after scene constantly on the verge of tears. When Nell cried, I cried with her. I could feel how broken she was with all my heart. And it was just shattering.
"I wanted nothing more than to climb into the box with him and quit breathing, find him in whatever came after life."
At the funeral was where Nell saw Colton for the first time since she was a kid. He was the complete opposite of Kyle. The bad boy to Kyle's golden boy reputation. Rugged, tattooed, and most importantly, understanding of her pain. He offered her comfort without question or judgment.
"I hold her. I don't tell her it's okay.
"Be mad," I say. "Be hurt. Be broken. Cry."
They just had this… connection. It was subtle and unspoken. But, without a doubt, there.
At first, there was the tiniest feeling of 'too soon' for me. But the more I think about it now, the more I understand it. She loved Kyle because it made sense. He was her best friend and everything in life had pointed them right at each other. But what she felt for Colton was never predestined, it just was. Undeniably so.
At this point we are treated to Colton's POV. Two years later, in NYC, Colton runs into Nell and can see that she has still not let go of the pain of losing Kyle. It still haunts her and he is determined to help her through it.
"I can't fix her. I know this too. I'm not going to try. I've had too many goody-goody girls hook up with me, thinking they can fix me. I also know I'm not going to stay away."
Colton understood her. Deeply. Having suffered through a very different childhood than his brother, he understands pain. He's not trying to get her to move on, but just to allow herself to feel the pain. To let it in and to deal with it.
"We understand each other, Nelly. We've both lost someone we love. We both have scars and regrets and anger. We can do this together."

"I can't be fixed."
"You're committed to being broken forever?"
"Goddamit, Colton. Why are you doing this? You don't know me."
"I want to." It's the answer to both of her statements."
This book deals with some heavy themes and the story was emotional but there were also several moments that had me snorting with laughter.
Music played a big part in this book as well. It gave a voice to the pain. A voice to the emotions that were bottled up deep inside. The songs really got to me and I cried while reading almost every one.
There were both 5 star moments in this book as well as a few that made me go squinty-eyed but over all, I loved the story.
The novel is a great length – not too long, not too short. It gives you plenty of time to connect with the characters. It'll rip out your heart, but it'll also allow you to heal and leave you in a happy place.
If you are looking for a new, emotional read, this would be a great choice.
"… when you feel that kind of all-consuming need for someone, a person you'd do fucking anything for, no matter what? They're in your fucking skin, in your soul, like the essence of who they are is imprinted on you so completely like the very air you breathe… That's love."
WHERE TO BUY:
CASTING:
Add to Goodreads | Teaser Chapter


An interview with Jasinda Wilder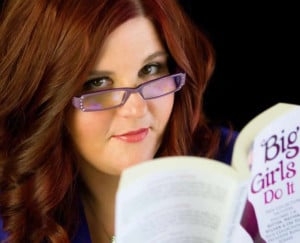 Q – What was your inspiration for this story?
A – The seed of the story, the manner of Kyle's death, really happened to a friend of mine. It occurred much as written, actually, although I did change things a good bit. That event, the death of a boyfriend, was the inspiration. I created the other characters to explore how Nell would deal with the fallout, the grief, the lack of grieving, the guilt. Everything else fell into place from there. 
Q – Is this a stand alone or do you see yourself continuing this story?
A – At this moment, it's a standalone. I'm not going to 100% rule out a sequel or a spin-off, but I have no plans at this time. In part, this is because this book was every bit as wrenching for me to write as readers are saying it is to read. Nell and Colton haven't had an easy life, and a sequel would have to fit into the theme and feel of the book, which would be rough. I really didn't write this with a sequel in mind, but due to reader demand, I will take some time and examine the story and the characters and see if I can find a story worth telling that would fit in naturally. 
Q – What are you working on right now?
A – Fans should be happy to know that I'm currently in the brainstorming/mental plotting stage of Big Girls Do It Pregnant. I'm really happy to be back in the thick of it with Anna and the gang. They're like old friends, now, since I've written so many books about them. I'll answer a question that hasn't been asked, here. No, I don't have any further Big Girls novels planned, but nothing is for sure. You never know, there could be a "Big Girls Do It at the PTA Meeting" or something.There might be a spin-off series? Ian might possibly get his own series, or maybe Cleo? Nothing is certain. The other thing I'm actually working on is a special short story for an anthology coming out later this year. All I can really say is that there some really awesome people involved in this anthology and I'm super, super excited about it. I'll release further details on my website and in my newsletter as I have them.
Q – How long did it take you to write the book?
A – Oh boy. I wrote this book in about thirty days. It just flowed out of me. I couldn't have stopped it if I tried. 
Q – What is your writing process?
A – My writing process is pretty straightforward. I brainstorm, usually working off of a character idea or a story seed, and work out the basic story in my head. And then I sit down and write. I don't do any notes or maps or flowcharts or any of that. I just sit down and let the story and the characters speak through me. After I write "The End" I take a day or so to let the manuscript simmer, and then I go back through and do some rough, general edits. Then I proofread for minor typos, send it to some beta readers and my copyeditor, Christine at Indie Author Services. Once it gets back from all of them, I read it through one last time for any last second typos and then I put it up. Once it's live, I usually upload at least once more because I've found typos.
Q – Do you write everyday? Do you write to music?
A – Do you write to music? I do write pretty much every single day. I do sometimes get busy with life and end up skipping a day here and there, but I try to write every day. And yes, I do write to music. I can't write without it. I listen to Pandora, pretty exclusively, although sometimes an artist I like will come up and I'll listen to an entire album on Grooveshark. 
Q – What was the hardest scene for you to write?
A – Hmmm. That's a tough one. Kyle's death was hard, especially since it really happened. The twist at the end (which I won't spoil in case anyone hasn't read it yet) was really, really hard to write too. 
Q – Do you write your books chronologically? Or do the scenes come to you separately?
A – I write almost exclusively in chronological order, from the first page to "The End." And yes, I do always write "the end" because it's just part of the process, it signifies that i've finished another story and I can take a day or two off. I've had scenes come to me by themselves, but I never write them down until I get to that place in the story, because every book has a different voice, different thematic elements and narrative techniques, so I just hold that scene in my head until I'm there, by which point I've got it more fully fleshed out so it just flows.
Q – Is there any one particular song that you feel captures the "feeling" of the story?
A – No, there really isn't one song. The whole playlist really is the soundtrack for me. Certain songs do have a strong place in my heart in certain scenes, though. "Blackbird" is one, and "I and Love and You", as well as "Reminder". "Barton Hollow" too, since it comes up like 3 times in the book. See? All of the songs. LOL.
Q – Do you have a dream cast for your characters?
You know, I don't. I've had fans do their picks, and I always love seeing their ideas. Amanda Seyfried as Nell has been suggested several times, and I tend to agree. Kyle and Colton are harder to pin down, for me at least. I kind of see Kellan Lutz as Colton, but that's not my 100% solid pick. I'm open to suggestions.
Thank you so much for taking the time to talk to us about Falling Into You, Jasinda! ♥
Open Internationally. Void where prohibited. Must be over 18 to enter.