RARE SALE + TOP FAVORITE: All Your Perfects by Colleen Hoover (Standalone, My Review)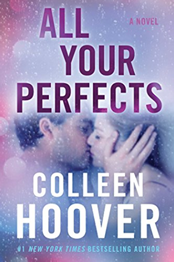 This was one of my 5 STAR FAVORITES of 2018 and it's on a RARE SALE right now!! — "Their perfect love is threatened by their imperfect marriage. The memories, mistakes, and secrets that they have built up over the years are now tearing them apart. The one thing that could save them might also be the very thing that pushes their marriage beyond the point of repair… This is a profound novel about a damaged couple whose potential future hinges on promises made in the past. This is a heartbreaking page-turner that asks: Can a resounding love with a perfect beginning survive a lifetime between two imperfect people?" — This is seriously such an amazing, beautiful, powerful read. Be sure to grab a copy while it's on sale!!

RARE SALE + TOP FAVORITE: Maybe Someday by Colleen Hoover (Can Standalone, My Review)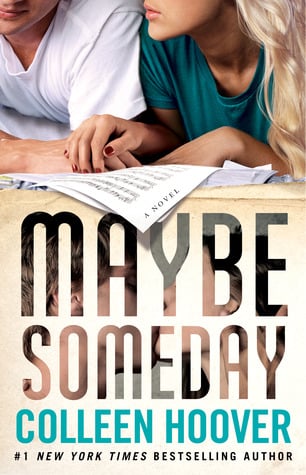 This was also one of my 5 STAR FAVORITES of 2014 and it's also on a RARE SALE!! — "At twenty-two years old, she has a great life: She's in college, working a steady job, in love with her wonderful boyfriend and rooming with her best friend. But everything changes when she discovers [her boyfriend] cheating on her—and she is left trying to decide what to do next… She becomes captivated by her mysterious neighbor. She can't take her eyes off him or stop listening to the passionate way he plays his guitar every evening out on his balcony. And there's something about her that he can't ignore, either. When their inevitable encounter happens, they soon find themselves needing each other in more ways than one…" — This is a really unique, memorable romance! Be sure to grab a copy while it's on sale!!
WEEKLY NEW RELEASES RECAP

NEW & MIDNIGHT RELEASES:  
LATEST BOOK SALES
UPCOMING BOOK RELEASES
BOOKWORM STORE
WHAT KIND OF BOOKS ARE YOU LOOKING FOR?
__________________________________
Let me know if there are any other books you're loving right now too!!
LET'S STAY CONNECTED
To get these lists sent to you every week, subscribe by email.
FOLLOW THE BLOG
Facebook | Twitter | Instagram | Pinterest | BlogLovin' | Google+ | Goodreads