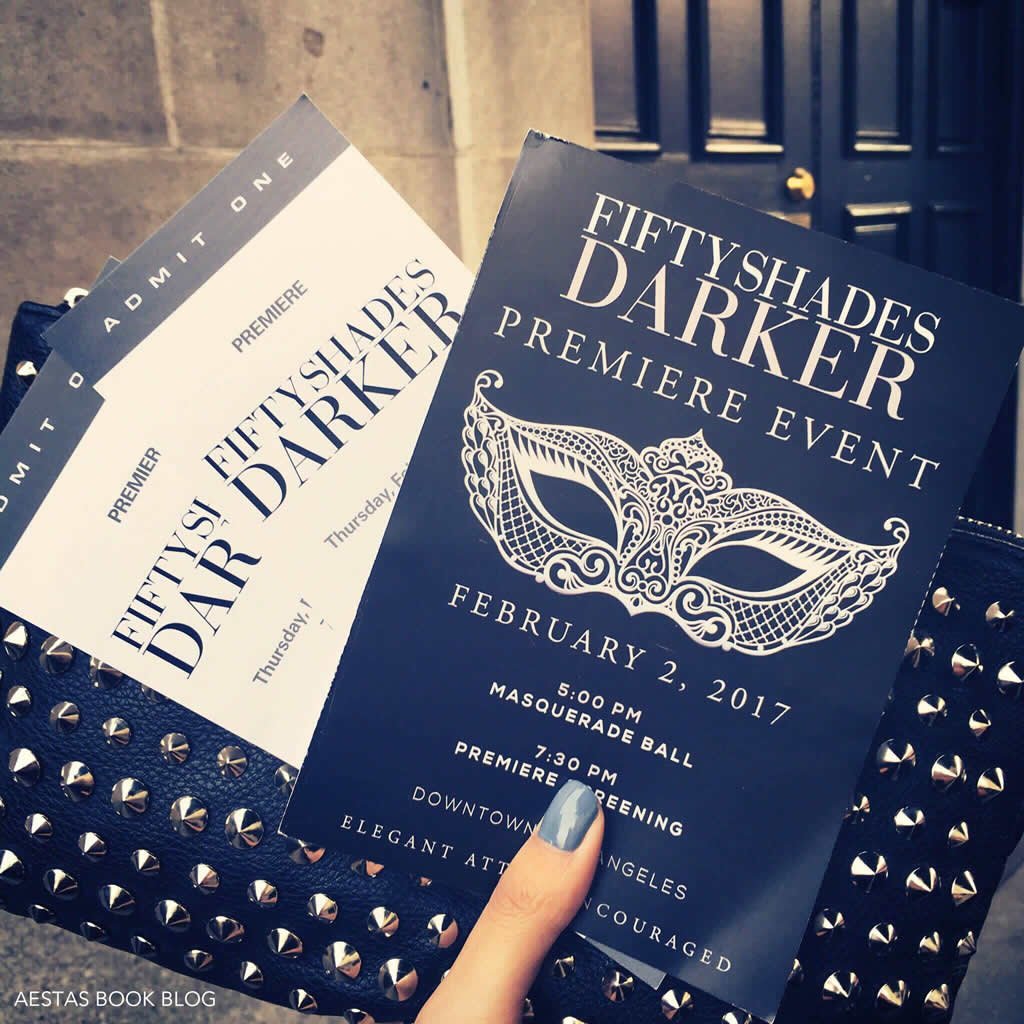 As an #OfficialFifty blog, I was honored to receive an invitation to the official premiere of the highly-anticipated Fifty Shades Darker movie held in downtown Los Angeles last week! And, to make this event even more special, they even threw a masquerade ball too! I'd been eagerly awaiting this movie ever since the first one was released so I couldn't have been more excited especially since Fifty Shades Darker was actually my personal favorite book out of the trilogy!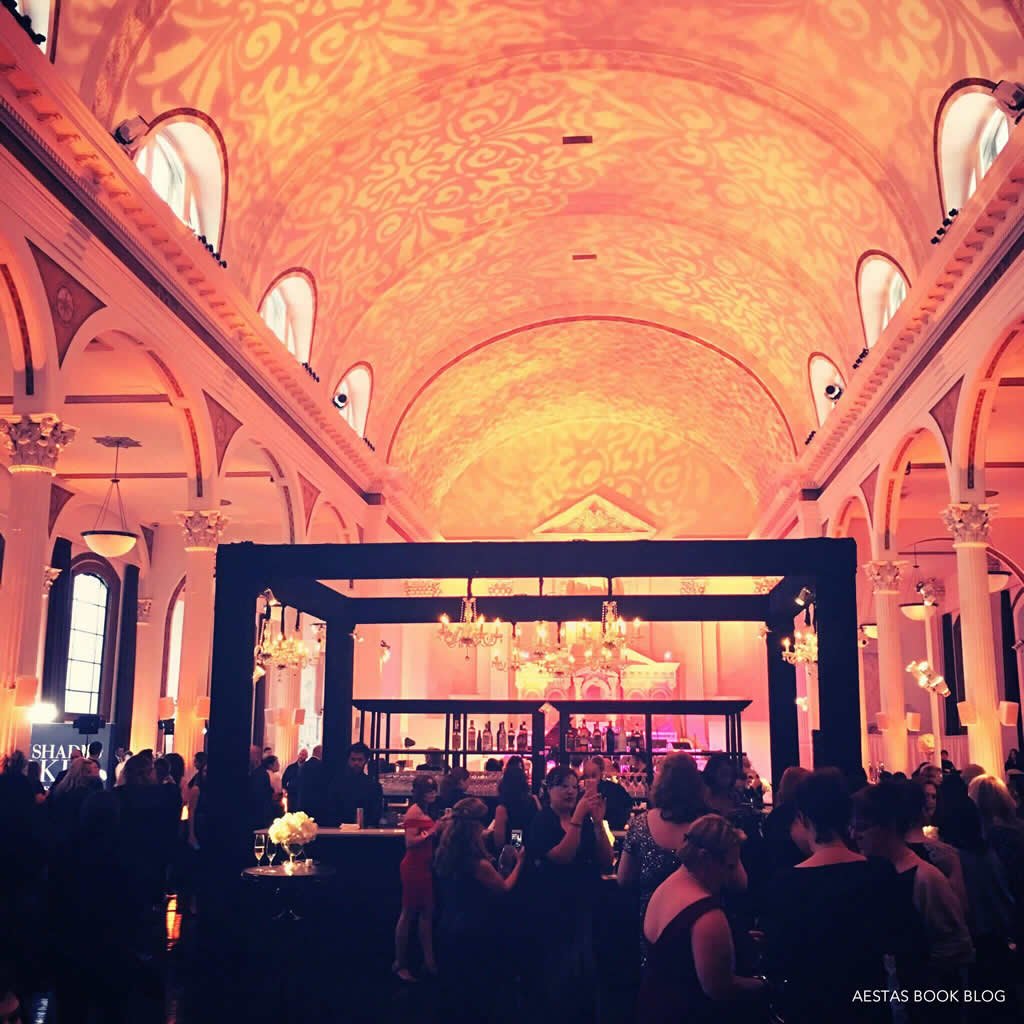 The masquerade ball was scheduled for a few hours before the movie premiere and Official Fifty team had sent us all masks in the mail to wear so it was a lot of fun to get ready for this event! When we arrived at the venue, the entire place was stunning! High vaulted ceilings with beautiful light work, food, drinks, live music, fun activities, lounges to sit and chat with friends, and so much more! And then, things got even more special with appearances from the cast and filmmakers!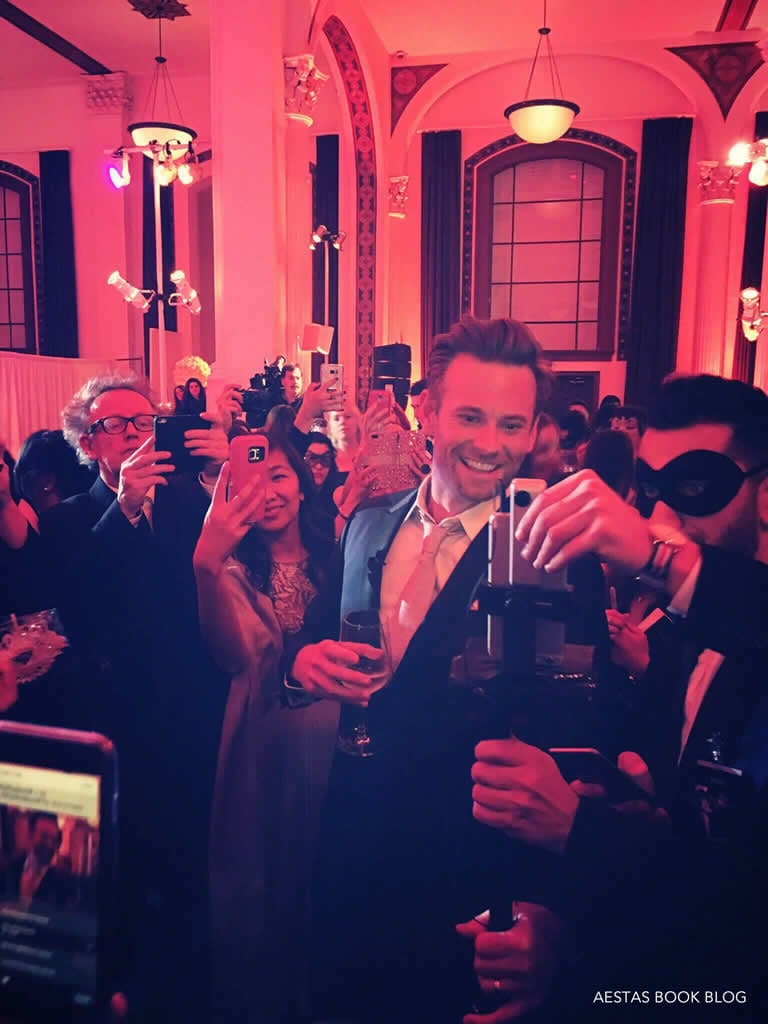 At one point, I turned around and Eric Johnson (Jack Hyde) was making his way through the guests, and then at the very end, Jamie Dornan, Dakota Johnson, EL James, and director James Foley came in to address everyone! I thought it was pretty special that EL James got the biggest 'cheer' from the crowd. This group of guests in particular included a lot of readers who'd been supporting and loving this series from the very very beginning and I loved seeing that the love for this story was just as much about the books as it was about the movie. The ball was a truly special and beautifully coordinated event and we all just couldn't wait for the movie!!!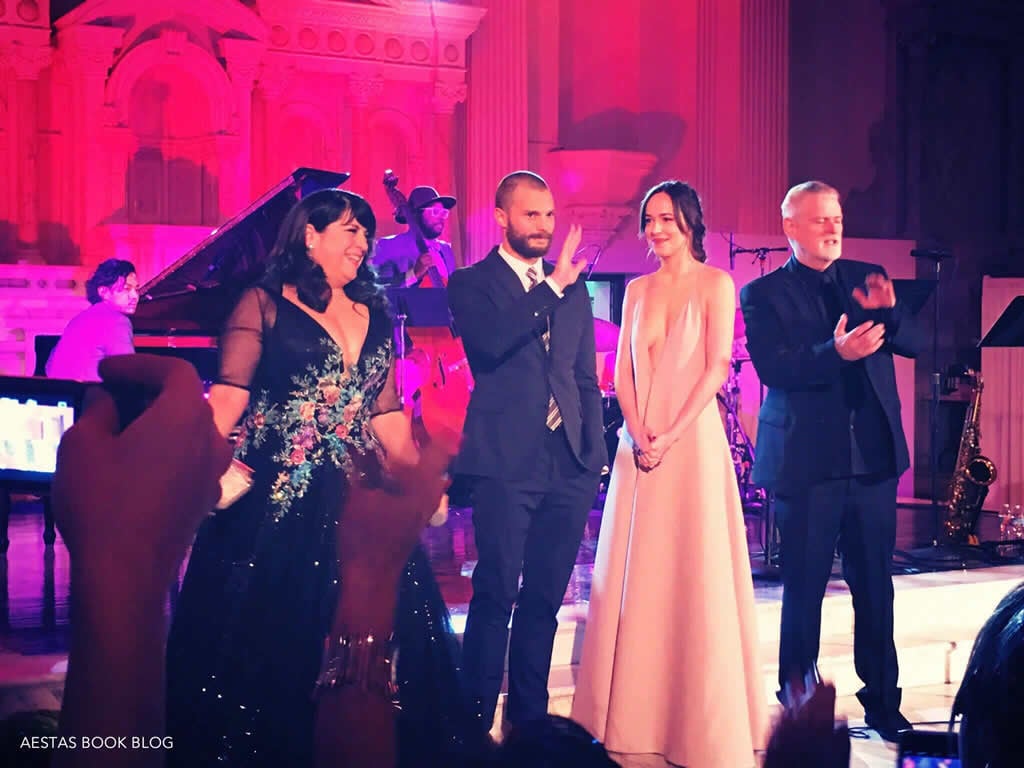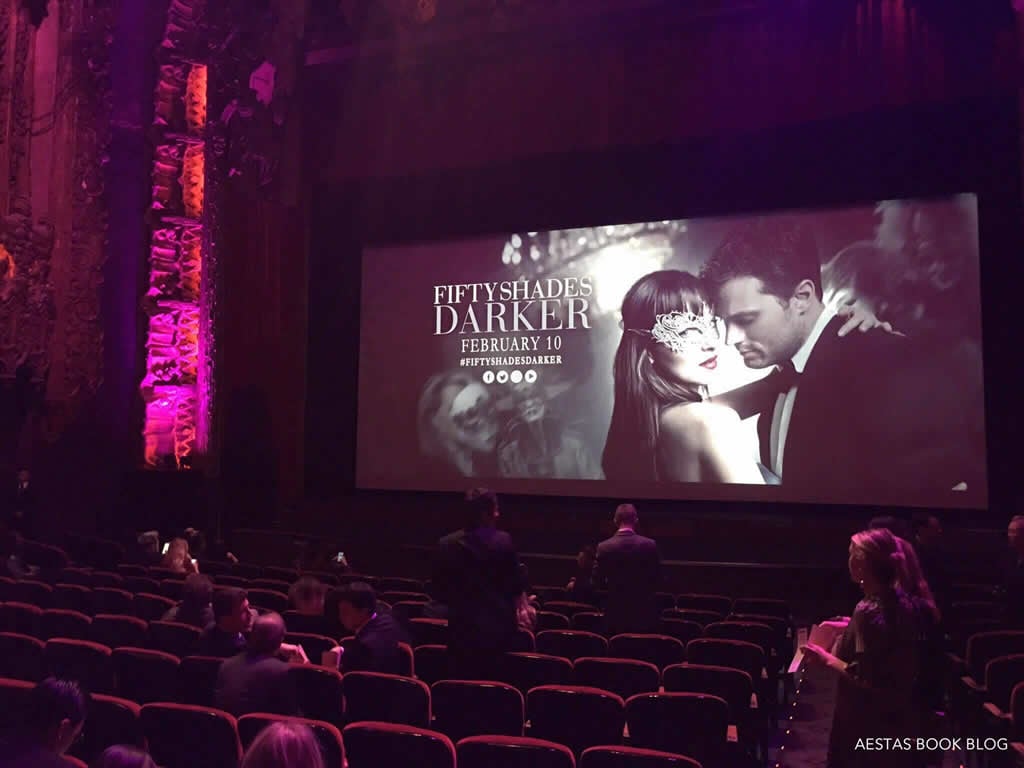 After the ball, they drove all of us to The Theatre at Ace Hotel (which is absolutely stunning by the way) where we were directed to our seats and eagerly awaited the start of the movie. Intermingled in the crowd were cast members — Kim Basinger (Mrs. Robinson) was sitting just in front of me, and we also spotted Victor Rasuk (Jose), Eloise Mumford (Kate), and more! Then EL James, Jamie, Dakota, and the director came on stage to introduce the movie to us and before we knew it, the movie had started!!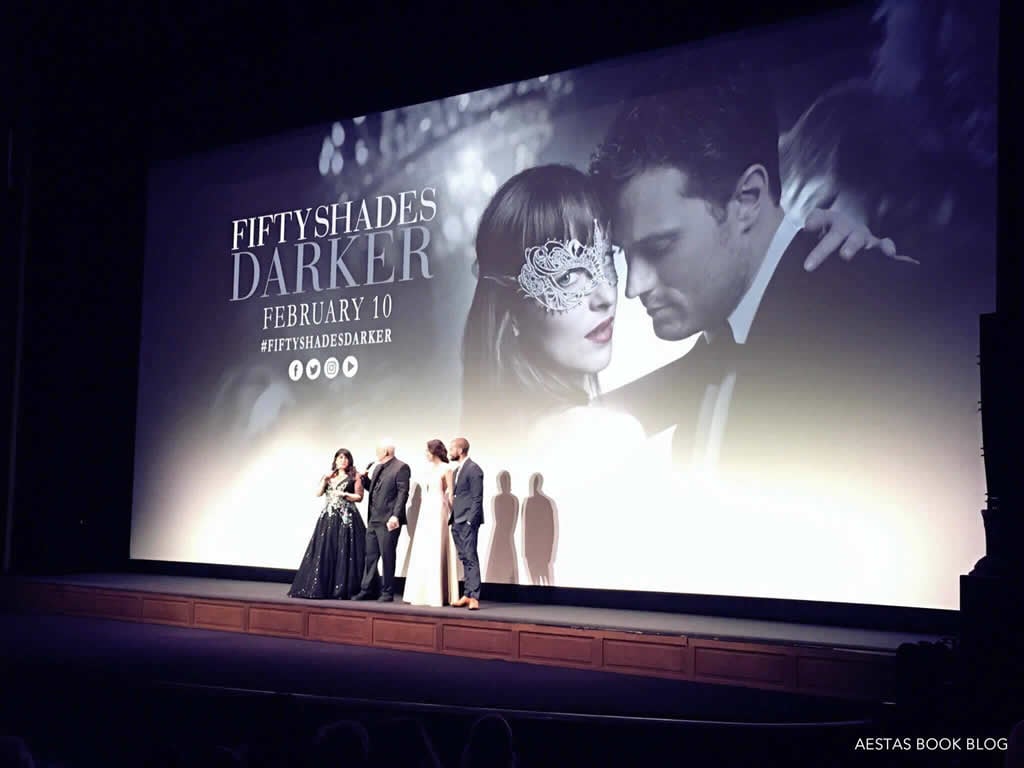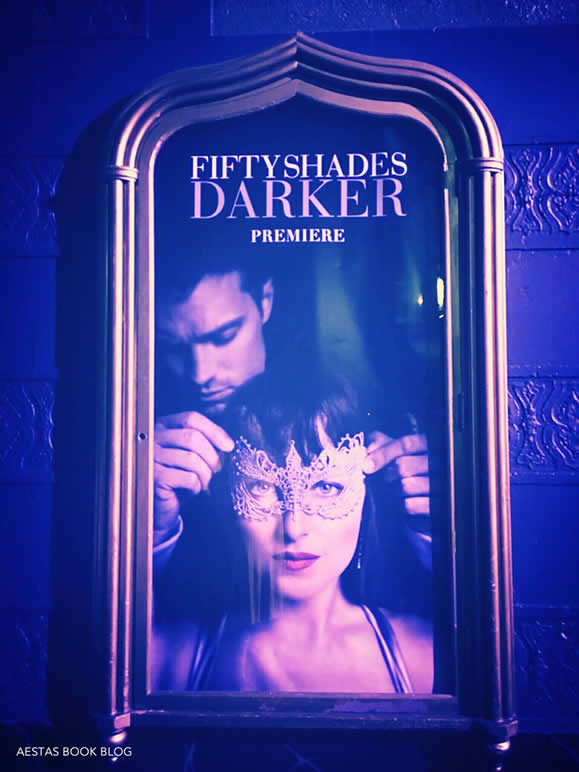 I was very impressed with how closely it stayed true to the book in many ways. So many favorite scenes that readers are looking forward to seeing are in the movie. Jamie and Dakota both did an amazing job in their roles and even though I just saw it a few days ago, I'm already looking forward to seeing it again when it opens in theaters everywhere on February 10th (or 9th in a few places). The movie begins only a few days after Fifty Shades of Grey ended and the ending is in the same place as the book too. OH! And when you go see it, be sure to stay until *after* the credits because there is a special sneak peek of the final movie (Fifty Shades Freed) at the very end! Don't miss it!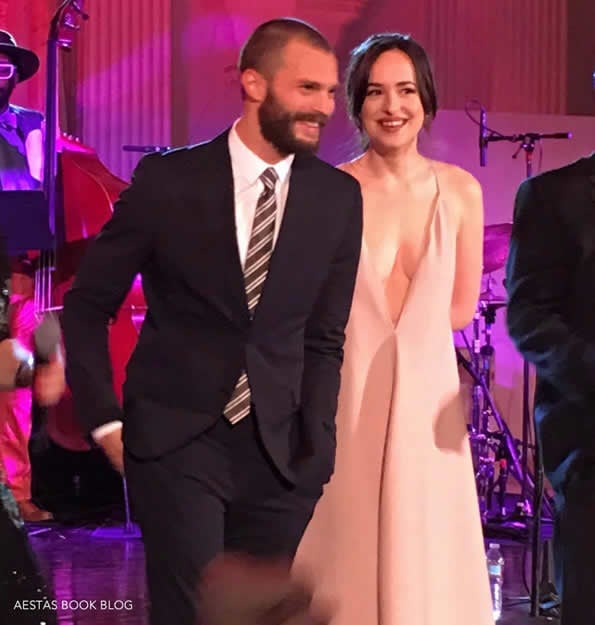 All in all, this trip — the masquerade ball, seeing the cast, and attending the premiere — was absolutely amazing! An exciting, thrilling, incredibly special experience! I'm so excited for everyone to see this movie!
Fifty Shades Darker opens in theaters February 10, 2017.
Oooooh, and I have a giveaway for you too!
I brought back one of the official masquerade masks from the ball (it's the same design as the mask Ana is wearing in the movie posters) so you can enter below to WIN it!! Open internationally. 😀
— FIFTY SHADES DARKER MASK GIVEAWAY —
Open internationally. Void where prohibited by law.
Must be over 18 to enter. One winner.