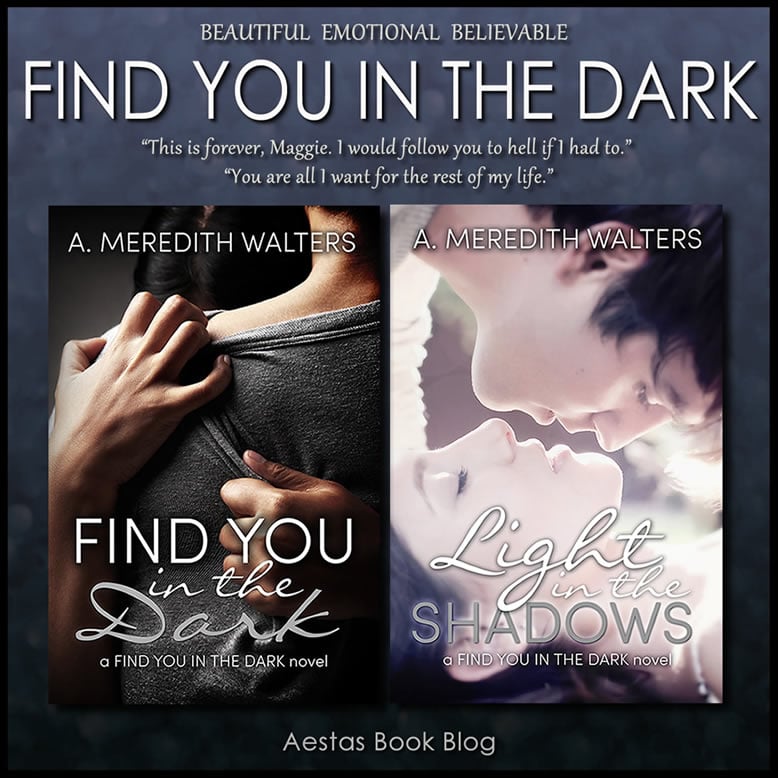 This series was a deeply touching, heavy and emotional journey of the intensity, strength and beauty of first love coupled with the heart-wrenching hardships and struggles of someone affected by a mental illness (bi polar disorder).  
It's no fairy tale, but it a beautiful story of true love that you'll feel with your whole heart.
A 5-star, highly recommended completed series with a happy ending.
"It was just two people who loved each other,
trying to make some sense in a world where there was none."
** SERIES READING ORDER **
This is a completed series.
Book #1 — FIND YOU IN THE DARK
Buy for Kindle | Buy in Paperback | Read My Review
Novella #1.5 — CLOUD WALKING
Buy for Kindle | Read My Review
Book #2 — LIGHT IN THE SHADOWS
Buy for Kindle | Buy in Paperback | Read My Review
Novella #2.5 — WARMTH IN ICE
Buy for Kindle