NEW RELEASE & NEW REVIEW: The Rivals by Vi Keeland (Read my Review)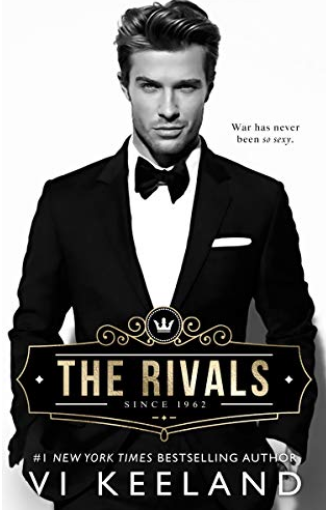 If you love enemies-to-lovers romances then this is a book you'll want to try! Honestly in the first few chapters it was almost leaned a little too far towards the "enemies" side for my usual reading taste but once the backstories began to be revealed I really began to care for these characters and truly enjoyed seeing their unlikely romance develop throughout the book. This was a fast-paced read with compelling characters, an intriguing plot, hot sexy romance, and a wonderful ending. I read it in one sitting and would definitely recommend it to anyone who loves reading romances with characters who start out hating each other but then fall deeply in love! — "I know I love you because my family would disown me for falling in love with you. And that doesn't scare me half as much as you leaving this room without believing that my heart belongs to you more than it's ever belonged to anyone."

JUST ANNOUNCED: The Four Winds: A Novel by Kristin Hannah (standalone)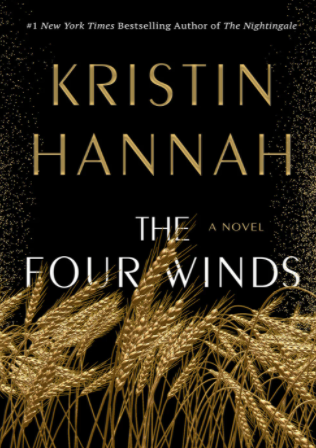 Kristin Hannah is one of my favorite authors ever! Her writing is just just incredible and even though her books are typically a little different than what I normally read, I just find her books to be so deeply compelling and heart-felt that they're the kinds of books that stay with you for years! So I always look forward to her new releases! — "An epic novel of love and heroism and hope, set against the backdrop of one of America's most defining eras—the Great Depression… Texas, 1934. Millions are out of work and a drought has broken the Great Plains. Farmers are fighting to keep their land and their livelihoods as the crops are failing, the water is drying up, and dust threatens to bury them all. One of the darkest periods of the Great Depression, the Dust Bowl era, has arrived with a vengeance. In this uncertain and dangerous time, Elsa Martinelli—like so many of her neighbors—must make an agonizing choice: fight for the land she loves or go west, to California, in search of a better life. The Four Winds is an indelible portrait [of] one indomitable woman whose courage and sacrifice will come to define a generation." — Be sure to pre-order a copy or if you're new to her books, I've listed some of my favorite of her books down below. These are all 5+ STAR favorite standalones and truly some of the best books I've ever read (reviews linked too):
WEEKLY NEW RELEASES RECAP
LATEST BOOK SALES
UPCOMING BOOK RELEASES
BOOKWORM STORE
WHAT KIND OF BOOKS ARE YOU LOOKING FOR?
__________________________________
Let me know if there are any other books you're loving right now too!!
LET'S STAY CONNECTED
To get these lists sent to you every week, subscribe by email.
FOLLOW THE BLOG
Facebook | Twitter | Instagram | Pinterest | BlogLovin' | Google+ | Goodreads