5 STAR RECOMMENDATION: The Girl He Used To Know by Tracey Garvis Graves (My Review)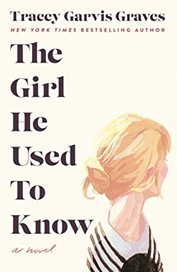 OMG. OMG. OMG!!!!!!! HOLY WOW!! This was one of the VERY BEST BOOKS I have ever read!!!! From the moment I started reading this book I FELL IN LOVE with everything about. The writing was compelling, the characters were so full of heart, the romance was beautiful, and the story was brimming with emotion. I was loving the book the whole way through but around 75% in OH MY GOD a huge reveal sent CHILLS through me. The INTENSITY made my heart race like crazy, TEARS were pouring down my face. I was SO absorbed in every single word of the story until the very last page. HOLY FREAKING WOW!!! Really and truly, if you want an absolutely INCREDIBLE book to read, THIS IS IT!!! 5+++ STARS!!!! Be sure to grab a copy as it's NOW LIVE and check out my spoiler-free review!!!
WEEKLY NEW RELEASES RECAP

HOT NEW RELEASES (NOW LIVE):  
DETAILED LIST: NEW RELEASES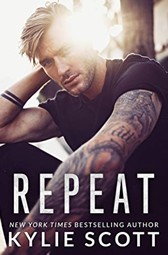 Repeat by Kylie Scott — New Release!!
Standalone: "When a vicious attack leaves her with no memory, she's forced to start over. Now she has to figure out who she was and why she made the choices she did – which includes leaving the supposed love of her life, tattoo artist Ed Larsen, only a month before… He can hardly believe it when his ex shows up at his tattoo parlor with no memory of their past, asking about the breakup that nearly destroyed him. The last thing he needs is more heartache, but he can't seem to let her go again. Should they walk away for good, or does their love deserve a repeat performance?"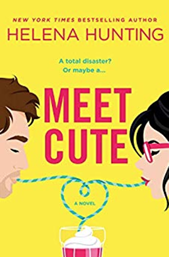 Meet Cute by Helena Hunting — New Release!!
Standalone: "She was always calm, rational, and controlled-until she ended up sprawled all over the former actor she totally crushed on as a teenager. Then she did the unthinkable: She became a mortifying fangirl in five seconds flat, which may or may not have included professing her undying love. And oddly, he didn't run away. In fact, their meet cute led to a friendship she never saw coming. Of course, she never saw his betrayal coming, either… Now he needs her help. As guardian to his thirteen-year-old sister, he's in way over his head. And though she hasn't forgiven him, she isn't heartless enough to make him fend for himself, either. Soon their friendly meetings turn into flirty dinner dates, and she can feel their chemistry is as explosive as ever. But how can she possibly let down her guard again to a guy who has heartbreak written all over him?"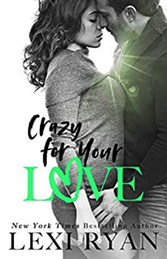 Crazy For Your Love by Lexi Ryan — New Release!!
Can standalone: "The only thing worse than being single at my sister's wedding is finding out that my ex will be there too. Not just any ex—the guy everyone expected me to marry, the man I came [here] to escape… Now I need a date, and fast. Enter the firefighter who's dealing with an unwanted five minutes of fame ever since a shirtless photo of him saving a puppy went viral. He's warding off propositions left and right, and he needs a fake relationship as much as I do. Sweet and sexy, he is completely off-limits. See, I have a rule. A no-heartache rule. Not only is he my friend and a known heartbreaker, but his job as a firefighter puts him in danger daily, and that's something I just can't handle…"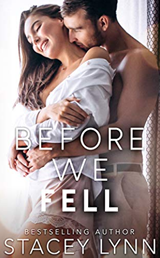 Before We Fell by Stacey Lynn — New Release!!
Can standalone: "He stomped into my classroom all angry scowls and rudeness, the big-shot lawyer who was always too good for this small town. But the moment his smile softened toward his niece, it was me that melted. The heartbreak that brought him back also brought me closer to him, to the man he hides from the world behind his swagger and aggression. The man I couldn't help but fall for… But life has a way of throwing a curveball when you least expect it, and this one could cost me everything–even him. Turned out, our fates were written in the sky before we ever met— Before we fell."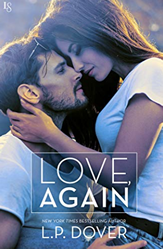 Love, Again by L.P. Dover — New Release!!
Standalone: "He's a small-town fireman and that's just fine with him. Sure, when the love of his life left their hometown to chase her dreams he was heartbroken and—he'll admit—damn mad. But he would have never forgiven himself if he had held her back from success.
So the last thing he expects after all these years is to walk into his favorite bar one night and find the girl he's always loved—there—looking for him. Maybe now's the time to make his dreams come true…"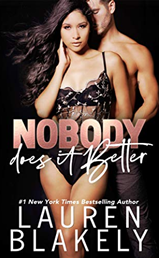 Nobody Does It Better by Lauren Blakely — New Release!!
Can standalone: "Some women are just forbidden. Like—off the top of my head—my sister's life-long best friend… Sis has made it patently clear that Vanessa is hands-off, as in keep my ladies' man paws far away from her clever, go-getter best friend who's ready for the real deal. That should be an easy guideline to follow, except Vanessa is deliciously flirty, easy to talk to, and laughs at my jokes. Translation – [I've] been craving her many, many years. So many that we might have stolen a kiss or two. Can you say pent-up, crazy, raw desire? That's exactly what we're both feeling when the storm of the century hits and it's 10 inches of snow with Vanessa and me trapped in a cabin all night long… and I have one night to convince her that I'm the real deal."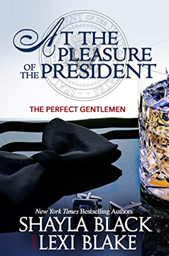 At the Pleasure of the President by Shayla Black & Lexi Blake — New Release!!
Can standalone: "From the moment she met him, she felt the connection. Serving as his campaign manager and then his press secretary, she accepted that her love for him would remain unrequited. Still, she'd thought they were friends, so when he pushed her aside, she felt the stab in her heart. And when she realizes he's done it to protect her, nothing will stop her from standing by his side—not even the men who would use her as a weapon against him…As shocking secrets are revealed, they find succor and passion in each other's arms. When the ultimate villain shows his face, he may have to choose between his country and the woman he loves…"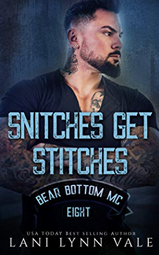 Snitches Get Stitches by Lani Lynn Vale — New Release!!
Can standalone: "Good vs Bad. Light vs Dark. Right vs Wrong. There are always two sides to every coin. He knew the moment he laid eyes on her that there was something different about her. Something special. Something so unique that it practically poleaxed him the moment that their eyes met. Except, the next time he saw her, it was like she was a different woman altogether. There was a blankness to her eyes that concerned him. An air of menace about her that honestly scared him to death. He's more than man enough to admit it. At first, she thinks it's because she's bi-polar, or possibly psychopathic. Then he realizes the truth. That there isn't a single person that exhibits such different personalities, but two. Two identical twin sisters, both completely different, yet exactly the same. One with a soul, and one without. One that has his heart, and one that only wants to destroy it."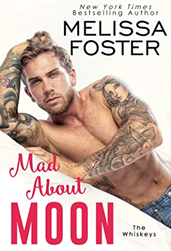 Mad About Moon by Melissa Foster — New Release!!
Can standalone: "Most people wouldn't see him as someone to look up to. He's been in and out of jail and has lived a less-than-stellar lifestyle. But years ago one woman saw through his bullshit, and he's never forgotten her. Now she's back in his life, and as a prospect for a motorcycle club, he promises to keep an eye on the sassy, sexy single mother who has never stopped lighting his fantasies on fire. 
Their combustible connection is stronger than ever. Having her and her son in his life brings out all of his protective instincts-and visions of a future he never imagined having. But when a shocking revelation knocks the insatiable lovers to their knees, it forces them to make choices that could change their lives forever."
LATEST BOOK SALES
UPCOMING BOOK RELEASES
BOOKWORM STORE
WHAT KIND OF BOOKS ARE YOU LOOKING FOR?
__________________________________
Let me know if there are any other books you're loving right now too!!
LET'S STAY CONNECTED
To get these lists sent to you every week, subscribe by email.
FOLLOW THE BLOG
Facebook | Twitter | Instagram | Pinterest | BlogLovin' | Google+ | Goodreads