TOP RECOMMENDATION: The Candle Palace by Devney Perry (Read my Review)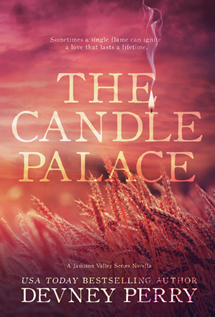 I absolutely love love LOVED this! It was an INTENSE and ROMANTIC love story that kept my heart racing from start to finish! I read it in one sitting and didn't want to put it down even for a second!! If you love PROTECTIVE HEROES and FORBIDDEN LOVE STORIES, then you absolutely must read this!! There was just enough angst and suspense to keep me on the edge of my seat, but plenty of swoon-worth, heart-warming romance to balance everything out. This was a GORGEOUS READ!!! I highly recommend it to absolutely everyone who loves romance and is looking for a beautiful new read to fall in love with! Be sure to grab a copy as it's now live!! Also, if you've never heard of these books before, the entire Jamison Valley series is AMAZING! They're interconnected standalone romances and I've loved each one!
NEW KA ANNOUNCED: Fast Lane by Kristen Ashley (standalone)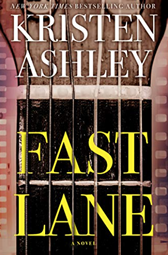 "Once he met her, it was and always would be Lyla." They were the gentlemen bad boys of rock. Forming in a garage in a small town in Indiana. Taking their licks on the road. Going balls to the wall until they made their big break. And then Preacher McCade and the Roadmasters redefined rock and roll. Guided by their tortured lead singer and songwriter, the Roadmasters changed the face of music in the 80s and 90s. And on their journey to becoming one of the most enduring bands in history—dogged by rumors and myth and fueled by drugs and booze—the Roadmasters had one touchstone. Lyla. Preacher's muse, the love of his life, and the band's moral compass, from the beginning, Lyla is along for the ride. But with fame and acclaim in their grasp, they've entered the fast lane. And they didn't know it, but they were headed for a crash… — KA says "I took some chances with this novel. Told as an oral history intermingled with a narrative, the story of Preacher McCade and the Roadmasters will keep you on your toes. And maybe haunt you well after you're done. It did that to me!" — Be sure to pre-order your copy!
WEEKLY NEW RELEASES RECAP

HOT NEW RELEASES (NOW LIVE):  
LATEST BOOK SALES
UPCOMING BOOK RELEASES
BOOKWORM STORE
WHAT KIND OF BOOKS ARE YOU LOOKING FOR?
__________________________________
Let me know if there are any other books you're loving right now too!!
LET'S STAY CONNECTED
To get these lists sent to you every week, subscribe by email.
FOLLOW THE BLOG
Facebook | Twitter | Instagram | Pinterest | BlogLovin' | Google+ | Goodreads