RARE SALE ON TOP FAVORITE: The Hookup by Kristen Ashley (Read my Review)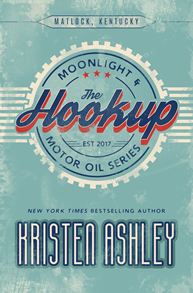 This is a very RARE SALE and HOLY FREAKING SQUEEEEEEEEEEE!!!! This amazing, beautiful, EPIC ALPHA MALE ROMANCE was EVERYTHING I could have hoped for AND MORE. I remember when I read it, my heart was beating so fast and by the end I had happy tears in my eyes from that GORGEOUS epilogue. The hero was the most ALPHA, PROTECTIVE, POSSESSIVE, LOYAL, KIND, SEXY, SWOONY guys you can imagine. His past had left his heart damaged, but when he fell in love with the heroine, he fell HARD and OMG. THEY WERE PERFECT for each other!! She was STRONG, SASSY, and amazing!!! I read this book in one sitting and LOVED EVERY SINGLE PAGE!!! This was pure VINTAGE KA GOLD!!! I can't recommend it highly enough. Also please note that this is NOT A LOVE TRIANGLE. And there is no stupid drama. Not at all. The blurb makes you think its a triangle but it is not at ALL. I promise. It can standalone! Be sure you grab a copy ON SALE!!!

NEWLY ANNOUNCED: Quiet Man: A Dream Man Novella by Kristen Ashley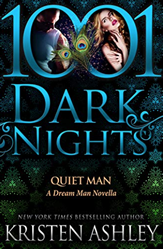 I'm so excited for this!!! I adore the Dream Man standalones and this will be a new one! — "Charlotte "Lottie" McAlister is in the zone. She's ready to take on the next chapter of her life, and since she doesn't have a man, she'll do what she's done all along. She'll take care of business on her own. Even if that business means starting a family. The problem is, Lottie has a stalker. The really bad kind. The kind that means she needs a bodyguard. Enter Mo Morrison. Enormous. Scary. Quiet. Mo doesn't say much, and Lottie's used to getting attention. And she wants Mo's attention. Badly. But Mo has a strict rule. If he's guarding your body, that's all he's doing with it. However, the longer Mo has to keep Lottie safe, the faster he falls for the beautiful blonde who has it so together, she might even be able to tackle the demons he's got in his head that just won't die. But in the end, Lottie and Mo don't only have to find some way to keep hands off until the threat is over, they have to negotiate the overprotective Hot Bunch, Lottie's crazy stepdad, Tex, Mo's crew of frat-boy commandos, not to mention his nutty sisters. All before Lottie finally gets her Dream Man. And Mo can lay claim to his Dream Girl." — Be sure to pre-order a copy!!!
WEEKLY NEW RELEASES RECAP

HOT NEW RELEASES:  
LATEST BOOK SALES
UPCOMING BOOK RELEASES
BOOKWORM STORE
WHAT KIND OF BOOKS ARE YOU LOOKING FOR?
__________________________________
Let me know if there are any other books you're loving right now too!!
LET'S STAY CONNECTED
To get these lists sent to you every week, subscribe by email.
FOLLOW THE BLOG
Facebook | Twitter | Instagram | Pinterest | BlogLovin' | Google+ | Goodreads