TOP RECOMMENDATION – LIVE: The Hookup by Kristen Ashley (Read my Review)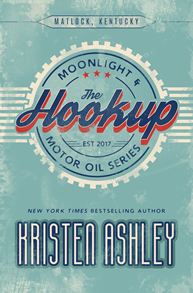 HOLY FREAKING SQUEEEEEEEEEEE!!!! This amazing, beautiful, EPIC ALPHA MALE ROMANCE was EVERYTHING I could have hoped for AND MORE. My heart was beating so fast as I read and by the end I had happy tears in my eyes from that GORGEOUS epilogue. The hero was the most ALPHA, PROTECTIVE, POSSESSIVE, LOYAL, KIND, SEXY, SWOONY guys you can imagine. His past had left his heart damaged, but when he fell in love with the heroine, he fell HARD and OMG. THEY WERE PERFECT for each other!! She was STRONG, SASSY, and amazing!!! I read this book in one sitting and LOVED EVERY SINGLE PAGE!!! This was pure VINTAGE KA GOLD!!! I can't recommend it highly enough. Also please note that this is NOT A LOVE TRIANGLE. And there is no stupid drama. Not at all. The blurb makes you think its a triangle but it is not at ALL. I promise. It's also a standalone (first in a brand new series of standalones)! Be sure you grab a copy and it is finally now live!!!
WEEKLY NEW RELEASES RECAP
DETAILED LIST: NEW RELEASES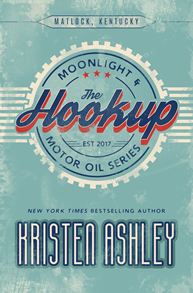 The Hookup by Kristen Ashley — New Release!!
TOP FAVORITE!! Can standalone: She's definitely not prepared to engage in her very first hookup with [the town's good, solid guy]. Then she wakes up the next morning in his bed and she finds she likes being bad for him… Floating on air thinking this is going somewhere, she quickly learns why he holds distant… He [was] in love with someone else. Someone who left him and did it leaving him broken. Whoever was up next would be runner up, second best. Knowing the stakes, she will take what she can get from him. And even knowing his heart might never mend, he can't seem to stay away from her. Until out of nowhere, his lost love comes back to town. He's not going back, but he still knows the right thing to do is let her go…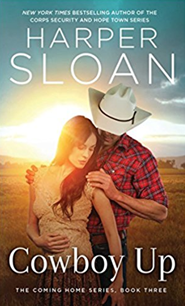 Cowboy Up by Harper Sloan — New Release!!
Can standalone: As the eldest brother, he has always tried to lead by example. He takes his job as head of the family businesses seriously…. And with the disastrous end to his last relationship, he's just fine with his quiet, solitary life. Most of the time.
What he hadn't counted on was a cute, quirky, shy bookstore owner. She's the proverbial woman next door… She hasn't lived an easy life, but after escaping an abusive ex, she's finally living it for herself. The last thing she ever expected was a one-night stand with him, a night she can't stop thinking about… So when she falls on hard times and he comes out of nowhere to her rescue, she realizes just how impossible it'll be to stay away from him. Now all she has to do is convince him to live a little…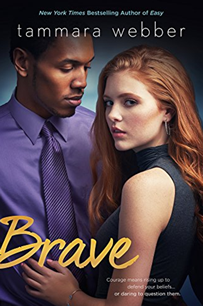 Brave by Tammara Webber — New Release!!
Can standalone: She was captivating, but forbidden
His professional subordinate
The embodiment of unearned privilege
The daughter of his sworn enemy
He was impossible to read
Smart, ambitious, and emotionally detached
Hotter than anyone's boss should ever be
And definitely hiding something…
He told himself that getting to know her would help him take down her father.
She told herself that getting under his skin would distract her wrecked heart from its misery.
Neither predicted their private war would lead to an intimate battle in which the victor would be the first one to surrender.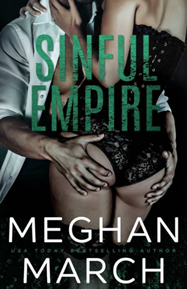 Sinful Empire by Meghan March — New Release!!
Series finale: What's mine, I keep, and that includes her. It's no longer enough to have her in my debt. No longer enough to own her body. I want something more.
She can try to resist, but I'll never give her up.
Nothing will keep us apart.
Not her.
Not my enemies.
No one.
Her debt will only be paid one way—with her heart.
The Man in the Black Suit by Sylvain Reynard — New Release!!
"She excels at her job as concierge at a prestigious hotel in Paris. When her senior colleague is attacked and sent to the hospital, she is tasked with serving one of the hotel's most mysterious and attractive guests.
Nicholas Cassirer checks into the hotel under an assumed name every three months. Usually, he stays in the penthouse suite with a beautiful female companion but on this occasion, he arrives alone and is displeased in having to deal with someone new. A match of wits ensues as he tests her expertise with a series of almost impossible demands. Her intelligence and creativity rise to the challenge, earning his respect.
They strike a tenuous accord until she discovers a famous stolen painting in his suite. Compelled to report her discovery, she contacts a former boyfriend who works for the elite BRB, a unit of French law enforcement that deals with stolen art.
Nicholas is questioned by police and released when it is revealed the painting is a reproduction. Irked with her behavior, her supervisor demotes her, threatening dismissal and the cancellation of her work permit.
But she has already attracted Nicholas's attention. Remorseful that she may lose her job on his account, he offers her a choice — she can wait until her supervisor dismisses her, or she can leave the city of lights behind and become his personal assistant.
She initially refuses his offer, but Nicholas is persistent. He reveals himself as a man who quietly acquires stolen art in order to restore it to its rightful owners. Faced with mounting familial debts and the possibility of dismissal and deportation, she agrees to work for him.
Nicholas opens up a whole new world of beauty and intrigue to her as they travel the globe. Soon the line between employer and assistant is blurred, and the two lonely people embark on a passionate relationship.
Secrets and danger abound as they try to solve the mystery of a piece of stolen art. But she may prove to be the most dangerous mystery of all…"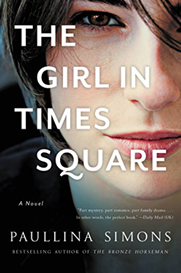 The Girl in Times Square by Paullina Simons — New Release!!
Standalone: The truth will change her forever. Living in bustling New York City, Lily Quinn has plenty of distractions and is struggling to finish college as well as pay her rent. But that all pales in comparison when Amy, her best friend and roommate, disappears without a trace.
Spencer O'Malley, a cynical NYPD detective assigned to Amy's case, immediately captures Lily's attention. Though he is wary and wrestling with his own demons, he, too, is irresistibly drawn to Lily.
But fate has more in store for Lily than she ever expected. As she looks deeper into the mystery surrounding Amy's disappearance, Lily finds answers she never imagined she'd find—answers that challenge everything she knows about her own life.
Lily's search puts her on a collision course with tragedy and love, and gives her a glimpse into the abyss that swallowed her friend . . . until she faces a final confrontation with her own life-changing destiny.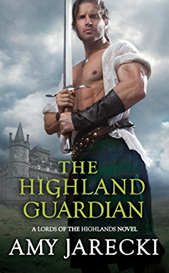 The Highland Guardian by Amy Jarecki — New Release!!
Can standalone: "Captain Reid MacKenzie is a man of his word. During a harrowing battle at sea, the heroic Highlander makes a vow to a dying friend to watch over the man's daughter. His plan: send the child to boarding school as quickly as possible so he can continue his mission.
But Reid's new ward is no wee lass. She's a ravishing, fully grown woman, and it's all he can do to remember his duty and not seduce her himself…"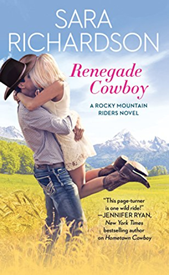 Renegade Cowboy by Sara Richardson — New Release!!
Can standalone: "She knows cowboys are nothing but trouble. But when her childhood crush comes riding into town, she starts to have second thoughts. He's a world-class bull rider now and more handsome than ever. It's a good thing she's getting out of Dodge soon or she just might be tempted…
As a famous rodeo star, he could have his pick of any woman on the circuit. But when he reconnects with her, sweet memories come rushing back. He knows she doesn't want to get roped into a relationship. Not with a cowboy. The only question is, can he convince her he's more than just a renegade cowboy before the summer's over?"

LATEST BOOK SALES
UPCOMING BOOK RELEASES
BOOKWORM STORE
WHAT KIND OF BOOKS ARE YOU LOOKING FOR?
__________________________________
Let me know if there are any other books you're loving right now too!!
LET'S STAY CONNECTED
To get these lists sent to you every week, subscribe by email.
FOLLOW THE BLOG
Facebook | Twitter | Instagram | Pinterest | BlogLovin' | Google+ | Goodreads