WHAT I JUST FINISHED READING: Riven Knight by Devney Perry (Tin Gypsy #2, My Review)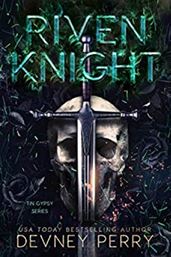 SQUEEEE!!! I just finished reading this highly anticipated book that I'd been super excited to read ever since starting this series and it was AWESOME! It was equal parts mystery and romance. The romance was a slow-build with a very unconventional start, a very strong heroine, and a hero with a dark past! The mystery kept me guessing and actually genuinely surprised me with a twist or two! While this book is focused on one couple, the whole story is a continuation from the first book and I was so glad to get all the answers I'd been searching for while still being excited to read more! This is definitely a NEW FAVORITE!!! Be sure to pre-order your copy of Riven Knight as it's almost here! And if you're completely new to this series, definitely start reading with the first book Gypsy King!

RECENT RECOMMENDATION: Come Back For Me by Corinne Michaels (can standalone, My Review)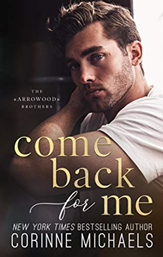 HOLY FREAKING SQUEEEEEEEE!!!! I absolutely love love LOVED this book and read it in one non-stop sitting recently!!! My heart was racing the whole time I was reading. It was easily the best book I've read in a long time! It was seriously ANGSTY, but also incredibly ROMANTIC and full of DEEP FEELS!!! I seriously could not put it down (even cancelled dinner plans to keep reading it!) and honestly it was EXACTLY the type of book I needed right now!! It's a second chance love story with a bit of a twist. It has a strong heroine, a protective hero, and a little bit more that I don't want to spoil for you but if you're looking for a GORGEOUS BOOK, then I definitely would highly HIGHLY recommend this book!!
WEEKLY NEW RELEASES RECAP
LATEST BOOK SALES
UPCOMING BOOK RELEASES
BOOKWORM STORE
WHAT KIND OF BOOKS ARE YOU LOOKING FOR?
__________________________________
Let me know if there are any other books you're loving right now too!!
LET'S STAY CONNECTED
To get these lists sent to you every week, subscribe by email.
FOLLOW THE BLOG
Facebook | Twitter | Instagram | Pinterest | BlogLovin' | Google+ | Goodreads