JUST ANNOUNCED: Dream Maker by Kristen Ashley (Dream Series #1 | All KA Series)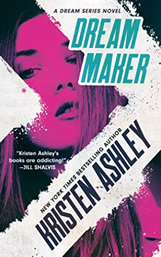 YOU GUYS!! A BRAND NEW KRISTEN ASHLEY SERIES!! She says, "As you know, Quiet Man (Dream Man series), the story of Lottie and Mo, is coming in August. What you might not know is that in that novella, you'll meet Mo's best friends. Four great guys who Lottie has decided to meddle with. And that means they'll get their stories! Introducing my new Dream Series. Four novels. Mo's four best friends. Lottie's four matchmaking efforts. And we'll see what comes from that!!" — "Evie is a bonafide nerd and a hyper-intelligent chick who has worked her whole life to get what she wants. Growing up, she had no support from her family and has only ever been able to rely on herself. So when Evie decides she wants to earn her engineering degree, she realizes she needs to take an alternative path to get there.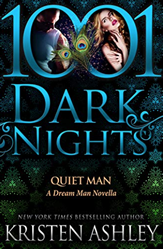 She takes a job dancing at Smithie's club thinking this would be a quick side gig, where she can make the money she needs. But with her lack of dancing skills and an alpha bad boy who becomes overly protective, Evie realizes this might not be as easy as she thought… Daniel "Mag" Magnusson knows a thing or two about pain, but the mask he wears is excellent. No one can tell that this good-looking, quick-witted, and roguish guy has deep-seated issues. Mag puts on a funny-guy routine so he can hide his broken heart and PTSD. But when Evie dances her way into Mag's life, he realizes that he needs to come face-to-face with the demons of his past if he wants a future with her." — Be sure to pre-order Dream Maker and Quiet Man!!!

RECENT 5 STAR FAVORITE: Letters To Molly by Devney Perry (Read my Review)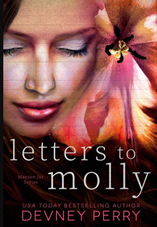 OMG OMG OMG SQUEEEEEEE!!! HOLY WOW!!! I had the happiest of happy tears streaming down my face when I finished reading this book and it was definitely the most AMAZING, BEAUTIFUL, ROMANTIC book I've read all year!!! It's a story of love, loss, marriage, family, and second chances. It felt so believable, so real, so purely romantic. It was utterly ADDICTIVE in every way. I cancelled dinner plans so I could finish reading this without stopping. I just kept flipping those pages and getting more lost in this story. I LOVED IT!!! Without any doubt, this was a 5 STAR FAVORITE!! This is the 2nd standalone in a series of interconnected standalones — each book is about a different couple but the characters are related and/or close friends. You could read LTM alone, or you could read The Birthday List (which I also loved) first and then grab a copy of Letters to Molly because it's NOW LIVE!!
WEEKLY NEW RELEASES RECAP

HOT NEW RELEASES (NOW LIVE):  
LATEST BOOK SALES
UPCOMING BOOK RELEASES
BOOKWORM STORE
WHAT KIND OF BOOKS ARE YOU LOOKING FOR?
__________________________________
Let me know if there are any other books you're loving right now too!!
LET'S STAY CONNECTED
To get these lists sent to you every week, subscribe by email.
FOLLOW THE BLOG
Facebook | Twitter | Instagram | Pinterest | BlogLovin' | Google+ | Goodreads