NEW TOP RECOMMENDATION: Letters To Molly by Devney Perry (Read my Review)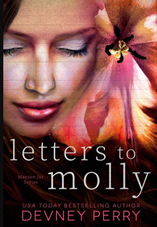 OMG OMG OMG SQUEEEEEEE!!! HOLY WOW!!! I had the happiest of happy tears streaming down my face when I finished reading this book and it was definitely the most AMAZING, BEAUTIFUL, ROMANTIC book I've read all year!!! It's a story of love, loss, marriage, family, and second chances. It felt so believable, so real, so purely romantic. It was utterly ADDICTIVE in every way. I cancelled dinner plans so I could finish reading this without stopping. I just kept flipping those pages and getting more lost in this story. I LOVED IT!!! Without any doubt, this was a 5 STAR FAVORITE!! This is the 2nd standalone in a series of interconnected standalones — each book is about a different couple but the characters are related and/or close friends. You could read LTM alone, or you could read The Birthday List (which I also loved) first and then grab a copy of Letters to Molly because it's NOW LIVE!!
WEEKLY NEW RELEASES RECAP

HOT NEW RELEASES (NOW LIVE):  
DETAILED LIST: NEW RELEASES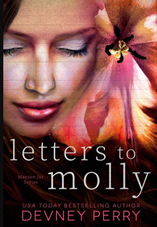 Letters to Molly by Devney Perry — New Release!!
Can standalone: "She didn't expect to open her mailbox one summer morning and find an old letter stuffed between bills and a supermarket flyer. Penned in familiar handwriting, dated over fifteen years ago, the letter was written to her after her first date with the man she'll never forget.
Week after week, new letters appear. Each marks an event in the history of their epic love affair. Each heals a wound. Each holds the confession of the man who still owns her heart. The letters are full of promise, hope and love, but truth be told, she wishes she could unread them all. Because the man who wrote these letters is not the one sending them."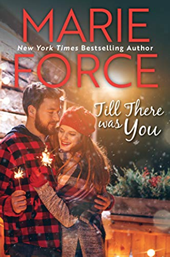 Till There Was You by Marie Force — New Release!!
Can standalone: "Lucas and his identical twin grew up sharing everything—including a reputation for funny, idiotic behavior. But now that he's ready to shed that lovable-idiot image, grow up and have a real, adult relationship, the joke's on him. He and his twin have fallen for the same woman.
Crushed and hoping a few days on the slopes will work out his frustrations, he heads for Vermont. All thought of fun and relaxation flies away as a car spins out in a snowstorm, and his firefighter/paramedic training kicks into high gear.
Danielle is hoping to pick up the pieces and build a new life for herself and her daughter in Vermont. Winding up in a ditch in the middle of a blizzard isn't part of the plan—and neither is the kind, sexy rescuer whose strong hands pull them to safety.
He has been a little kid, a big kid and now an adult—and he discovers that adulting has more than one advantage. Especially when it comes to sharing with Dani and Savannah the one thing that's his and his alone: his love."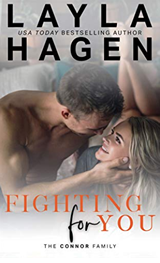 Fighting For You by Layla Hagen — New Release!!
Can standalone: "Sexiest soccer player. Top-scoring athlete. America's favorite party boy. Jace Connor has received many titles in his career, and enjoyed them all. Although, he's working on changing the last one. There's more to Jace than the media portrays—a man who loves his tight-knit family, being his nieces' and nephews' favorite uncle. The reformed party-boy is now steering clear of anything that could blemish his reputation. But when the coach's gorgeous daughter is hired on as the team's new sponsorship manager, keeping on the straight and narrow becomes impossible…
Brooke Derringer wants to prove to everyone that she wasn't hired due to her personal connections. She's determined to keep things strictly business and focus only on work. She learned the hard way that the office isn't the place to make friends. But a certain smoking hot—and bossy—soccer player is determined to change her mind. "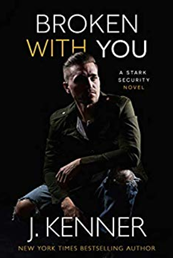 Broken With You by J. Kenner — New Release!!
Can standalone: "After surviving a troubled childhood, she can't believe that she's blissfully married to her partner and soulmate. She's confident that not even his long-term, deep-cover assignment will shake their bond. And she certainly doesn't anticipate that when he finally walks back through her door that he'll have no memory of her, himself, or their time together…
When he's pulled out of an operation gone bad, all he knows is what he's told — that he was a covert agent… They tell him nothing else; not even that the beautiful woman who makes his heart beat faster is not just his partner, but also his wife. 
The secret she must keep wrecks her, who wants only to return to his arms. But despite the desire that still burns hot between them, she can't tell him who she is—or that she's carrying his child…"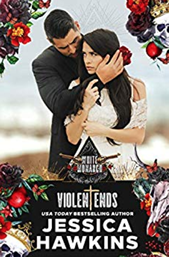 Violent Ends by Jessica Hawkins — New Release!!
Series: "On my wedding day, he was the last man I expected to see standing at the altar. He wants to make me his queen. His brother wants to rescue his princess.
Getting him to lose control becomes the name of the game, and the stakes are life and death. But as truth and lies blur, loyalty is tested, and our chemistry threatens to reach the melting point, the prize grows less clear. Either freedom no longer means what I think it does, or he's as devious as everyone says, and he's mastered the art of playing my mind. All I know for certain is that nothing is certain. And all you need to know? This is a love story. But even love stories have to end."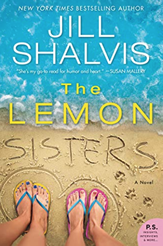 The Lemon Sisters by Jill Shalvis — New Release!!
Standalone: "Brooke Lemon has always led the life she wanted, wild adventures—and mistakes—included, something her perfect sister, Mindy, never understood. So when Mindy shows up on Brooke's doorstep in the throes of a break-down with her three little kids in tow, Brooke's shocked.
Wanting to make amends, Brooke agrees to trade places, taking the kids for a few days so Mindy can pick up the pieces and put herself back together. What Brooke doesn't admit is she's just as broken… Also how does one go home after seven years away? It doesn't take long for Brooke to come face-to-face with her past, in the form of one tall, dark, sexy mistake…"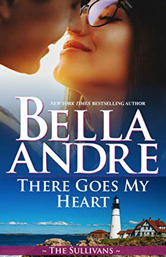 There Goes My Heart by Bella Andre — New Release!!
Can standalone: "She loves everything about her career… the only downside to coming to work is bumping into irritating, far-too-handsome-for-his-own-good Rory Sullivan…even if she secretly enjoys the zingers they throw at each other. On the plus side, thinking up new ways to torment him on a daily basis has helped her stop dwelling on the fact that her ex-boyfriend cheated on her with her stepsister. 
But when she learns that her ex and her stepsister have just become engaged, she's doubly stunned by Rory's suggestion to go as her pretend boyfriend to their engagement party, in a one-night truce where they'll be a team rather than adversaries. Only, when it turns out that the sparks between them disguise a deeper passion—and bigger emotional connection—than either has ever known…"
LATEST BOOK SALES
UPCOMING BOOK RELEASES
BOOKWORM STORE
WHAT KIND OF BOOKS ARE YOU LOOKING FOR?
__________________________________
Let me know if there are any other books you're loving right now too!!
LET'S STAY CONNECTED
To get these lists sent to you every week, subscribe by email.
FOLLOW THE BLOG
Facebook | Twitter | Instagram | Pinterest | BlogLovin' | Google+ | Goodreads