WEEKLY NEW RELEASES RECAP

HOT NEW RELEASES (NOW LIVE):  
DETAILED LIST: NEW RELEASES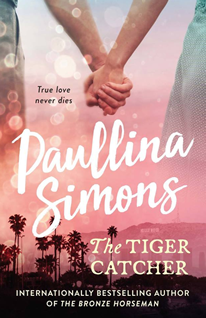 The Tiger Catcher by Paullina Simons — New Release!!
Series: "All the colors of your world are about to disappear…
Young and handsome, Julian lives a charmed life in Los Angeles. His world is turned upside down by a love affair with Josephine, a mysterious young woman who takes him by storm. But she is not what she seems, carrying secrets that tear them apart—perhaps forever… So begins Julian and Josephine's extraordinary adventure of love, loss, and the mystical forces that bind people together across time and space. It is a journey that propels Julian toward either love fulfilled…or oblivion."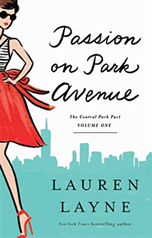 Passion on Park Avenue by Lauren Layne — New Release!!
Can standalone: "For as long as she can remember, Bronx-born Naomi Powell has had one goal: to prove her worth among the Upper East Side elite—the same people for which her mom worked as a housekeeper. Now, as the strongminded, sassy CEO of one of the biggest jewelry empires in the country, she finally has exactly what she wants—but it's going to take more than just the right address to make Manhattan's upper class stop treating her like an outsider.
The worst offender is her new neighbor, Oliver Cunningham—the grown son of the very family Naomi's mother used to work for. Oliver used to torment Naomi when they were children, and as a ridiculously attractive adult, he's tormenting her in entirely different ways. Now they find themselves engaged in a battle-of-wills that will either consume or destroy them…"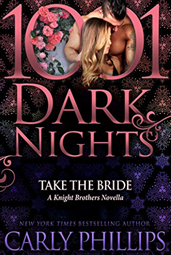 Take the Bride by Carly Phillips — New Release!!
Can standalone: "They were high school sweethearts. Despite him being her brother's best friend, their relationship burned hot and fast…and ended with heartbreak and regrets. Years later, she's at the altar, about to marry another man.  He's only there for closure, to finally put the past behind him.  But when the preacher asks if anyone has a reason the couple shouldn't wed, she turns around and her gaze locks on his. Suddenly he's out of his seat. Objecting…
He wants one week to convince her they're meant to be, to remind her of the fiery passion still burning between them… When their time together is up, will she walk away and break his heart this time, or will he finally have the woman he's wanted all along?"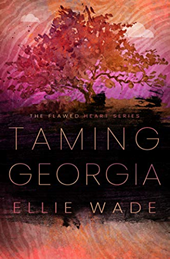 Taming Georgia by Ellie Wade — New Release!!
Can standalone: "She has never believed in fairy tales. That is, until he walks into her life. But fate has other plans in mind for these two, and their early blossoming romance is over before it's even begun. Ever since that day, she is determined to live an untethered life. She's never felt comfortable with the fact that she grew up with a trust fund when others had so little. Now she travels to places where she can help people in need and do her part to make the world a better place… It isn't until seven years later, when the two meet again, that they get a second chance to get things right."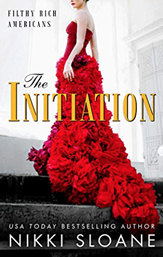 The Initiation by Nikki Sloane — New Release!!
Series: "No one knows how new members are selected to the board of Hale Banking and Holding. But there are rumors of a sordid rite of initiation. Whispers how one woman and nine men disappear into a boardroom. This time, that woman will be me.
The Hale family owns everything—the eighth largest bank in the world, everyone in our town, even the mortgage on my parents' mansion. And now Royce Hale wants to own me. He is charming. Seductive. Ruthless. But above all, he's the prince of lies. I'll make a deal with the devil to save my family [but] Royce will never own my heart."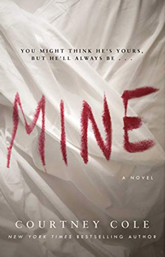 Mine by Courtney Cole — New Release!!
Standalone: "When Tessa Taylor unlocked her husband Ethan's iPad to discover nude photos from a twenty-six-year-old bombshell named Lindsey, her seemingly perfect life came to a screeching halt.
With a hurricane barreling toward Florida and Ethan stuck on a business trip, Tessa finds herself imprisoned in her own home with a choice to make: Does she ride out the storm until she can confront Ethan in person, or does she take matters into her own hands?
Increasingly restless and desperate for revenge, Tessa resolves to act. And when she lures Lindsey over a few hours later, there's no turning back."
LATEST BOOK SALES
UPCOMING BOOK RELEASES
BOOKWORM STORE
WHAT KIND OF BOOKS ARE YOU LOOKING FOR?
__________________________________
Let me know if there are any other books you're loving right now too!!
LET'S STAY CONNECTED
To get these lists sent to you every week, subscribe by email.
FOLLOW THE BLOG
Facebook | Twitter | Instagram | Pinterest | BlogLovin' | Google+ | Goodreads