BOOKWORM NEWS:

LATEST RECOMMENDATION: Return To Us by Corinne Michaels (Read my Review)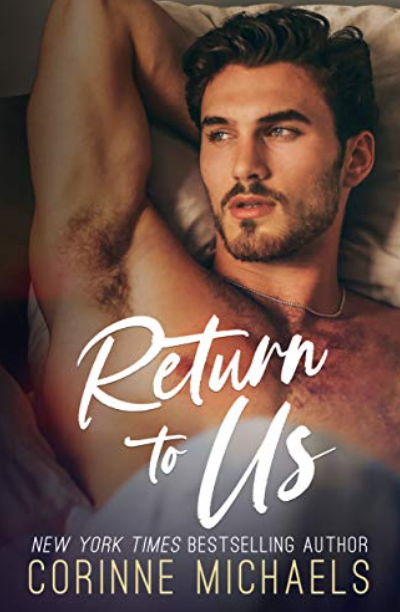 SQUEEEEEE!!! I read this gorgeous book in one sitting and LOVED it! It's a second chance romance with a single dad hero and it has all the angsty feels!! I've always loved second chance love stories – there's just something that draws me to them again and again and while I've read many over the years, this one is a favorite and I highly recommend it to anyone looking for an addictive new book! — "At eighteen, I walked away for good. I was young, scared, and stupid, and it cost me the love of my life… Fourteen years later, a crash sends me back home to recover. Back to where we met, fell in love, and planned a future. The one he's now living as a single dad to his daughter. Working at [the inn] together gives us a chance to reconnect…I can imagine a new life for us here. But he's learned to guard his heart, and trust won't come easily. How can I convince him to give first love a second chance?"
WEEKLY NEW RELEASES RECAP
LATEST BOOK SALES
UPCOMING BOOK RELEASES
BOOKWORM STORE
WHAT KIND OF BOOKS ARE YOU LOOKING FOR?
__________________________________
Let me know if there are any other books you're loving right now too!!
LET'S STAY CONNECTED
To get these lists sent to you every week, subscribe by email.
FOLLOW THE BLOG
Facebook | Twitter | Instagram | Pinterest | BlogLovin' | Google+ | Goodreads