BOOK ANNOUNCEMENT: Noble Prince by Devney Perry (Tin Gypsy Series #4)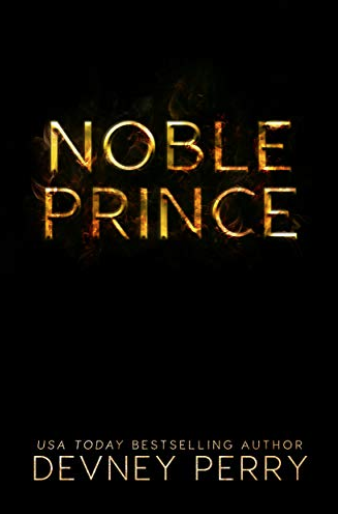 OMG!! The fourth book in the Tin Gypsy series was announced! The first and second ones Gypsy King (my review) and Riven Knight (my review) are top favorites, the third Stone Princess is coming soon, and now Noble Prince has been announced! — The night Luke Rosen met Scarlett Marks was the only time he's regretted becoming chief of police. One horrific night of blood and death, and now she's living under his roof—all because he swore an oath to serve and protect… Scarlett is stubborn and infuriating. She has no respect for the order in his structured life, and she never does anything she's told. Worse, she doesn't seem to care that the information she has on a motorcycle gang means she might end up dead.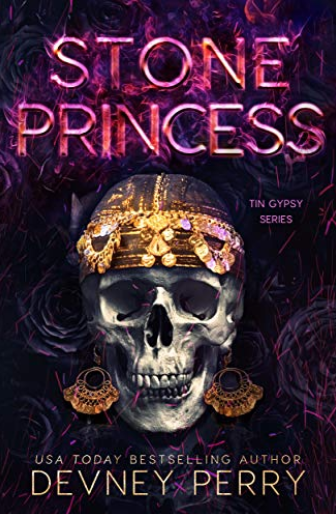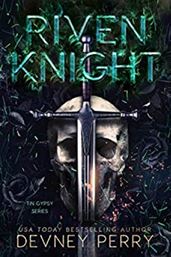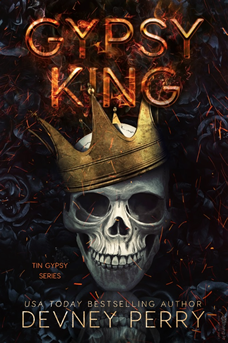 But her unwavering strength, her courage and tenacity and beauty, makes it impossible for him to abandon her… If Luke is going to keep her safe, he'll have to make the hardest decision of his life. He can either honor his values as a cop, knowing Scarlett is unlikely to survive…or he can break all the rules and protect the woman who's invaded his home and his heart." — Be sure to read these books in order: #1 Gypsy King, #2 Riven Knight, #3 Stone Princess, #4 Noble Prince!

NEW 5 STAR FAVORITE: Runaway Road by Devney Perry (Read my Review)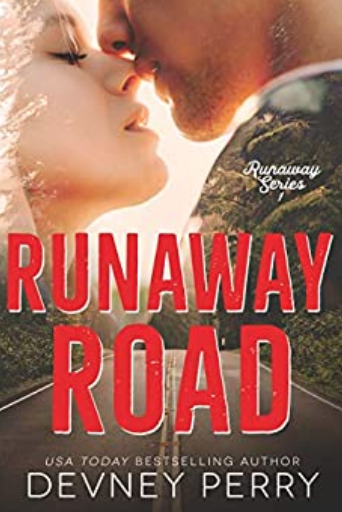 HOLY FREAKING SQUEEEEE!!!! This was the most DELIGHTFUL and heart-warming romance!!! It was an absolutely PERFECT read with a gorgeous love story full of happy feels! I loved everything about this book – it had just enough angst to keep my heart racing, but was also genuinely so sweet!! This is a super addictive story – I didn't put it down from the moment I started until the last word of the epilogue!! The heroine is strong, the hero is swoony, and it's quite a unique, unexpected love story with mature characters that made for a really refreshing read. I LOVE LOVED LOVED this and would definitely recommend everyone to grab a copy – it's now live and it's a new 5 STAR FAVORITE!!!!!

SURPRISE RELEASE: Mathilda, Superwitch & Mathilda, Superwitch: Rise of the Dark Lord by Kristen Ashley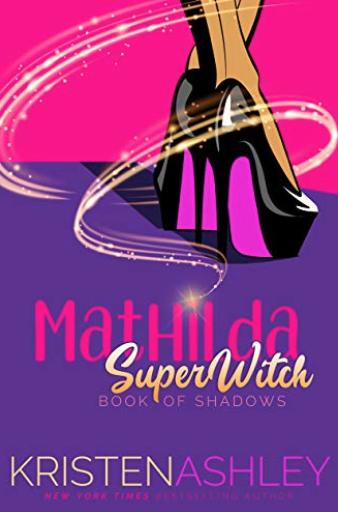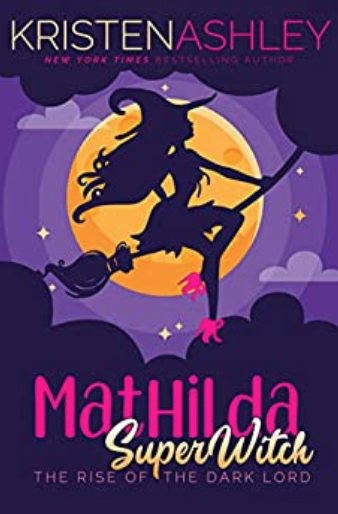 KA SURPRISE! The first book in this series was just re-released with a new cover along with the release of the sequel! — "On Hallowe'en night, Mathilda Honeycutt finds out she's a SuperWitch. Not the modern, hippie kind…the real, wand-wielding, pixie-dust kind. After a life devoted to retail and coffee drinks, Mathilda is thrown into the secret world of witches, werewolves, vampires, faeries, you name it, it exists! As Mathilda discovers her magic, she also discovers she's prophesied to save the world. The problem is, she'd rather spend her time on online auctions bidding on fabulous designer shoes. Now, she's got to save the world, run her coffee house and figure out what's going on with the silent, watchful (but yummy) Sebastian Wilding and brainy, charismatic (and hot) Dr. Aidan Seymour. Making matters worse, her nemesis is a powerful witch who doesn't mind fighting dirty. Will Mathilda be able to save the world while still being perfectly accessorized? And how is she going to pick between Luscious Sebastian and Dreamy Aidan? Lastly, will she ever get the hang of riding around on a broom?"
WEEKLY NEW RELEASES RECAP
LATEST BOOK SALES
UPCOMING BOOK RELEASES
BOOKWORM STORE
WHAT KIND OF BOOKS ARE YOU LOOKING FOR?
__________________________________
Let me know if there are any other books you're loving right now too!!
LET'S STAY CONNECTED
To get these lists sent to you every week, subscribe by email.
FOLLOW THE BLOG
Facebook | Twitter | Instagram | Pinterest | BlogLovin' | Google+ | Goodreads