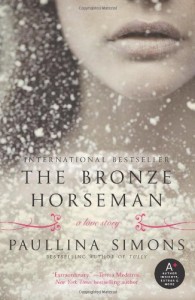 Starting this month (May 2012), I'm going to be doing a monthly book giveaway prize!!
This month, I'll be giving away a copy (your choice of either Kindle, Nook or Hard Copy) of 
THE BRONZE HORSEMAN by Paullina Simons. 
Contest ends May 31, 2012!!
Follow the directions below to enter 🙂
Good luck!!