"That's what it's like to be a prisoner of anything. You want your freedom until you get it, then you feel bare without your chains."
Woah.
That was pretty much my response after finishing this book. Just woah. I didn't even know what to say about it. What could I say that would properly convey my feelings about this book? I felt like my review should just have been 3 words and 2 hashtags:
JUST READ IT. #BringTissues #ItsComplicated
There are very few authors in the world whose books I will go into blind. Tarryn Fisher is one of them. She earned my trust with the Love Me With Lies series but in a different way than most authors. I basically just came to understand that the stories I'd get from her would be fantastically well-written and completely outside the box. I guess I felt a certain safety in that in a weird way — like, knowing it was outside the box allowed me the mental freedom to just let go of the things I usually hold onto and just experience the story for what it was. I will admit though that she told me to expect a non-traditional ending before I started and I think knowing that allowed me to just stop worrying, stop expecting something in particular from it and just read it for what it was. And as for what it was ….. well, it was one hell of an amazing story.
When reclusive novelist Senna Richards wakes up on her thirty-third birthday, everything has changed. Caged behind an electrical fence, locked in a house in the middle of the snow, Senna is left to decode the clues to find out why she was taken. If she wants her freedom, she has to take a close look at her past. But, her past has a heartbeat…and her kidnapper is nowhere to be found. With her survival hanging by a thread, Senna soon realizes this is a game. A dangerous one.
Only the truth can set her free.
Mud Vein is not a fairy tale and honestly, it's not really a romance either (at least not in the traditional way) even though it has very strong elements of love woven throughout it. The story unfolds in layers upon layers going forward and backward in time. With each layer, you discover a little more about the characters and what had shaped their lives. Some layers answered questions, others brought up new ones and, throughout it all, I remained riveted to the story.
I'm not going to say anything about the plot here and my strong advice is not to look up any spoilers. If you decide to read it, just dive right in. I'm the kind of reader who loves knowing in advance but I just dove in and loved my reading experience. But I will say that when you read it, pay attention to everything.
The story itself drew me in from the first page. By the end of the first chapter, my mind was spinning. By the end of the second one, I had full body shivers and was desperately trying to figure out what was happening. My mind was filled with questions and the more I discovered, the more questions I had.
I also just want to point out that despite the fact that there is a kidnapping, this is not a 'disturbing' story. It does have darker, very adult  themes but more than anything, it's a complex journey of self discovery.
The story built in a very quiet way — it subtly snuck up on me, and when a tiny piece of the puzzle came into the light, it was epic. It hit me so hard. We're talking chills, tears, everything.
Tarryn Fisher has an incredible talent for creating deeply flawed and complex characters that work their way into your heart. Regardless of whether you identify with them, you feel for them. You become wrapped up in their journey and you just feel connected. This book is cleverly written and perfectly paced. The layers built and wove together to create an intricate tale about what happens when the human mind and heart is put to a survival test.
When I was finished I just sat there with a heavy heart thinking back over the story. It hurt. As Tarryn has said, it was a non-traditional ending. But at the same time, it felt fitting for story. I went back and forth between denial and acceptance. I think sometimes though it's about the journey, not the ending.
I give Mud Vein 5 stars for being incredibly well written, for stepping outside the box, for making me think, for making me feel (even if at times, I didn't want to feel what I was feeling), and last but not least, for reminding me to appreciate every single moment of life.
"There is a string that connects us that is not visible to the eye. Maybe every person has more than one soul they are connected to, and all over the world there are those invisible strings… Maybe the chances that you'll find each and every one of your soul mates is slim. But sometimes you're lucky enough to stumble across one. And you feel a tug. And it's not so much a choice to love them though their flaws and through your differences, but rather you love them without even trying. You love their flaws."
PS — if you want a feeling for the story listen to Landscape and Cosmic Love by Florence + The Machine.
PPS — Many of you know that I like a very specific kind of book (and mostly they're only romance). This is not a romance novel and I did not rate it "as" a romance. Everything about my preferences was thrown out the window when I read this book. I just went into it ready to accept whatever it was about and I strongly urge you to do the same.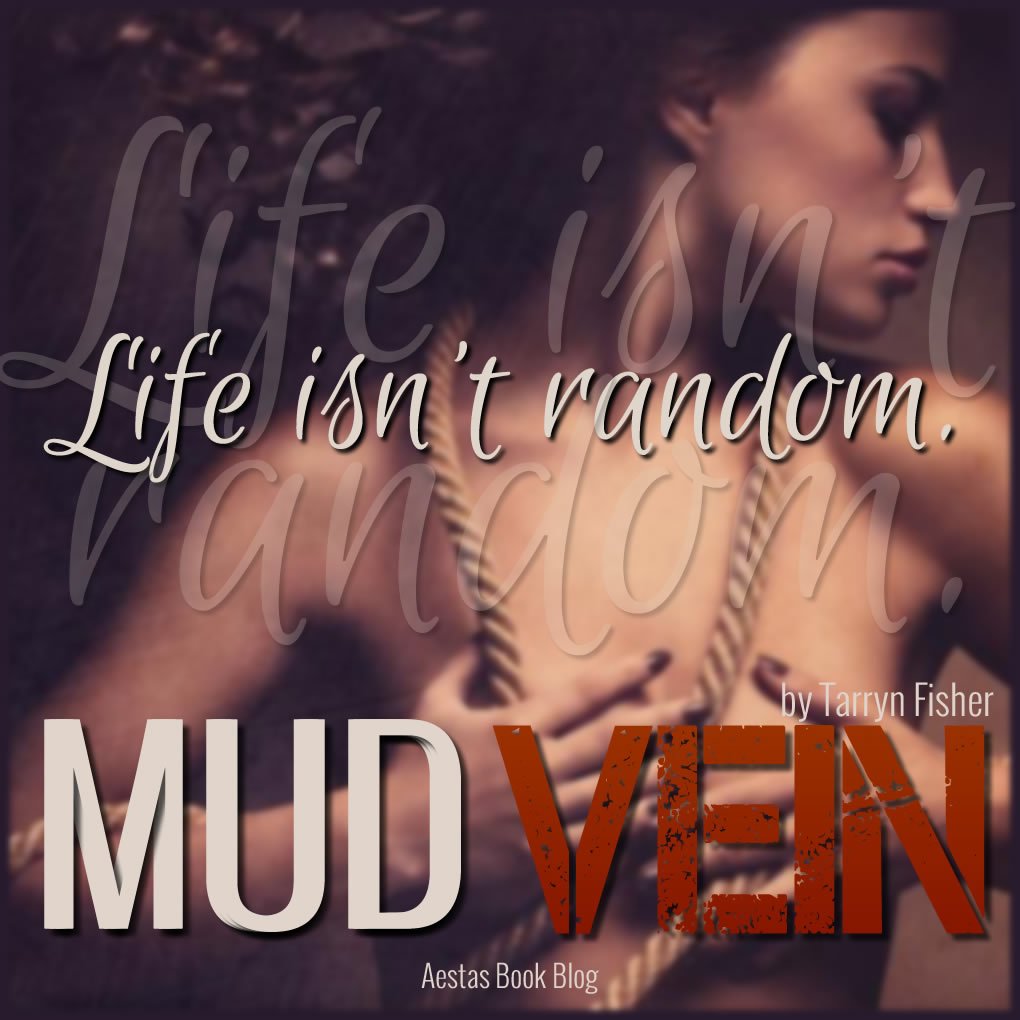 ❤  SIGNED GIVEAWAY ❤
The author has generously offered to give away a signed copy of Mud Vein.
Giveaway is open to US residents only.
One winner. Must be over 18 to enter. Void where prohibited by law.