SURPRISE BOOK: Maybe Now by Colleen Hoover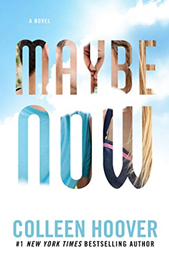 OMG. OMG. OMG. LOOOOK YOU GUYS!!! This is a FULL LENGTH NOVEL!!! — "What is more important? Friendship, loyalty or love? Colleen Hoover and Griffin Peterson collaborate once again to bring fans of Maybe Someday back into the musical world of Ridge Lawson and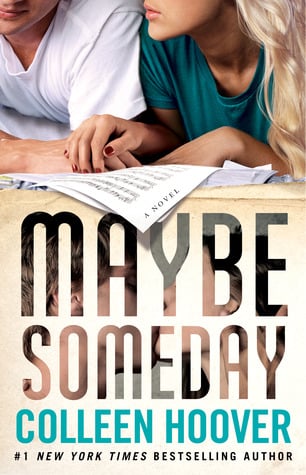 Sydney Blake. And Maggie. And Warren and Bridgette. — This full length novel is a follow-up to the New York Times bestselling novel, Maybe Someday. For the best reading experience, Maybe Now should be read after Maybe Someday and the spin-off novella, Maybe Not. However, Maybe Now can also be read immediately following Maybe Someday."
WEEKLY NEW RELEASES RECAP

HOT NEW RELEASES (NOW LIVE):  
DETAILED LIST: NEW RELEASES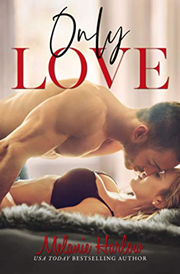 Only Love by Melanie Harlow — New Release!!
Can standalone: A gorgeous former Marine with a tortured soul.
The beautiful, compassionate therapist living next door.
A meddlesome grandma determined to get them together.
"I was expecting a proposal on my birthday, and I got dumped instead. How could I have been so clueless? Grams knew exactly how to distract me. The "cute boy next door" who's been helping her with yard work clearly needs a little therapy. Who better to call than her newly single therapist granddaughter? She even fakes dementia to get me to visit, and now that I'm here she's doing everything in her power to throw us together. Not that I'm complaining. Ryan is the sexiest man I've ever met. He makes me want to get out of my head and follow my heart. He makes me want to take chances I never thought I'd take… But he's moody and challenging–one minute he's an open book, and the next he's completely closed off. He holds me like he'll never let go, but insists he wants to be alone. Some wounds are so deep, only love can heal them…"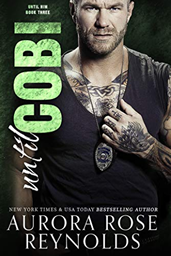 Until Cobi by Aurora Rose Reynolds — New Release!!
Can standalone: "He knows exactly who she is to him the moment he sees her for the very first time. That doesn't mean it will be easy for him to convince her to take a chance on him.
She knows she could fall hard and fast for a guy like him. A man who seems to show up every time she needs him, but she knows better than to just hand over her heart.
Knowing his future with her is on the line, he begins to tie their lives together. As the invisible rope that connects them tightens and things between them heat up, an unknown threat emerges…"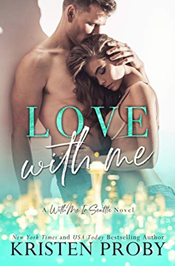 Love With Me by Kristen Proby — New Release!!
Can standalone: "He heals hearts for a living. More than that, medicine is his life. To become the leading cardiothoracic surgeon on the west coast, he's made sacrifices. No social life. He barely has time to sleep. Love? Forget about it. But when everything goes horribly wrong on his table, and he unexpectedly loses a patient, he is suspended from work.
She collects unwanted strays. A dog with one eye, a three-legged cat, a bird that swears like a sailor? All part and parcel of her veterinary business. It helps pass the time. Until he calls out of the blue to ask her out on a real date…
Spending extra time with him is dangerous. Her feelings for her best friend have always been stronger than simple companionship. If she gets attached, what happens when he goes back to work and leaves her behind?
But as the weeks progress, falling for each other is inevitable. This time, his heart is the one that will need fixing before both of them end up broken…"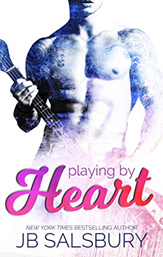 Playing by Heart by JB Salsbury — New Release!!
Standalone: "Jesse Lee is the worst! He's a multi-millionaire, triple-platinum-selling, Grammy-Award-winning man-slut—a worldly, self-indulgent heathen. I wouldn't sleep with him if he were our last chance to ensure survival of the human race. The only reason I put up with him is because he's my boss's brother."
"Whatsherface is one of those holier-than-thou types. She's bossy, has a horrific singing voice, and she's so ordinary, she practically blends in with the eggshell-colored walls—the complete opposite of anyone I'd bang. The only reason I put up with her is because my career is on the line."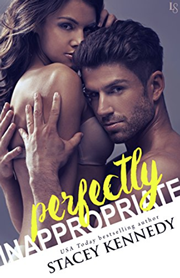 Perfectly Inappropriate by Stacey Kennedy — New Release!!
Can standalone: "She knows that her problems are painfully average. She got engaged, and her fiancé cheated. She gave up on her dream job and settled on a more practical one. She scrimped and saved to buy a home, only to realize how empty it was. So when she hears about an exclusive dating app that matches subs with highly trained doms, she does something she never thought she'd do in a million years: She signs up. The last thing she expects to find is a man whose sizzling touch reawakens the woman she used to be…
He has no time for relationships. His sole purpose is to win reelection. That's why he pays a premium to the discreet app that satisfies all his dark desires. But after she is vetted and arrives for their week together in his penthouse, it's blatantly clear that she's running from her demons. She's more than willing to be her escape—until their emotions get tangled up in their games. Now, to become worthy of her heart, he will have to prove that he's more than a fantasy."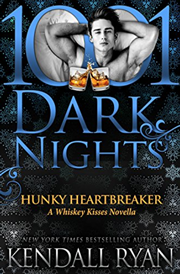 Hunky Heartbreaker by Kendall Ryan — New Release!!
Can standalone: "Everything's bigger in Texas. And that includes Duke Wilder's sexual appetite. Together with his twin brother, he runs a whiskey distillery, and when their business takes off—suddenly he's got it all. Success. Money. Family. But he doesn't have a woman to share it with.
When Valentina storms into his life, her presence is only supposed to be temporary. She's a feisty attorney hired to help clean up his company's recent legal mess. He never counted on her being the one to turn his whole world upside down…"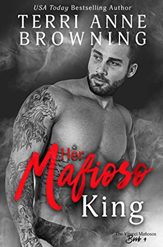 Her Mafioso King by Terri Anne Browning — New Release!!
Can standalone: "She was everything I wanted and nothing I could have. I was never supposed to love her.  My future has been set in stone since birth, down to who I am expected to marry.  With our inner circle now compromised from my bastard of an uncle, it looked like my future had arrived earlier than expected."
"He walked away from me without a backwards glance, deciding power was more important than me.  I accepted that and moved on.  Now he was back, ready to take over for his sick father, and no longer someone else's husband.  He says he wants me back. He tells me he still loves me, that he never stopped.  But how could I trust him when there is so much more at stake this time?"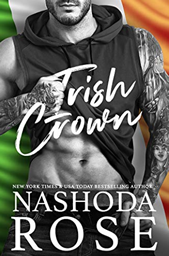 Irish Crown by Nashoda Rose — New Release!!
Standalone: It was one night together.
I wasn't supposed to see him again.
I never thought I would.
And then, the six foot three cement graffiti wall of badass strides back into my life, and does it full force. Now he's protecting me from his past and I'm protecting myself against the heated chaos he erupts in my body. It doesn't help that he can do playful and sweet, when he's not doing bossy. But the overly confident, playboy Deaglan Kane is danger, has no boundaries, and is totally off limits. And I know behind his walls there's a man with a dark and damaged past. A man more dangerous. A man who may be the greatest threat of all.
A Gentleman for Christmas by Prescott Lane — New Release!!
Standalone: Some say "chivalry is dead." I don't think so. Most women I know like a gentleman. Protective, opens doors, treats women with respect, typically follows the rules. But a gentleman doesn't fall for his best friend's woman. Current or ex. And that's what I've done.
During the Christmas season of all times — that magical time for decorations, gifts, family… Yes, the girl who was off-limits for so long, who I've loved all my life, has come back in town and possibly back to me. I can't follow the gentleman rules this time. There's too much at stake. I let her go once. I won't let her go again. What happens under the mistletoe, stays under the mistletoe. Or does it?
LATEST BOOK SALES
UPCOMING BOOK RELEASES
BOOKWORM STORE
WHAT KIND OF BOOKS ARE YOU LOOKING FOR?
__________________________________
Let me know if there are any other books you're loving right now too!!
LET'S STAY CONNECTED
To get these lists sent to you every week, subscribe by email.
FOLLOW THE BLOG
Facebook | Twitter | Instagram | Pinterest | BlogLovin' | Google+ | Goodreads