JUST ANNOUNCED: Indigo Ridge by Devney Perry (The Edens #1)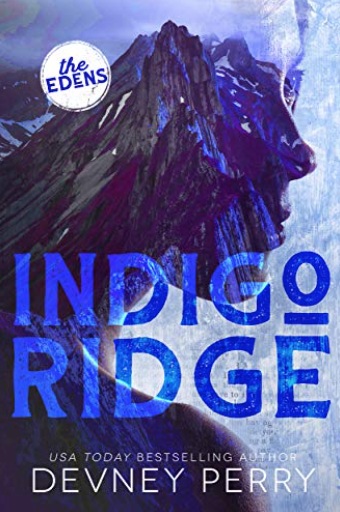 This first book in a new Devney Perry series was announced! I love all her books! — "… winning over the town's founding family might have been easier if not for her one-night stand with their oldest son. In her defense, it was her first night in town and she didn't realize that the rugged and charming man who wooed her into bed was Quincy royalty. Sleeping with Griffin Eden was a huge mistake, one she's trying to forget. He's insufferable, arrogant and keeps reminding everyone that she's an outsider. Winslow does her best to avoid Griffin, but when a woman is found dead on Eden property, the two of them have no choice but to cross paths. As clues to the murderer lead to one of Quincy's own, Griffin realizes Winslow is more than he gave her credit for. Beautiful and intelligent, she proves hard to resist. For him. And the killer."— Be sure to pre-order a copy and if you haven't read any books by this author yet, I highly recommend them all and you can find a list of them here: Devney Perry series!

[Edit for the below book: sale is no longer active but my recommendation stands]
RARE SALE & 5 STAR FAVORITE: The Girl He Used To Know by Tracey Garvis Graves (My Review)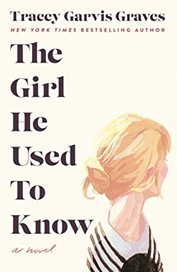 This was one of the very best I have ever read and it's on sale right now!!!! From the moment I started reading this book I fell in love with everything about. The writing was compelling, the characters were so full of heart, the romance was beautiful, and the story was brimming with emotion. I was loving the book the whole way through but around 75% in ohhh my gosh a huge reveal sent CHILLS through me. The intensity made my heart race like crazy, TEARS were pouring down my face. I was SO absorbed in every single word of the story until the very last page. Holy freaking wow!!! Really and truly, if you want an absolutely incredible book to read, this is definitely it!!! 5+++ STARS!!!! Be sure to grab a copy as it's ON SALE NOW for a limited time (regular price is around $10) and check out my spoiler-free review!!!
WEEKLY NEW RELEASES RECAP
LATEST BOOK SALES
UPCOMING BOOK RELEASES
BOOKWORM STORE
WHAT KIND OF BOOKS ARE YOU LOOKING FOR?
__________________________________
Let me know if there are any other books you're loving right now too!!
LET'S STAY CONNECTED
To get these lists sent to you every week, subscribe by email.
FOLLOW THE BLOG
Facebook | Twitter | Instagram | Pinterest | BlogLovin' | Google+ | Goodreads