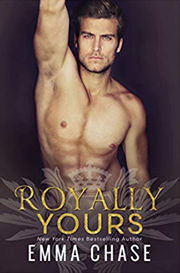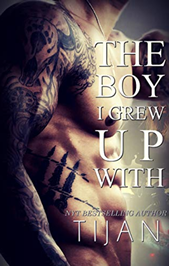 WOOHOOOO!! Lots of awesome books were released this week such as Royally Yours by Emma Chase (a sweet and sexy royals romantic comedy), The Boy I Grew Up With by Tijan ("there were nights I felt we couldn't be further apart than we were, and there were nights I felt we shared the same heartbeat"), So Wrong It's Right by Julie Johnson ("She needs an ally. A protector. Someone to keep her safe… and the more time he spends with her, the harder it is to imagine ever letting her go"), Beautiful Sinner by Sophie Jordan ("after years locked up, he values his family—and his true friends—more than ever. So he's back home, facing the gossip, dodging reporters… and face-to-face with her"), Rescuing Mary by Susan Stocker ("his plan to take their relationship to the next level is stalled when he's injured on a mission"),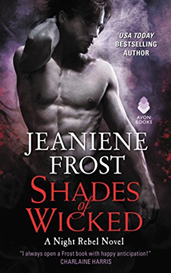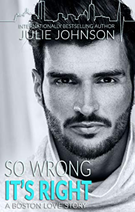 Mr Casanova by Lila Monroe ("winning the job for his new beachfront retreat would be her big break… when she just happens to overhear his agent suggesting a fake relationship to give his reputation a swoon-worthy makeover, she sees the perfect solution to both their problems"), Secrets by Aleatha Romig ("an all-new alpha anti-hero in the dark romance series"), The Proposal by Jasmine Guillory ("a novel about what happens when a public proposal doesn't turn into a happy ending, thanks to a woman who knows exactly how to make one on her own"), Shades of Wicked by Jeaniene Frost ("in this thrilling new series set in the Night Huntress world, sexy and ruthless vampire Ian finally meets his match!"), The Darkest Star by Jennifer L. Armentrout ("a new romantic YA science fiction series [about] a girl pulled into in a world she doesn't understand finds herself confronted by long buried secrets, a betrayal that could tear her life apart…and Armentrout's most swoonworthy book boyfriend yet") and more new releases listed below!!!
WEEKLY NEW RELEASES RECAP

HOT NEW RELEASES (NOW LIVE):  
LATEST BOOK SALES
UPCOMING BOOK RELEASES
BOOKWORM STORE
WHAT KIND OF BOOKS ARE YOU LOOKING FOR?
__________________________________
Let me know if there are any other books you're loving right now too!!
LET'S STAY CONNECTED
To get these lists sent to you every week, subscribe by email.
FOLLOW THE BLOG
Facebook | Twitter | Instagram | Pinterest | BlogLovin' | Google+ | Goodreads