NEW TOP RECOMMENDATION: The Anti-Boyfriend by Penelope Ward (Read my Review)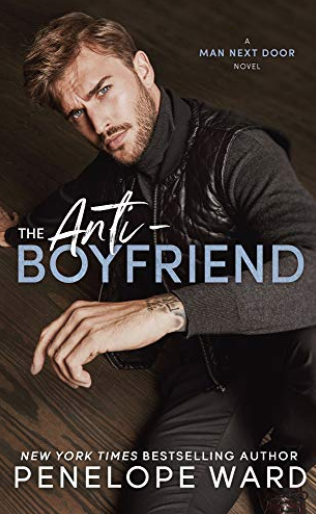 HOLY SQUEEEEEEEE!!!! I read this GORGEOUS book in one sitting! I wasn't even planning to read a book this afternoon but I had this book on my TBR and I just decided to read the first chapter to see how it was and OHHH MY GOSH I was so hooked that I literally kept flipping pages right until the very end of the book!! You guys!!!!! THE SWOON!!!! THE ANGST!!! THE FEELS!!!! I absolutely loved everything about this book! You could call it an "unexpected friends-to-lovers romance" about single mom and her sexy neighbor and I think my favorite thing about this book was that the timeline and pacing felt SO believable!! GAH! It was EXACTLY the type of sexy, swoony love story I was searching for! I LOVED IT!!!!! Oh, and it's a standalone. — Be sure to grab a copy if you're looking for a great new read!
WEEKLY NEW RELEASES RECAP
LATEST BOOK SALES
UPCOMING BOOK RELEASES
BOOKWORM STORE
WHAT KIND OF BOOKS ARE YOU LOOKING FOR?
__________________________________
Let me know if there are any other books you're loving right now too!!
LET'S STAY CONNECTED
To get these lists sent to you every week, subscribe by email.
FOLLOW THE BLOG
Facebook | Twitter | Instagram | Pinterest | BlogLovin' | Google+ | Goodreads