SALE BUNDLE & TOP FAVORITES: From the Beginning by Devney Perry (savings bundle)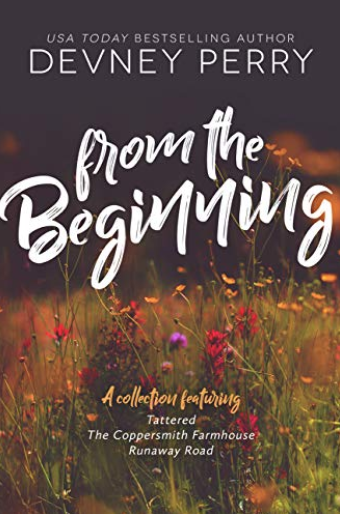 From the Beginning by Devney Perry is an bundle of 3 of my favorite books at a 65% savings over buying them separately! It contains 3 full length novels, the first books in 3 of my ALL TIME FAVORITE romance series: The Coppersmith Farmhouse (Jamison Valley Series Book 1), Tattered (Lark Cove Series Book 1), and Runaway Road (Runaway Series Book 1). My reviews are all on my Devney Perry Reading Order Page. These are series of standalones so you can read book of them alone if you want, but each book begins a series of standalones. I've read every book in all the series and HIGHLY RECOMMEND then all! They're fantastic alpha romances with the perfect mix of heart-warming, swoony romances and a little suspense! Be sure to grab a copy of this sale bundle!!
WEEKLY NEW RELEASES RECAP
LATEST BOOK SALES
UPCOMING BOOK RELEASES
BOOKWORM STORE
WHAT KIND OF BOOKS ARE YOU LOOKING FOR?
__________________________________
Let me know if there are any other books you're loving right now too!!
LET'S STAY CONNECTED
To get these lists sent to you every week, subscribe by email.
FOLLOW THE BLOG
Facebook | Twitter | Instagram | Pinterest | BlogLovin' | Google+ | Goodreads