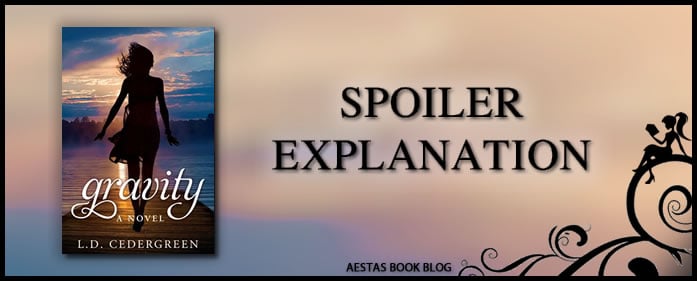 Gemma and her husband Ryan had been trying (unsuccessfully) to get pregnant for a long time. They loved each other deeply and had had a good marriage but in the last while had drifted apart as the stress of trying to get pregnant turned their intimacy into something mechanic. They'd lost touch with each other.
She walked in one day and found him cheating. (For the record, this is the only time he ever cheated).
Shocked and hurt, she left town and got in a car accident. But was seemingly ok and went on to her family's lake house to try to figure her life out. When she was there, she reconnected with her high school boyfriend, Drew, who she hadn't seen in years.
She was torn between being unsure about what she should do with her marriage (because she really did love her husband even though she was so hurt) and the rekindled connection she had with Drew.
Fast forward through more story and she found herself pregnant but wasn't sure who the father was. Then more story happens and she wakes up suddenly from a months-long coma (due to that car accident) and found that her high school boyfriend, had been in the same hospital this whole time. Only he was in a coma he'd never wake up from — dying from a brain tumor. Their whole time together had been a dream.
Through this relationship with her high school boyfriend, she was able to figure her life out even though their time together happened in her mind while they were both lying in the hospital for that time.
She ended up back with the husband, they repaired their marriage. Ryan really was a good guy and he really loved her. He wasn't a douche, he just made a big mistake and I did forgive him (which is a BIG deal for me because cheating is one of my hard limits). And while she was was the hospital, he was by her side at her bed every day. He knew just how badly he'd messed up and I believed his apology.
So this wasn't really a triangle because there never WAS a (current day) romance with the high school boyfriend, but her dream time with him helped her heal her marriage to her husband once she woke up.
There's obviously a lot more to the whole story I'm not telling you but this twist I mentioned is the big game changer. The rest of the story is just something you should discover on your own as you read it.
____________
Just personally, I feel like if I didn't know about this, I would have been so pissed at the turn of events. But because I knew, I was able to understand what was really happening… and that made me love it.
I did find that the story was a little slow in the first half (not bad at all, just no crazy emotions) but the second half, where it all came together, was just WOAH. The emotional impact was SO strong!!!
I loved all the feels and I loved this book 🙂