HUGE GIVEAWAY ALERT!!! Here's a chance for 5 lucky winners to win 10 books to celebrate both the new release of STAY WITH ME and the paperback release of COME BACK TO ME next week!! I've posted info on the books below so check 'em out and then scroll down to the bottom of the post to ENTER THE GIVEAWAY!!!! 😀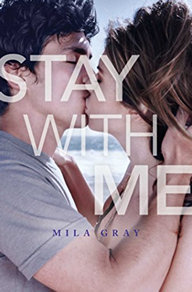 From the author of Come Back to Me comes a heartwrenching novel about a forbidden romance, a wounded marine, and the girl who's determined to save him.
Didi Monroe has waited her whole life for happily ever after. So when charming Zac Ridgemont sweeps her off her feet, Didi believes she might finally have met the one.
Until she begins an internship at a military hospital in California. There she meets wounded marine Noel Walker. Frustrated on the outside and broken on the inside, Walker's an irritating patient who refuses any care, keeping his distance from everything and everyone—including Didi.
Walker is strictly out of bounds. Didi knows this, respects this, but the more she tries to help Walker the closer the two grow. Soon neither one can ignore the sparks flying between them as their attraction simmers into dangerous territory.
But Walker doesn't believe in love or happily ever after—not after what he's seen. Not after what he's been through. He doesn't want to hurt Didi, but he doesn't want to push her away either. She makes him feel peaceful. Hopeful, even.
Then tragedy hits, shattering both their worlds, and Didi realizes that love isn't as simple as happily ever after. Love isn't easy. It's difficult. Messy. Complicated.
Now all Didi has to do is decide if it's worth fighting for.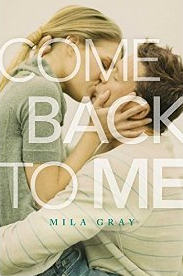 When a Marine Chaplain knocks on her door, Jessa's heart breaks—someone she loves is dead. Killed in action, but is it Riley or Kit? Her brother or her boyfriend…
Three months earlier, Marine Kit Ryan finds himself back home on leave and dangerously drawn to his best friend Riley's sister, Jessa—the one girl he can't have. Exhausted from fighting his feelings, Kit finally gives in, and Jessa isn't strong enough to resist diving headfirst into a passionate relationship.
But what was just supposed to be a summer romance develops into something far greater than either of them expected. Jessa's finally found the man of her dreams and Kit's finally discovered there's someone he'd sacrifice everything for.
When it's time for Kit to redeploy, neither one is ready to say goodbye. Jessa vows to wait for him and Kit promises to come home to her. No matter what.
But as Jessa stands waiting for the Marine Chaplain to break her heart, she can't help but feel that Kit has broken his promise…
Riley or Kit? Kit or Riley? Her brother or her boyfriend? Who's coming home to her?
  PAPERBACK GIVEAWAY
Open Internationally but please note that only US/CA winners will receive paperback books. International winners will receive eBook copies instead. Void where prohibited by law. Must be over 18 to enter. Thank you to the publisher for offering this giveaway!