"We're all fragile. It's just that most of our friends are lucky enough not to know it yet."
I love New Adult romance but I also love books that have really unique storylines so when I first heard about this one and saw that it fell into both those categories, I knew I had to read it.
"I never dreamed I'd show up for college in a wheelchair."
The heroine of this story, Corey, expected to start college as a varsity hockey player but an unfortunate, life-changing accident had her starting school in a wheelchair instead. Determined not to let anything pull her down though, she was going to make the most of her situation and take back control of her life.
Across the hall in her dorm lived Adam Hartley, a "too-delicious-to-be-real" college hockey player with his leg broken in two places. Unfortunately, not only was he gorgeous, fun, and kindhearted, but he was also taken. I use the term "taken" loosely here though since his girlfriend was a ditzy airhead, but I digress.
As Corey and Adam both were coping with disappointments that none of their other friends could relate to, the two of them quickly became friends. Until that friendship grew into something more….
Ok, you know that amazingly wonderful, heart fluttering feeling you get when you start a book and you just love the set up, and the characters, and everything about it? That was totally the feeling I got here!
Corey was such an awesome heroine. Really, truly. This girl was adjusting to a life so different from the one she'd planned out. Her hopes and dreams were literally obliterated but she was tough, independent, and resilient and not about to let even the loss of her legs slow her down from living as much of her dream as she could. She had her head on straight and I just really genuinely liked her.
Now, Adam was total swoon material. Hot, athletic, friendly, charming, kind, outgoing, you name a good quality, he probably had it. He just brought a smile to my face over and over again. His only downside was that he was sadly infatuated with the wrong girl. At first, at least. He did have his reasons though…
So, is this a love triangle? Ummmm, hmmm… ish? Ok, let's put it this way. Me, the girl who really doesn't like triangles, really liked this book. Here's why… his "girlfriend" was basically a brainless, trophy girl (who spent most of the story out of the country in a different school) and the whole situation was just explained in such a way that you always knew that the other girl was wrong for him. He just needed to come to that realization too (which he of course did eventually). It was all just part of his character growth and the explanation that was given for why he was with her in the first place actually really made sense to me for his character at that point in his life so I found it easy to understand him even though there were moments when I wanted to smack him upside the head. And also, once he figured out his priorities and got all of his ducks in a row, there was no back-and-forth so *shrug*, I wasn't bothered by the "triangle".
Now, back to the awesomeness of Corey and Adam. They were totally perfect for each other. They joked, bantered, sparred, teased each other… they just felt right, y'know? Like, there was no question they were meant to be.
I fished a white paper bag out of my pack. "What did you bring me?" "An Italian sub and a bag of chips. And Gatorade." "Have I ever told you have you're beautiful?" "Anytime I offer you food."
This book captured that intensity of the feeling of first love, and the "forbidden" aspect just heightened that. You know that feeling where you're totally falling for the other person but aren't sure they feel the same way and just every little interaction is super charged? It was kind of like that here and I loved that!
That being said, there was no insta-love which I really appreciated. Don't get me wrong, I don't have a problem with insta-love per se, but I appreciated that in this story, they became close friends before anything officially romantic happened between them. That pacing really "fit" their story well and I mean, sure there were "more-than-just-friends" feelings but nothing was acted on right away. It was nice!
Apart from the romance side of things, I really liked the message it had of how everyone has demons they're fighting and their own "shit to shovel". Some people show that on the outside in plain sight, while others have it hidden deep inside but everyone has something and what you see when you look at someone is only a fraction of their true selves. Kind of the whole "don't judge a book by it's cover" thing.
"I just wish I could give you the original me. Not the broken one."
All in all, this was a very sweet New Adult college romance and coming of age story. If you're looking for something a little outside-the-box, with no insta-love, and more of a "friends-to-lovers while overcoming hardship" type story, definitely check this one out! I'm so glad I read it! 🙂
Rating: 4 — 4.5 stars. Standalone New Adult romance.
PS: There are more books in the series but each book will be about a different couple.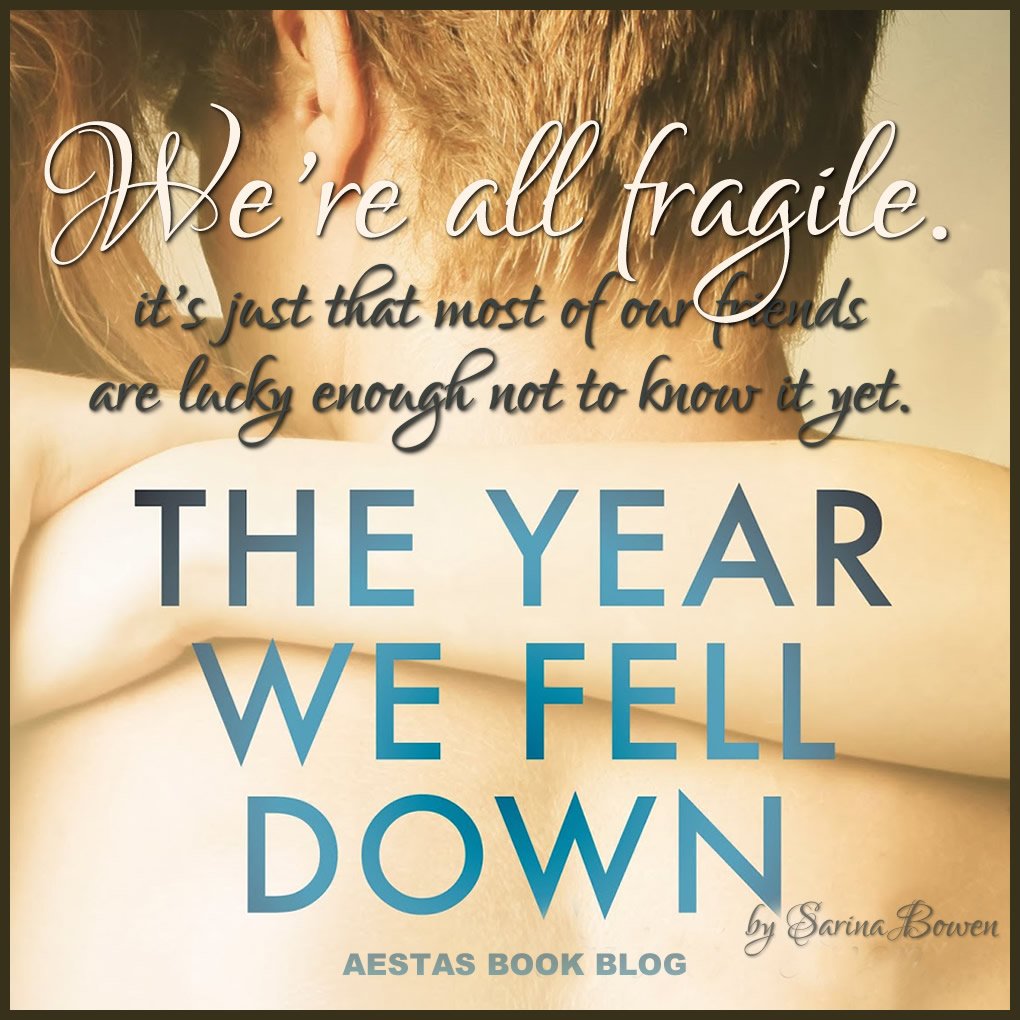 ❤ SIGNED GIVEAWAY ❤
Open Internationally. Void where prohibited by law. Must be over 18 to enter. 1 winner will signed set of both books.