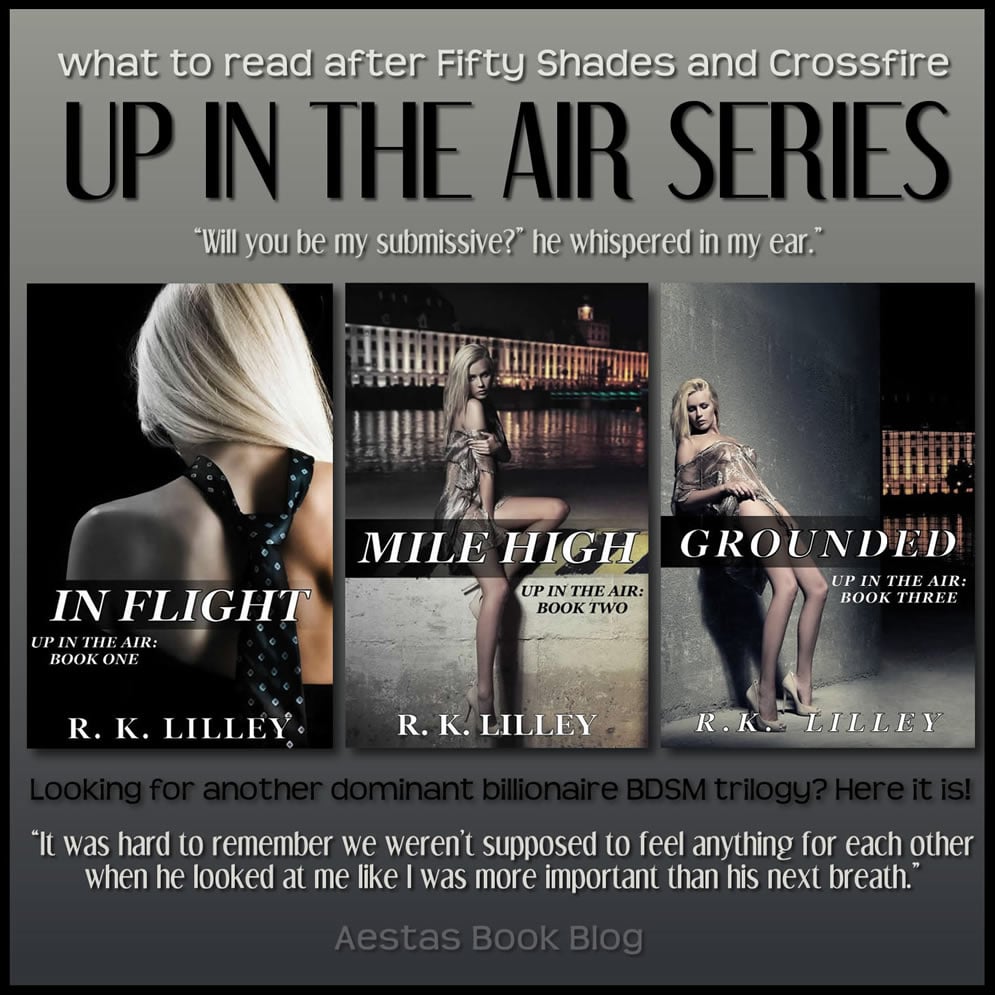 I've had a lot of people asking me for recommendations for books with heroes similar to Christian and Gideon – you know, powerful, controlling, dominant, gorgeous, and yet totally in love with their girl and I can promise you that if you are a fan of the Fifty Shades and Crossfire series, then you will LOVE these books!
Highly, highly recommended!!
Everyone should meet and fall in love with James Cavendish  ♥
** SERIES READING ORDER **
Note: These 3 books tell a completed story.
Book #1: IN FLIGHT
Buy on Kindle | Buy in Paperback | My review
Book #2: MILE HIGH
Buy on Kindle | Buy in Paperback | My review
Book #3: GROUNDED
Buy on Kindle | Buy in Paperback | My review