***** NEW LIST JUST UPDATED ***** Hey everyone!! This is a brand new Weekly List for the week of Jan 16th. I know it looks similar to the old one, but if you scroll down, you'll see it's all new books!! 😀

TOP RECOMMENDATION (NOW LIVE): Egomaniac by Vi Keeland (Read my Review)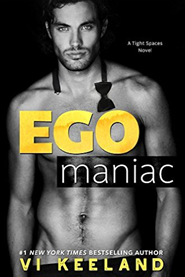 SQUEEEEEE!!!!! I can't stop smiling!!!!!! This book was the perfect mix of light-hearted fun, sexy hotness, and pure addictive romance! With a cocky, jaded, dirty-talking attorney hero and a sassy, fiery heroine who argued, bantered, and slowly fell in love, and a surprisingly emotional twist to the story, I LOVED IT! Not to mention that banter kept me laughing!!! If you're looking for a great new romance to escape into, I highly recommend this as a new favorite!! — "The night I met him, he'd just broken into my new office… I dialed 9-1-1 before proceeding to attack him with my fancy new Krav Maga skills. He quickly restrained me, then chuckled, finding my attempted assault amusing. Of course, my intruder had to be arrogant. Only, turned out, he wasn't an intruder at all…

TOP RECOMMENDATION (NOW LIVE): Love In Lingerie by Alessandra Torre (Read my Review)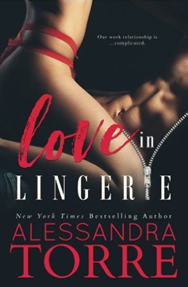 HOLY HOTNESS!!! The story took me by surprise and I loved every minute of it! I went in completely blind and could not put it down!!!! It's a SEXY, ANGSTY FORBIDDEN ROMANCE. The hero is the CEO of a failing company and he hires the heroine to help him build it back up. He's gorgeous, irresistible, but has one very important rule: he doesn't get involved with his employees. But this one woman tests him to his limit because, no matter how hard he tries, he can't stop thinking about her. And he has a secret!!! One he's terrified will drive her away… I loved the forbidden thrill of their connection and, more than anything, I loved the ending!!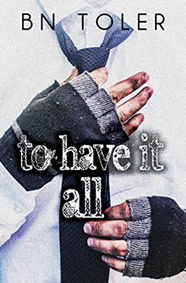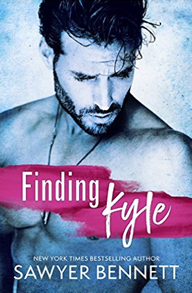 Many more new releases are also now live such as To Have It All by BN Toler (VERY UNIQUE forbidden romance with a twist), Real Good Love by Meghan March (he falls for her by text), It's You, Book Two by Katy Regnery (shifter romance), Next To Never by Penelope Douglas (Fall Away novella), Home Run by Heidi McLaughlin (baseball sports romance), Flawed by Tracy Wolff (she falls for her boss),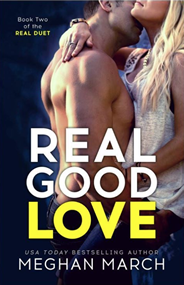 Fidelity by Aleatha Romig (dark romance), Big Shot by Carly Phillips (bad boy falls for his best friend's little sister), Finding Kyle by Sawyer Bennett (she falls for her reclusive neighbor), The Rule Maker by Jennifer Blackwood (fun office romance), Dirty Secret by Chelle Bliss (political romance), Feversong by Karen Marie Moning (series finale)… scroll down for the full list! 😀
WEEKLY NEW RELEASES RECAP
HOT NEW RELEASES (NOW LIVE):  
DETAILED LIST: NEW RELEASES
Love in Lingerie by Alessandra Torre — New Release!!
TOP FAVORITE! Standalone: "I hired her to fix my company, to bring it back to life. I didn't expect her to become my friend. I didn't expect to fall in love with her.
The first rule of business is to never touch your employees. I think there is another rule about not falling for your best friend—a rule against imagining the curves of her body, or the way her breathing would change if I pulled down her panties and unzipped my pants. Now, I can't wait any longer. I'm tossing out the rules. Damn the company. Damn our friendship. Damn my fears."
Egomaniac by Vi Keeland — New Release!!
TOP FAVORITE! Standalone: "The night I met him, he'd just broken into my new office…
I dialed 9-1-1 before proceeding to attack him with my fancy new Krav Maga skills. He quickly restrained me, then chuckled, finding my attempted assault amusing. Of course, my intruder had to be arrogant. Only, turned out, he wasn't an intruder at all…
He was the rightful occupant of my new office. He'd been on vacation while his posh space was renovated. Which was how a scammer got away with leasing me office space that wasn't really available for rent. I was swindled out of ten grand.
The next day, after hours at the police station, he took pity on me and made me an offer I couldn't refuse. In exchange for answering his phones while his secretary was out, he'd let me stay until I found a new place.
I probably should have acted grateful and kept my mouth shut when I overheard the advice he was spewing to his clients. But I couldn't help giving him a piece of my mind.
I never expected my body to react every time we argued. Especially when that was all we seemed to be able to do.
The two of us were complete opposites. he was a bitter, angry, gorgeous-as-all-hell, destroyer of relationships. And my job was to help people save their marriages.
The only thing the two of us had in common was the space we were sharing.
And an attraction that was getting harder to deny by the day…"
To Have It All by BN Toler — New Release!!
Standalone: "After an accident left [Liam] injured and unable to work, it wasn't long before he ended up on the street with his dreams in the gutter. This was it. This was his life… Until the day he met Max Porter—a man who appeared to have it all. They didn't meet so much as made eye contact as Max sneered at Liam, the bum occupying precious space on the sullied New York City street.
When Max stepped into oncoming traffic, a lesser man might've let him. But Liam risked his life to save Max only to be left to die without a second thought.
When Liam woke up days later, he wasn't himself…at least he wasn't in his body… He was in Max's.
And with Liam's body on life support, there was only one logical conclusion: Max was trapped in Liam's comatose body.
Somehow the twisted hands of fate had given Liam a second chance; a chance to have it all. But with all the perks of Max's life also came his problems. Finding balance in his new identity was challenged more so once Liam fell for Max's beautiful ex… Could Liam live out his life as another man or would he pull the plug and let fate decide?
Would he lose his chance at true love?
Would he lose the chance to have it all?"

Real Good Love by Meghan March — New Release!!
Real Duet: "I've had my fair share of bad boys, but nothing prepared me for what it was like to be with a real good man. He changed everything. Somewhere along the way, what started as a fling became the best part of my life.
He makes me want all the things I've never had, like forever and happily ever after, but nothing worth having comes easily. Everyone is betting on us to fail, but I'm ready to fight for this real good love…"
It's You, Book Two by Katy Regnery — New Release!!
It's You Duet: HAPPILY EVER AFTER… To some, they're just words signifying a fairytale ending. For me, they represent an unyielding desire: Forever with the unexpected love of my life. A love that has placed her human life in danger.
According to Pack Law, my binding is an abomination that must be severed… But what is bound cannot be broken. I will keep her safe. Even if it means giving up on my dreams. Even if it means giving up my life.
Next To Never by Penelope Douglas — New Release!!
The Fall Away series: Under the close watch of the men in her family, she has found it nearly impossible to date without her three older brothers jumping in to hover. And when a family friend—several years older—from her childhood still holds her heart, she knows they're going to be a problem. He is a man, and knowing her brothers, he may as well be forbidden. But years ago, he left town and shows no signs of returning. She knows she shouldn't wait for him anymore. Until a package turns up on her doorstep with no return address and its contents reveal family secrets that threaten to turn her world upside down…
Home Run by Heidi McLaughlin — New Release!!
Can standalone: I've given up everything for the chance to play major league baseball. Everything. Now I'm so close I can practically hear the crowd chanting my name. There's nothing that could take my dream away from me… Unless I lose focus. And she is the most beautiful, distracting woman I've ever met. When I'm with her, I can't think of anything else.
But no matter how much I want her, there's no room for love in my game plan. I can give her a quick tour of the bases, but then I have to let her go. If she wants to think I'm a love 'em and leave 'em player, fine. All dreams require sacrifice. I just wish this one didn't mean tearing out my own heart…
Flawed by Tracy Wolff — New Release!!
Ethan Frost series: I told myself I'd never trust him, no matter how brilliant or sexy he may be. His sister is my best friend, but I know just how low he will stoop to get what he wants. Now he's the last thing I want: my boss.
Growing up, I had it all—except for the sense that I belonged. And when a mistake from my past surfaces in the press, my parents don't hesitate to cut me off. But surprisingly, he offers me a helping hand. Before I know it, our relationship turns unprofessional in the hottest ways. Of course, he still drives me crazy. But when I'm dealt the ultimate blow, he is there for me. And maybe he's the one I've been looking for all along…
Fidelity by Aleatha Romig — New Release!!
Infidelity series:
She thought she could save those she loved.
He thought he could save her.
They'll both learn the truth.
When the vows are complete and the dust settles, who will be left standing? No one is safe, and no alliance is above suspicion in the finale to this hot romantic-suspense saga. Our heroine has survived betrayal, cunning, deception, and entrapment…what will happen when she's faced with fidelity?
Big Shot by Carly Phillips — New Release!!
Standalone: He's a notorious heart-breaker, a hot as sin bad boy with a panty-dropping smile no woman can resist. Except for his best friend's little sister and business adversary who seems immune to his flirtatious charms.
While she's become a permanent fixture in his dirtiest, most scandalous fantasies, she wants nothing to do with him, or his seductive promises. Challenge accepted. His goal? To bring her to her knees, make her beg, and show her just how good being bad can be…
Dirty Secret by Chelle Bliss — New Release!!
Standalone: After living her life in the shadows as the daughter of a congressman's secret affair, she joins 'Project Greenlight' – a clandestine intelligence organization. She's out to prove she's more than her father's dirty secret.
One of her first assignments is simple. Get close to [a world renowned hacker] and collect enough evidence to put him away for life, and get out unscathed… He's pulled off some of the biggest heists in modern history, but never leaves a trace. He knows people are after him and that every day may be his last, but when he meets her everything changes. Lines are blurred and secrets are exposed as they both discover they do have a weakness – for each other…
Feversong by Karen Marie Moning — New Release!!
Fever series: MacKayla Lane and Jericho Barrons return in the epic conclusion to the pulse-pounding Fever series, where a world thrown into chaos grows more treacherous at every turn.
As Mac, Barrons, Ryodan, and Jada struggle to restore control, enemies become allies, right and wrong cease to exist, and the lines between life and death, lust and love, disappear completely. Black holes loom menacingly over Dublin, threatening to destroy the earth, yet the greatest danger is the one MacKayla Lane has unleashed from within: The Sinsar Dubh—a sentient book of unthinkable evil—has possessed her body and will stop at nothing in its insatiable quest for power…
Finding Kyle by Sawyer Bennett — New Release!!
Standalone: "He is in hiding and doesn't want to be found by anyone. Certainly not by his quirky, free-spirited neighbor who's managed to push her way past the walls he's built around him. But her insatiable curiosity about her reclusive neighbor makes it impossible for him to stay immersed in his dark world.
Little by little, she claws through his shell. Day by day, she gets him to smile a little more. Night by night, they both find pleasure they never knew existed … When his terrible past is exposed, she begins to think she's in over her head. Can her love for this broken man finally clear his path to redemption?"
For 100 Nights by Lara Adrian — New Release!!
The 100 Series: She's living a dream. After struggling all of her life to make ends meet, a chance meeting with a powerful, darkly handsome man has catapulted her into a dazzling new world of penthouse luxury, elegant parties, and a wild, consuming passion with her billionaire lover. Nothing is out of his reach in business or in pleasure, yet the only woman he wants is her… Yet she knows the fantasy she's living cannot last. With dark secrets and a dangerous enemy haunting her past, she must find a way to trust him with the truth before it destroys everything they share…
The Rule Maker by Jennifer Blackwood — New Release!!
Can standalone: Ten Steps to Surviving a New Job:
1. Don't sleep with the client. It'll get you fired. (Sounds easy enough.)
2. Don't blink when new client turns out to be former one-night stand.
3. Don't call same client a jerk for never texting you back.
4. Don't believe client when he says he really, really wanted to call.
5. Remember, the client is always right—so you can't junk punch him when he demands new design after new design.
6. Ignore accelerated heartbeat every time sexy client walks into room.
7. Definitely ignore client's large hands. They just mean he wears big gloves.
8. Don't let client's charm wear you down. Be strong.
9. Whatever you do, don't fall for the client. You'll lose more than your job—maybe even your heart.
10. If all else fails, see rule number one again.
Dawn of Eve by Pam Godwin — New Release!!
Trilogy of Eve: Daughter of Eve. Leader of the Resistance. Mankind's savior. Dawn is supposed to be the ultimate weapon against the bloodthirsty hybrids that control the desolate planet. But she didn't inherit superhuman speed or virus-curing blood. She's just a human. The pursuit to unlock her power lures her into a venomous trap, where silver eyes seduce, fangs incite pleasure, and love and devastation wear the same handsome face. He's her deepest desire, greatest enemy, and the key she's been searching for. With humanity balancing on an arrow's edge, she must win his heart or destroy it.
A Word for Love by Emily Robbins — New Release!!
Standalone: "It is said there are ninety-nine Arabic words for love. Bea, an American exchange student, travels to a Middle Eastern country known to hold an ancient, original manuscript of a famous Arabic love story that is said to move its best readers to tears. But once in this foreign country, she is entwined in her host family's complicated lives—as they lock the doors, and whisper anxiously about impending revolution. And suddenly, instead of the ancient love story she sought, it is her daily witness of a contemporary Romeo and Juliet-like romance—between a housemaid and policeman of different cultural and political backgrounds—that astonishes her, changes her, and makes her weep… Ultimately, in a striking twist, her own story begins to mirror that of [the manuscript] that drew her there in the first place—not in the role of one of the lovers, as she might once have imagined, but as the character who lives to tell the story long after the lovers have gone…"
Let It Burn by Ruth Cardello — New Release!!
Can standalone: He walked away from the lavish lifestyle he was raised in to serve as a Marine. Until recently, he would have said he'd made the right choice. A tragic set of events, however, has him not reenlisting and emotionally hitting rock bottom… She is visiting her uncle as part of an extended vacation in Aruba. She trades her bikini for an office job when he says there is trouble brewing at his clinic and asks her to keep an eye out for anything unusual.
Every Marine needs a mission. To appease his family, he heads to Aruba to track down what he believes is a wild goose chase. Expecting to discover nothing, he meets a quirky, irresistible virgin who is just about to turn his whole world upside down…
Spurred On by Sabrina York — New Release!!
Can standalone: "He knows what women want—all except the one that got away. So when his high school girlfriend comes back to town for her sister's wedding, he'll do whatever it takes to prove that he's a changed man.
After their explosive breakup, it took a long time for her broken heart to heal—and she's not about to risk it again. She'll tangle with him and live out her simmering fantasies, but when the time comes she's going to walk away satisfied. But love has a way of ruining the best laid plans, and they are about to learn that what you want isn't always what you need…
Adoring Ink by Carrie Ann Ryan — New Release!!
Can standalone: He loves ink, women, fast cars, and living life like there's no tomorrow. The thing is, he doesn't know if he has a tomorrow at all. When he sees her, he's not only intrigued, he also hears the warnings of danger in his head. She's too sweet, too innocent, and way too special for him. But when she asks him to help her, he can't help but go all in… As they explore her bucket list and their own desires, he will have to make sure he doesn't fall too hard and too fast [and] he will have to face his demons and tell her the truth of what it means to truly live life to the fullest… even when they're both running out of time.
Carve the Mark by Veronica Roth — New Release!!
New series: On a planet where violence and vengeance rule, in a galaxy where some are favored by fate, everyone develops a currentgift, a unique power meant to shape the future. While most benefit from their currentgifts, Akos and Cyra do not—their gifts make them vulnerable to others' control. Cyra is the sister of the brutal tyrant who rules the Shotet people. Cyra's currentgift gives her pain and power—something her brother exploits, using her to torture his enemies. Akos is from the peace-loving nation of Thuvhe, and his loyalty to his family is limitless. Though protected by his unusual currentgift, once Akos and his brother are captured by enemy Shotet soldiers, Akos is desperate to get his brother out alive—no matter what the cost. When Akos is thrust into Cyra's world, the enmity between their countries and families seems insurmountable. They must decide to help each other to survive—or to destroy one another.
…