**** NEW LIST JUST POSTED **** Hey everyone!! This is a brand new Weekly List for the week of Nov 21st! It's a pretty small release week but scroll down to check out the latest new books and deals! Happy reading! 😀
BLACK FRIDAY BOOK SALES HAVE STARTED EARLY:



MY RECENT TOP RECOMMENDATIONS & REVIEWS:
WEEKLY NEW RELEASES RECAP
EARLY RELEASES (NOW LIVE):  
MIDNIGHT RELEASES (PRE-ORDER NOW):  
DETAILED LIST: NEW RELEASES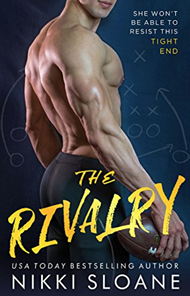 The Rivalry by Nikki Sloane — New Release!!
Standalone: "This tight end is at the top of his game. He's good with his hands, even better with his sexy mouth, and the best at making me forget my own name. His—ahem—stats are perfect. But I can't fall for him… He might be everything I want, all rolled into a glorious package of gridiron god, but there's one teeny-tiny problem. The vile, loathsome team I've spent my entire life hating—my beloved school's arch-rival?
This guy is their star player."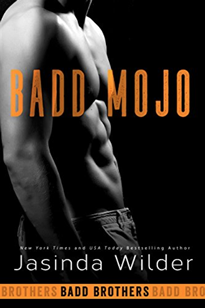 Badd Mojo by Jasinda Wilder — New Release!!
Can standalone: Our entire world has been turned upside down after a few nights of passion… Love is in the air, commitments are being made, careers are being abandoned—nothing is easy. Except our sexual chemistry. Which is off-the-charts hot. But is it JUST chemistry, or is it more? We both want it to be more, but the question is, which one of us is going to be the first to risk heartbreak in order to find out? We both have dark pasts that are holding us back and may keep us from true happiness. Intense sexual connection is easy…love, commitment, and figuring out the future? Well…that's a whole lot harder. And it's twice as hard when you're twins.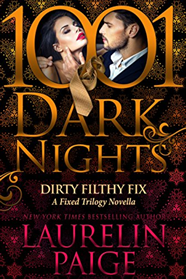 Dirty Filthy Fix by Laurelin Paige — New Release!!
Can standalone: "I like sex. Kinky sex. The kinkier the better. Every day, it's all I think about as I serve coffee and hand out business agendas to men who have no idea I'm not the prim, proper girl they think I am. With a day job as the secretary to one of New York's most powerful men, I have to keep my double life quiet. As long as I do, it's not a problem.
Enter: Nathan Sinclair. Tall, dark and handsome doesn't come close to describing how hot he is. And that's with his clothes on. But after a dirty, filthy rendezvous, I accept that if we ever see each other again… Only, that's not what happens. Not the first time I see him after the party. Or the next time. Or the time after that. And all I can think about is getting just one more dirty, filthy fix."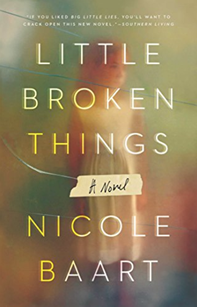 Little Broken Things by Nicole Baart — New Release!!
Standalone: "I have something for you." When Quinn Cruz receives that cryptic text message from her older sister Nora, she doesn't think much of it. They haven't seen each other in nearly a year and thanks to Nora's fierce aloofness, their relationship consists mostly of infrequent phone calls and an occasional email or text. But when a haunted Nora shows up at the lake near Quinn's house just hours later, a chain reaction is set into motion that will change both of their lives forever.
Nora's "something" is more shocking than Quinn could have ever imagined: a little girl, cowering, wide-eyed, and tight-lipped. Nora hands her over to Quinn with instructions to keep her safe, and not to utter a word about the child to anyone, especially not their buttoned-up mother who seems determined to pretend everything is perfect. But before Quinn can ask even one of the million questions swirling around her head, Nora disappears, and Quinn finds herself the unlikely caretaker of a girl introduced simply as Lucy.
While Quinn struggles to honor her sister's desperate request and care for the lost, scared Lucy, she fears that Nora may have gotten involved in something way over her head—something that will threaten them all. But Quinn's worries are nothing compared to the firestorm that Nora is facing. It's a matter of life and death, of family and freedom, and ultimately, about the lengths a woman will go to protect the ones she loves.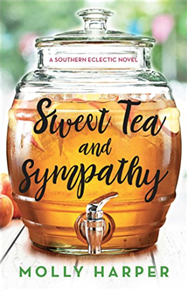 Sweet Tea and Sympathy by Molly Harper — New Release!!
Can standalone: "As she finds her footing in a town where everybody knows not only your name, but what you had for dinner last Saturday night and what you'll wear to church on Sunday morning, she grudgingly has to admit that there are some things Lake Sackett does better than Chicago—including the dating prospects. Elementary school principal Kyle Archer volunteers to show her the picture-postcard side of Southern living. The two of them hit it off, but not everybody is happy to see an outsider snapping up one of the town's most eligible gentleman. Will she reel in her handsome fish, or will she have to release her latest catch?"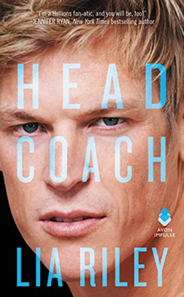 Head Coach by Lia Riley — New Release!!
Standalone: As a "top sports reporters, she's fought hard to make it in a male-dominated world, and she won't back down from a fight with anyone… not even the gruff head coach. Her hostile relationship with the icy Scandinavian is the stuff of local legend.
He hates dealing with the media; at best, they are a nuisance and at worst, a distraction. And no one distracts him more than the scrappy, sexy reporter… When he wins a not-so-friendly bet with her, he decides it's high time they either kiss or kill each other, and invites her as a date to an out-of-town wedding. But what happens when enemies become lovers? … Is it time to start playing for keeps?"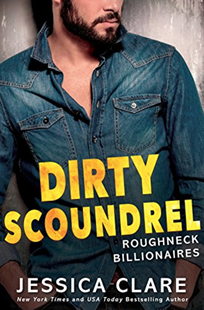 Dirty Scoundrel by Jessica Clare — New Release!!
Can standalone: Years ago, Clay and Natalie were in love… until she turned down his marriage proposal. Now he and his brothers are oil-rich billionaires, and they can have whatever they want. And what he wants is her in his bed, no matter what it takes…
Natalie gave up on true love years ago when the realities of the world destroyed her fairy-tale hopes. Giving up Clay is her biggest regret in life, and she's excited to see him return… until she finds out why. He's got one hell of a proposal for her: he'll save her father's business and bail her out of debt if she'll agree to become his very personal assistant. It's clear that he wants more from her than just typing. This scoundrel's bet could destroy any hope they had of reconciliation—or it could bring them together once and for all…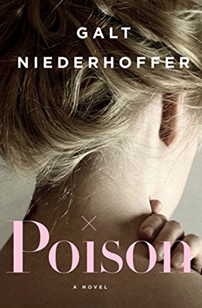 Poison by Galt Niederhoffer — New Release!!
Standalone: "Cass and Ryan Connor have achieved family nirvana. With three kids between them, a cat and a yard, a home they built and feathered, they seem to have the Modern Family dream. Their family, including Cass' two children from previous relationships, has recently moved to Portland. Cass and Ryan have stable, successful careers, and they are happy. But trouble begins almost imperceptibly. First with small omissions and white lies that happen daily in any marital bedroom. They seem insignificant, but they are quickly followed by a series of denials and feints that cyclone in menace.
With life-or-death stakes and irreversible consequences, this is a chilling and irresistible reminder that the closest bond designed to protect and provide for each other and for children can change in a minute."
…