NEW TOP FAVORITE: Quiet Man: A Dream Man Novella by Kristen Ashley (My Review)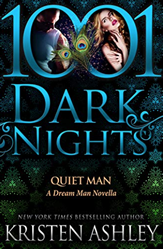 HOLY FREAKING SQUEEEEEEE!!!!!! Omg!!!! This was some pure KA GOLD and my heart is overflowing with happy feels!!!! There was SO MUCH ALPHA BADASS GOODNESS in this story that I don't even know how to describe it but it was just PURE WIN!!! Omg!!! THE CAMEOS! THE ROMANCE! THE SWOON! THE EPIC!! If you love big badass protective heroes and strong sassy heroines and especially if you love couples that COMMUNICATE and work through their issues with MATURITY (yes yes yesssss!!!!!) then you absolutely MUST READ THIS!!!! It's a romance about a heroine who gets a threatening letter and the hero is the commando hired to protect her and then they fall in loooooove!! GAH! It was absolutely AMAZING!!! I love love LOVED IT!!!!!! Be sure to grab a copy as it's NOW LIVE!

NEW FUN FAVORITE: Moti on the Water by Leylah Attar (My Review)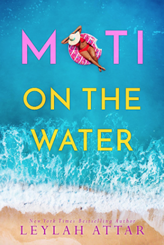 JUST WENT LIVE!! — OMG!!!! This was easily the most DELIGHTFUL romantic comedy I've read in a long, long time!!! It kept me smiling the whole way through and laughing right out loud many times! The romance was unexpected, a little forbidden, and filled with swoon! The writing was beautiful, sassy, and addictive. The story was heart-warming and fulfilling and I absolutely had an AMAZING time reading it!
This is a story that just makes your heart happy!! If you're looking for a fantastic summer read that's uniquely refreshing, this is it!!! Be sure to grab a copy as it's now live!


WEEKLY NEW RELEASES RECAP

HOT NEW RELEASES (NOW LIVE):  
DETAILED LIST: NEW RELEASES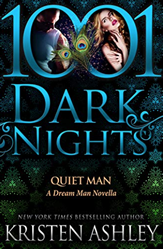 Quiet Man by Kristen Ashley — New Release!!
My review: "She's ready to take on the next chapter of her life, and since she doesn't have a man, she'll do what she's done all along. She'll take care of business on her own. Even if that business means starting a family… The problem is, she has a stalker. The really bad kind. The kind that means she needs a bodyguard. Enter Mo Morrison. Enormous. Scary. Quiet.
He doesn't say much, and she's used to getting attention. And she wants his attention. Badly. But he has a strict rule. If he's guarding your body, that's all he's doing with it. However, the longer he has to keep her safe, the faster he falls for the beautiful blonde…"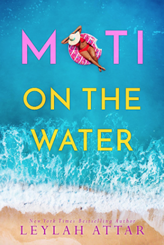 Moti on the Water by Leylah Attar — New Release!!
My review: "Meet Moti Ferreira—spectacularly jinxed from the day she's born.
Saddled with an eccentric mother, she stumbles upon the only man who holds the key to her freedom—the Best Man at her cousin's upcoming wedding. All Moti has to do is overcome her fear of water, board a yacht to the Greek Isles, seduce the dreamy Nikos Manolas, and survive two weeks at sea with her oddball family.
The only obstacle Moti doesn't see coming is Alexandros Veronis, the onboard chef and star witness to her blunders. He transforms onions into chocolate and aroma into nostalgia. Day by day, his alchemy alters Moti. And she's not the only one affected. Everyone has a secret, growing round and juicy at Chef Alex's table. When the masks fall off one night, they spill out like like ripe apples—one by one.
Now Moti's truth is exposed, and worse, she's hooked on more than Alex's midnight snacks. Time to admit she's royally screwed things up. Again."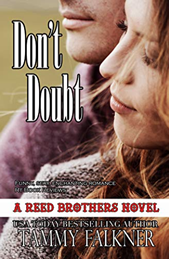 Don't Doubt by Tammy Falkner — New Release!!
Can standalone: When he met the Reeds, he was a gangly kid. He'd come from nothing, and he was pretty sure that was where he'd end up. Then he met the Reeds, and he was brought into the family fold. With gentle nudges, a little steady guidance, and a whole lot of unencumbered love from a family, he has finally found his place in the world. He just needs someone to share it with him.
During the day, he's a mechanic at a high-end repair shop. Nights and weekends, he does good deeds for others. He's lonely, though, until she walks right back into his life, just like she never left.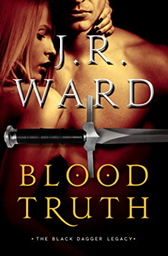 Blood Truth by J.R. Ward — New Release!!
Reading order: "As a trainee in the Black Dagger Brotherhood's program, Boone has triumphed as a soldier and now fights side by side with the Brothers. Following his sire's unexpected death, he is taken off rotation against his protests—and he finds himself working with Butch O'Neal, former homicide cop, to catch a serial killer: Someone is targeting females of the species at a live action role play club. When the Brotherhood is called in to help, Boone insists on being a part of the effort—and the last thing he expects is to meet an enticing, mysterious female…who changes his life forever."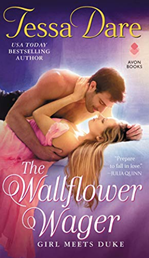 The Wallflower Wager by Tessa Dare — New Release!!
Can standalone: "Wealthy and ruthless, Gabriel Duke clawed his way from the lowliest slums to the pinnacle of high society—and now he wants to get even… Loyal and passionate, Lady Penelope Campion never met a lost or wounded creature she wouldn't take into her home and her heart.
When her imposing—and attractive—new neighbor demands she clear out the rescued animals, Penny sets him a challenge. She will part with her precious charges, if he can find them loving homes. Done, Gabriel says. How hard can it be to find homes for a few kittens?
And a two-legged dog.
And a foul-mouthed parrot.
And a goat, an otter, a hedgehog . . .
Easier said than done, for a cold-blooded bastard who wouldn't know a loving home from a workhouse. Soon he's covered in cat hair, knee-deep in adorable, and bewitched by a shyly pretty spinster who defies his every attempt to resist. Now she's set her mind and heart on saving him…"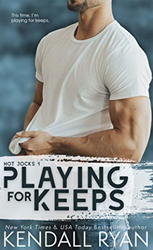 Playing for Keeps by Kendall Ryan — New Release!!
Can standalone: "My teammate's incredibly sweet and gorgeous younger sister should have been off-limits, but my hockey stick didn't get that memo. After our team won the championship, and plenty of alcohol, our flirting turned physical and I took her to bed. Shame sent her running the next morning from our catastrophic mistake. She thinks I don't remember that night—but every detail is burned into my brain so deeply, I'll never forget… And now I've spent three months trying to get her out of my head. Which has been futile, because I'm starting to understand she's the only girl I'll ever want. I have one shot to show her I can be exactly what she needs, but she won't be easily convinced. That's okay, because I'm good under pressure, and this time, I'm playing for keeps."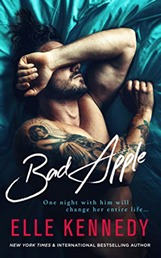 Bad Apple by Elle Kennedy — New Release!!
Can standalone: "One night with him will change her life…
Between her waitressing job, volunteer work, and college classes, there are never enough hours in her day. Especially not for a relationship. Luckily, she's got the perfect arrangement: a lover she meets three or four times a year. But when she shows up at the hotel expecting to hop into bed with one man, she accidentally ends up with another—Hollywood's most notorious bad boy.
LATEST BOOK SALES
UPCOMING BOOK RELEASES
BOOKWORM STORE
WHAT KIND OF BOOKS ARE YOU LOOKING FOR?
__________________________________
Let me know if there are any other books you're loving right now too!!
LET'S STAY CONNECTED
To get these lists sent to you every week, subscribe by email.
FOLLOW THE BLOG
Facebook | Twitter | Instagram | Pinterest | BlogLovin' | Google+ | Goodreads