He could be mine if I dare to claim him.
Problem is, the world thinks he's theirs.
HOLY WOW!! This was the ultimate rock star star romance!! It was absolutely perfect and had everything I could possibly wish for and more. Every word was loaded with swoon, hotness, and the most intensely passionate romance you can imagine. My heart was racing non-stop and I couldn't stop smiling from the moment I started reading until I reached the very last page. This story had depth, heart, emotion, angst, passion, and was beyond addictive! I highly recommend this as a truly fantastic top favorite of 2016!!! This is a book you don't want to miss!
Libby — 

I found Killian drunk and sprawled out on my lawn like some lost prince. With the face of a god and the arrogance to match, the pest won't leave. Sexy, charming, and just a little bit dirty, he's slowly wearing me down, making me crave more.

He could be mine if I dare to claim him. Problem is, the world thinks he's theirs. How do you keep an idol when everyone is intent on taking him away?

Killian — 

As lead singer for the biggest rock band in the world, I lived a life of dreams. It all fell apart with one fateful decision. Now everything is in shambles.

Until Liberty. She's grouchy, a recluse –and kind of cute. Scratch that. When I get my hands on her, she is scorching hot and more addictive than all the fans who've screamed my name.

The world is clamoring for me to get back on stage, but I'm not willing to leave her. I've got to find a way [to] keep her with me. Because, with Libby, everything has changed. Everything.
This really was one of the most well-rounded and genuinely solid rock star romances I've ever read. To be honest I think it might actually even be my favorite of one all. And there are so many reasons why I feel this way. It had smart characters who shared intense chemistry which led to a passionate romance, an engaging storyline that didn't revolve around sex but was still sexy and scorching hot, fantastic banter that kept me smiling and laughing balanced with enough angst to keep my heart racing, the drama was derived from things that made sense — not stupid decisions — which meant that I actually respected both the hero and heroine every step of the way, and of course really great writing holding everything together. I was genuinely impressed with this book. If I could have custom ordered a rock star romance to exactly be tailored to what I'd want to read, this would be it! It was FANTASTIC!!!
His hand finds mine in the darkness between us.
In a low voice only for me, he speaks one last time. "Baby doll, I could assert my manly dominance, thump my chest, and declare you're mine. But it wouldn't mean a damn thing if I'm not yours in return."
The story has several arcs or sections within in. There's actually a lot that goes on and I really appreciated the scope of the story — it gave it a great sense of depth and allowed the reader to go through quite a lot with these characters.
It starts out of course when Killian crashes his bike on Libby's lawn in countryside. Needless to say she's less than pleased by his entrance and when he proceeds to strip naked and then hurls on her five minutes later, her patience is close to giving out. But she's not heartless and helps him clean up and gives him a place to stay for the night. She has no idea who he is — all she knows is that he's disturbed her peace, smells way too drunk, and now he won't leave her alone — which, secretly she's actually quite pleased about. And so they spend several weeks together, gradually getting to know each other, dancing around their growing attraction, and bonding over their shared love of music.
"You know what? Fuck it. Here's the truth: I wasn't happy — until I met you."
I literally rock back on my heels, nearly blown away by his candor.
His hands fist as he takes a step closer. "I've been here for nearly two months. I never stay in one place that long. And why do you think I'm still here? The scenery? No. It's you that I don't want to leave."
Naturally though when she learns that her lawn bum is none other than the world famous, multimillionaire rock star Killian James, it's shocking. But what really turns her world upside down is when he asks her to come with him when he has to leave on tour — not just to be with him, but also to perform. He knows her talent is extraordinary and he wants to give her a chance to turn her passion into something more. And so this is their story of unexpected love, passionate romance, all set in the sexy, dazzling world of rock stars!
"You can have the world. Just reach for it."
"I don't need the world," she whispers in my ear.
"What do you need?" I'll give her anything. Everything.
"You."
Even though, once they left the country, they were faced with the scrutiny of the world through the media, I loved that they didn't let anything come between them. Naturally, they had to figure things out as they went so it wasn't always a smooth path for them, but it was always clear that both of them just kept gravitating back towards each other. Whether they were hidden in the countryside or in the media spotlight or even on stage in front of the world, the one thing that never truly wavered was THEM.
He turns in to me, running the tip of his nose against mine… "I shouldn't have held back the first time I wanted to kiss you."
"When was that?"
He smiles, small and smug. "When you threatened to shoot me."
"I hated you then."
A low hum vibrates in his throat. "You found me irresistible. You would have caved."
"I would have bitten you."
"Bite me now."
That husky whisper has me moving, seeking his lips. I nip his lush bottom one, tugging at it gently, and he groans, drawing me in, slipping his slick tongue along mine. "Tell me you want this too, baby doll."
"Want what?" I can't think, my head is heavy, my limbs fumbling.
His dark eyes meet mine. "Everything."
I also really loved that they didn't just fall right into bed with each other from the start. Their relationship and connection grew as they spent more time together and by the time they actually got to the point of sleeping together and becoming a real couple, I believed in them. The connection between them had been firmly established giving a solid basis for their romance that went beyond lust. The sex was absolutely smoking hot but what made this book so good was that there was real LOVE in the foundation of their relationship. But seriously… I'll say it again: THE SEX WAS HOT!!!!! For those of you who love steamy romance, this one delivers in spades! But even still, because their connection was so strong, THAT KISS at 75% completely took my breath away. It was literally just a kiss… but one that was powered by so much emotion, intensity, and pure raw love that it made my heart skip a beat.
The music in this book was also very beautifully written. It takes a lot of skill as an author to make the reader genuinely FEEL a song that they can't hear but I was completely entranced by the scenes where they sang together. Really beautiful descriptions!
His vocals are the stuff of legends — strong, clean, and powerful with a rawness that hooks onto your soul and gives it a tug. He sings, and you feel he's doing it just for you, taking your pain, frustration, joy, rage, sorrow, and love and giving it a voice.
…
Killian takes a step closer. "Play with me. See how good it can be."
"I don't…"
"I will never laugh at you," he promises fiercely. "Ever. I'm your safe place, Libby. You've got to know that."
Killian is PURE SWOON material in every possible heart-melting, panty-dropping way. He's the ultimate sexy rock star book boyfriend and what made him the most attractive of all was how completely devoted he was to Libby. She really did become his everything. And Libby was a heroine after my own heart. Fiesty as hell, strong-willed but understanding, sassy and down-to-earth. She was totally the kind of girl I'd be best friends with.
Overall, there is no cheating, no triangles, and no stupid drama. This book can be read as a standalone and is a complete story with a wonderful ending that brought happy tears to my eyes! It's also the first in a series of standalones and I already know I'll be reading the next book the moment it comes out — we met the hero of that book in this one and I'm excited to read his story!
IDOL was the ultimate sexy, swoony, heart-felt and yet angsty rock star romance that kept my heart racing non-stop. I loved the story from cover to cover and this is easily going to be a top favorite of 2016! I highly recommend it!!
Rating: 5 STARS!! Contemporary romance (can standalone).
PS: I'd easily say this is one of the top 5 best books I've read this year!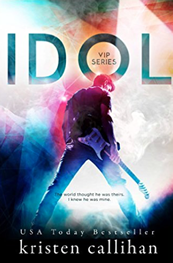 standalone 1
Purchase
Read Review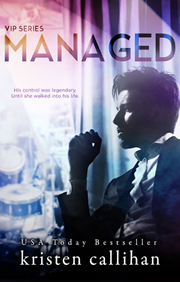 standalone 2
Purchase
Read Review