"The second you are out of my sight, I want you back where I can see you."
*SWOOOOON* This sexy opposites-attract romance begins on a plane, is set against the backdrop of a rock band's tour, and I just loved it!! The snappy, witty banter kept me laughing, the heart-warming romance kept me swooning, and the healing and hotness rounded out the story so well. To be honest, there's probably more great banter in the first few chapters than in most whole books!! The hero is this very polished and controlled British businessman who hides his pain beneath his impenetrable facade and the heroine is a sassy, outspoken, and hilarious American girl who is literally his complete opposite and I just LOVED seeing her break through his walls and MELTED over how deeply he fell in love with her!! It was a wonderful read and I highly recommend it!
It started off as a battle of wits. Me: the ordinary girl with a big mouth against Him: the sexy bastard with a big…ego.

I thought I'd hit the jackpot when I was upgraded to first class on my flight to London.

That is until HE sat next to me. Gabriel Scott: handsome as sin, cold as ice. Nothing and no one gets to him. Ever. He's a legend in his own right, the manager of the biggest rock band in the world, and an arrogant ass who looks down his nose at me.

I thought I'd give him hell for one, long flight. I didn't expect to like him. I didn't expect to want him. But the biggest surprise? He wants me too. Only in a way I didn't see coming.

If I accept his proposal, I leave myself open to falling for the one man I can't manage. But I'm tempted to say yes. Because the real man beneath those perfect suits and that cool façade just might be the best thing that's ever happened to me. And I just might be the only one who can melt the ice around his heart.

Let the battle begin…
As I mentioned, the awesome banter started strong from the very first chapter in which these two meet on the plane after a seat-swapping mishaps puts her beside the hottest and grumpiest man she's ever met. Seriously, these two couldn't have been more opposite. He was this tightly-wound Englishman with an extreme aversion to anyone in his personal space or who, God fodbid, wanted to talk to him… while she was this bubbly, chatty American girl with a sense of humor and an uncanny ability to ruffle his feathers. And the two of them locked in a tiny space together for seven hours led to some pretty hilarious exchanges!
"Jesus," I blurt out, lifting my hand as if to shield my eyes. "It's like looking into the sun."
"What?" he snaps, those laser-bright eyes narrowing.
Oh, this will be fun.
"Just stop, will you?" I squint at him. "You're too hot. It's too much to take."
"Are you quite well?" He intones, as if he thinks the opposite.
"No, you've nearly rendered me blind." I flap a hand. "Do you have an off-switch? Maybe put it on low?"
His nostrils flare, his skin going a whole shade darker. "Lovely. I'm stuck next to a mad woman."
…
"I don't like you," I mutter…
"Lie," he points out. "You've told me repeatedly now that you find me blindingly attractive."
"That doesn't mean I like you. Besides, your brand of pretty is a weapon. You reel victims in with it, just like a vampire does. I wouldn't be surprised if you sparkle in the sun."
"I cannot believe I'm arguing with a woman who references Twilight."
"The fact that you know I'm referencing Twilight betrays you as a secret Edward-loving fanboy."
His snort is loud and scathing. "Team Jacob all the way."
I can't help it, my eyes fly open, and I lift a corner of my mask to glare at him. "That's it. We can never be friends."
They really were as different as you could imagine.
He was restrained.
She was wild.
He was controlled.
She was spontaneous.
He was polite.
She was outspoken.
He was a manager by profession and nature.
She was utterly unmanageable.
"I've never met a person I couldn't manage," comes his tight reply a few second later.
Not bothering to take the mask off, I extend a hand his way. "Sophie Elizabeth Darling."
However, they got surprisingly close to each other over their flight — though probably not in the way you (or they) ever anticipated, and despite their nearly non-stop verbal sparring match, they undeniably had a spark between them. Until a revelation at the end of the flight left them both reeling with the discovery that, depending on how her upcoming interview went, he may very well end up being her new boss!
So at this point it's important to mention that while Managed can certainly be read as a standalone, it is also the second standalone in the VIP series and follows the book IDOL in which we are first introduced to Gabriel Scott as the manager of a world-famous rock band! The members of this band and Gabriel together make a very closely bonded group and I have to say that they are definitely my most favorite rockstar cast of characters that I've ever read! They're such an amazingly close family — they bicker like siblings, but you know any one of them would throw themselves in front of a bullet for the other. That kind of comraderie makes for really great reading!
I loved the way Sophie broke through Gabriel's walls. Everyone who knew him would say that despite his unwavering loyalty to his friends, he was reserved and even cold sometimes. He was caring but distant. And yet this one bubbly girl broke through the walls of control that he'd so long used to protect himself with. As she joins the band on tour, they're forced to face their attraction and so begins their unlikely and unexpected romance…
"I will say the wrong words from time to time. And I will cock things up. That's a given, unfortunately. but there will never, ever be a time when I do not love you or want you in my life."
This was a really addictive and heart-warming romance! I loved the slow burn and the non-stop banter, I loved watching these two completely opposite people fall head over heels in love with each other, and I couldn't help but root for them to find a way to make their relationship work! This is definitely a new favorite!
Rating: 4.5 stars! Contemporary Adult romance.
Standalone in series of standalones.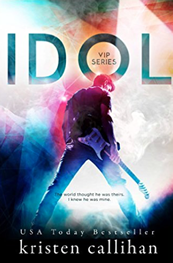 standalone 1
Purchase
Read Review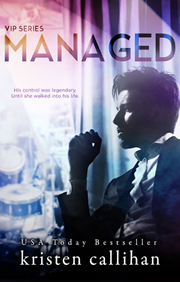 standalone 2
Purchase
Read Review