NEW FAVORITE: Chaser: A Dive Bar Novel by Kylie Scott (Read my Review)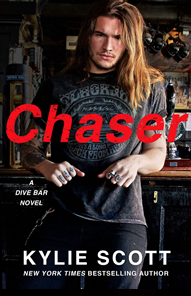 WOOHOOO!!!!! This was a swoony, heart-warming romance that left me smiling from ear to ear!!! It's about a single and heavily-pregnant heroine who moves across the country in an effort to start a new life for herself and her baby who unexpectedly meets a charming and yet rather manwhore-y guy whose life completely turns around after he meets her. Ahhhh it was SO SWEET to see this guy who'd never even had a lasting relationship slowly but surely fall COMPLETELY IN LOVE with this woman and her new baby. If you're looking for a FEEL-GOOD ROMANCE, this is definitely a new favorite!!! Best of all, it's finally live so be sure to grab your copy!!!!
A ton more new releases that are all LIVE are posted below!
WEEKLY NEW RELEASES RECAP

HOT NEW RELEASES (NOW LIVE):  
LATER WEEK RELEASES (PRE-ORDER NOW):  
DETAILED LIST: NEW RELEASES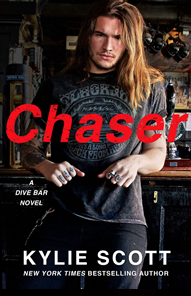 Chaser by Kylie Scott — New Release!!
TOP FAVORITE! Can standalone: "Given his well-earned bad boy reputation, he is having a tough time scoring. When she moves to town, she seems heaven sent by the sex gods. Only problem is, she not only wants nothing to do with him, but it turns out that she's pregnant.
Starting over in a small town, she's determined to turn her wild lifestyle around and be the kind of mother she always wished she'd had. Since he's now determined to steer clear of her pregnant self, it should be easy. When she goes into labour during a snow storm and her car slides on some ice, [he] comes to the rescue…"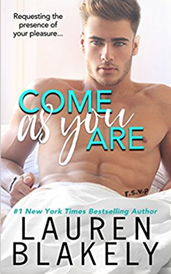 Come As You Are by Lauren Blakely — New Release!!
Standalone: "He's charming, brilliant, an incredible lover, and right now I want to stab fate in the eyeballs… I've had one goal I've been working toward, and lo and behold, my mystery man is the very person who stands between me and my dream job. A job I desperately need since my hard-knock life has nothing in common with his star-kissed one. But it's time to put that fairytale night behind me, and focus on learning what makes him tick. Too bad it turns out his quirks are my quirks, and his love affair with New York matches mine… And as we spend our days together, I discover something else that feels like a cruel twist of fate — I'm falling for this naughty prince charming, and that's not an ending I can write to our story."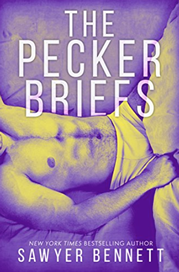 The Pecker Briefs by Sawyer Bennett — New Release!!
Can standalone: "I never thought a pecker would get me in so much trouble. I mean, sure… if you're talking about a certain anatomical feature of mine that the ladies just love. Given my bachelor status and appreciation for all things feminine, I could absolutely see that. But a different pecker is making my life much harder than it needs to be.
My name is Ford Daniels, partner at a law firm, and my latest case has me wading through the finer points of peckers—woodpeckers that is. Specifically, the red-cockaded woodpecker. I swear, I can't make this stuff up but that's what the sexy-as-hell blonde chained to a tree told me this morning.
Her name is Viveka Jones and she is so much more than a pretty face. She's got wit, charm, and razor-sharp smarts. Turns out my client is looking to bulldoze the red-cockaded woodpecker's natural habitat in favor of a multimillion-dollar subdivision and the sexy attorney with legs for days (and days), just happens to be counsel for an animal rights group looking to put a halt to construction.
My client's pissed, but all I can think about is getting her across the table from me. And then on the table underneath me. Perhaps up against the wall. And then—
Well, let's just say when it's all said and done, I'm hoping the red-cockaded woodpecker isn't the only pecker that gets some attention from Miss Viveka Jones."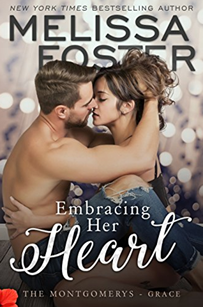 Embracing Her Heart by Melissa Foster — New Release!!
Can standalone: "Leaving New York City and returning to her hometown to teach a screenplay writing class seems like just the break she needs. Until she spots the one man she never wanted to see again—ruggedly handsome Reed Cross.
She's determined not to fall under his spell again—and he wants more than another taste of the woman he's never forgotten. When a midnight party brings them together, passion ignites and old wounds are opened. She sets down the ground rules for the next three weeks. No touching, no kissing, and if she has it her way, no breathing, because every breath he takes steals her ability to think. But he has other ideas…"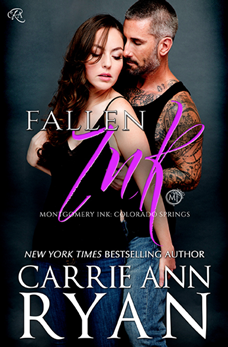 Fallen Ink by Carrie Ann Ryan — New Release!!
Can standalone: "She's finally living her dreams. She's opened a tattoo shop and she's ready to take the city by storm with her art—as long as she can handle the pressure. When her new neighbors decide her shop isn't a great fit for the community, however, she'll have to lean on the one person she didn't expect to fall for along the way…her best friend.
He takes pride in two things: his art and his daughter. He knows he's taking a risk by starting over in a new shop with them, but the stakes are even higher when he finds himself wanting her more than he thought possible. The two fall fast and hard but they know the rules; they can't risk their friendship, no matter how hot it is between the sheets and how many people try to stand in their way…"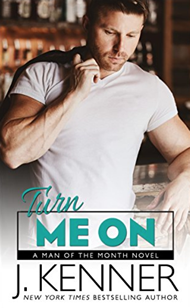 Turn Me On by J. Kenner — New Release!!
Can standalone: "Though they see each other only once a month, she's been driving him wild for over a year. And now that he's moving to Austin, he's determined to have her in his bed permanently.
There's only one problem: she's happy with their current arrangement. Can he convince her a lifetime of nights together will be so much sweeter?
Meet Mr. July … he's determined to heat things up."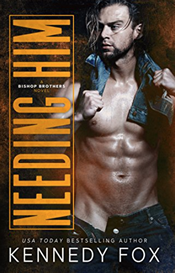 Needing Him by Kennedy Fox — New Release!!
Can standalone: "He's your typical hotshot doctor. Hardass, brooding, and all business. Instead of working on the family ranch, he broke the mold and became an ER doctor. Being a gentleman is in his Southern roots, but that doesn't mean he isn't flawed. Exclusive dating has never been a top priority and his tragic past makes him stay at arm's length. Deciding to let loose for a wild night, he hooks up with a mysterious girl he'll never have to see again, which is perfect for this self-proclaimed bachelor.
She's a city girl through and through but is determined to get away from her family and past. All she wants is a fresh start and to make a name for herself in the medical field. No random hookups and no dating coworkers—that's her new motto after being burned time and again. When she agrees to attend a wedding as a plus-one, she's soon ditched and left to drink solo—but not for long. Mr. Suit is the ultimate temptation with his Southern charm, messy blond hair, and irresistible sex appeal. Everything about him screams bad news, but he makes her reconsider her rules just for one night.
After all, some rules are made to be broken.
They want the same thing—one night of passion then they'll go their separate ways. No cuddling afterward. No next day phone calls. No awkward goodbyes. Too bad the universe has other plans—one that'll be obvious when they report to work on Monday morning…"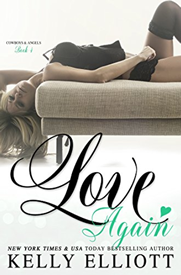 Love Again by Kelly Elliott — New Release!!
Can standalone: "Jonathon Turner is going to be the death of me.
Maybe not the death of me…but my panties for sure! They seem to disintegrate the moment he touches me. Looks at me. Smiles at me. Talks to me. It's more than physical. He's breaking through an impenetrable wall. There's a problem though—he's younger than me.
Six. Years. Younger.
Let's not forget he's also one of my brother's best friends. Oh, the other problem I forgot to mention… I never wanted to fall in love again. But you know what they say….never say never."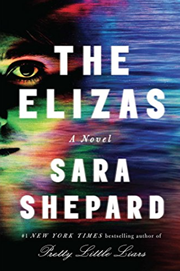 The Elizas by Sara Shepard — New Release!!
Standalone: "When debut novelist Eliza Fontaine is found at the bottom of a hotel pool, her family at first assumes that it's just another failed suicide attempt. But Eliza swears she was pushed, and her rescuer is the only witness.
Desperate to find out who attacked her, Eliza takes it upon herself to investigate. But as the publication date for her novel draws closer, Eliza finds more questions than answers. Like why are her editor, agent, and family mixing up events from her novel with events from her life? Her novel is completely fictional, isn't it?
The deeper Eliza goes into her investigation while struggling with memory loss, the closer her life starts to resemble her novel, until the line between reality and fiction starts to blur and she can no longer tell where her protagonist's life ends and hers begins."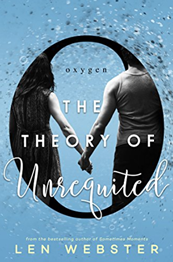 The Theory of Unrequited by Len Webster — New Release!!
"Every theory has a test subject … even between best friends.
The pact: Stanford. 
The betrayal: AJ attending Duke.
The reason: She did something stupid like fall in love with Evan.
The problem: Evan's not ready to let this betrayal go so easily. 
The solution: Find AJ and fix them."
LATEST BOOK SALES
UPCOMING BOOK RELEASES
BOOKWORM STORE
WHAT KIND OF BOOKS ARE YOU LOOKING FOR?
__________________________________
Let me know if there are any other books you're loving right now too!!
LET'S STAY CONNECTED
To get these lists sent to you every week, subscribe by email.
FOLLOW THE BLOG
Facebook | Twitter | Instagram | Pinterest | BlogLovin' | Google+ | Goodreads