NEW COVER ANNOUNCED: Timid: A Lark Cove Novel by Devney Perry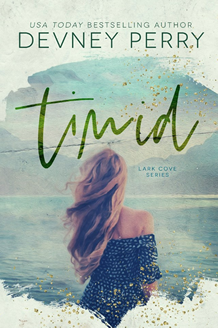 OMG. OMG!!! Here's the cover of the second standalone in the Lark Cove series (first one is "Tattered") and I CAN'T WAIT FOR IT!!! — "She has always been shy. Her quiet demeanor was something she's always embraced. That is, until he moves to town. The one man she desperately wants to take notice struggles to remember her name…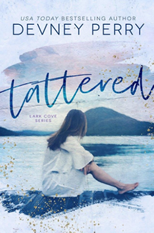 Year after year, Willa stands by, watching as the bartender slash playboy drowns his demons in beer and sex. Then one night, he shows up at her door, suddenly aware that the girl he's seen around is now a beautiful woman. Except what he doesn't remember is that this visit isn't his first. They spent a night together once before. A night he's forgotten, thanks to a bottle of tequila. A night that crushed a timid girl's heart, and set a broken man on the path to heal them both." — Be sure to read Tattered now and preorder Timid as well too!!

5 STAR FAVORITE – NOW LIVE: All Your Perfects: A Novel by Colleen Hoover (Read my Review)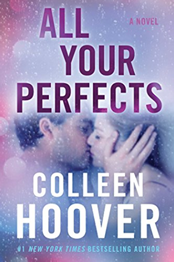 IT'S LIVE, you guys!!! This was one of the most POWERFUL, BEAUTIFUL, HEART-BREAKING, and HEALING LOVE STORIES I've ever read! It's about a married couple struggling through some dark days and HOLY EPIC FEELS!!!! I read the book in one sitting and just DEVOURED this story. I FELT SO DEEPLY and STRONGLY for this couple and everything they were going through. And then there was just this MOMENT where everything CLICKED and I swear I just literally burst into tears and then SOBBED my way through the whole rest of the book. But in the BEST WAY. These weren't tears of sadness, rather an EMOTIONAL OVERFLOW. And the EPILOGUE was PERFECT. This book was PERFECT. Everything about it was perfect. You have to read it!! It's one of the BEST BOOKS OF THE YEAR!!! Be sure to grab a copy because this book was amazing!!
WEEKLY NEW RELEASES RECAP

HOT NEW RELEASES (NOW LIVE):  
DETAILED LIST: NEW RELEASES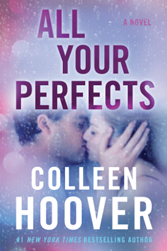 All Your Perfects by Colleen Hoover — New Release!!
TOP FAVORITE!! Standalone: "Their perfect love is threatened by their imperfect marriage. The memories, mistakes, and secrets that they have built up over the years are now tearing them apart. The one thing that could save them might also be the very thing that pushes their marriage beyond the point of repair… This is a profound novel about a damaged couple whose potential future hinges on promises made in the past. This is a heartbreaking page-turner that asks: Can a resounding love with a perfect beginning survive a lifetime between two imperfect people?"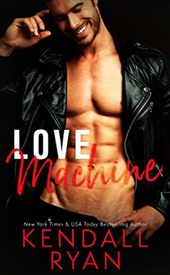 Love Machine by Kendall Ryan — New Release!!
Standalone: "She's my best friend and has been for years. She's obsessed with her cat and reads novels I'll never understand, and yet we just click. There's no one I'd rather share breakfast burritos with or binge watch hours of Netflix. She's my person. And so when she takes off her glasses and asks me to help her improve her skills in the bedroom, I barely have to think about it. Of course I'll help her. There's no one better for the job. I've been there for her through everything, why should this be any different? But what happens when she's ready to take her new-found confidence and move on?"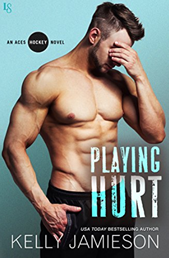 Playing Hurt by Kelly Jamieson — New Release!!
Can standalone: "The last thing I'd ever want to do is let my team down. After overcoming my bad-boy reputation, I was dominating on the ice. But things aren't going so well this season, and even my parents think I'm partying again. Now I'm really worried about my career.
The only bright spot in my life is the Twitter flirtation I've struck up with a pop princess. Turns out she's a huge hockey fan—and she's willing to wager a date on her favorite team…"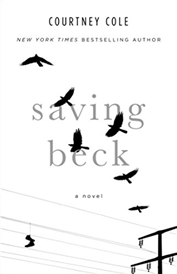 Saving Beck by Courtney Cole — New Release!!
Standalone: "There comes a time when offering your life for your child's doesn't work, when you realize that it'll never be enough. The cold needle in his warm vein was a welcome comfort to my son at first. But then it became the monster that kept us apart. Heroin lied, and my son believed. It took him to a world where the last year didn't happen, to a place where his father was still alive. What Beck didn't understand was that it couldn't bring his father back from the dead. It couldn't take away his pain, not permanently. You think it can't happen to you, that your kids, your family, will never be in this situation. I thought that too. But you're wrong. Step into our world, and see for yourself. Watch my golden boy become a slave to this raging epidemic. Watch me try and save him. Drug addiction comes with a price. Trust me, you're not equipped to pay it.".com/wp-admin/post.php?post=71888&action=edit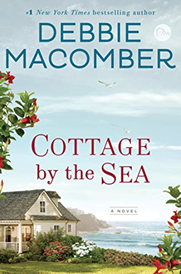 Cottage by the Sea by Debbie Macomber — New Release!!
Standalone: "Rocked by tragedy, she heads to the one place that makes her happy: Oceanside in the Pacific Northwest, the destination of many family vacations when she was a teenager.
   
Once there, she begins to restore her broken spirit, thanks in part to the folks she meets a local painter whose large frame is equal to his big heart—and who helps her fix up her rental cottage by the sea… His quiet, peaceful nature offers her both comfort and reprieve from her grief, and the two begin to grow closer… Then events threaten to undo the idyll she has come to enjoy. And when the opportunity of a lifetime lands in her lap, she is torn between the excitement of a new journey toward success and the safe and secure arms of the haven—and the man—she's come to call home."
Every Time We Fall In Love by Bella Andre — New Release!!
Can standalone: "Harry has always put his family first, even when it meant losing Molly—his one true love. He's never been able to forget her, even after fifteen years. Now that his siblings are all blissfully happy, he hopes it's not too late for his own happily-ever-after. But then his doorbell rings…and one look at the teenage girl standing on his doorstep changes absolutely everything.
Molly never thought she'd see Harry again, so she's beyond stunned when her fifteen-year-old daughter brings him back into her life. At eighteen, he was already strong, sexy, and honorable. And now that he's even more handsome, more brilliant, more loyal and caring? She can't stop herself from falling in love with him all over again. Especially when his kisses and the sizzling attraction between them are hotter than ever…"
LATEST BOOK SALES
UPCOMING BOOK RELEASES
BOOKWORM STORE
WHAT KIND OF BOOKS ARE YOU LOOKING FOR?
__________________________________
Let me know if there are any other books you're loving right now too!!
LET'S STAY CONNECTED
To get these lists sent to you every week, subscribe by email.
FOLLOW THE BLOG
Facebook | Twitter | Instagram | Pinterest | BlogLovin' | Google+ | Goodreads