MOVIE DEAL NEWS: Roomies by Christina Lauren (Read my Review)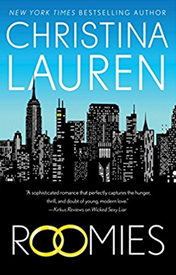 I'm excited to announced that this book just got a movie deal starring Jenna Dewan and the screenplay is being written by the authors Christina Lauren!! I read this addictive book in one sitting last year and FELL IN LOVE with the story and the characters who engage in an unexpected "pretend marriage of convenience" that unexpectedly for them develops into a very deep and true love for each other! The writing was fantastic and strong. It constantly kept me smiling, swooning, or just made my heart race! The story was sweet, heart-warming, and hit all the right notes for me. If you're looking for a WELL-WRITEN, SEXY, FUN, ANGSTY romance with strong characters and an absorbing story, this is it!! Grab a copy to read before the movie! — "I've never done this before. I just know I'm falling for the girl I married."

LATEST BOOK ANNOUNCEMENTS:
WEEKLY NEW RELEASES RECAP

HOT NEW RELEASES (NOW LIVE):  
LATER WEEK RELEASES (PRE-ORDER NOW):  
DETAILED LIST: NEW RELEASES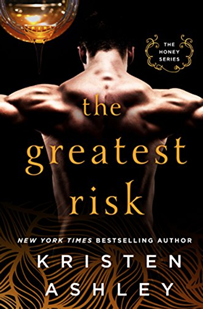 The Greatest Risk by Kristen Ashley — New Release!!
Can standalone: A woman unable to connect, struggling to hide another part of her. A man burning to learn her truth, and make her whole. Through explosive passion and deep exploration, they are about to take the greatest risk of all. But will they be able to take that leap, and come out on the other side together?
In this next passionate novel in the Honey series, New York Times bestselling author Kristen Ashley delivers a stunningly romantic and intensely sexy novel that will stay with you long after you turn the final page.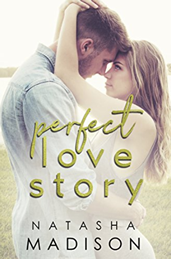 Perfect Love Story by Natasha Madison — New Release!!
Can standalone: Her: "What do you do when you find out your whole life was a lie? That your husband really wasn't your husband but someone else's. That the vows you made to each other were simply empty promises. You pick up and move to the country to start fresh. When life hands you limes, you make sure you have tequila because your life is about to get stirred up."
Him: "Married to my high school sweetheart, the best thing she gave me was my baby girl. But we weren't enough for her. I wasn't enough for her. The last thing I expected on my birthday was a Dear John letter, but that's what I got when she upped and left. Now, it's just me and my girl against the world till the new girl moves in next door. Is there such a thing as a perfect love story?"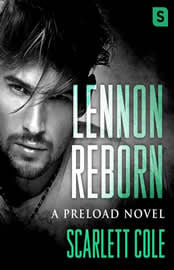 Lennon Reborn by Scarlett Cole — New Release!!
Can standalone: "He is not a broken man. Because being broken implies being whole once. When a horrific accident deprives him of the one thing he loves—his talent as a drummer—he is left with a life chained by an abusive mother, by crushing guilt over a tragic past. A life he doesn't want.
She's one of the most successful neurosurgeons in the world, coming from a long-line of respected doctors. Her life is built around solving complex medical cases in order to bring relief and hope to sick children. But the one problem she can't solve is how to live her life. How to be shake loose the burden of being her elitist, arrogant father's daughter. How to be free… Can a man who despises his life and a woman who desperately needs to live find the answers, and love, with each other?"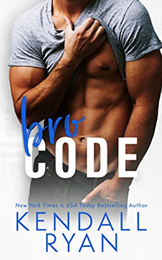 Bro Code by Kendall Ryan — New Release!!
Standalone: "There's pretty much only one rule when you're a guy. Don't be a douche. Turns out, the fastest way to break that rule is to fall for your best friend's sister.
She's brilliant, sharp-tongued, gorgeous, and five years younger than me. She's the sexual equivalent of running with scissors. In a word, she's dangerous. And completely off-limits. Falling for her could ruin everything. Yet I can't seem to stop, even when her company is threatened by a lawsuit, and my promotion hinges on representing the opposing client—and winning. I can't see a way out of this mess that doesn't end in a broken friendship, a broken heart, or a ruined career. I may have broken the bro code when I fell for her. But do I have the balls to handle what comes next?"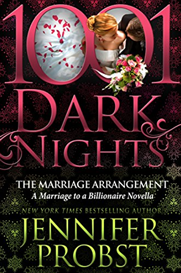 The Marriage Arrangement by Jennifer Probst — New Release!!
Can standalone: "She fled her family winery after a humiliating broken engagement, and spent the past year in Italy rebuilding her world. But when he shows up with a plan to bring her back home, and an outrageous demand for her to marry him, she has no choice but to return to face her past…
He vowed to bring her back home to be his wife… He saved Windsor Winery, but the only way to make it truly his is to marry into the family. He's not about to walk away from the only thing he's ever wanted… When he convinces her to agree to a marriage arrangement and return home, he never counted on the fierce sexual attraction between them to grow into something more. But when deeper emotions emerge, he has to fight for something he wants even more than Winsor Winery: his future wife."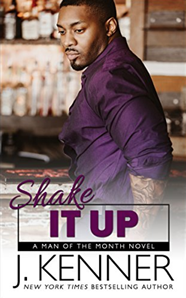 Shake It Up by J. Kenner — New Release!!
Can standalone: "There are a million reasons why I need to stop thinking about her naked. She's too young for me, for starters. She's too ambitious. She's my job. Romance was the last thing on my mind when I agreed to look into her stalker as a favor. Now, she's all I can think about… I'm not the only one obsessing. The threats against her are intensifying along with our connection. If I give in, if I let our bodies take over, it could draw her stalker out. Our passion could save her. Or it could destroy us both."
Meet Mr. August. He'll do anything to protect her."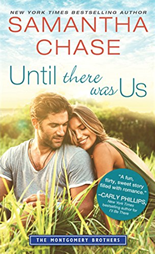 Until There Was Us by Samantha Chase — New Release!!
Can standalone: "He'll have to play his cards just right for her to take a chance on him…
She has always been careful…except that one time she threw caution to the wind and hooked up with a sexy groomsman at her cousin's wedding. But that was two years ago—so why can't she stop thinking about him? He has been living the good life. He loves his job, has a great circle of friends, and doesn't answer to anyone. The problem? There's only one woman he wants and she ran out on him after one amazing weekend. But now that she's coming back to town, he hopes he can convince her to take another chance on him… and on a future that can only be built together."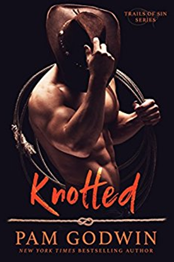 Knotted by Pam Godwin — New Release!!
Can standalone: "I try to forget her. It's impossible. Growing up together, she and I shared all our firsts. First love, first kiss, first… Not all our firsts. We were sixteen the night she was violently assaulted while I helplessly watched. I'll never forget the sounds of her suffering. Or my inconsolable agony when she left Oklahoma.
Years later, she returns to honor our teenage pact. Except the boy she loved is gone, replaced by a ruthless cattle rancher knotted with secrets. She doesn't know my dark cravings or the trails of sin that lead to her. I don't deserve her, but one truth remains. She's mine."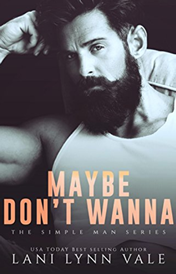 Maybe Don't Wanna by Lani Lynn Vale — New Release!!
Can standalone: "He's spent his life trying to get back on the right side of the tracks, but each step he takes forward, he takes two more steps back. To save one, he hurts others… And at the end of each day, he goes back to his lonely apartment and wishes he was a different person. One who could fix the things he's broken.
Then she forces her way into his life, and the world as he knows it is irrevocably changed. Everything he thinks he has right is wrong. And everything he thinks is wrong is oh, so right. One thing leads to another, and suddenly he's growing a conscience, and trying to prove to her that he's as bad as everybody says he is. Yet she won't listen. She's convinced that she can save him…"
LATEST BOOK SALES
UPCOMING BOOK RELEASES
BOOKWORM STORE
WHAT KIND OF BOOKS ARE YOU LOOKING FOR?
__________________________________
Let me know if there are any other books you're loving right now too!!
LET'S STAY CONNECTED
To get these lists sent to you every week, subscribe by email.
FOLLOW THE BLOG
Facebook | Twitter | Instagram | Pinterest | BlogLovin' | Google+ | Goodreads