TOP RECOMMENDATION: Timid: A Lark Cove Novel by Devney Perry (My Review)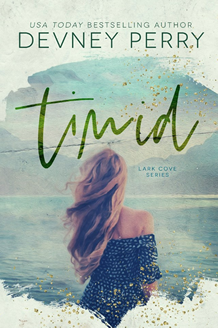 HOLY FREAKING SQUEEEEEEEEEE!!!! YES YES YES!!! This was HIGHLY ANTICIPATED books of this whole year and is now one of my TOP FAVORITES!! Oh my gosh, for those of you who (like me) LOOOOOOVE reading about FUNCTIONAL couples who TALK through their issues and fall CRAZY IN LOVE, then this is the book for you!!!! These characters, their emotions, their romance, their everything FELT SO REAL!!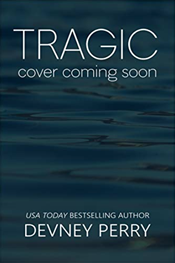 So genuine. So heart-felt. I seriously loved reading every word of this story! Plus, there was even a suspenseful twist towards the end that kept me GLUED TO THE PAGE!! I could not put this book down, I loved every word, and I recommend it to EVERYONE!!!!! It can standalone and it's LIVE so be sure to grab your copy!!! And then, preorder Tragic – the next standalone!

RECENT BOOKWORM NEWS:
WEEKLY NEW RELEASES RECAP

HOT NEW RELEASES (NOW LIVE):  
LATER WEEK RELEASES (PRE-ORDER NOW):  
LATEST BOOK SALES
UPCOMING BOOK RELEASES
BOOKWORM STORE
WHAT KIND OF BOOKS ARE YOU LOOKING FOR?
__________________________________
Let me know if there are any other books you're loving right now too!!
LET'S STAY CONNECTED
To get these lists sent to you every week, subscribe by email.
FOLLOW THE BLOG
Facebook | Twitter | Instagram | Pinterest | BlogLovin' | Google+ | Goodreads